July 22, 2012
Army Ants.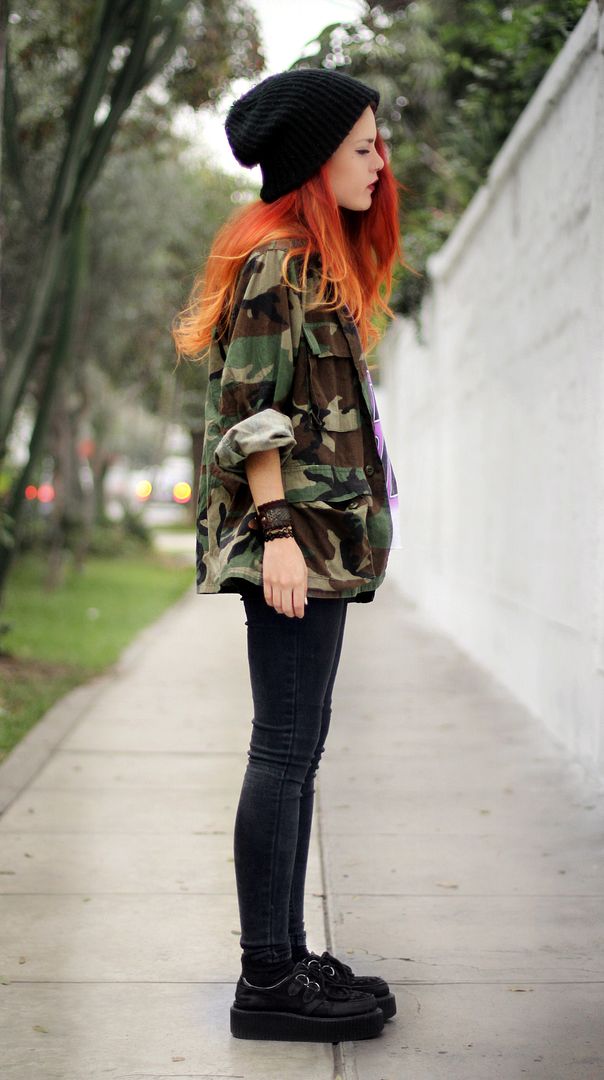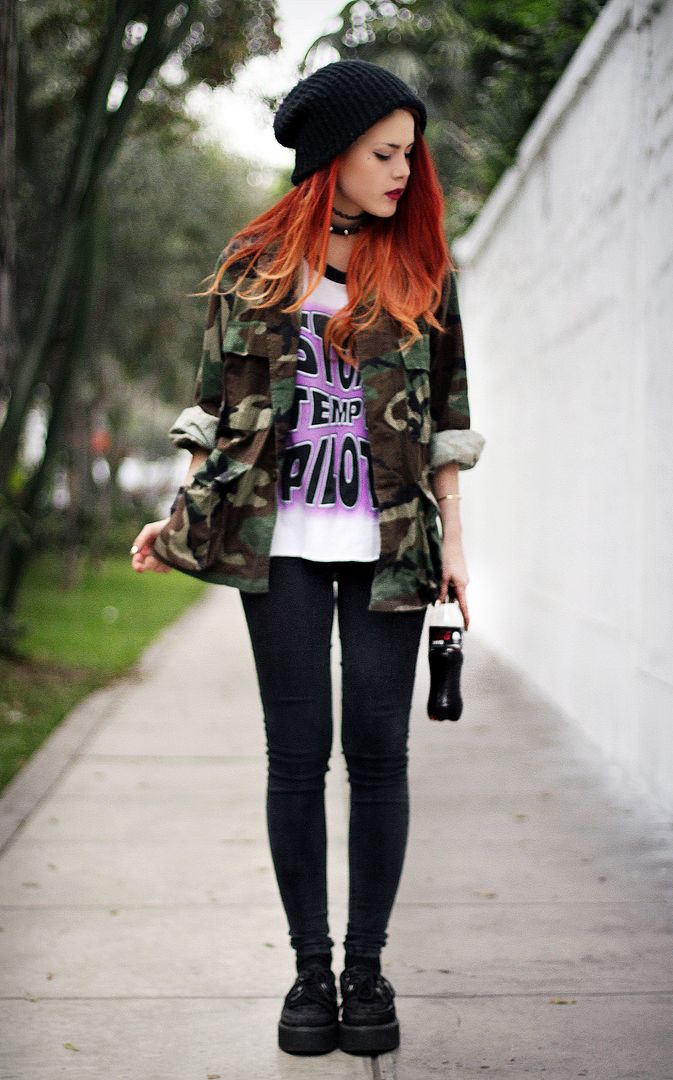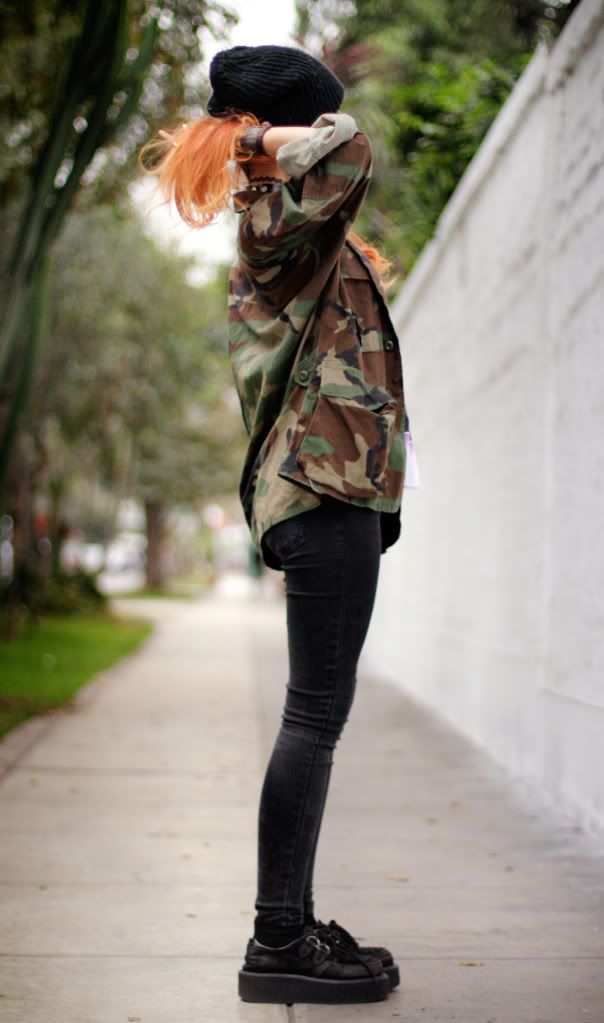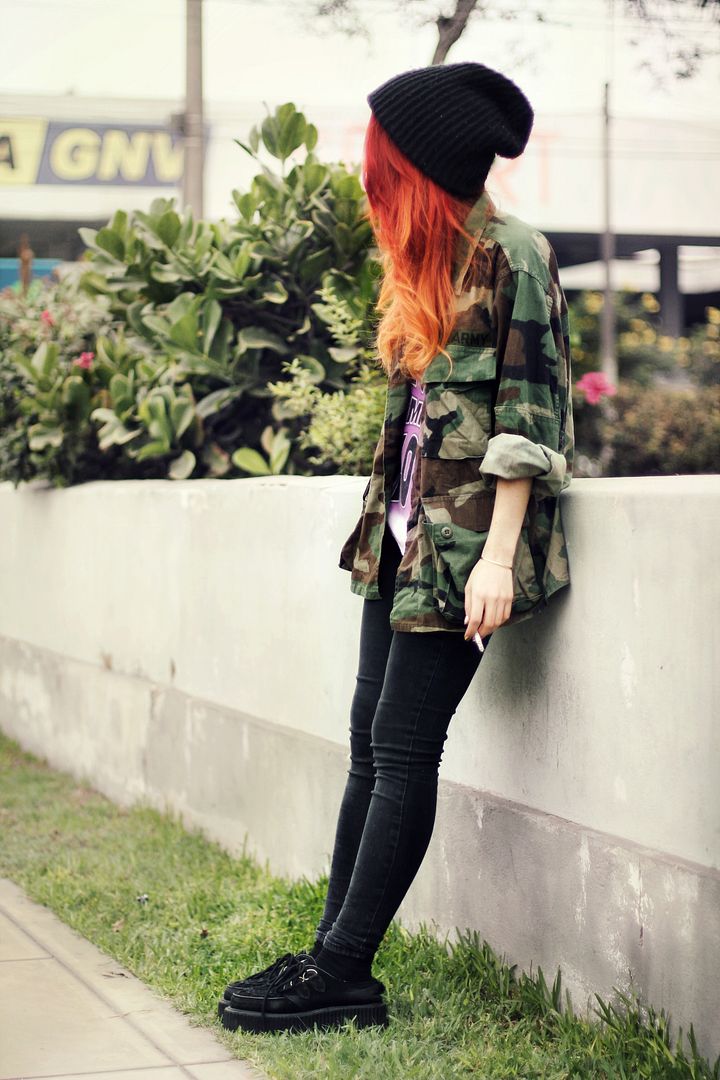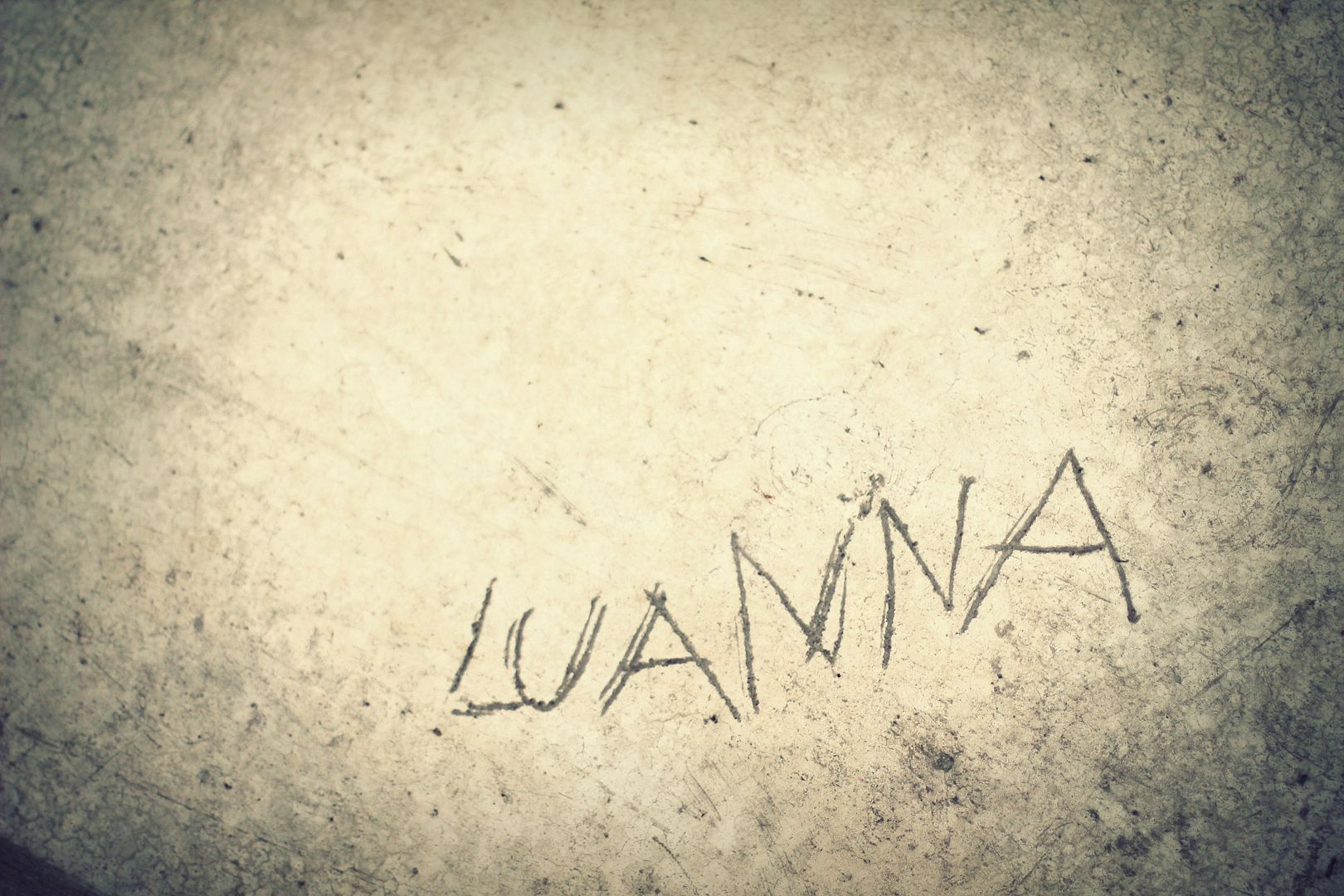 I borrowed this jacket from one of my best friends. Man , I used to see this kind of army jacket in thrift stores when I was back in NY but never actually purchased one because I was sick of seeing it everywhere… after trying this one and wearing it for a day I regret so much.. it really adds a lot to any outfit and actually goes with everything. Here I wore it with very casual clothes….grey/blue skinny pants, band tee and creepers. Ah and the last picture is right outside my house, I still remember when I wrote that with a little branch when I was about 10 years old.
By the way my best friend is going to launch a clothing line and I cant wait to share it with you, she has a great eye and her items are some of the best Ive seen lately , totally unique.
*
Esta casaca la tome prestada de una de mis mejores amigas.. Cuando estaba en NY veia este tipo de casaca militar en tiendas de segunda pero nunca me llegue a comprar una por que sentia que las veia por todos lados. No me di cuenta lo increible que son hasta que me puse esta, van con todo y le da un toque casual al look.
Les cuento que esta amiga esta sacando una nueva marca de ropa que esta increible!!! ya les contare mas detalles mas adelante!