September 30, 2012
Art Nouveau Print.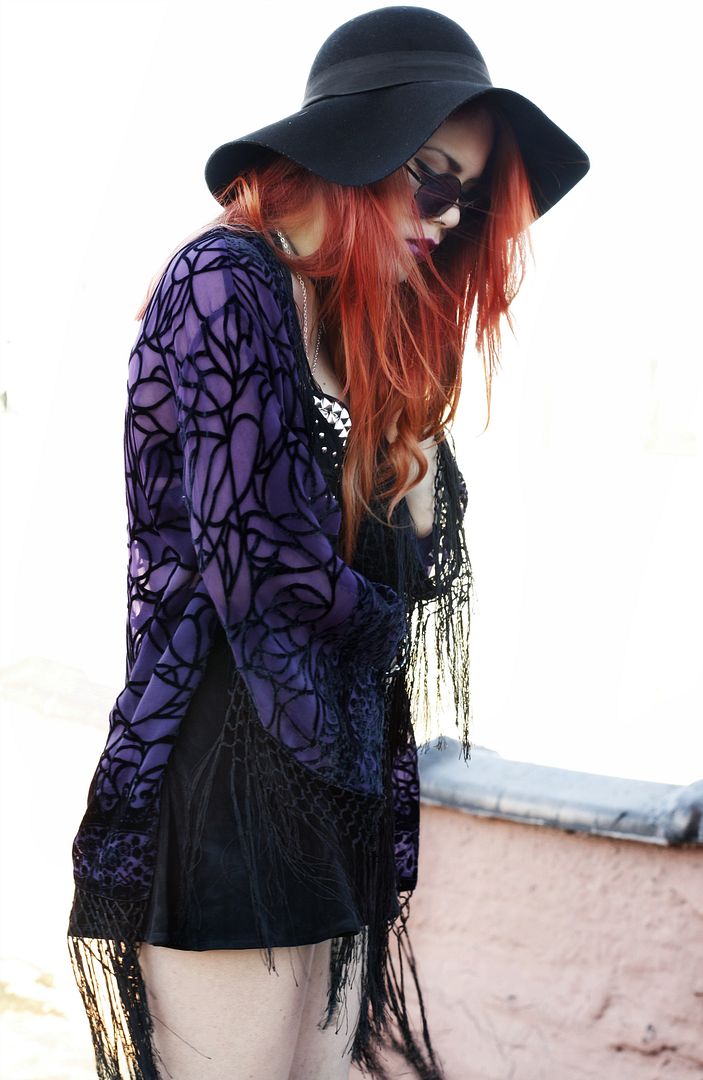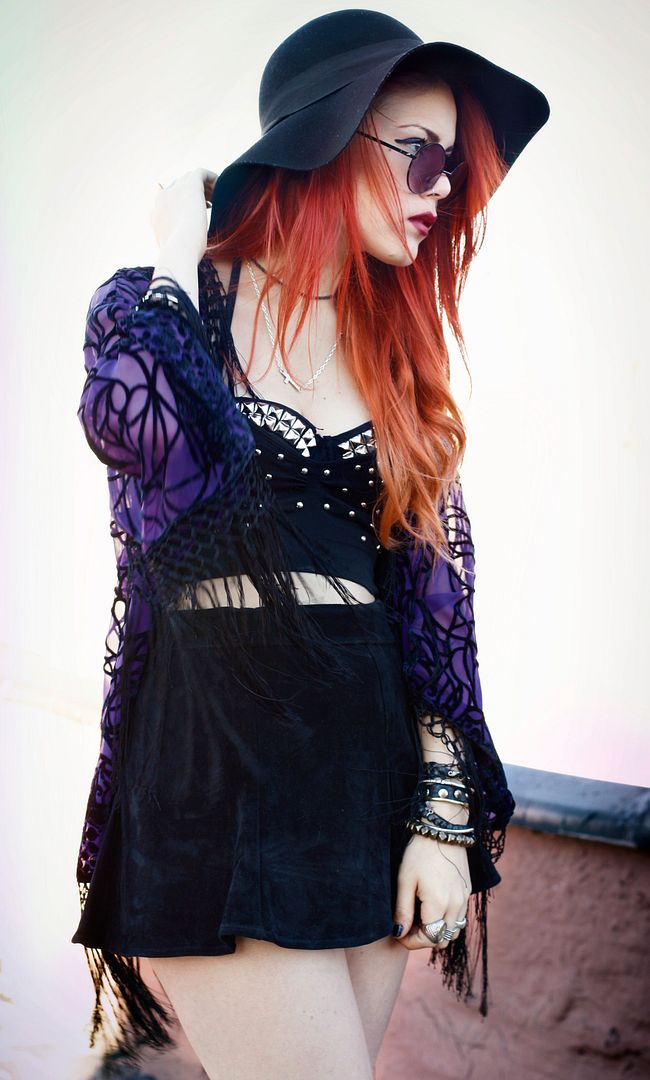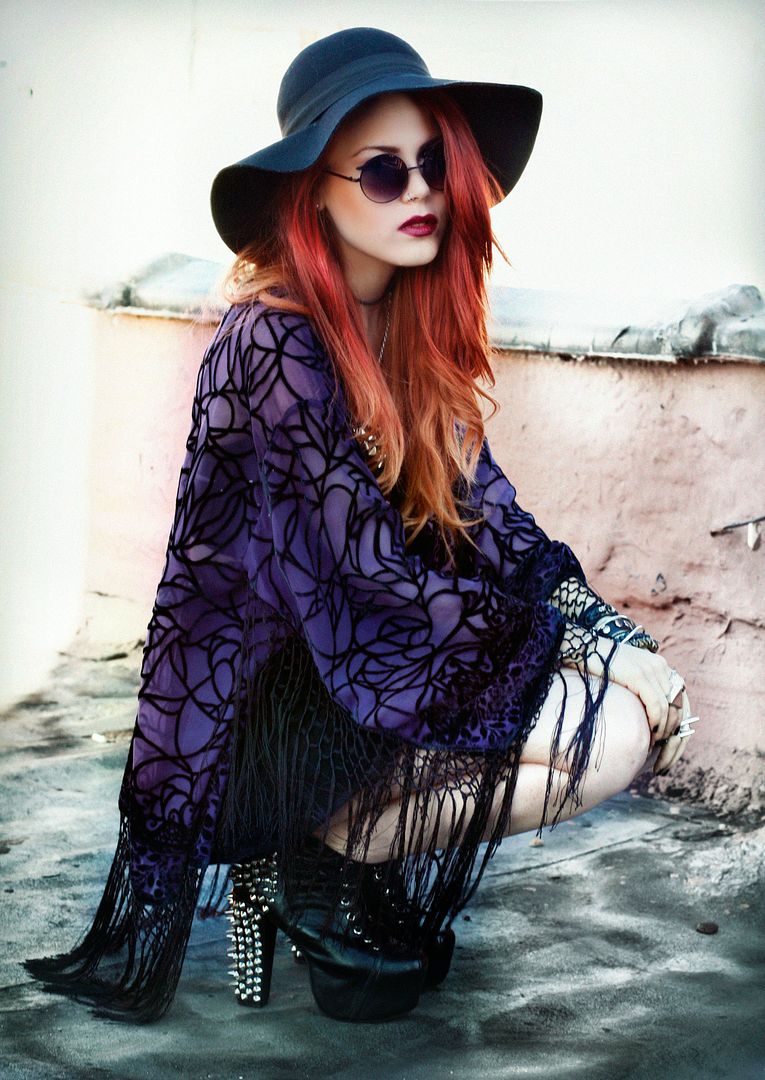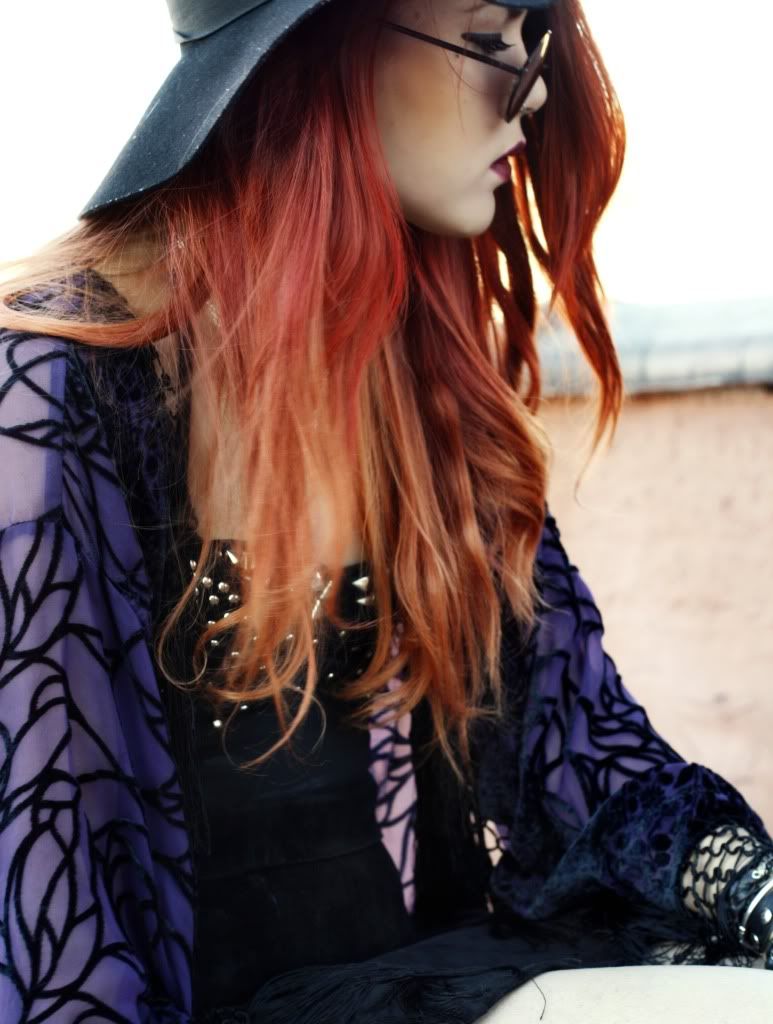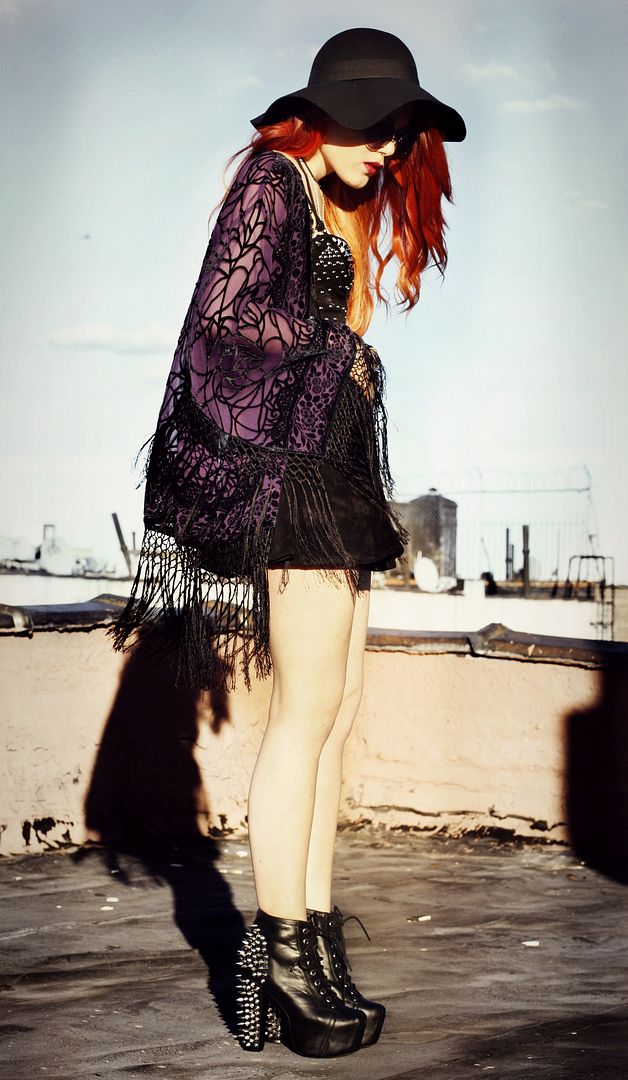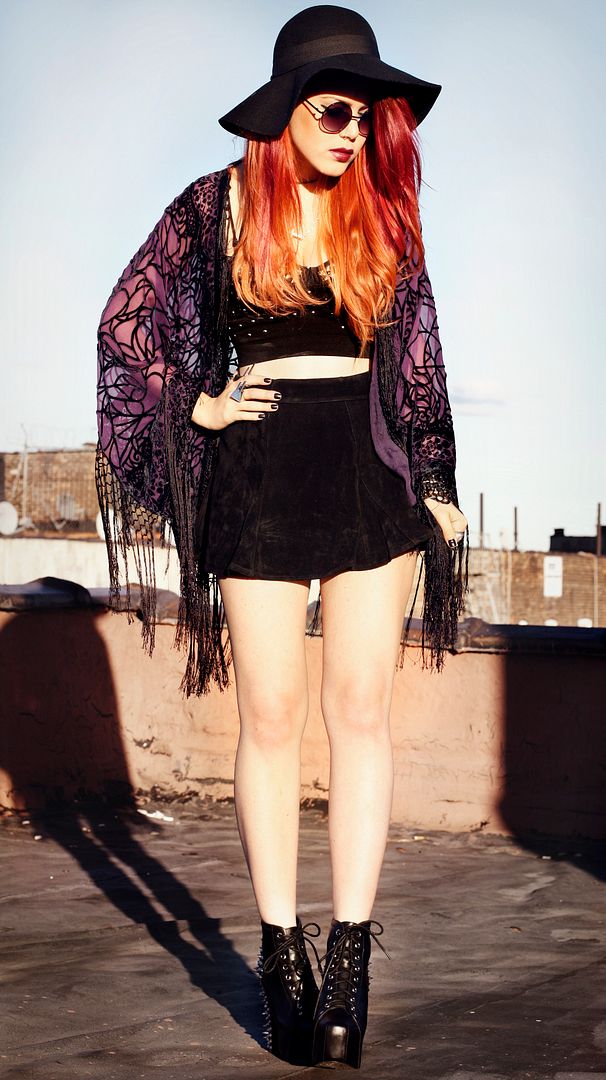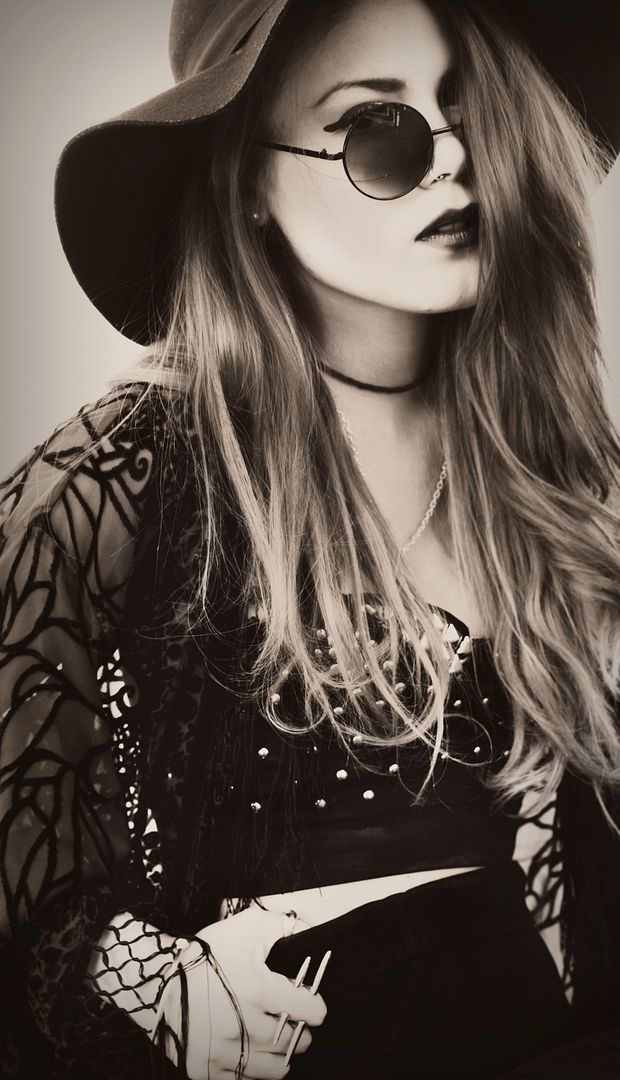 Velvet Kimono- Saltwater Gyspy
Skirt- Market HQ
Jeffrey Campbell Spiked Litas- Shop Akira
Cross Necklace & spiked ring- Items by Johanna
This burnout velvet kimono is brilliant. The dark shade of plum is literally my favorite color along with burgundy and I just love how it looks with a complete black outfit. Saltwater Gypsy always manages to amaze me with their vintage pieces and kimonos. I definitely recommend you to check them out, they have the best prints ever.
I am rushing right now cause Im going to my aunts house for dinner in a couple of minutes. Its 4 pm but the train takes about an hour and they always have dinner around 5 pm haha. I dont know if im going for lunch or dinner anymore. I hope youre having a nice sunday, I will be posting the winner of the giveaway in my next post so keep tuned! I also have a lot of outfits to share with you, as usual.
*
Este kimono es increible, el tono de morado es uno de mis colores favoritos junto con el guinda, como muchos ya saben. Siempre que me pongo looks completamente negros le doy algo de color en un tono morado, guinda o azul oscuro. El kimono es de Saltwater Gypsy, una tienda que siempre me sorprende con sus prendas vintage y kimonos con prints increibles y texturas distintas. Tienen varios de terciopelo bellos como este y este que tambien me encantan. Les recomiendo ver todas sus cosas en realidad.
Ahorita debo correr por que estoy yendo a comer/cenar done mi tia en Bronxville. Son las 4pm pero el tren toma como una hora y siempre comen como a las 5 pm, jaja. No se si estoy yendo a almorzar o comer en realidad. Espero que tengan un lindo domingo, estare posteando los ganadores del giveaway en el siguiente post asi que esten atentos! Tambien tengo varios looks para mostrarles esta semana que viene, como siempre.