June 5, 2013
BALLIN.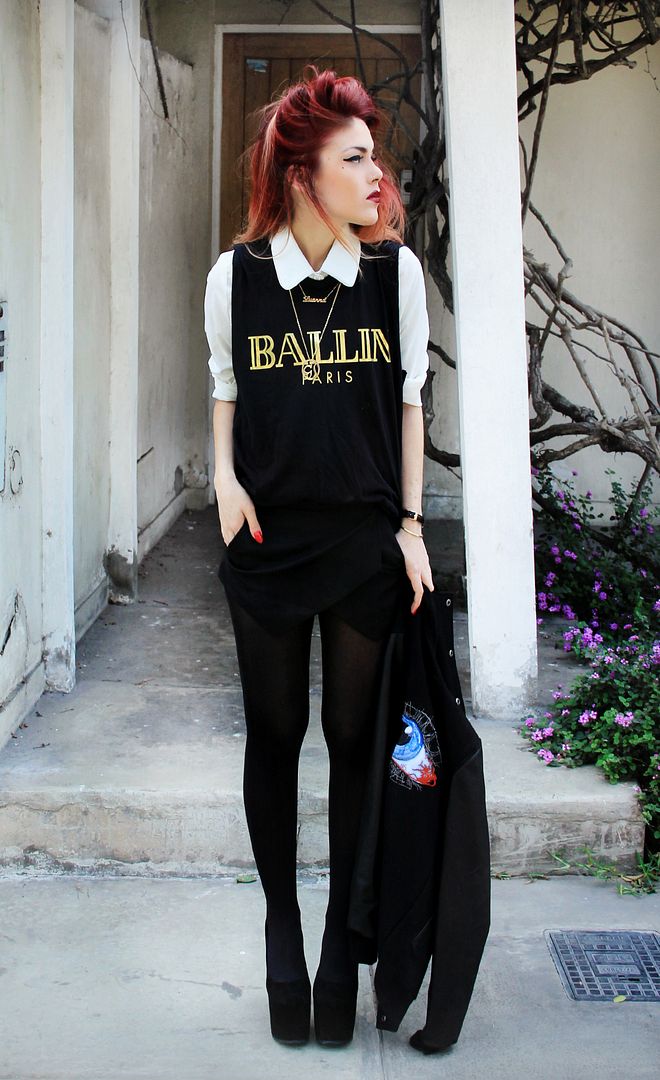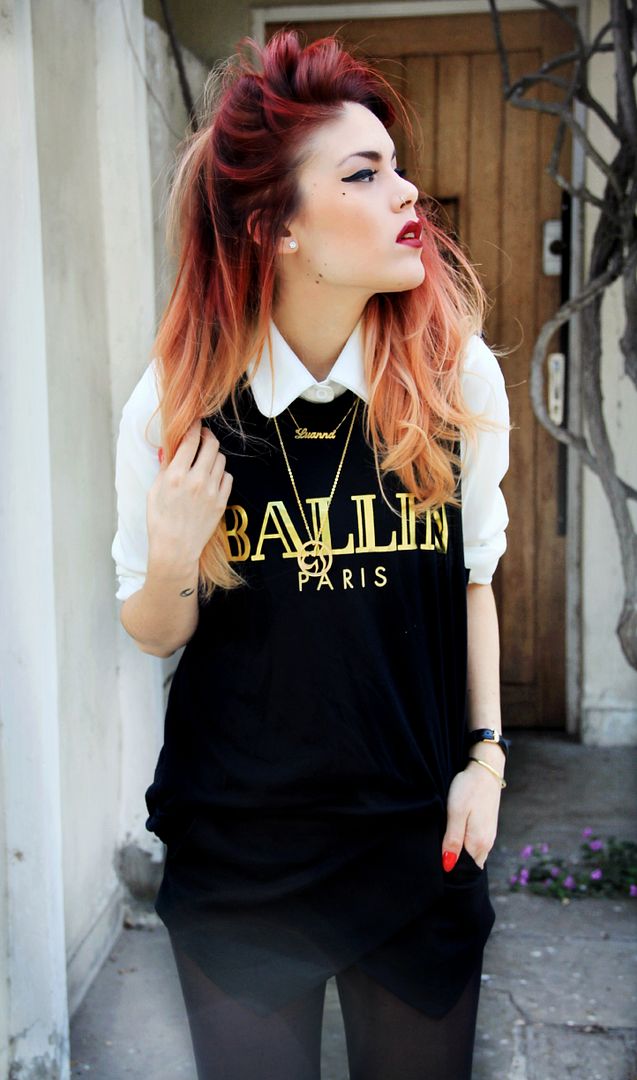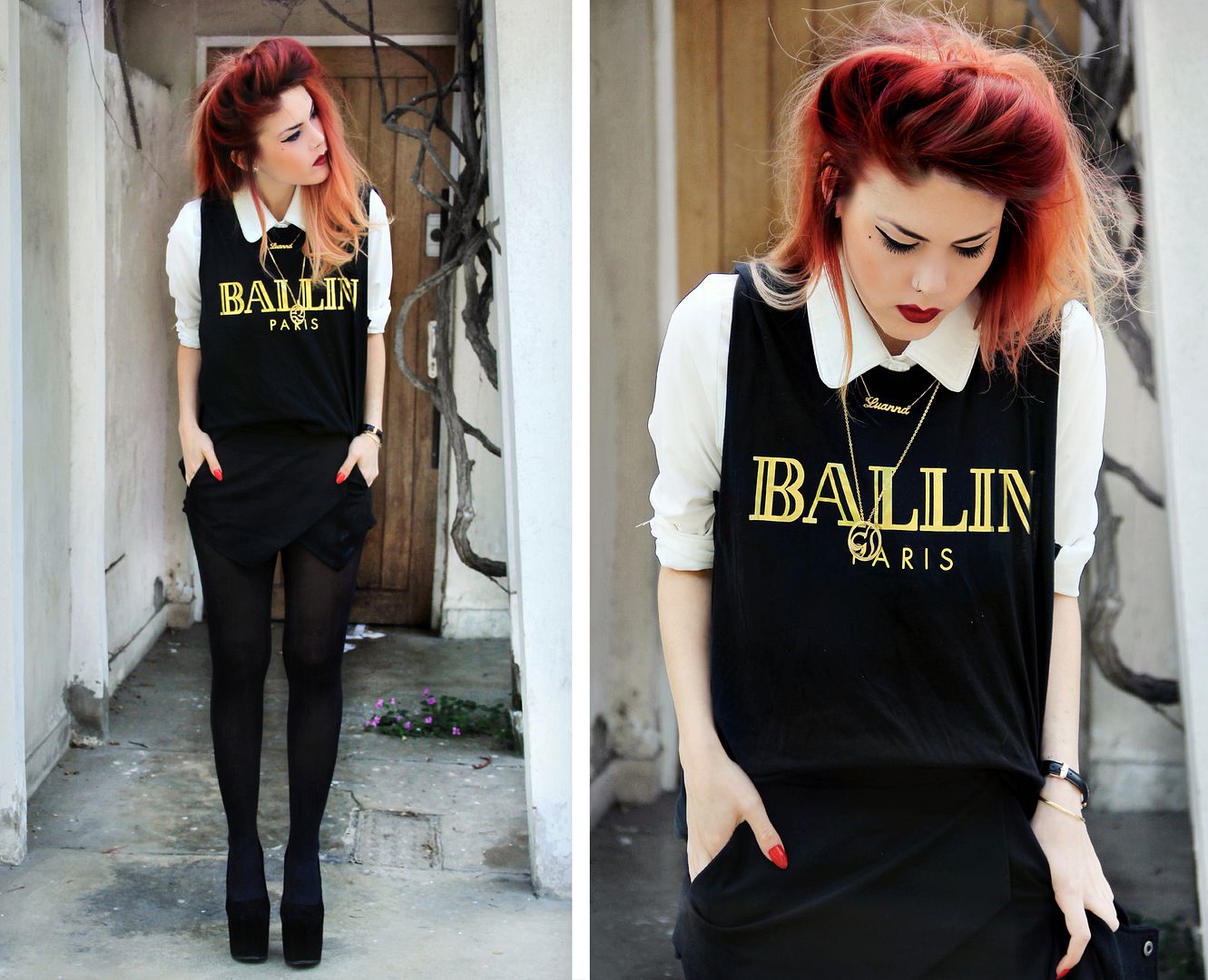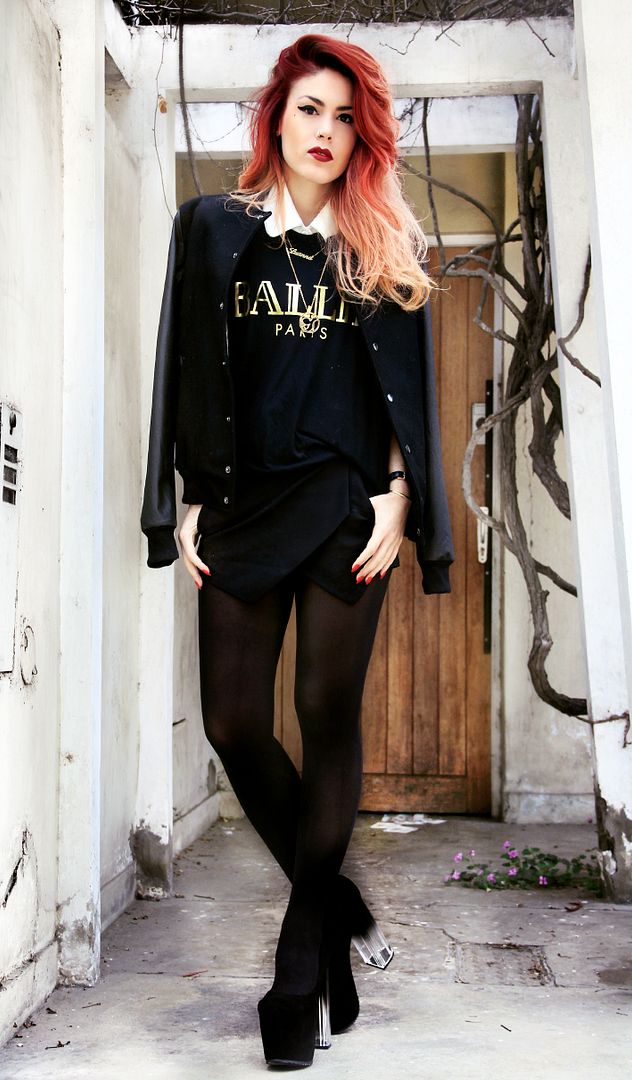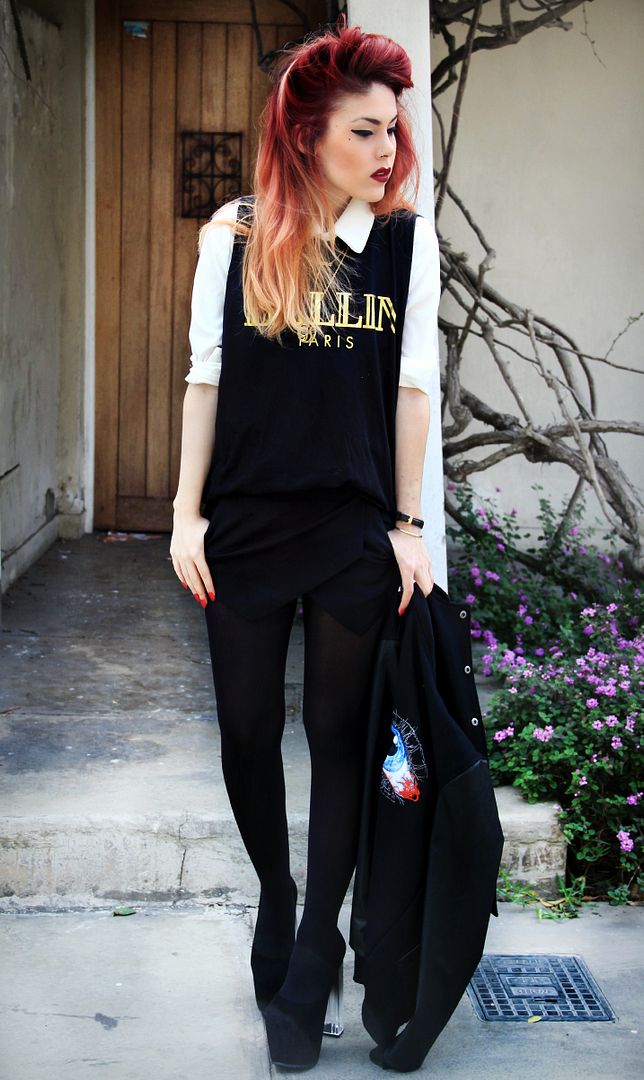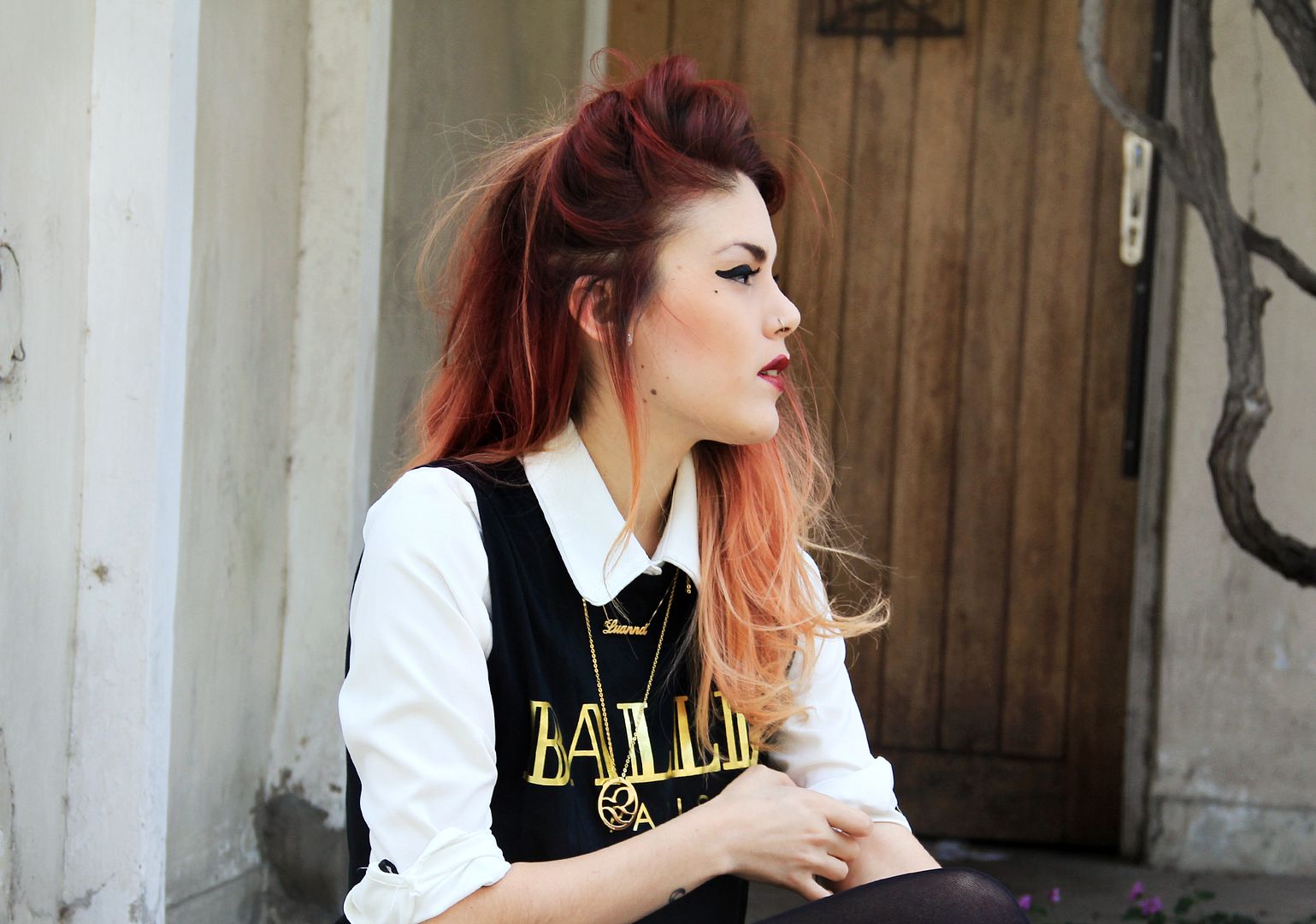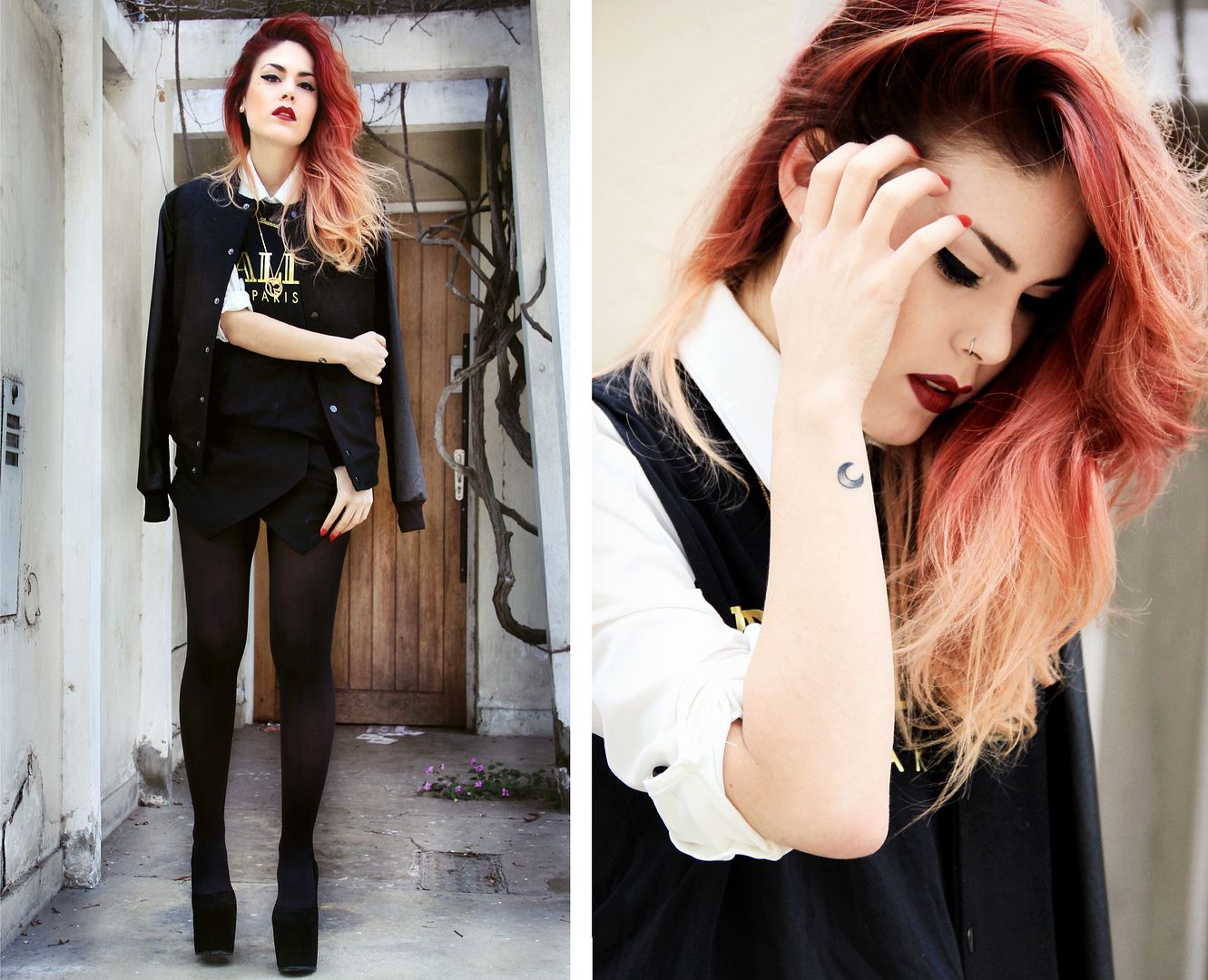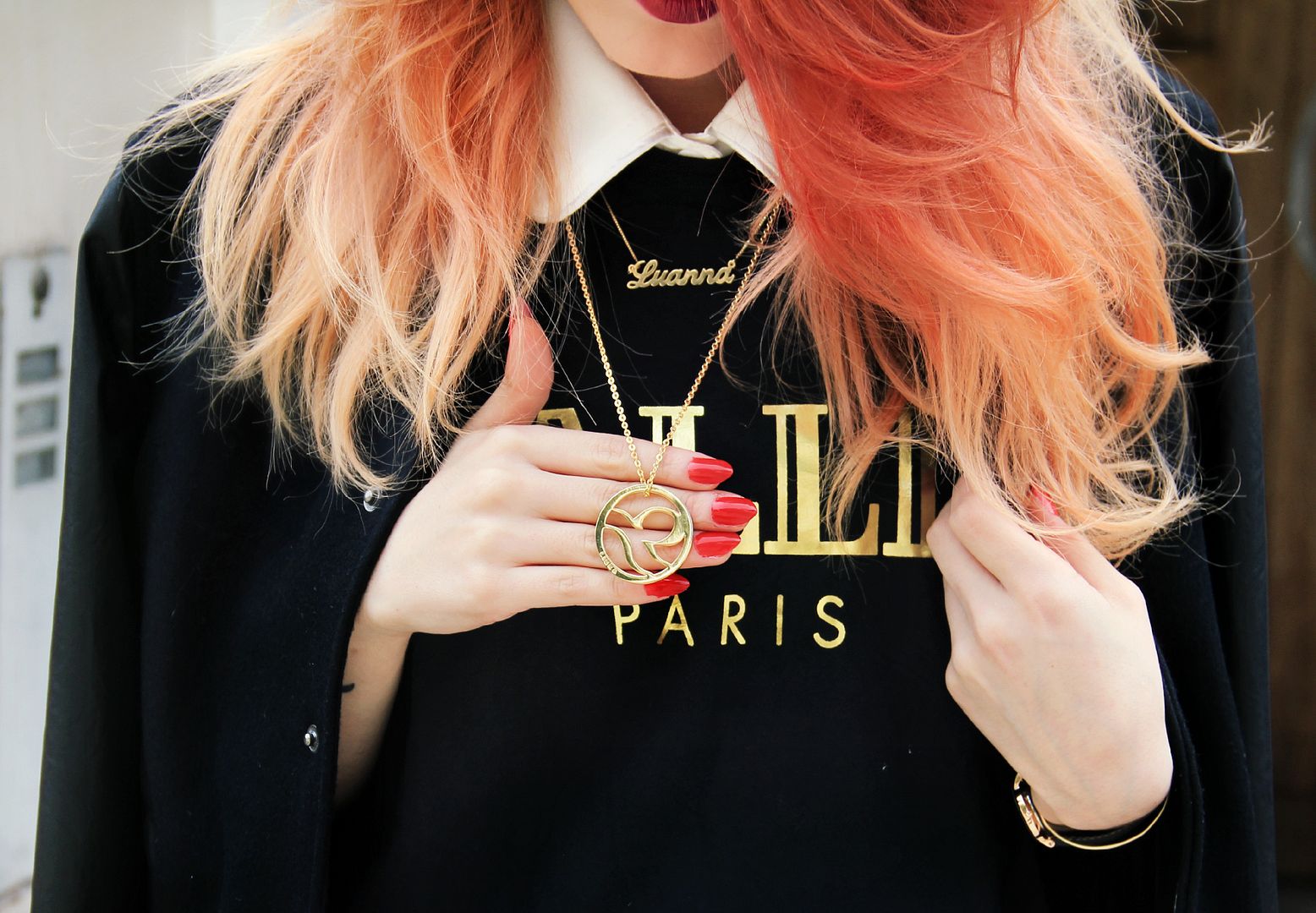 Tee- Alex and Chloe
Skirt- She Inside
Jacket- She Inside
Heels- Miss KL / also get them here
Zodiac sign necklace- 1929 Galore
I can't get enough of Brian Litchenberg for Alex and Chloe. This BALLIN print along with their Nice Hair print (I posted it here) are my favorites. I wanted to wear it with a white shirt underneath to add a big contrast to the gold letters. I actually realized the white sleeves added another nice touch to the sleeveless top.. top which I literally cut right before leaving in the floor of my bedroom (forgive me Alex and Chloe!). I really like it better this way, but I checked their store and they actually sell them sleeveless as well so im guilty free. Also, this skirt has been my savior lately. Its a skort, so I basically wear it everytime I want to wear tights with black bottoms, its not your typical boring black shorts/skirt, and its so freaking comfortable.
~
Estoy obsesionadisima con estos prints de Brian Litchenberg para Alex & Chloe. Este de BALLIN junto con el de Nice Hair (que postie hace un tiempo acá) son mis favoritos. Queria usar el top con una camisa blanca debajo para darle mas contraste a las letras doradas. No pense que quedaría bien con una manga larga pero luego me di cuenta que le da un toque mas divertido al look. El top lo corté minutos antes de salir (perdón Alex and Chloe!) ya que siempre prefiero t-shirts sin mangas.. pero luego me di cuenta que tambien lo venden de esta manera asi que ya no me siento tan culpable 🙂 Y esta falda me fascina, me ha salvado cuando me quiero poner pantis negras y una parte de abajo negra que no sea tan simple como los típicos shorts o faldas sin corte alguno. Ahora la uso todo el tiempo y es super comoda.