January 19, 2012
Be quick or be dead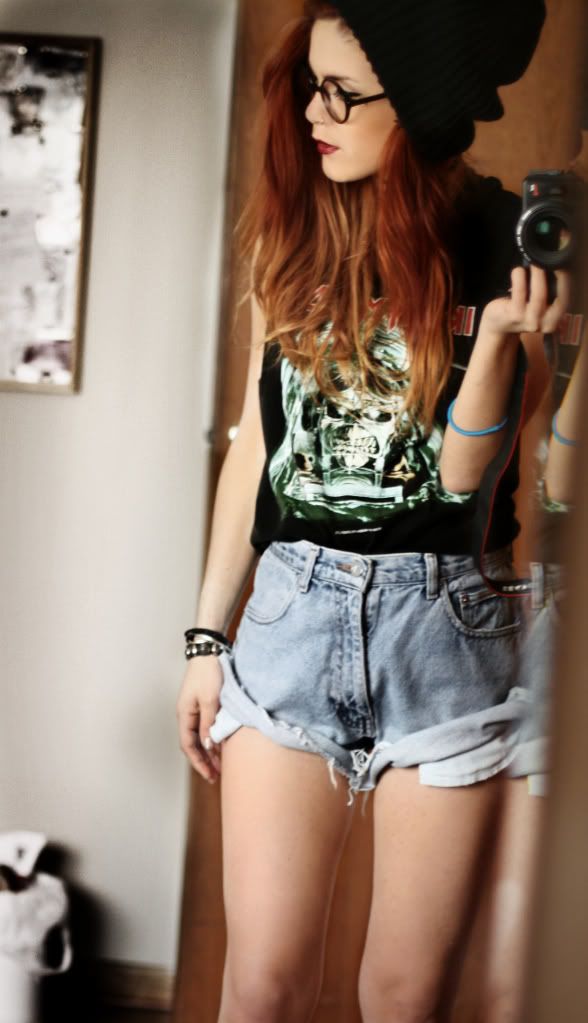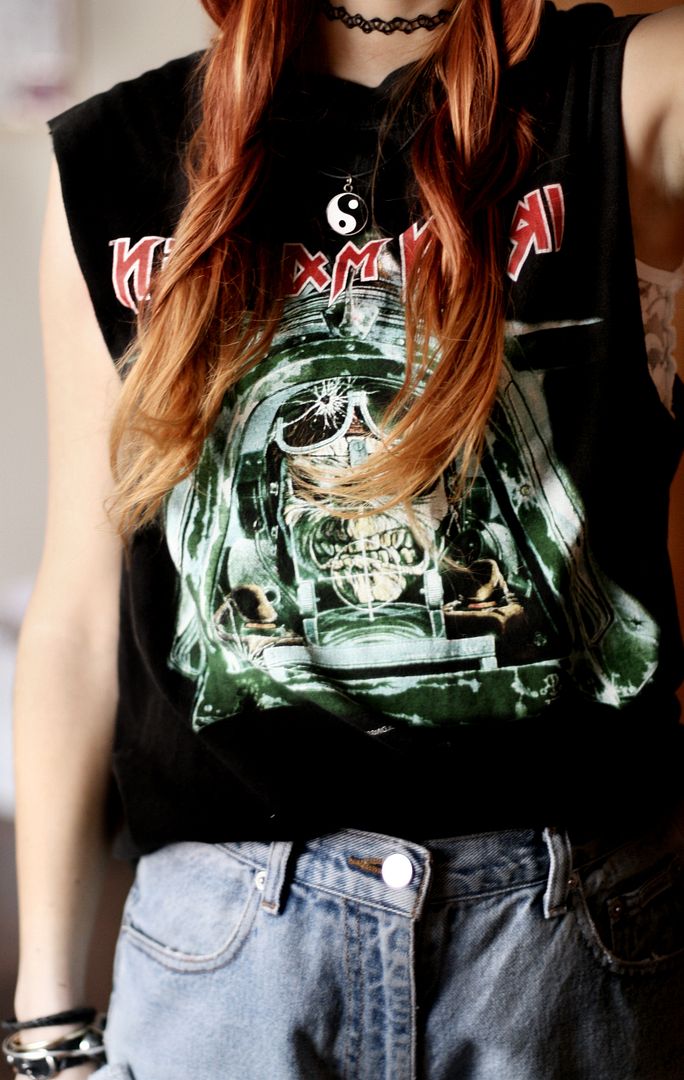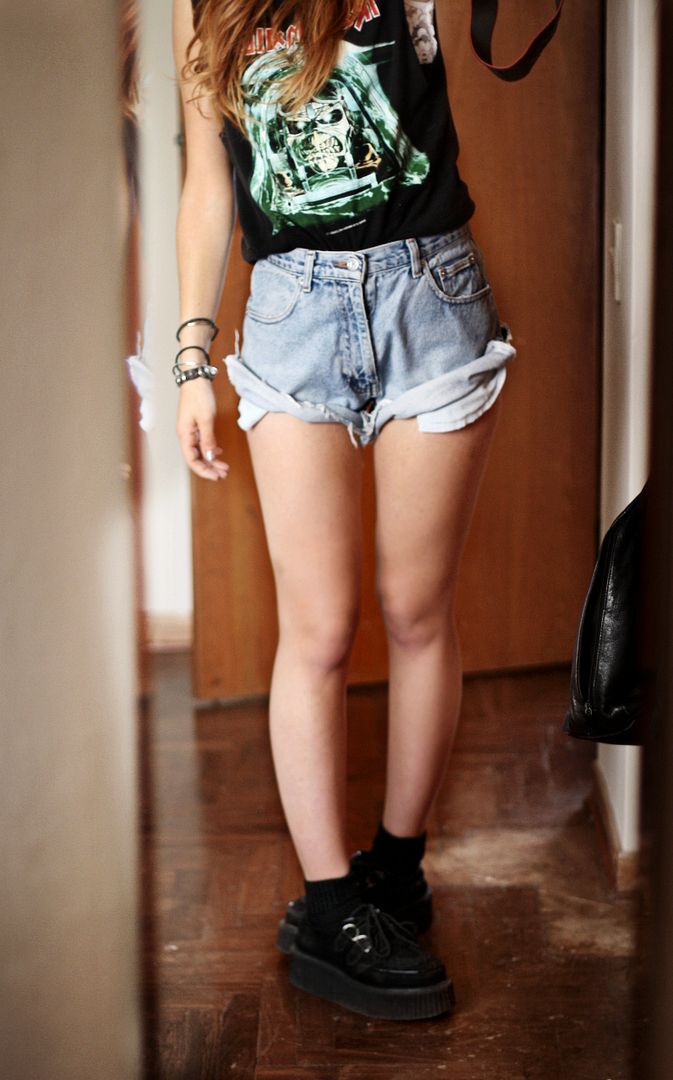 glasses- Proopticalst-shirt- second handshorts- second handlace top underneath- second hand.
Clearly, these were taken right before heading out. I just threw the items I wear the most! Classic band tee, cut offs and creepers with socks. Pretty comfortable , isnt it? Oh and I know, the shorts are kind of baggy, thats why I love them.
–
Estas las tome justo antes de salir. Me puse dos prendas que he usado mucho ultimamente; polo vintage de una banda, shorts cortados y creepers. La combinacion mas comoda de todas.