July 30, 2012
Beautifully Damned.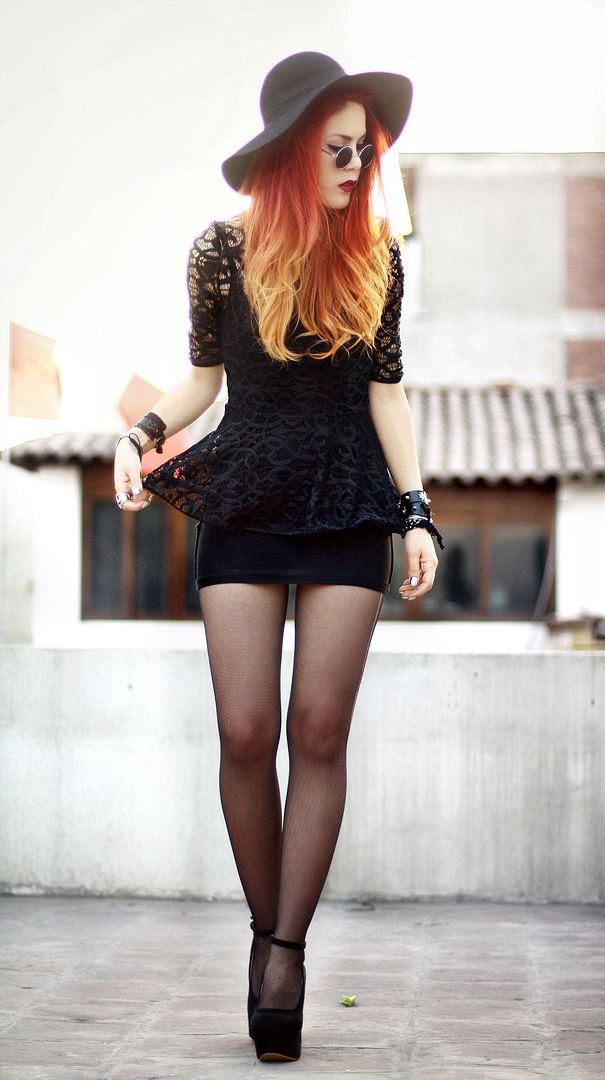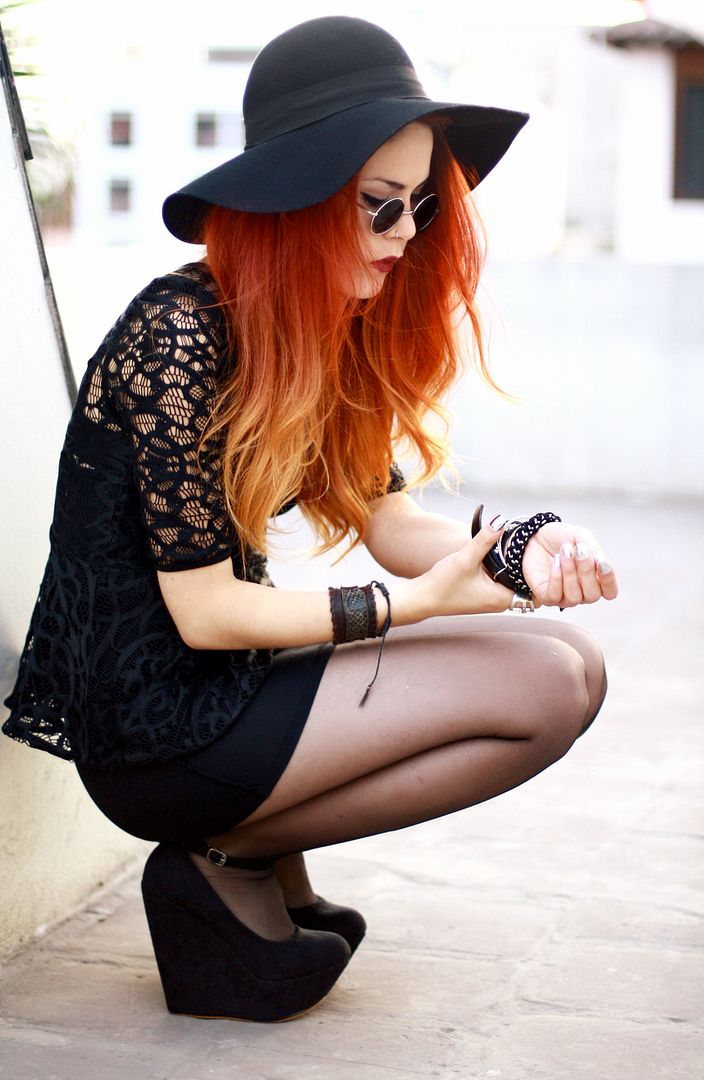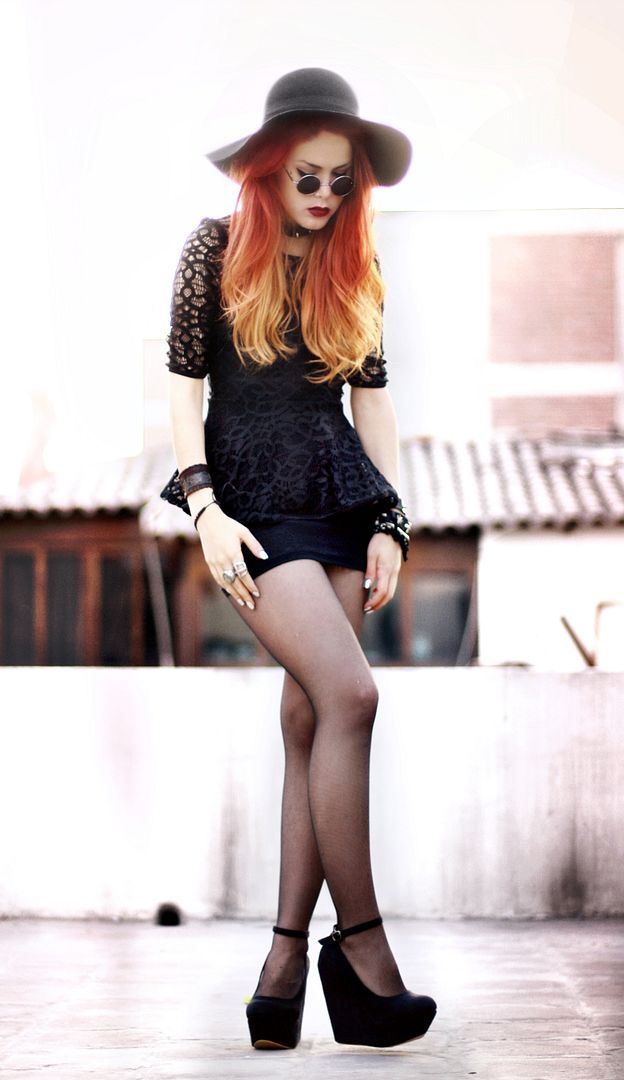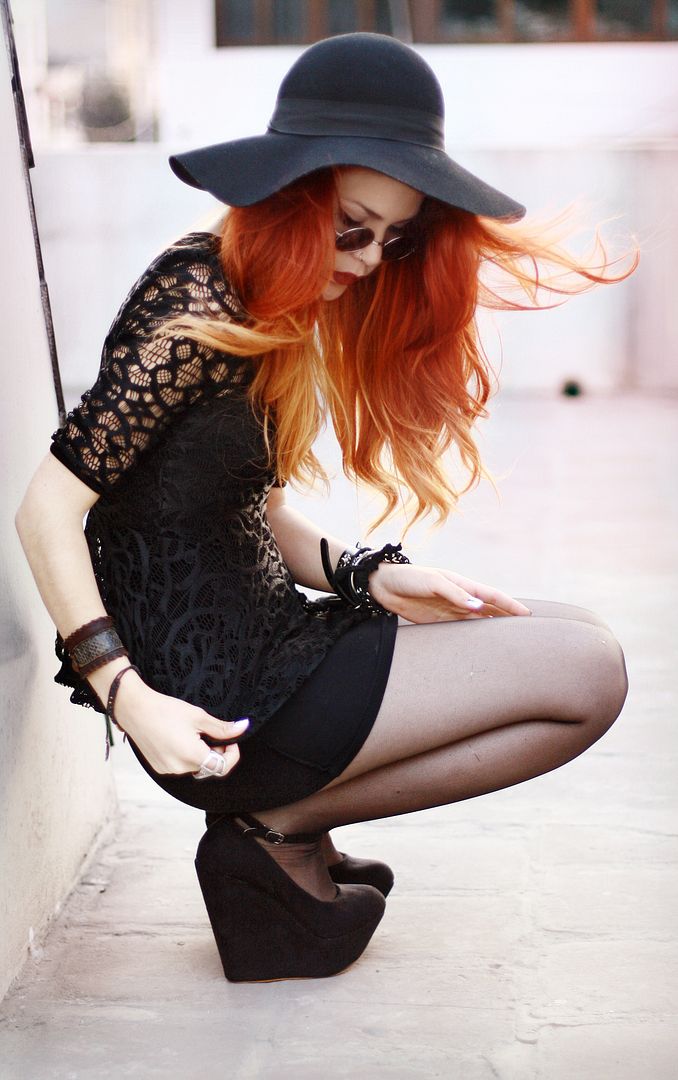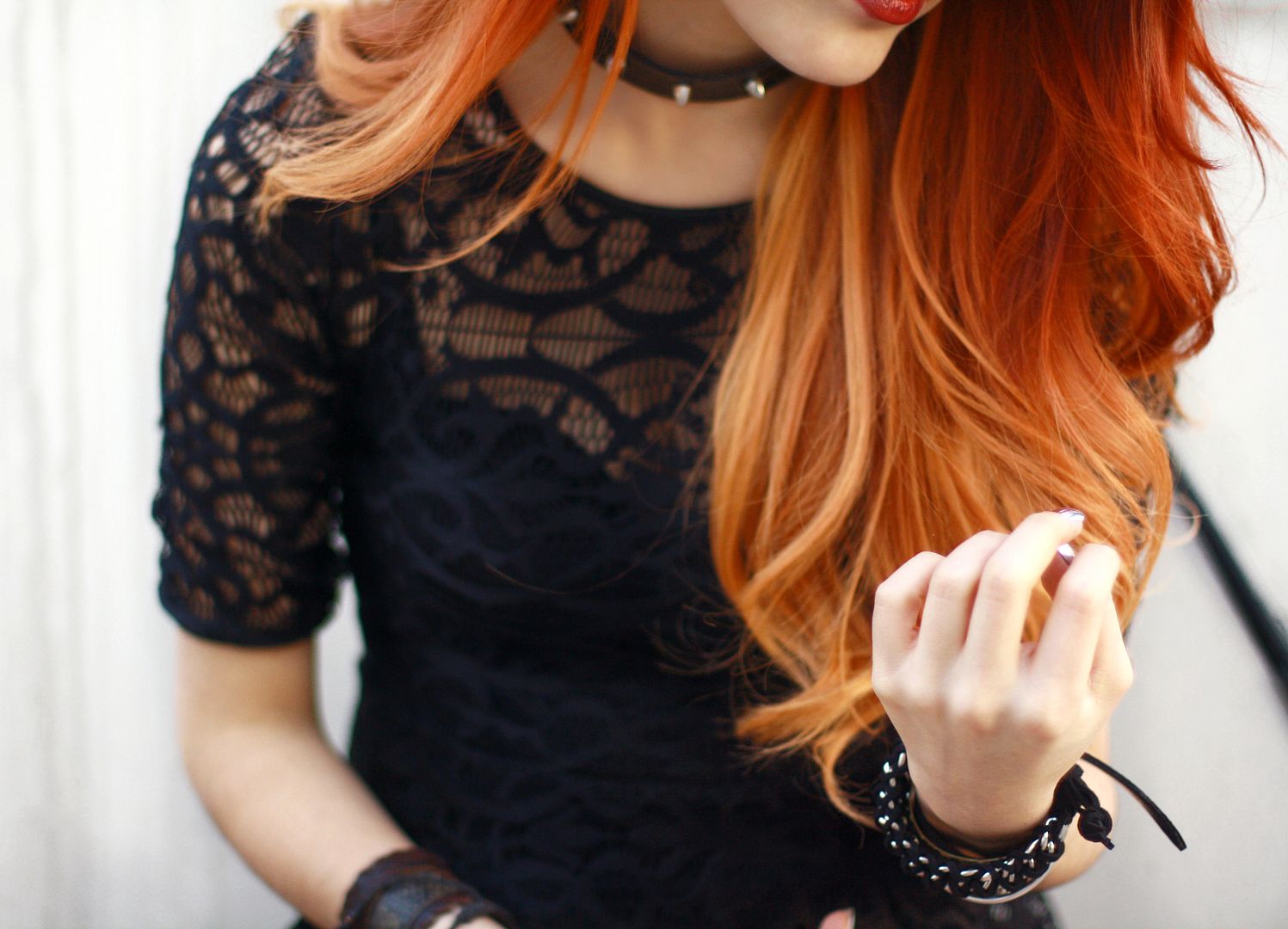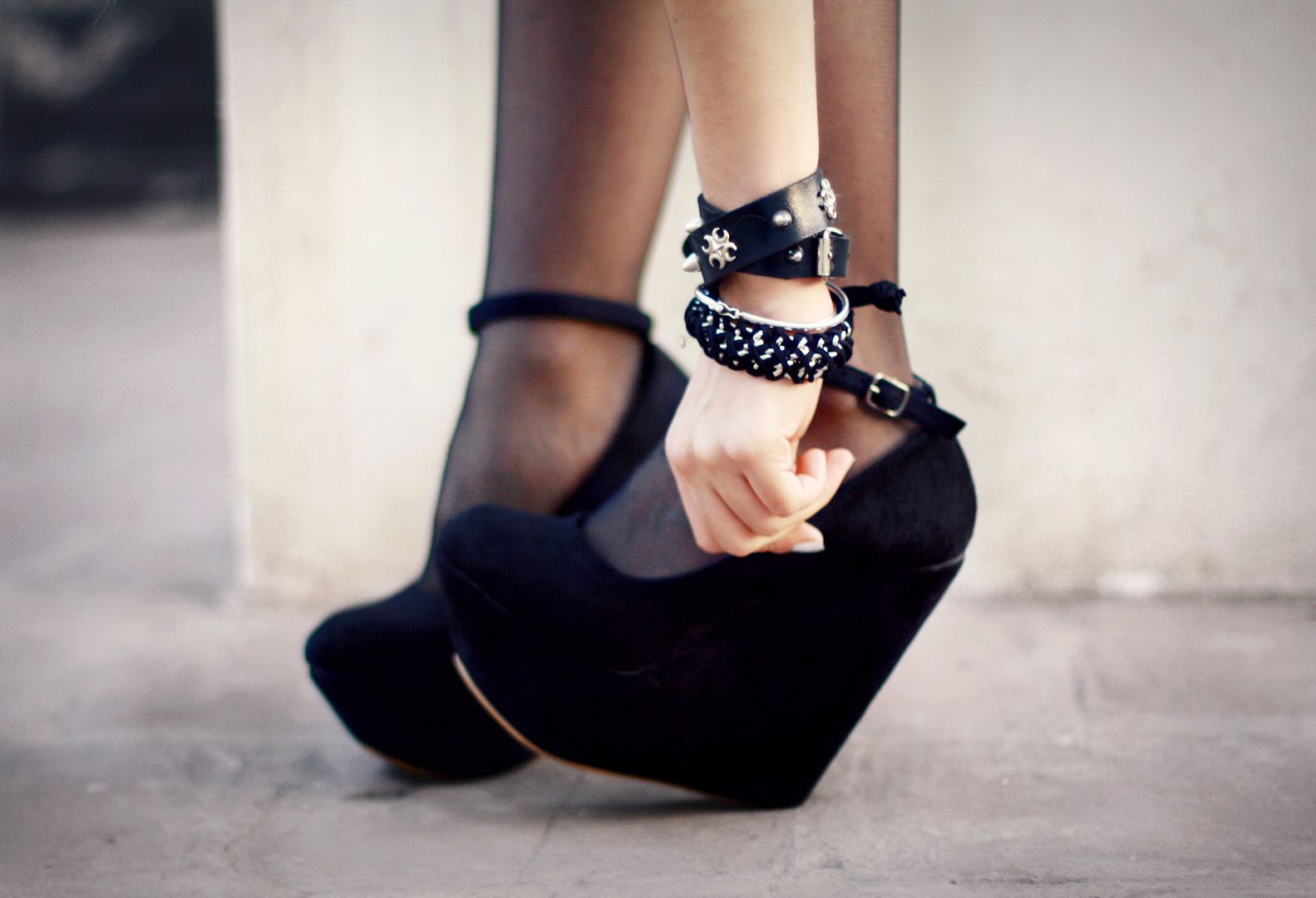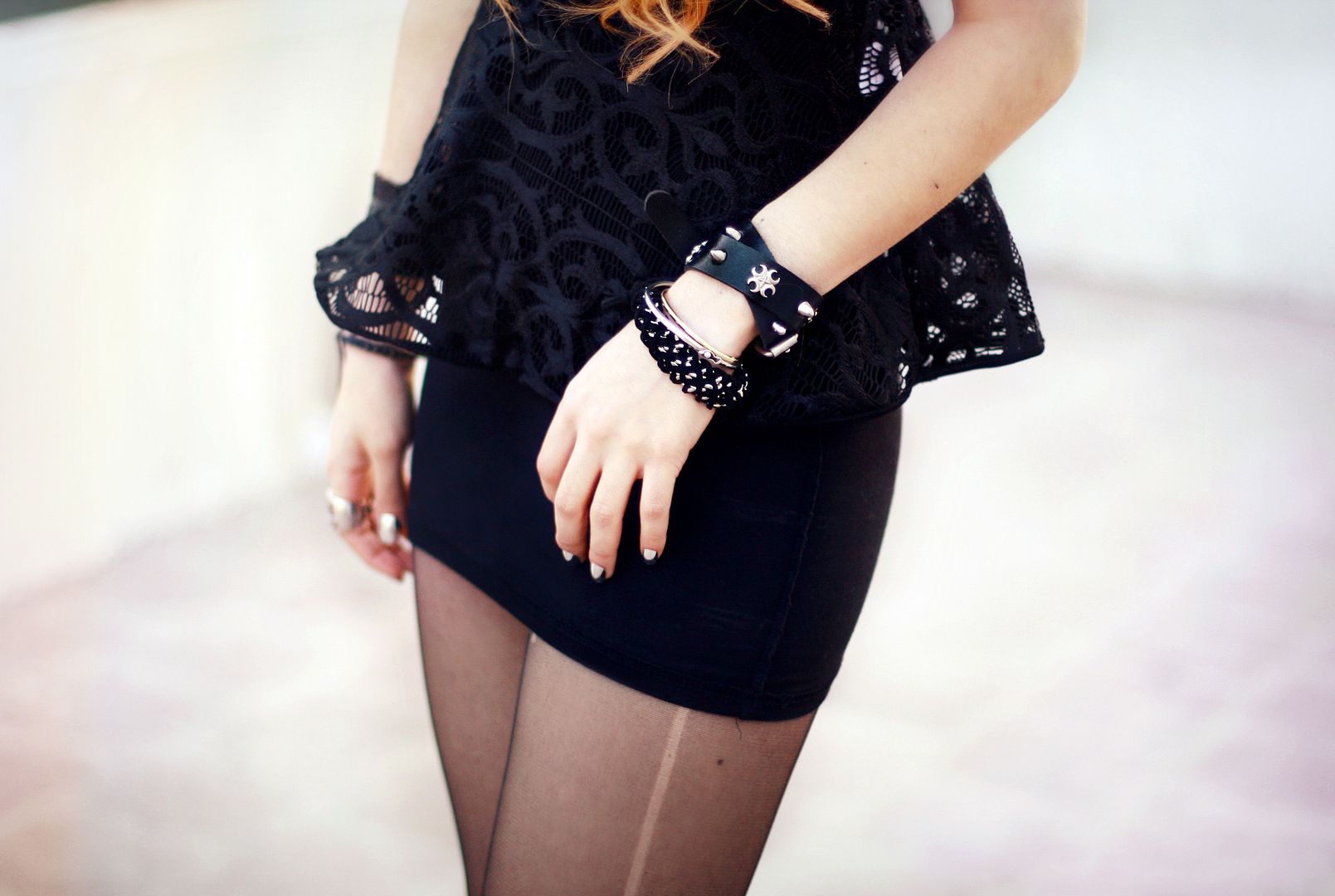 Top: MARKET HQ
Shoes- Jessica Buurman
Bracelet- Shop by Pink Chick
Havent worn a little black dress for a while! Well, this is not an exact black dress , its this amazing peplum top from Market HQ and a simple black long top underneath. (I actually named the post after it). I really love the shape peplums give to your body when worn right. I actually wanted one so bad and I thought Id pair it with black pants but when I put it on top of this black top I liked how it looked as a dress. I wore the Jessica Buurman shoes I posted before cause they are too good to be true. The golden and black (braided?) bracelet is from Shop by Pink Chick, a store from a peruvian blogger . She makes each bracelet by herself .. I love all of them, you should definitely check it out.
Anyways I havent been able to take many pictures lately cause my cameras charger has died. I have to find a new one soon to post more often so Im going to look for one today.
By the way Romwe is making a huuuge clearance of their items! You can save a hell lot of money if you order anything over $60, specially cause they have free shipping worldwide!! click below to go to their website!
*
No he usado un vestido negro hace siglos! Bueno este no es un vestido negro en realidad es un top de Market HQ, y un polo negro largo debajo. La forma del top es bella, me encantan los peplum tops, le dan una forma muy femenina al cuerpo. Siempre quise uno y pensaba usarlo con pantalon negro pero cuando me puse este con un top negro debajo me di cuenta que quedaba bien como vestido. La pulsera dorada y negra es de Shop by Pink Chick, una tienda de una blogger peruana que vende pulseras hechas por ella increibles! Les recomiendo verla. Me encantan las pulseras trenzadas con metal dorado o plateado por que son casuales y elegantes a la vez.
En fin, no he podido tomar muchas fotos por que el cargador de mi camara murio, pero ire a buscar uno hoy para mantenerlos al tanto con mas looks!
Por cierto Romwe esta con un monton de ofertas!! Pueden ahorrar hasta 75% en sus prendas, realmente vale la pena por que no cargan gastos de envio a ningun lado del mundo!! hagan click en la imagen para ir al website.