January 10, 2011
Because you're mine, I walk the line.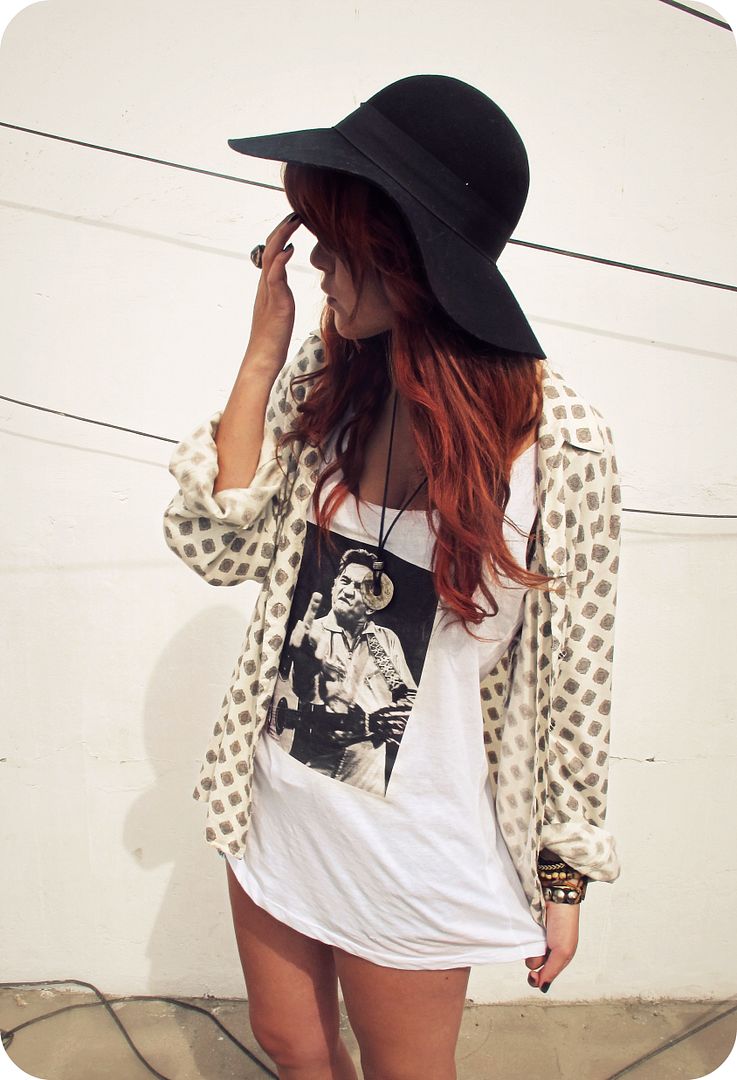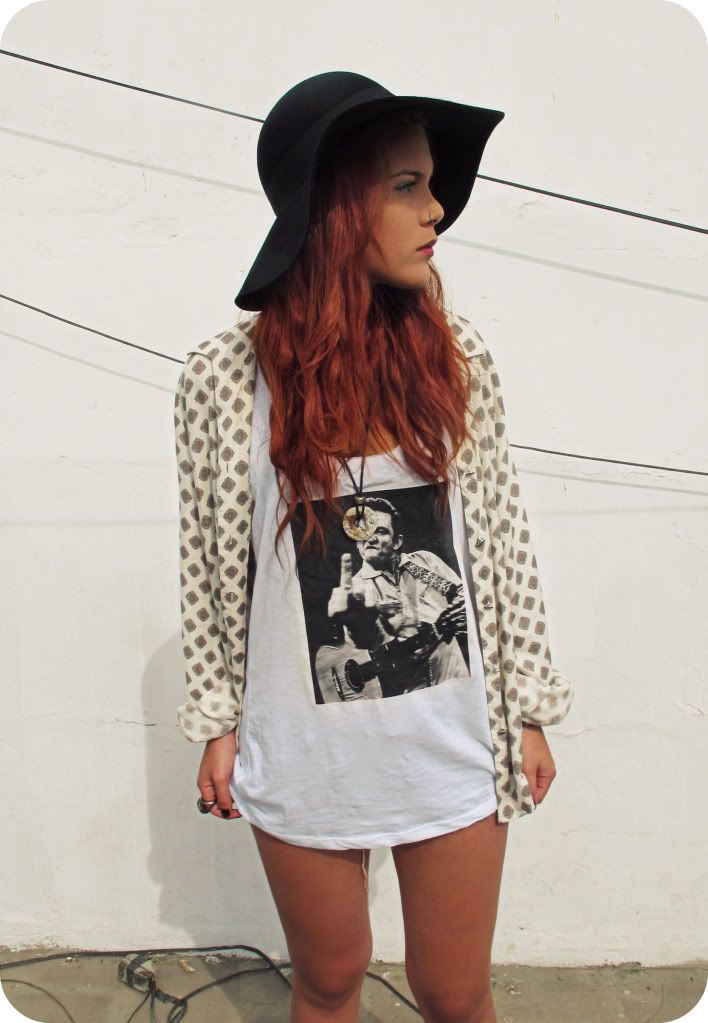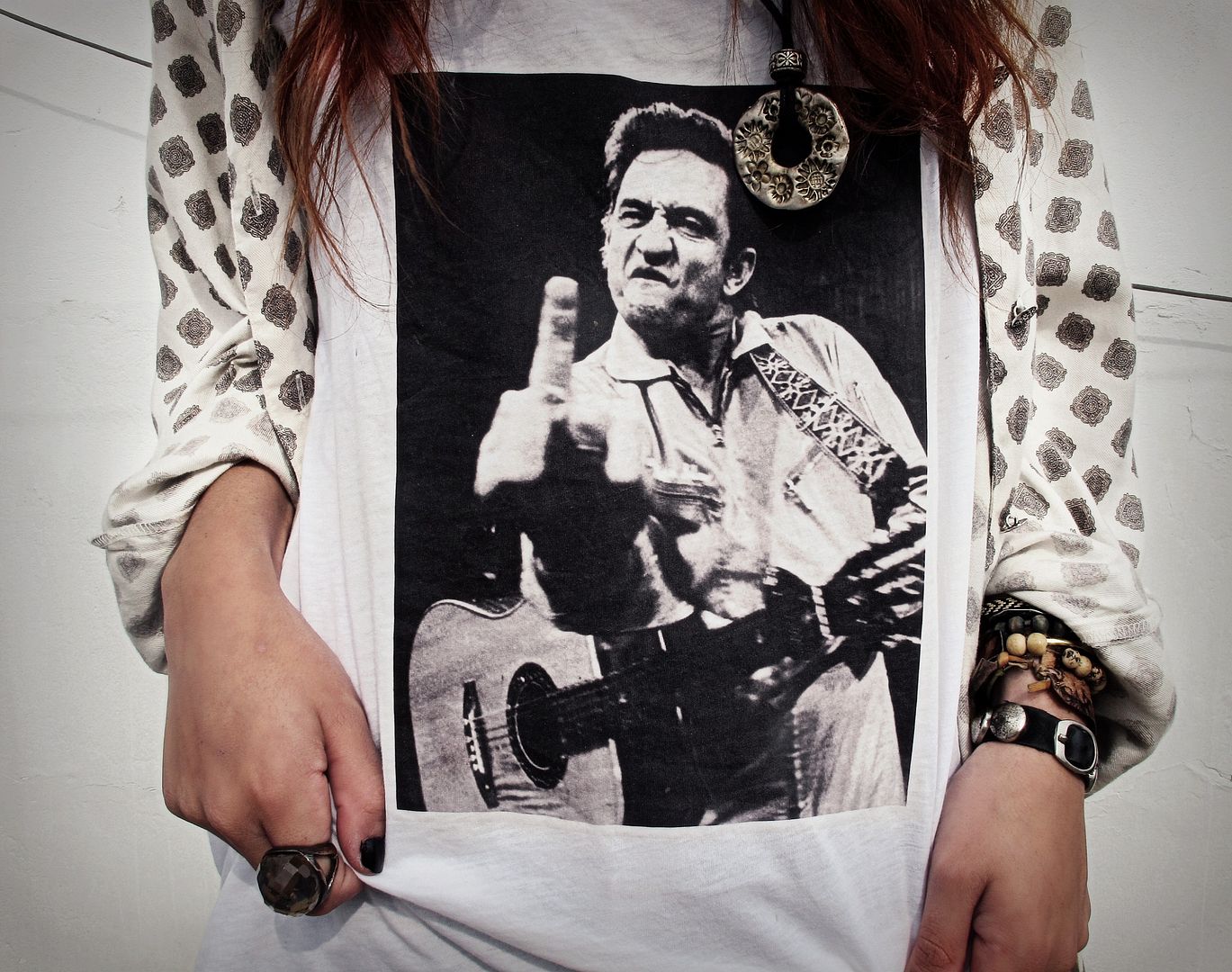 Im so sorry guys, ive been inside my bed all week. I went to the beach on tuesday and everything was going lovely, the sun was killer and i was getting tanned and all.. well i dove into the sea cause it was bloody hot and I was almost dying. When I got out, suddenly the sun was gone and it was freezing like hell. Instantly I caught a cold and I was ill from wednesday till sunday.
Now everythings fine, im pretty good and could upload this pictures! They are from yesterday (still was sick, i dont know if you can see it in my face). The shirt is another transfer I forced myself to do. Love Johnny Cash with all my heart, he is brilliant so i needed to do it. The shirt is vintage, necklace was from my mom and the hat is from forever 21. I was wearing some shorts underneath but the top was pretty long. How have you been doing mates? ill keep you updated this week, since now im able to actually leave my room.