April 16, 2013
BEYOND.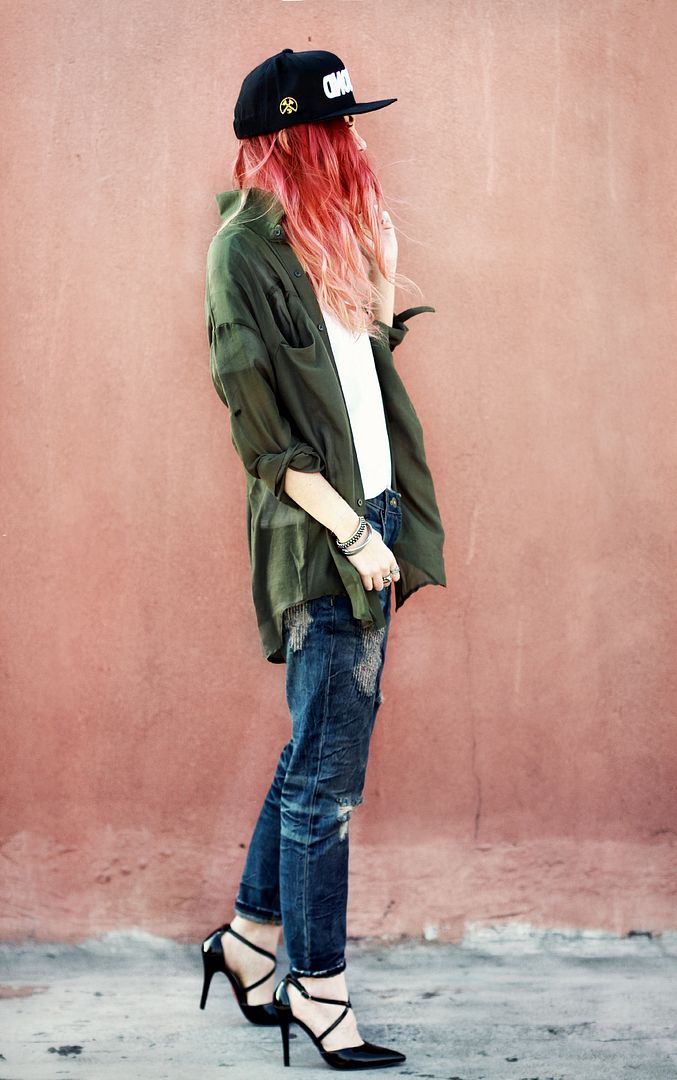 T-shirt- She Inside
Pants- Sophiscat
Blouse- Sophiscat
Snapback- Civil Clothing
Shoes- Sammydress
Ughh I love these jeans so much.  Can't get enough how comfy they are and how good they can look with sophisticated shoes like these. I've been inspired by Rihanna on the past few weeks, hence the sporty aesthetic I've been channeling in my latest looks. I really like basic pieces all together with elegant shoes.. Don't get me wrong, I still love my platforms and chunky heels, but I like to go for a change every once in a while. Wore the green shirt to add a chic touch and tone down the hip hop vibe of the whole outfit. The snapback is from Civil Clothing, one of my new favorite online stores now. You seriously have to check them out, their tees and snapbacks are great.
~
Me encantan estos jeans! Los he usado demasiado desde que los consegui por que son bien comodos y quedan bien con zapatos sofisticados. He estado inspirada en el look de Rihanna ultimamente, es por eso que mis looks de estos dias tienen una onda mas deportiva pero manteniendolos un poco mas elegantes. No crean que he dejado de querer a mi plataformas grandes y zapatos tipo creepers, pero me provocaba un cambio de vez en cuando. La camisa verde le dio un toque mas chic al loo y ayudo a bajarle el tono hiphop. La gorra es de Civil Clothing,una de mis nuevas marcas favoritas ahora 🙂 Realmente vale la pena chequear, tienen gorras y t-shirts increibles.