July 13, 2012
Big Up London.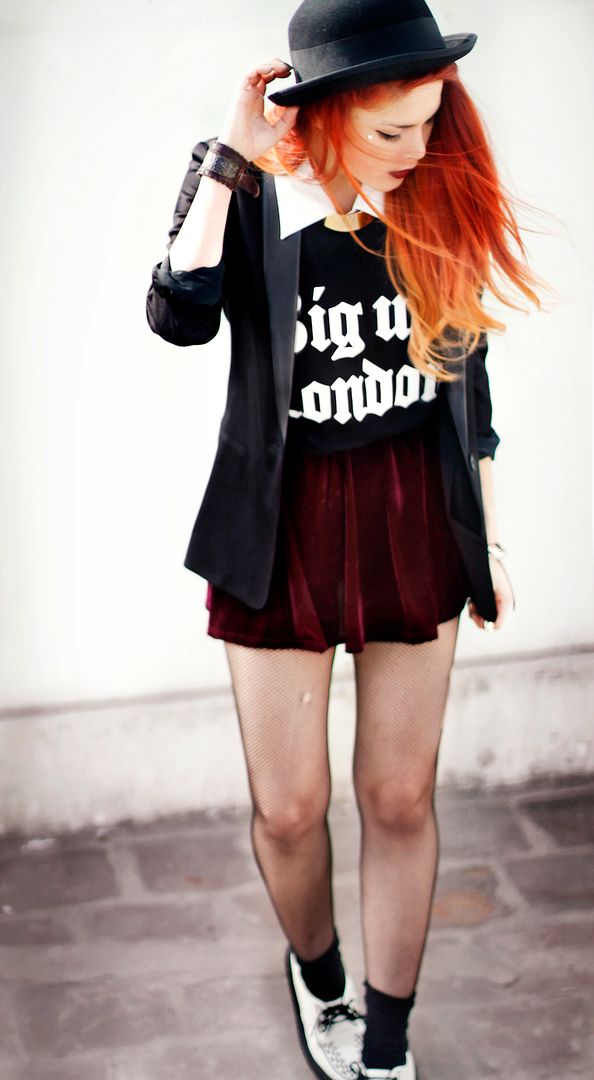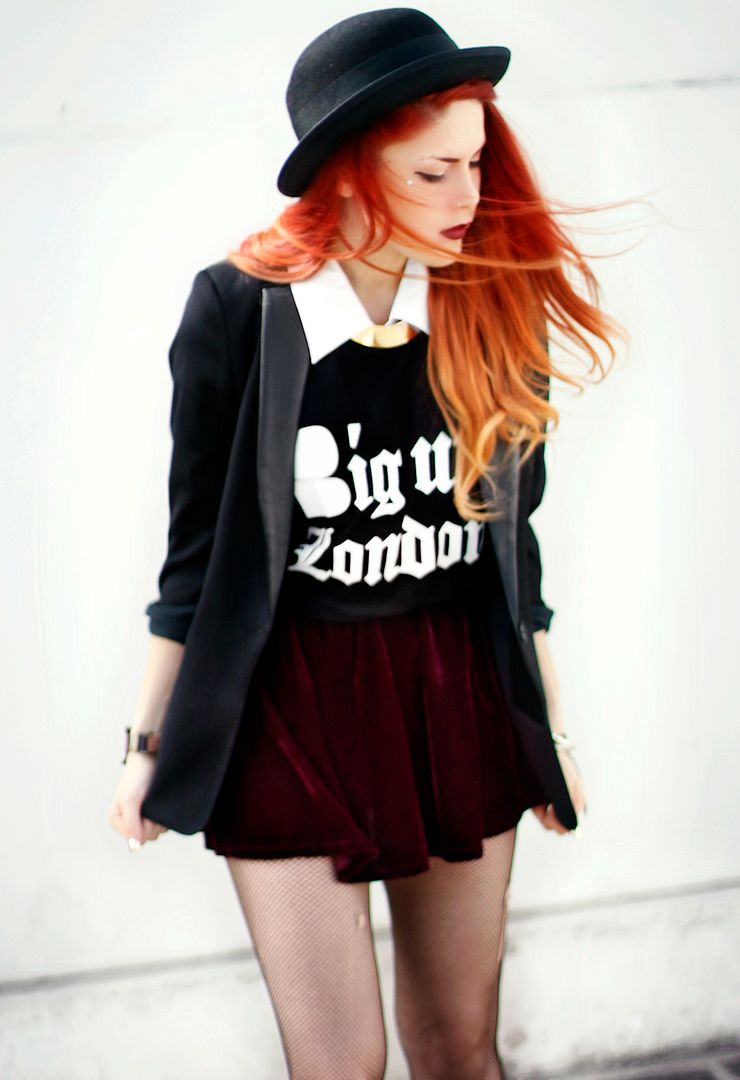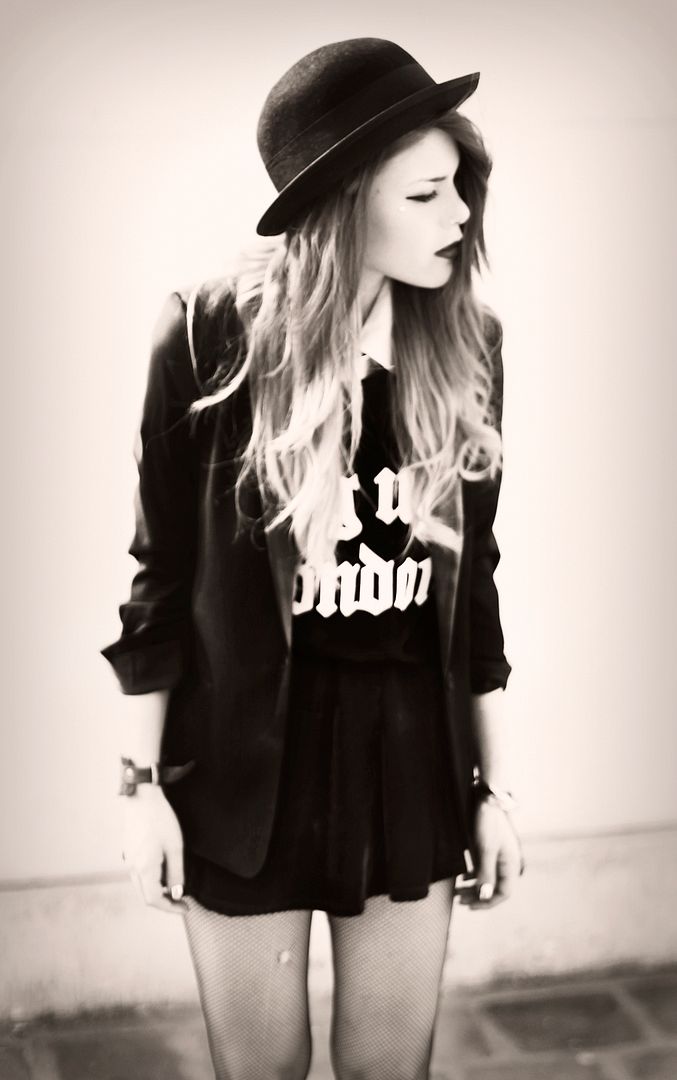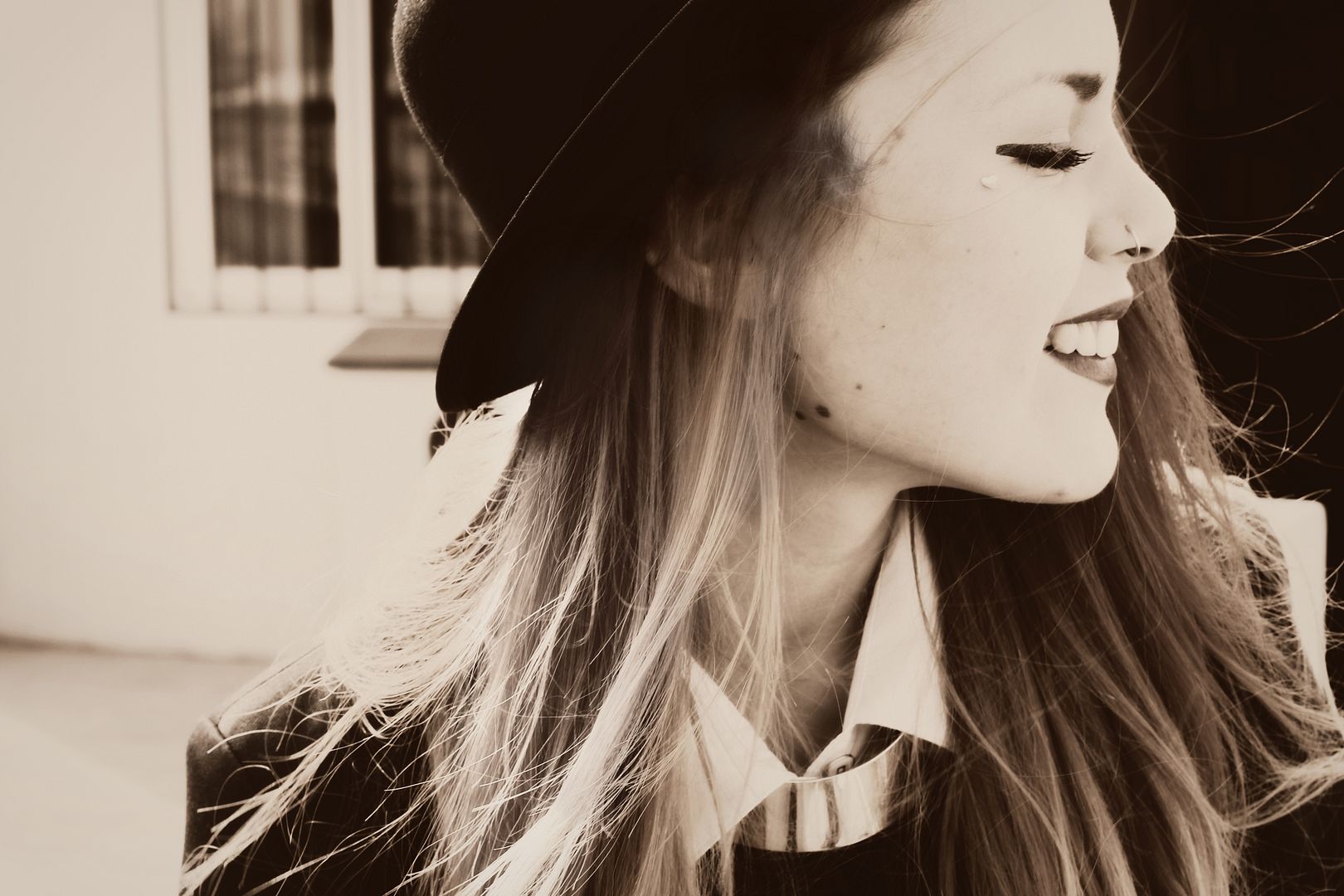 T-shirt- B-side Skirt- Camote SoupBlazer- RomweCreepers & necklace- She insideBowler- H&MTotally inspired by the classic & elegant British style. The fonts on this t-shirt definitely  added a vintage vibe . I HAD  to add a bowler!  I wasnt sure about posting that last picture. I've been asked a thousand times why im not smiling in Formspring.  I actually do but I dont think its necessary when Im showing a look I've put together, it makes no sense.. but well since I had a couple of pictures there you have it.
Anyways im going thrifting today, as usual. Im going to make a post with all the vintage stuff Ive been getting and some of the tacky accessories I just cant stop wearing. I hope you all have a lovely weekend
btw these lovely pictures were taken by Melissa, a photographer friend.. check her blog here!
*
Este look lo hice totalmente inspirada en el estilo Británico .. por eso se ve medio elegante. La letra del t-shirt le da un toque vintage al look. Tenia que ponerme el sombrero que hace tiempo no uso, creo que va perfecto. No estaba segura si postear la ultima foto ya que no me parece necesario sonreir en fotos cuando les quiero mostrar un look, pero.he recibido varias preguntas en formspring al respecto y como tenia una foto asi decidi postearla.
en fin me voy a buscar ropa de segunda, y probablemente haga un post pronto con todas las cosas que he estado consiguiendo.. Espero que tengan un lindo fin de semana