October 15, 2010
Can you go another round?
Hello there,
My hair is orange finally. If you knew all the journey I had to take to get my hair to this point. It may look dumb writing a post about my hair, but man.. I need to share this goddam situation. I wanted my hair more orange as it was getting blonde. I dont know why, as my original hair colour is brown with a reddish shade. Anyways, I went to a beauty supply store and trusted the lady on the counter. She gave me two loreal boxes, one was a sort of hazelnut brown and the other one was intense red. I got home, mixed them and applied them to my hair. When I blow dried it after the whole process my hair was dark red, in the night it looked even black. I was mad. I took a deep breath and the next day went to another place and AGAIN, trusted the lady. This time I made the right choice. Got an Alfaparf lifting reinforcer (000sss) mixed it with cream developer (vol 40) and applied it for 25 minutes. The dark hair dye faded away and my hair remained red and became more orange. The results: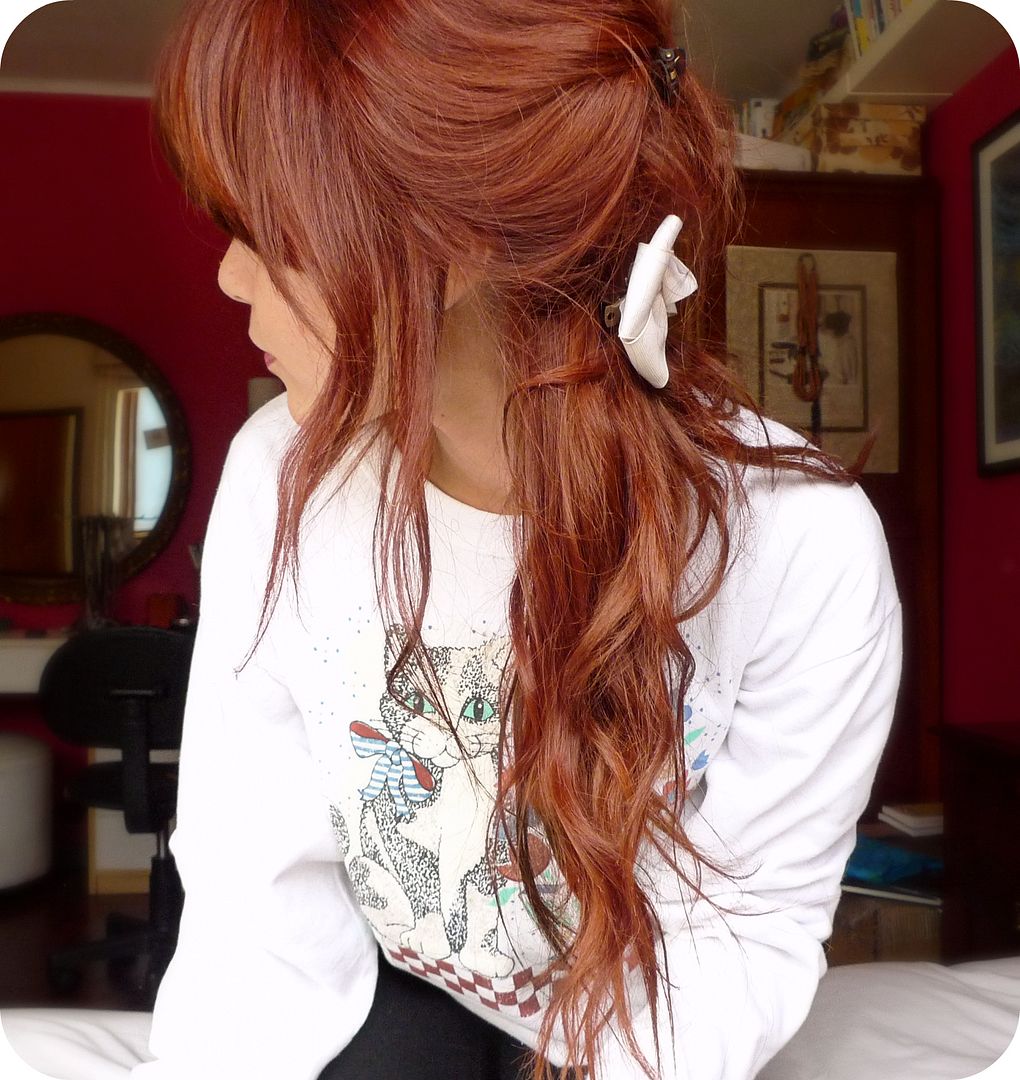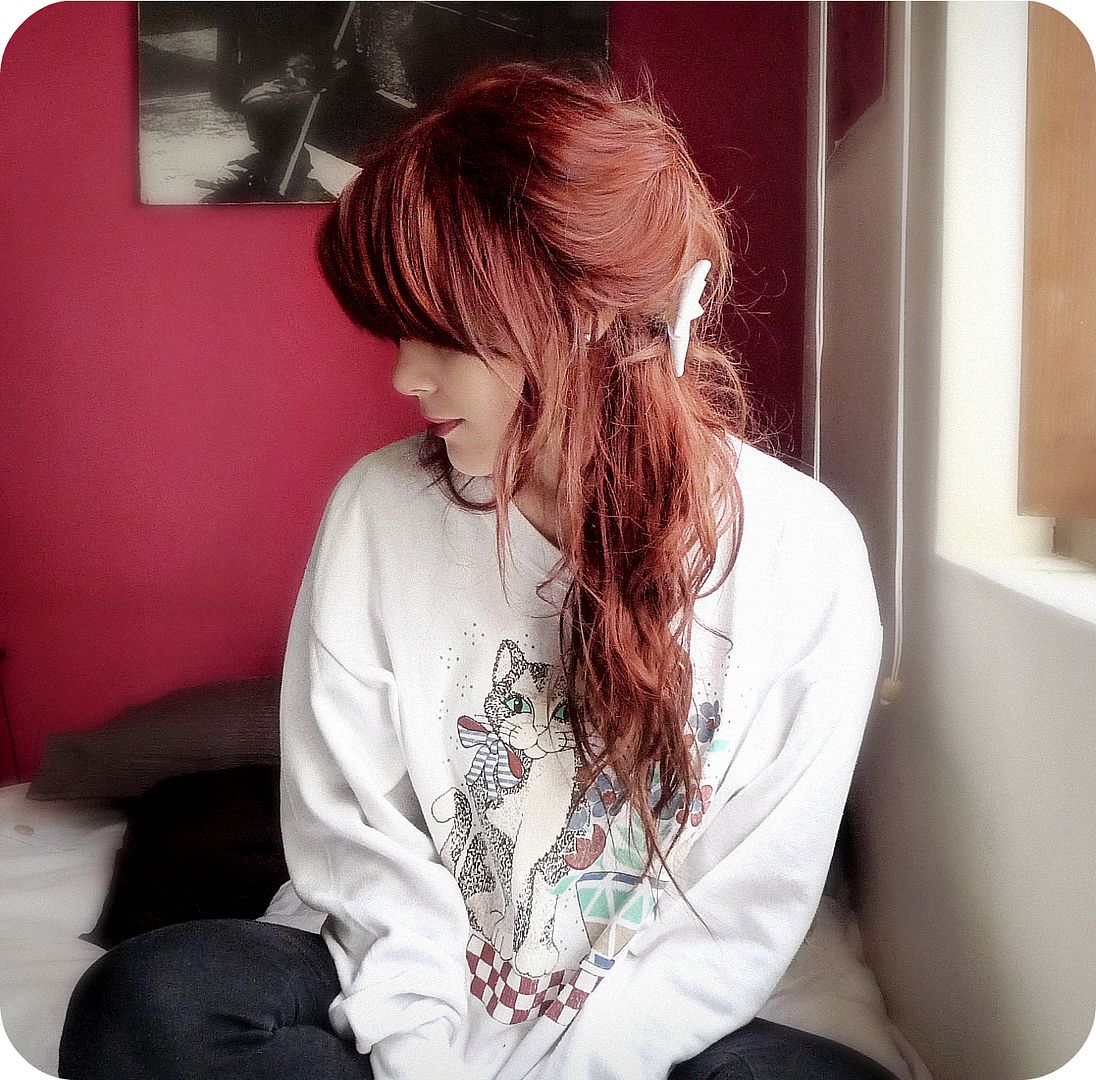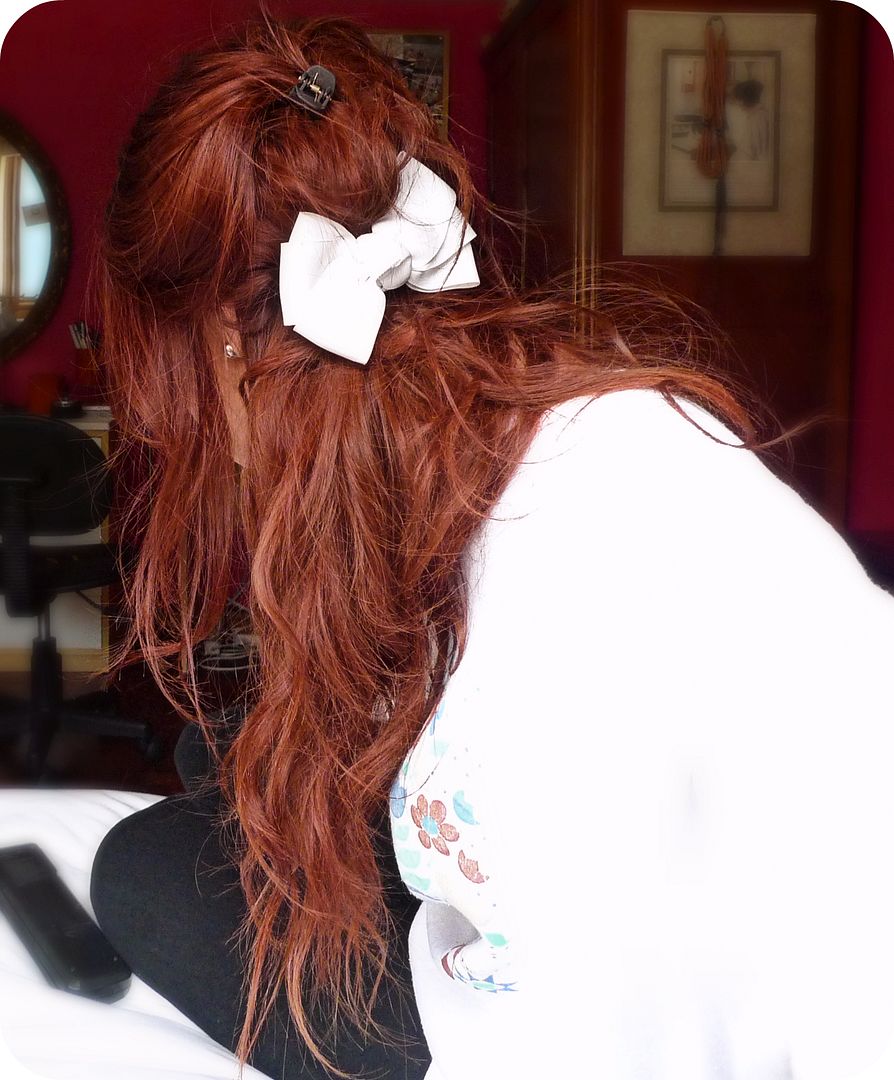 The picture in the last post was taken after this so thats why the similarity. I want to keep this hair color forever just hope it doesnt go away soon! The sweatshirt is vintage and the bow is mine since I was four.