November 9, 2011
Clock strikes twelve and moondrops burst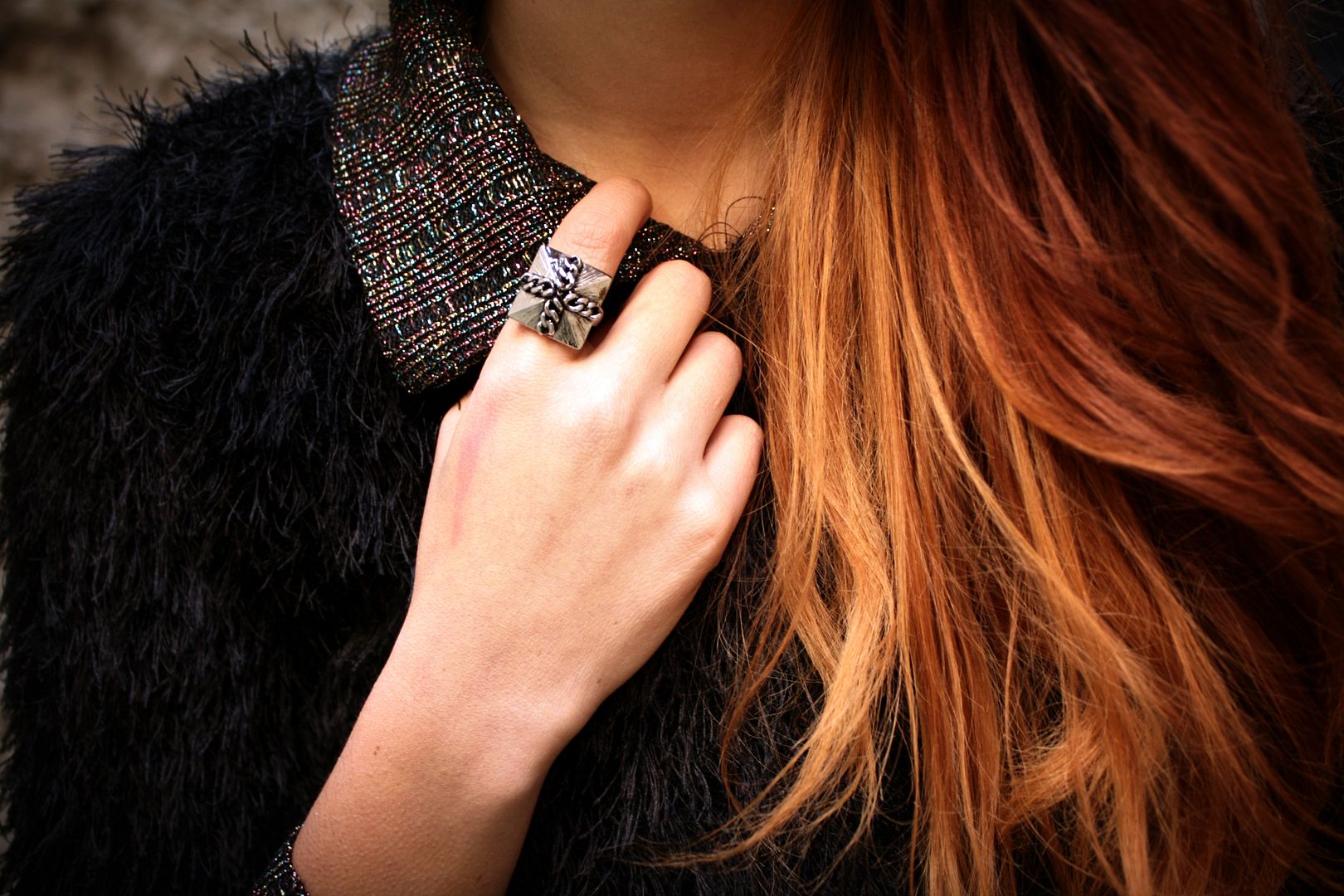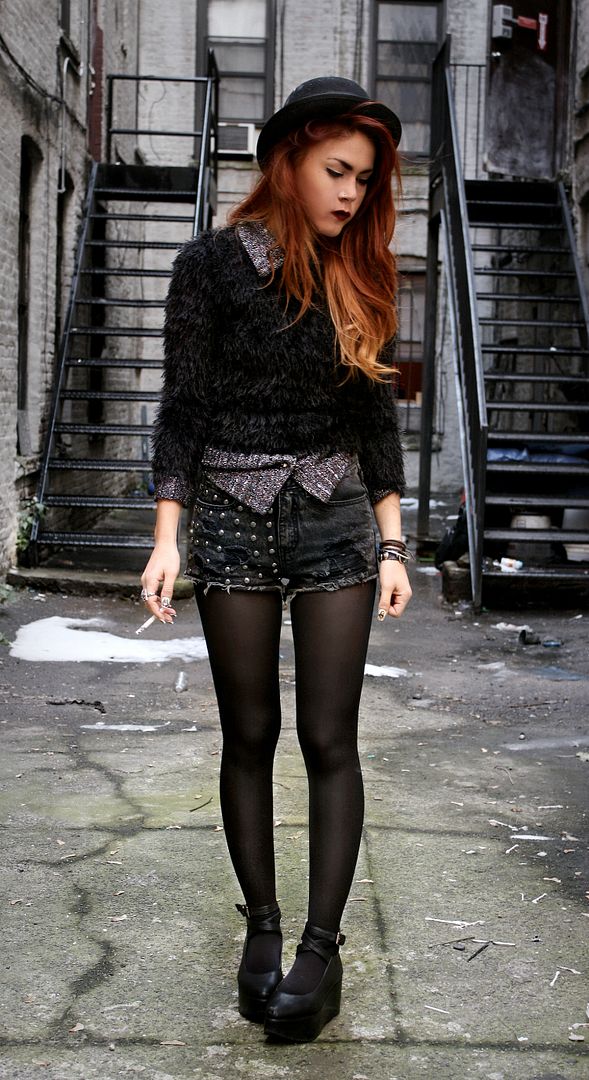 Ring and earrings- Poshlocket, Blouse- Vintage, Jumper- AX, Hat-H&M
I dont know whats up with my face on the last picture. I wanted to show the outfit and erasing my face would have screw up the whole thing! I love how textures look together here, as flashy as they might look.
I was wearing this amazing earrings and ring from Poshlocket. You should check the store out, it has unique jewelry pieces, all of them look really delicate. Im not a big fan of earrings now, I used to be a sucker for them and couldnt see myself in the mirror without a pair of something on my ears until last year. Now I just wear them ocasionally or when they actually make an outfit look better. These, however, are really cute to combine with anything and makes one feel more feminine yet in a kind of vintage, not tacky, way. The ring, well.. you know I love rings. If you want you can use the discount code LH11 over at Poshlocket to get 15% off any order, and theres no minimum requirement!
Funny that you can see the snow in the background, but trust me, I wasnt cold, the jumper keeps me warm as hell.
I still have loads of assignments and stuff to do but I will try to keep you guys updated. Thank you so much for your comments and wow the giveaway has a lot of entries! good luck!