March 5, 2012
Destroyed by such elegance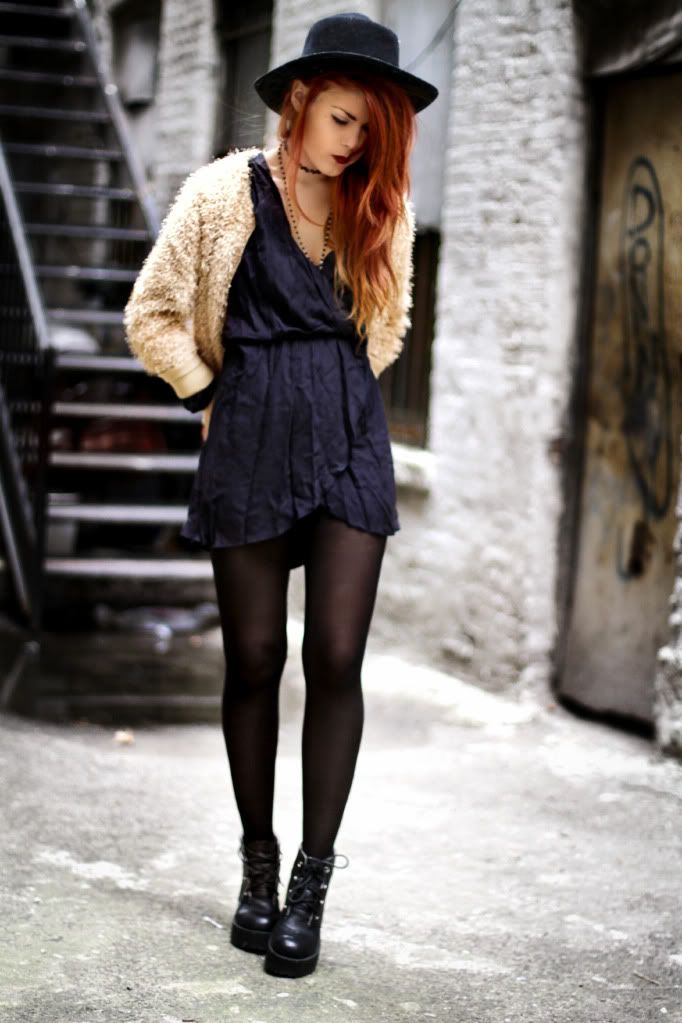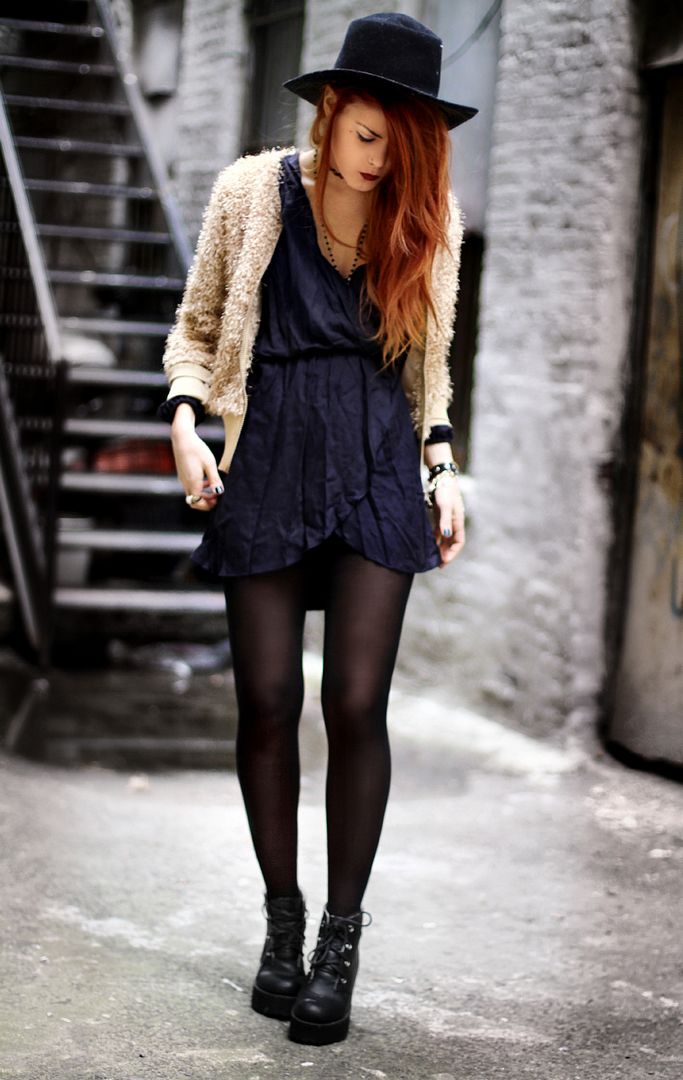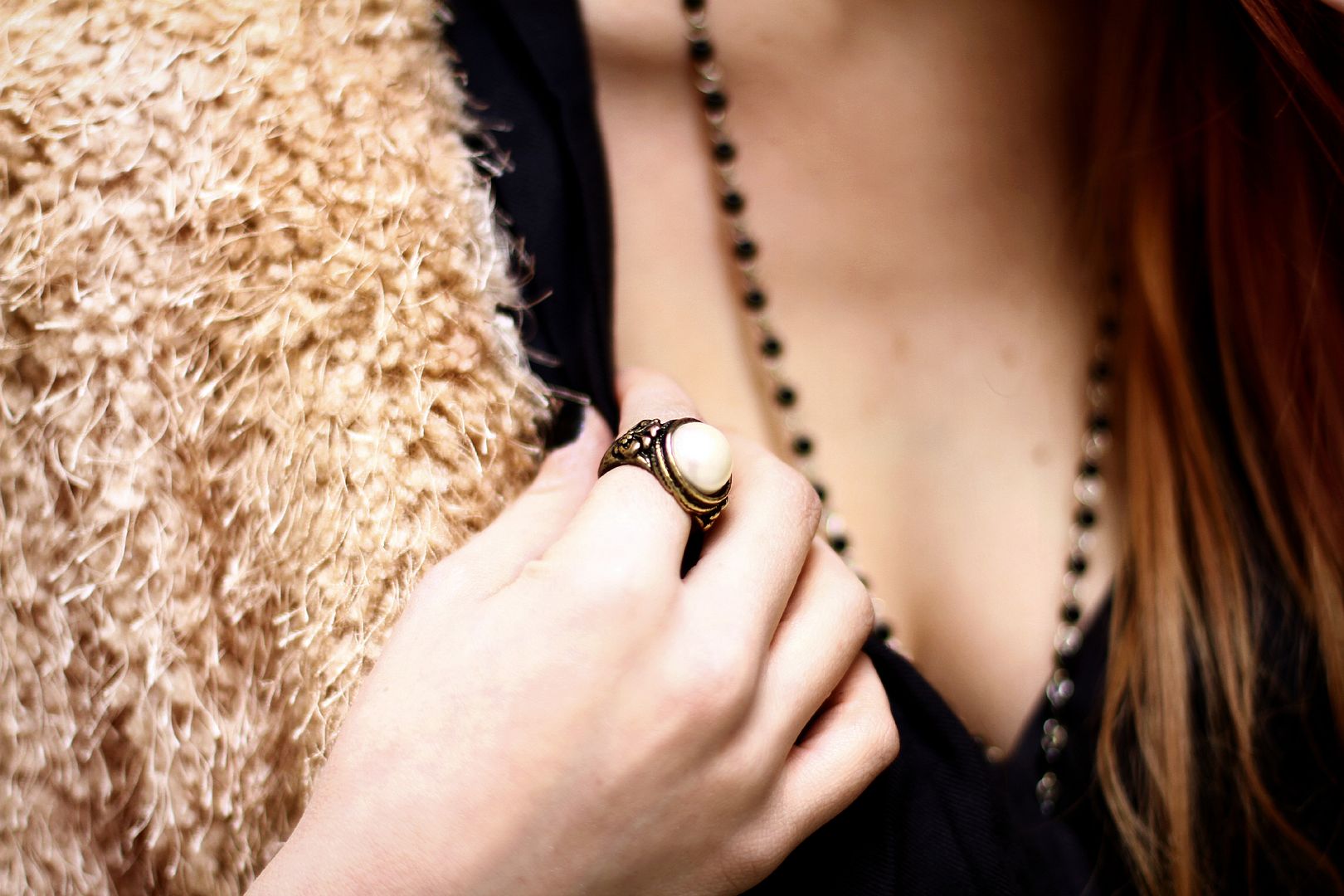 Dress- LOVE
Cardigan- Mix Moss
Ring- Rings & Tings
Shoes- Modekungen
Hat- Vintage
Wore this yesterday.  I usually spend sundays doing homework, reading, ordering some food with my boyfriend and catching up with emails.  For this kind of things I actually wear comfortable sweatpants..loungewear all the way, but I got this amazing dress on the mail and had to try it on. Man, it has such a delicate fabric that feels like heaven. I just had to keep it on. I seriously love it. The jumper also is one of the best things ever to put on when you want to feel cozy. Mix Moss is this really cool shop where you can get some awesome garments for really good prices. Their outerwear items are the best ever. What do you think of this outfit? It is kind of different to the previous ones so Id love to know your thoughts.
Also thanks so much for voting for me on the Lord and Taylor competition. You guys are wonderful. I appreciate every single vote. You can vote here again (:
—
El outfit que ven arriba fue lo que usé el dia de ayer. Los domingos por lo general estoy bien cansada, hago tareas , leo, respondo mails y pido comida con mi chico. Por lo general uso ropa cómoda como para quedarme en mi casa. Pero me probé este vestido y tenia que quedarmelo puesto, es demasiado cómodo y delicado. La casaca/chompa tambien es perfecta para dias que solo quieres abrigarte con algo suave. Es de Mix Moss, una tienda online que vende cosas a buen precio y bien originales. En especial me gustan sus abrigos! Que opinan del outfit? Es bien distinto a los anteriores asi que me gustaría saber que piensan!
En fin quería agradecerles por votar por mi en la competencia de Lord and Taylor! Muchísimas gracias por su apoyo! Todavia pueden votar aca  (: