May 20, 2013
Disclosure in Red.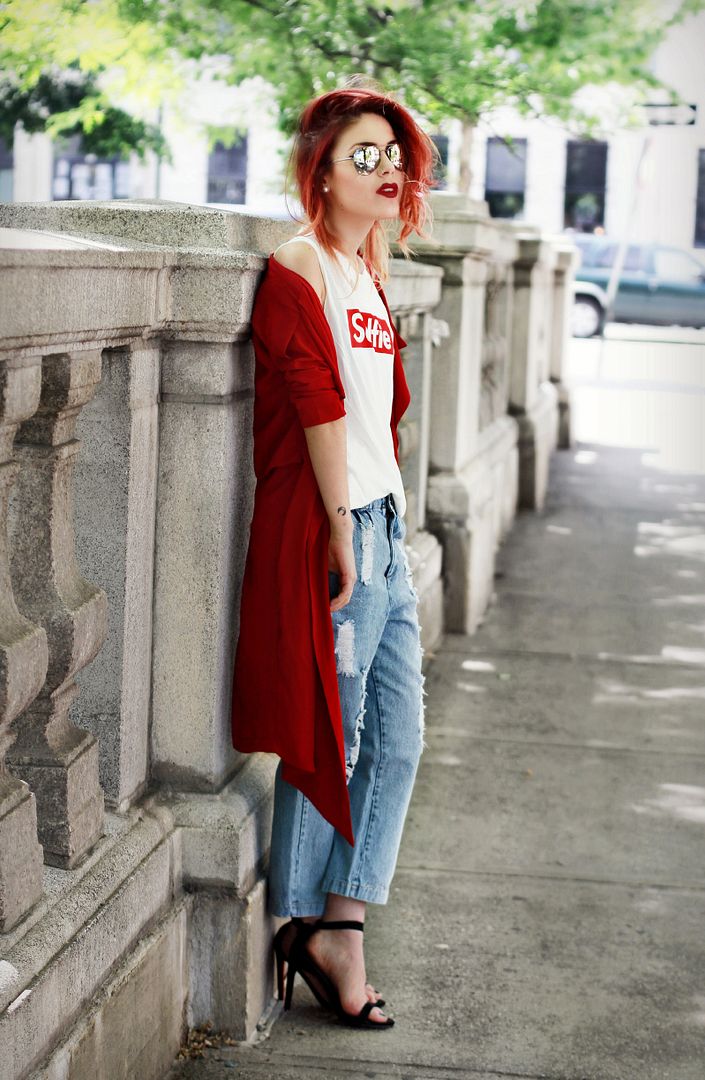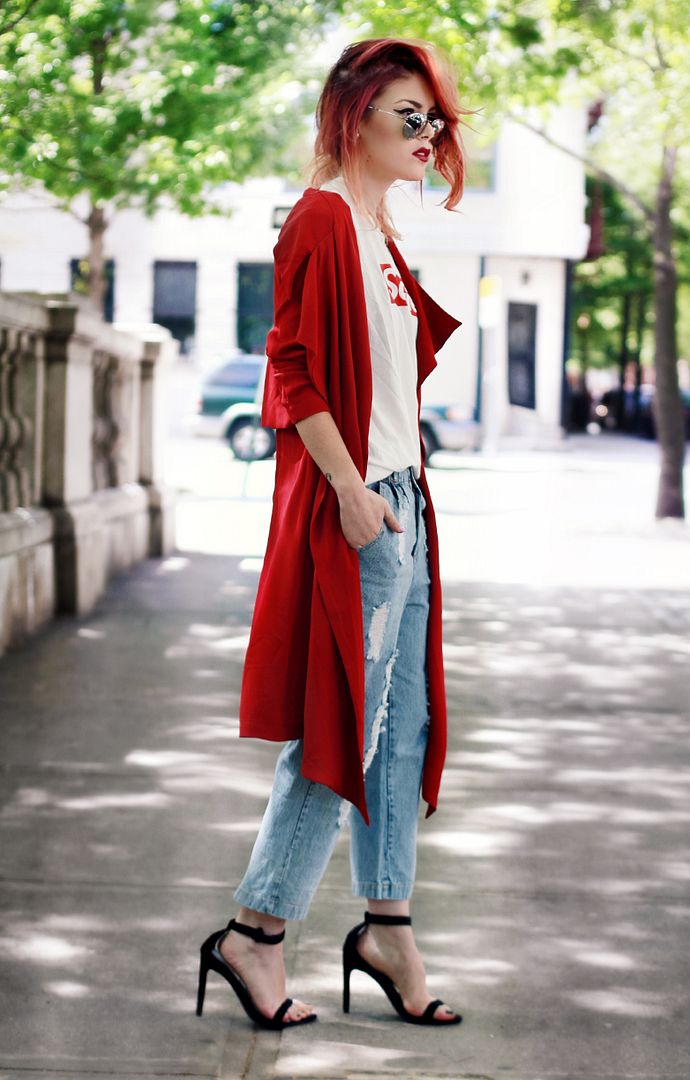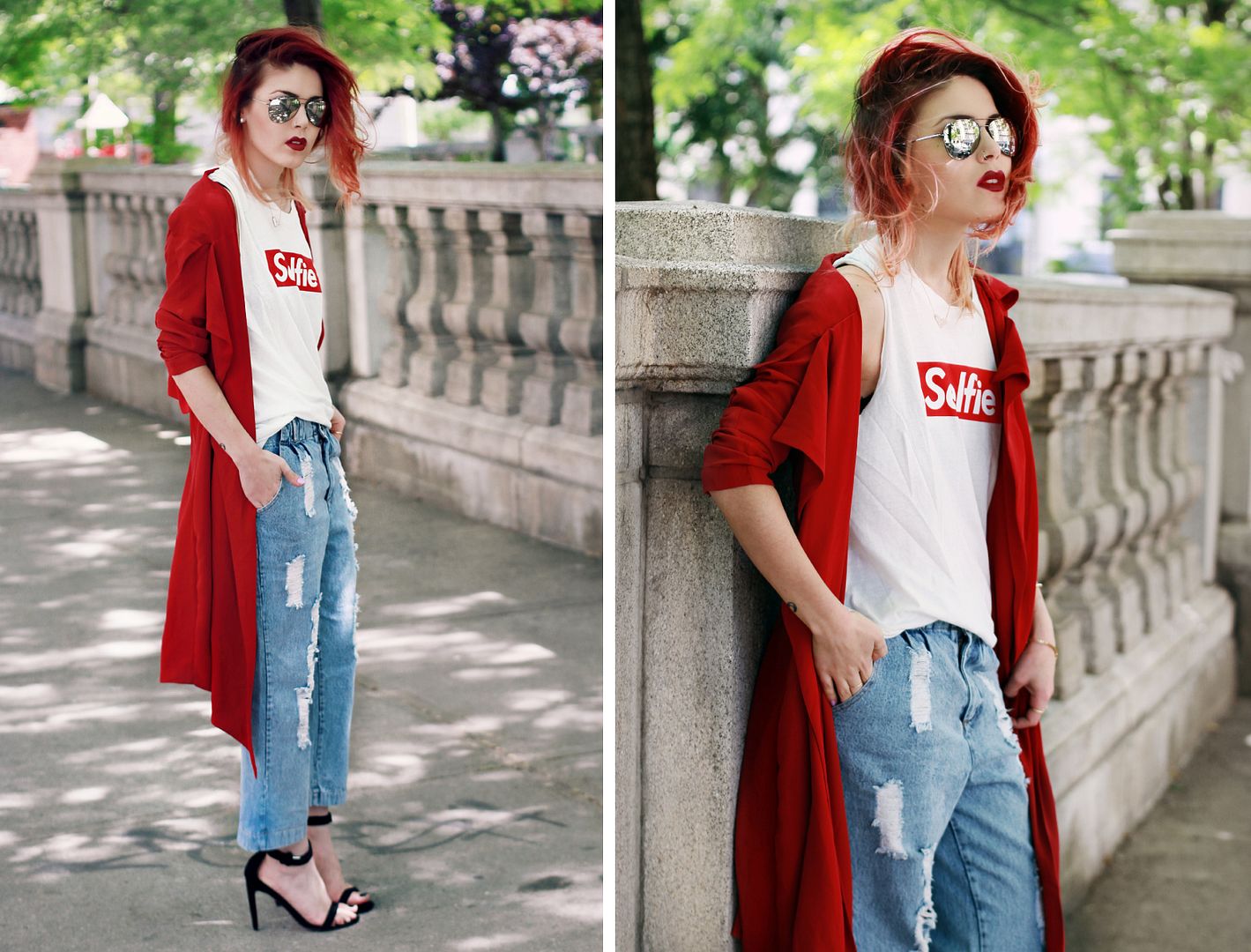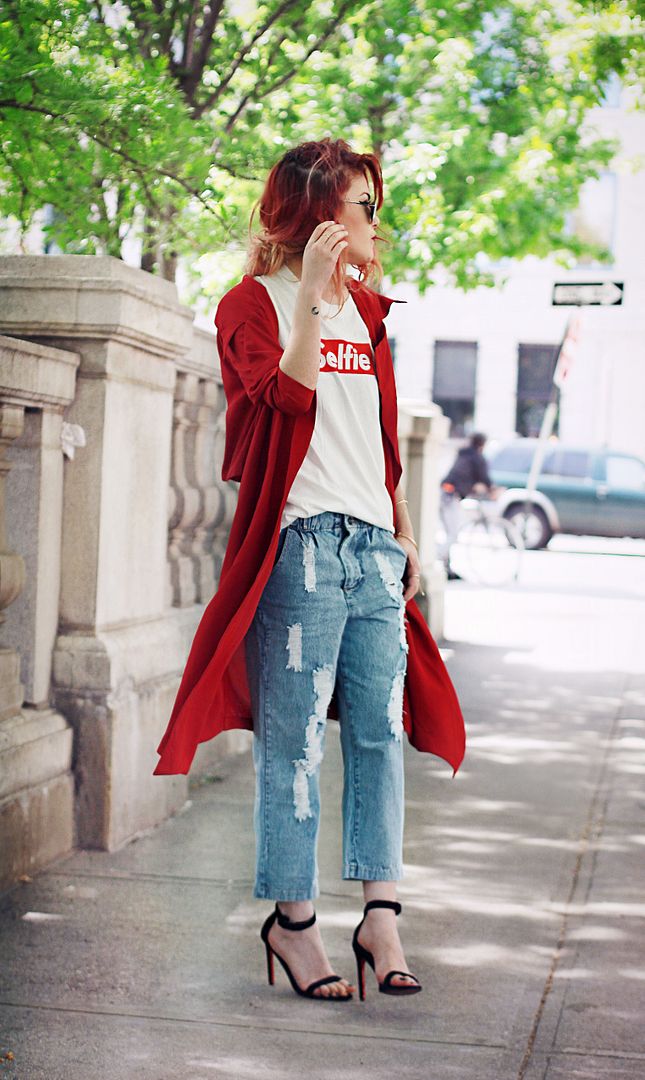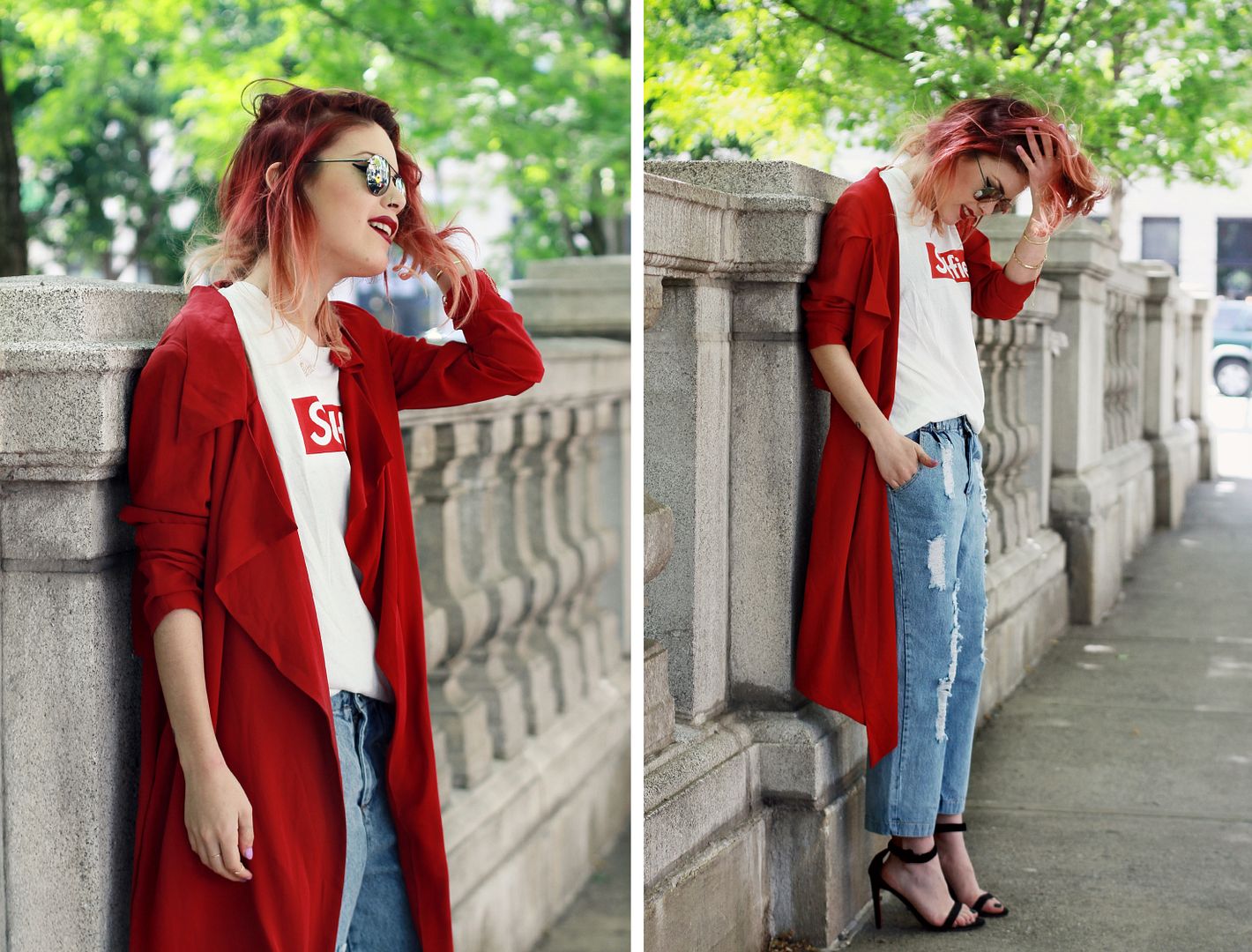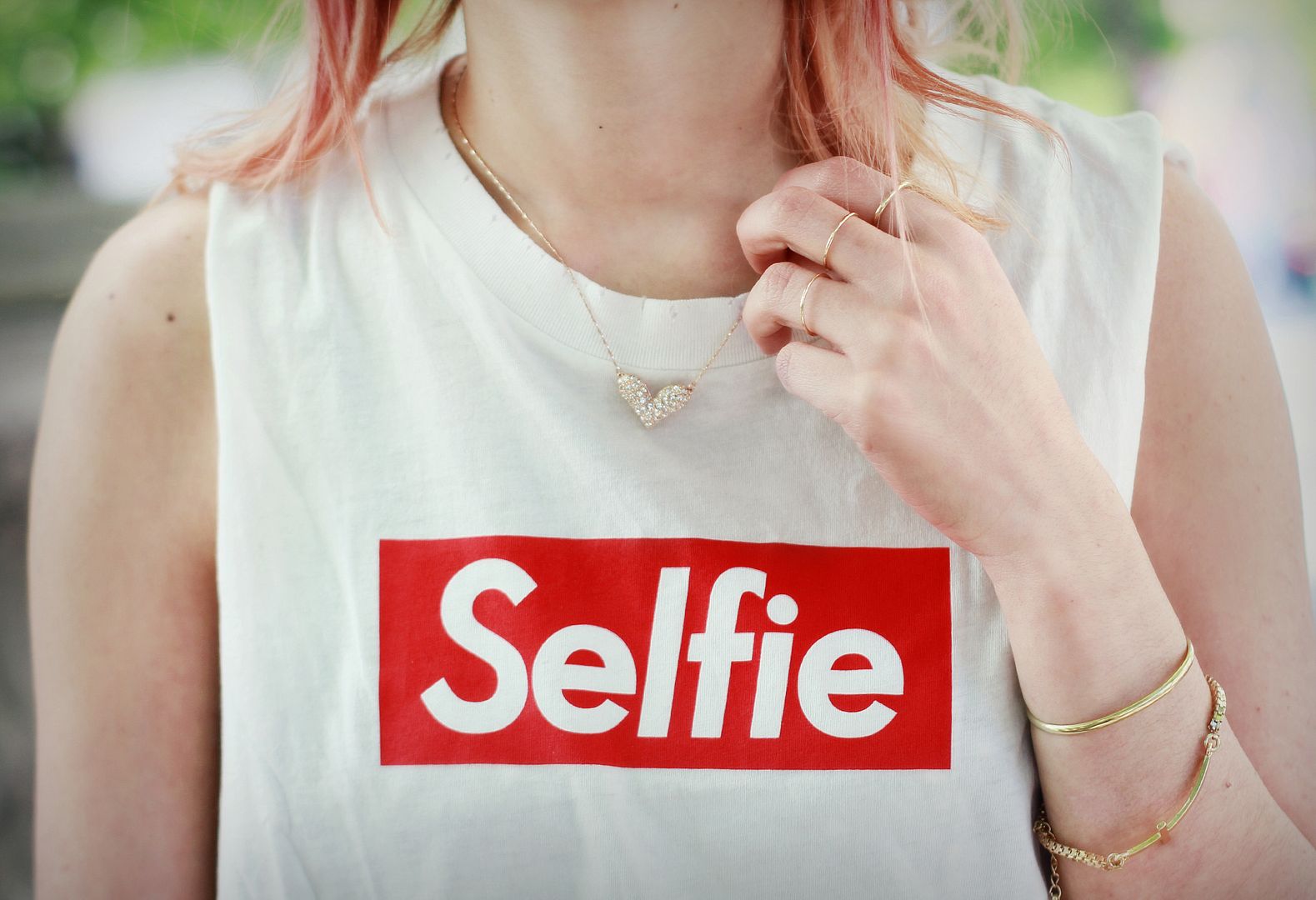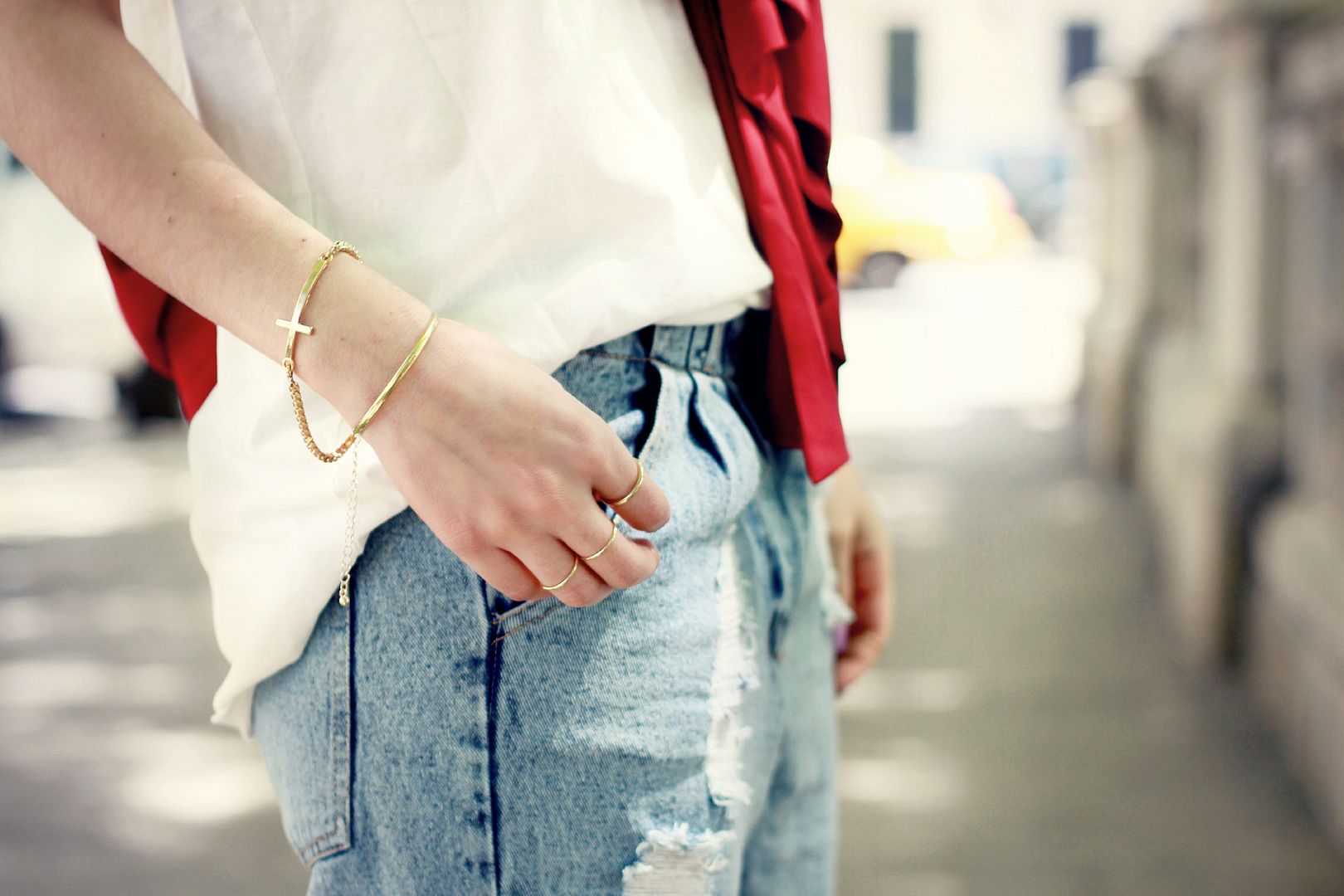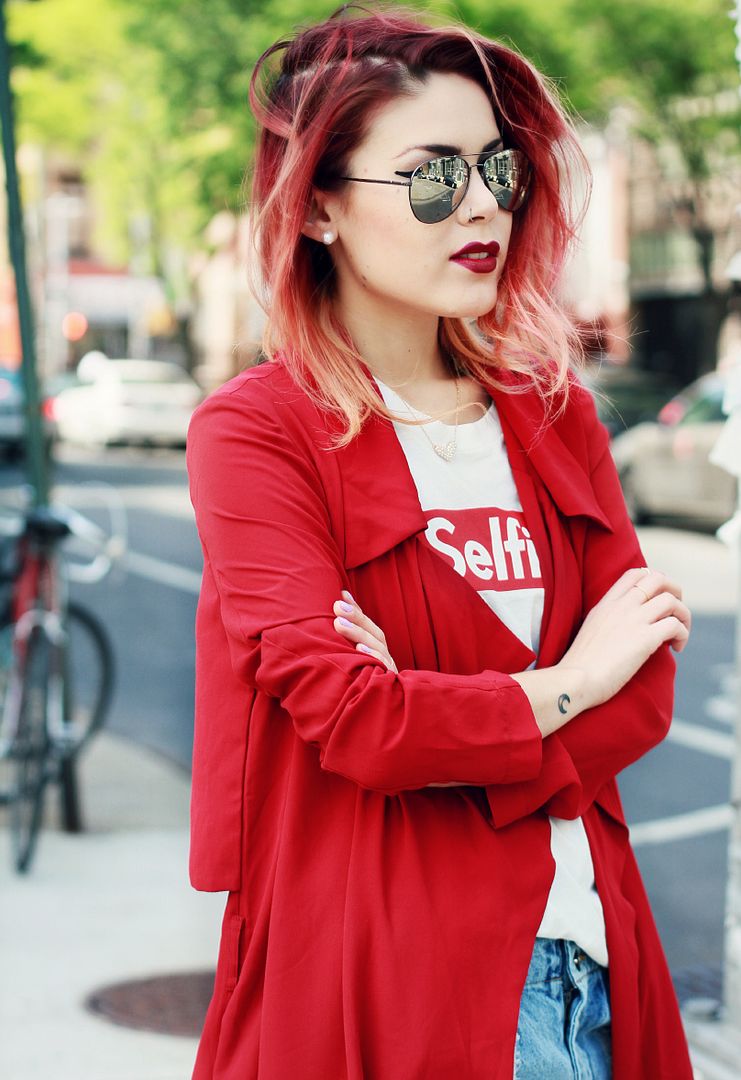 Tee- Petals and Peacocks via Skinny Bitch Apparel
Cape- Front Row Shop
Pants- Romwe
Shoes- Jessica Buurman
Necklace- Love Stylize
Bracelet- Rings and Tings
Rings- Romwe
I never thought I would wear this much red.. ever.  I always wear black and that will probably not change but sometimes I feel like incorporating more colors to my style, its always good to try different things. The jeans are my favorite pair of boyfriend jeans I've had so far. I was skeptical when  I ordered them from Romwe, fearing they would look like mens bermudas but I loved the result when I paired them with these sandals.
On another note, hair talk: this is actually a look I put together featuring Vidal Sassoon for a Chictopia collaboration.. hence why my hair looks kinda different. Many ask me what hair products I use and honestly they always change. I basically use any shampoo and any conditioner. The only product I always get myself is any hydrating mask to keep my tips healthy, the one I find more affordable in a drug store . I was offered a package from Vidal Sassoon to try their products and I agreed because they're affordable and I could share with you. I tried it and the Moisture hair mask was really good.. My hair feels really soft, softer than the usual. I also used the Flexible Hold spray for this bun and it lasted all day.
Check Vidal Sassoon contest to win $1000 here!

Anyways, three more days and im back to Peru. Follow me on instagram cause I will be posting from there too!
~
Nunca pense que usaria tanto rojo.. en realidad nunca pense que usaria rojo jaja, aunque soy fan del negro, siempre, ultimamente me ha provocado probar mas colores. Mi coleccion de boyfriend jeans esta creciendo pero creo que hasta ahora estos son los mejores que he tenido. Estaba un poco esceptica cuando los pedi por que pense que se verian muy anchos pero luego de combinarlos con estas sandalias me encanto el resultado.
Por otro lado, les cuento un poco de mi peinado. Este look lo arme para una colaboracion con Chictopia y Vidal Sassoon. por eso es que mi pelo luce distinto. Siempre me preguntan que productos uso para el cabello pero realmente siempre cambian. Uso cualquier shampoo y acondicionador y trato de hidratar mis puntas con una mascara hidratante de vez en cuando, cualquiera que se vea buena pero sea accesible. En fin, Vidal Sassoon me ofrecio probar sus productos y dije por que no ya que es accesible y podia compartir con ustedes mi opinion. Los probe y voy a ser 100% sincera, el Moisture hair mask me gusto mucho. Mi cabello esta mas suave de lo normal. Tambien use el Flexible Hold spray para hacer este moño y el peinado me duro todo el dia..En fin, tres dias mas y voy a Lima. Siganme en instagram por que estare posteando desde alla tambien!