August 3, 2013
Don't be a victim tonight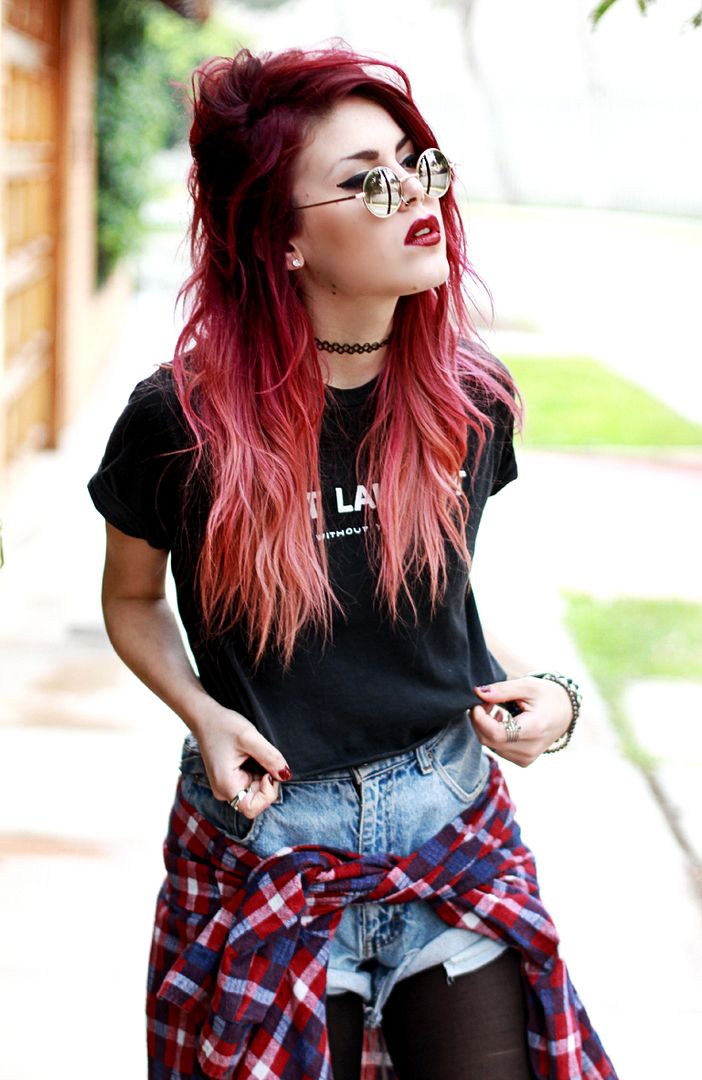 Back to my classic combo.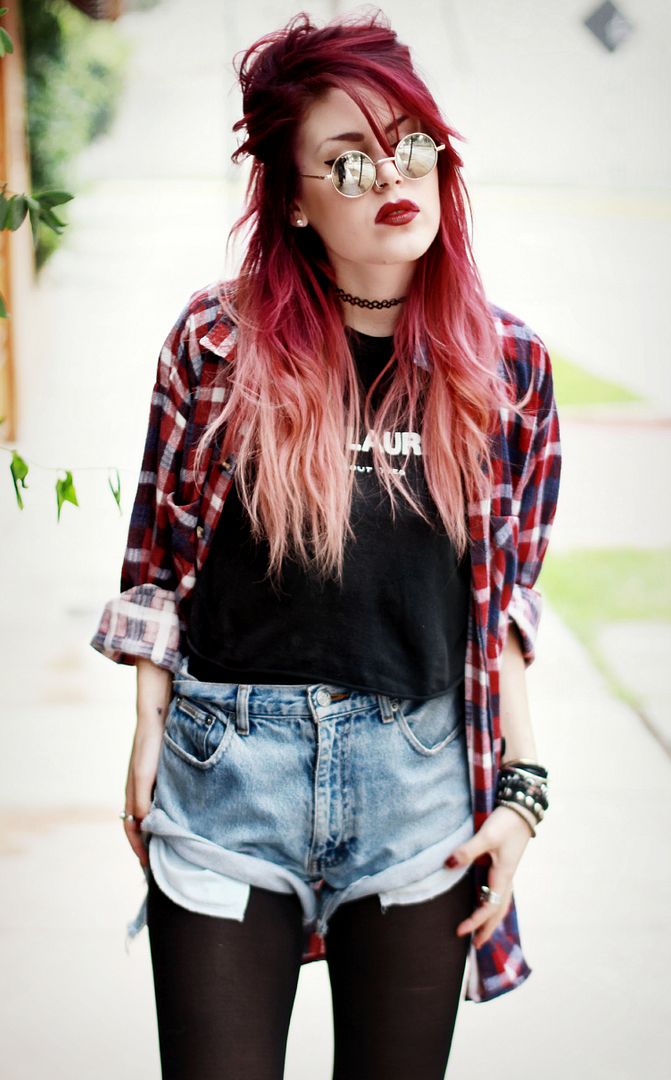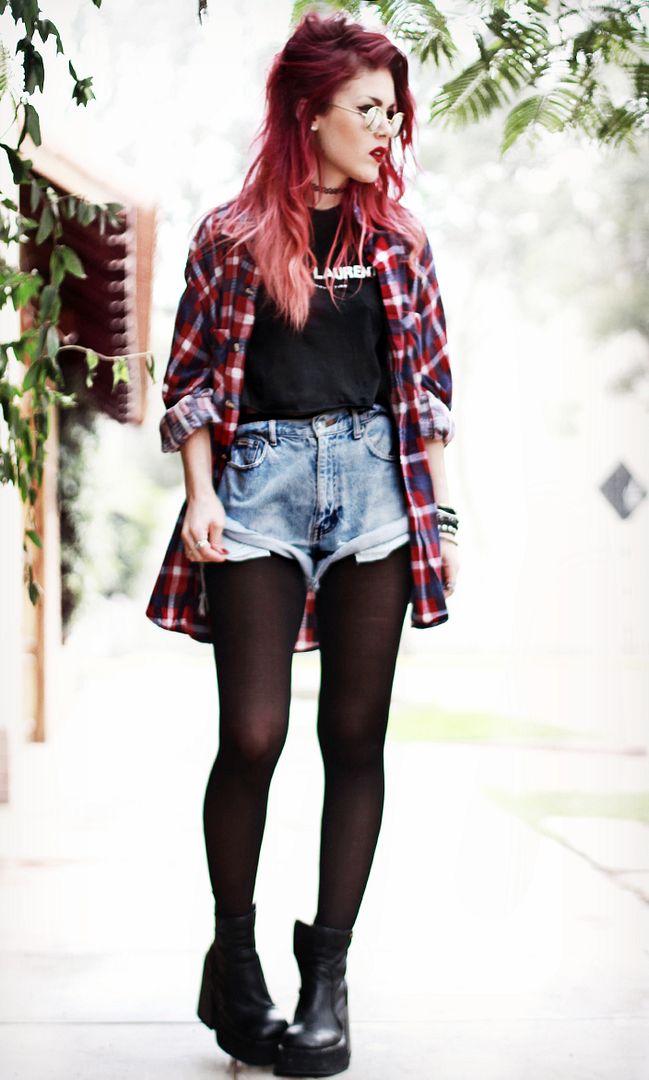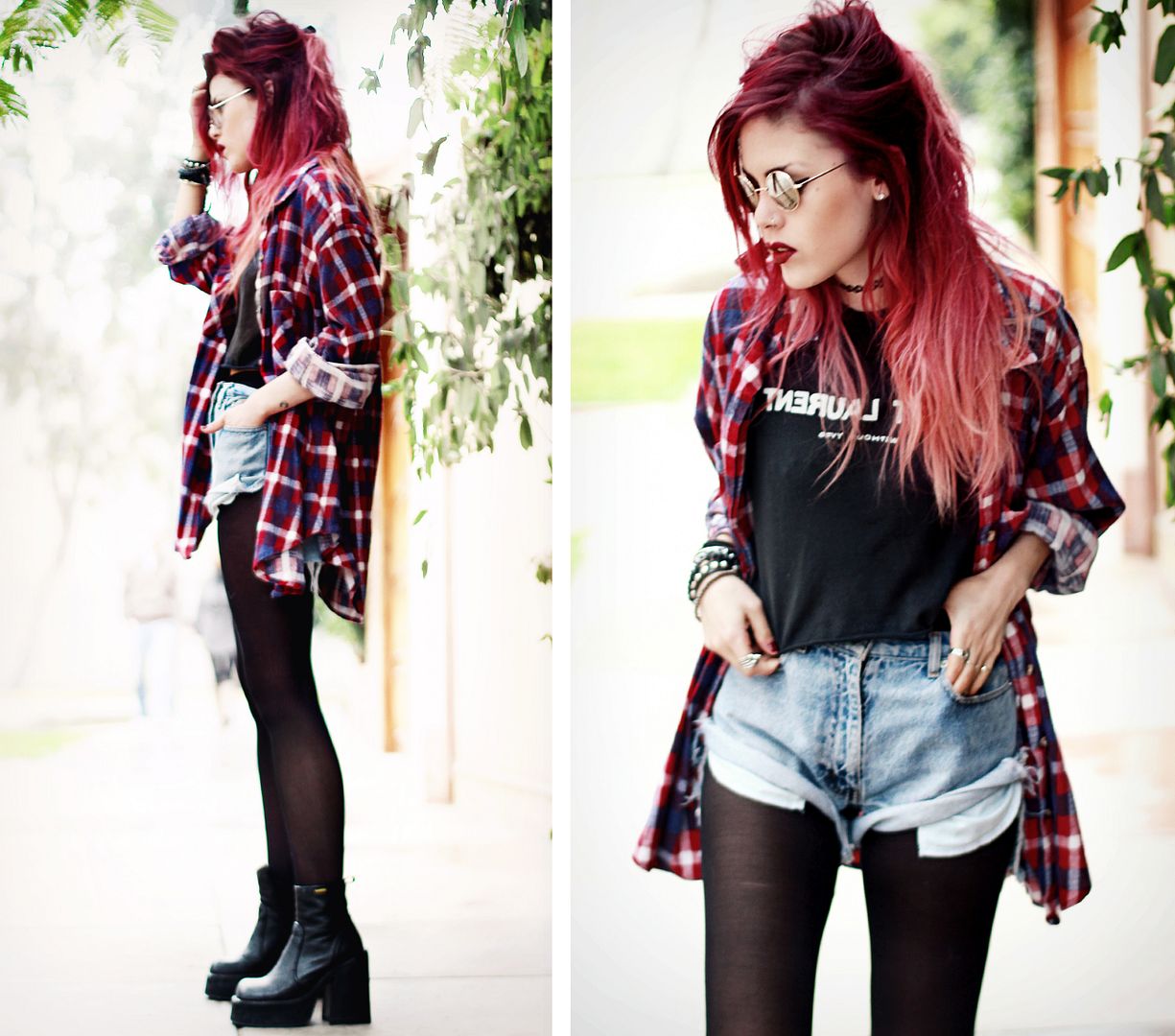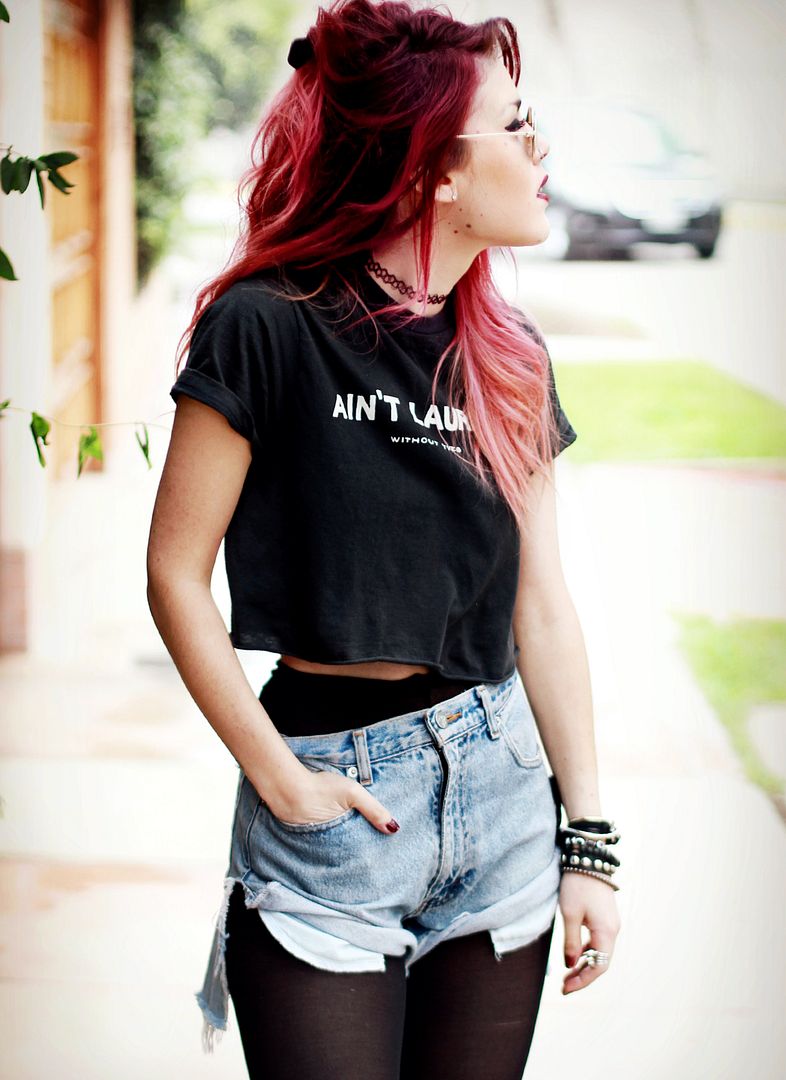 T-shirt- D&J
Shorts- Vintage/ similar here
Plaid shirt- Vintage/ similar here
Shoes- Similar here
Sunglasses- 80s Purple
Vintage shirts are literally one of my favorite garments to add a casual and messy look to any outfit, specially if they are huge. This one is, once again, from my cousins wardrobe. I paired it with the denim shorts I always wear. I could have a million different cut offs but these always end up on me. I guess its the cut and the 90s denim shade it has.
I wanted to thank you all so much for the amazing feedback I've been getting on this new blog. If you have any suggestion of looks let me know. I'd also love to hear from more of you! Its your feedback that keeps me motivated to post more often. Hope you have an awesome saturday.
~
Las camisas de cuadros son mis prendas favoritas para dar un toque casual y desordenado al look, sobretodo si son gigantes. Esta, nuevamente, es de mi primo.. La combine con los shorts que siempre termino usando. Puedo tener un millon de shorts de jean pero estos siempre ganan, me encanta el tono de jean noventero que tienen y el corte. Los consegui tal cual los ven (no los he modificado) en una tienda de segunda hace mil años.
En fin, muchisimas gracias por sus vibras tan positivas en este nuevo blog. Si tienen alguna sugerencia de looks sientanse libres de comentar. Tambien me gustaria leer su opinion mas seguido, es su feedback el que me motiva a postear mas seguido. Que tengan un lindo sabado.