June 1, 2011
Don't walk away in silence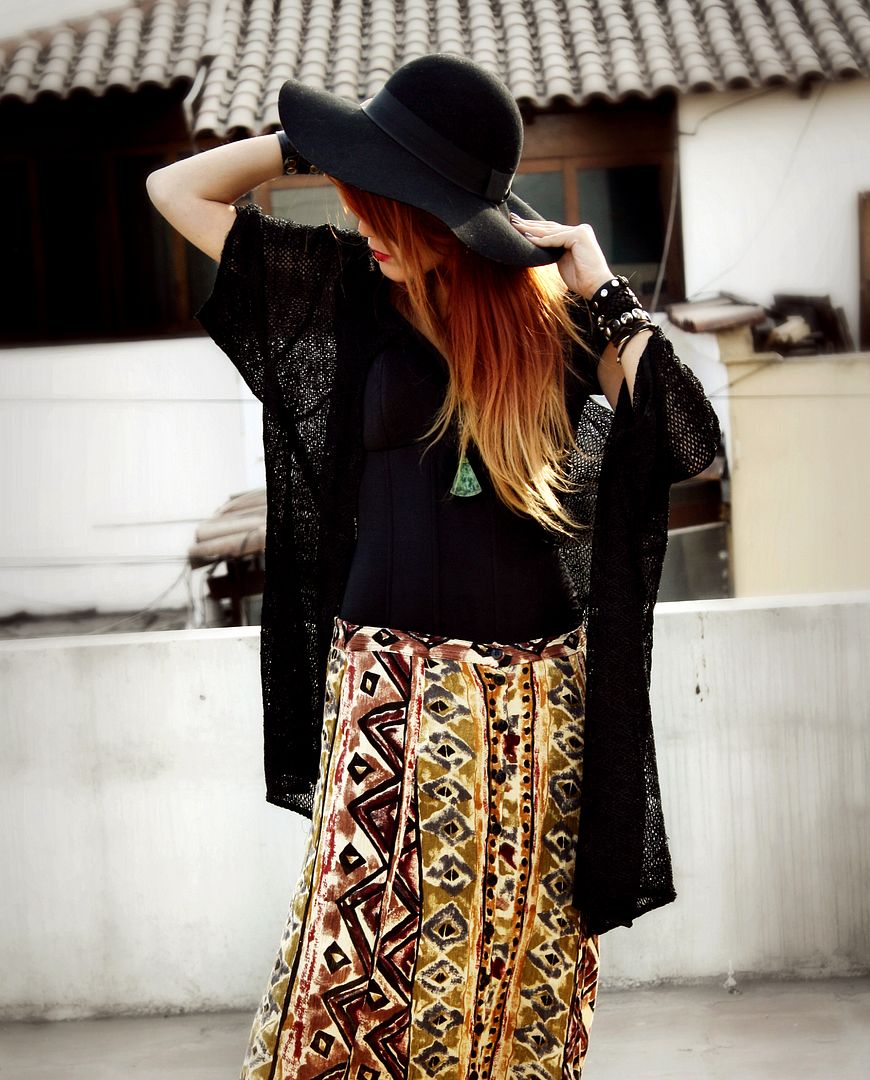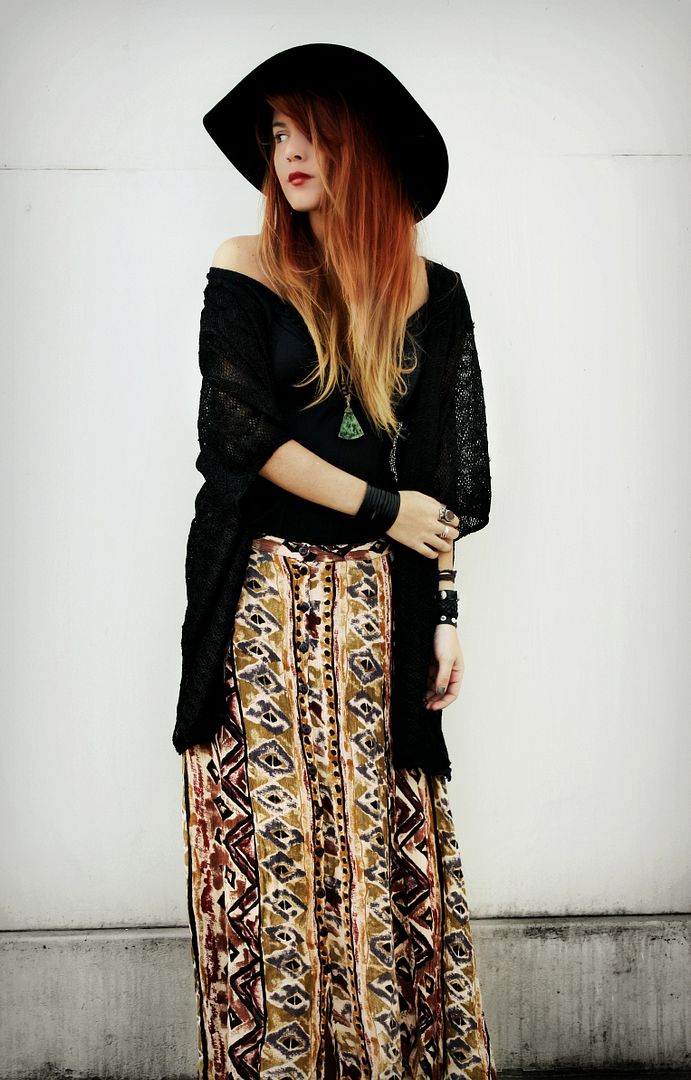 Just came back with my dad from the US embassy. Having slept only 4 hours, my eyes are sore as hell. I cant believe how much coffee I have in my blood. Well thats what it takes, at least we didnt have to wait too long. Of course this is not what I wore to the appointment, just a very casual outfit from the weekend. It wouldve been funny going like this though!
I was wearing a maxi skirt from a thrift store, and necklace from the same hippie guy (he is awesome everything you want him to do he can do it in matter of minutes).
Anyways, the weather here is getting colder. The worst part is that every time I go to my favorite blogs I see more summery outfits, its killing me.