July 12, 2010
Each crowded hour of every day
Just made a collage of all the streetstyle pictures I like the most.

Source: hoyfashion and the style scout.
Loving:
Old vintage shoes
Skinnies rolled up
Flowy dresses
Camel colour
Bohemian accessories
Leather
Red lips
Bright blue denim with dark colours
The picture below is from the cobrasnake. I needed to share it. That blouse , green eyes and orange hair look brilliant together.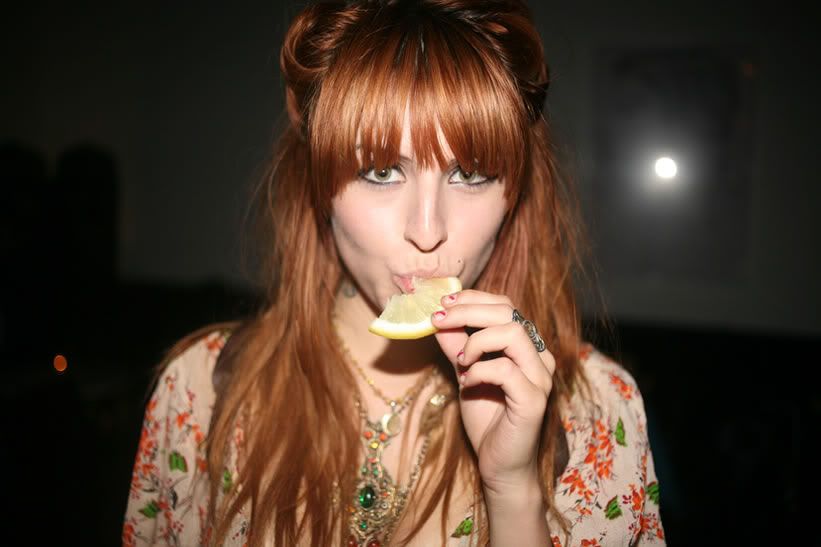 This weekend was really fun! I hanged out with some friends on friday and saturday night. I also made a tshirt out of a huge striped fabric I had. It was pretty easy but it took so bloody long.