July 11, 2011
Floral Kimono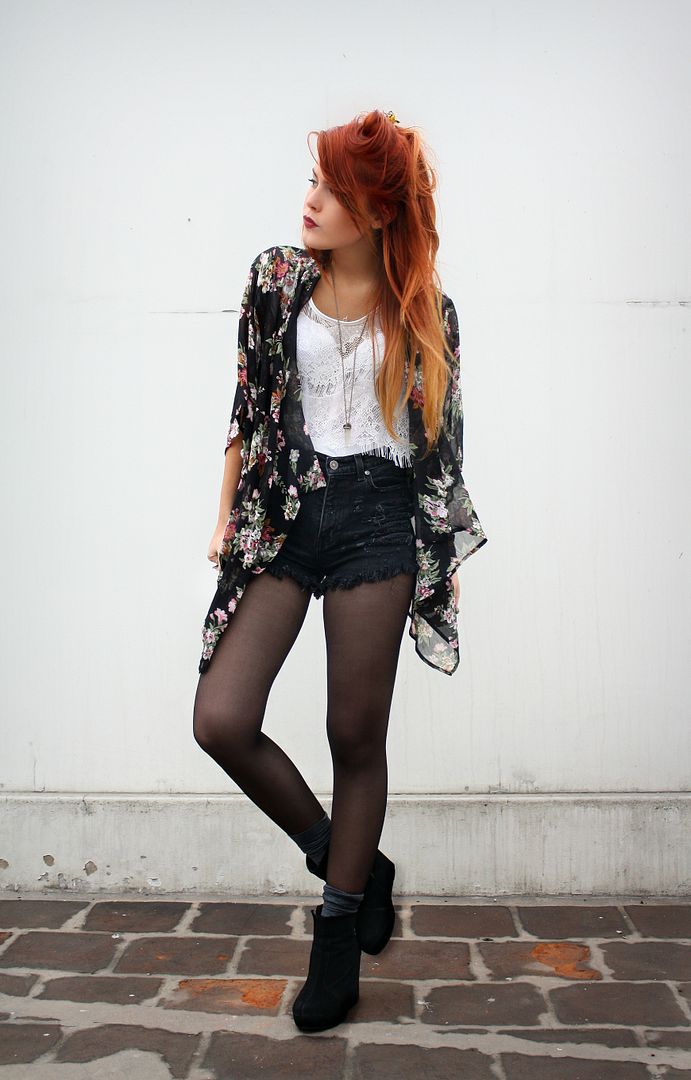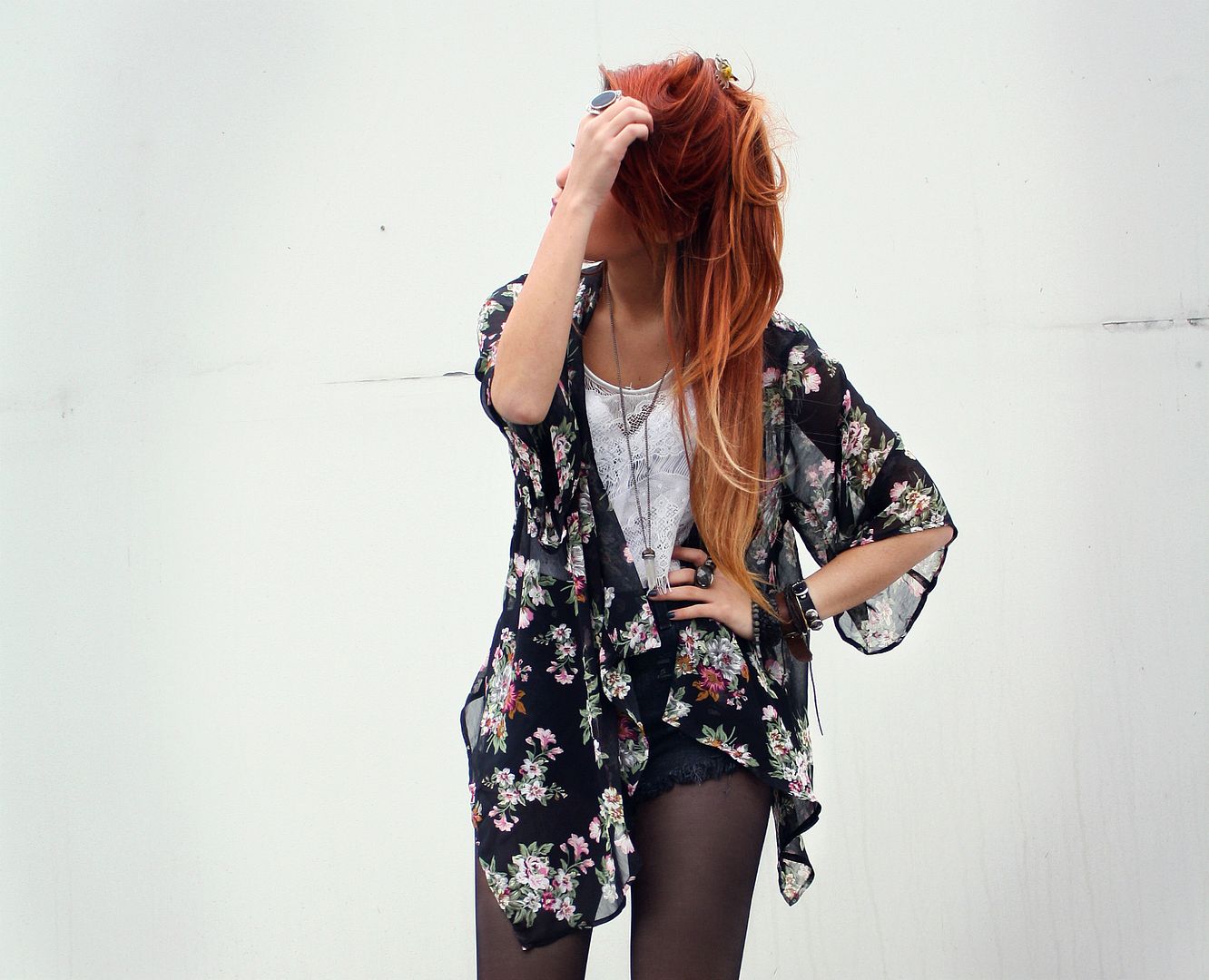 Hi all, how are you doing?
I'm having a tasty breakfast while analyzing the mist and horrid weather out there. I guess you are all jumping and rejoicing in happiness while im trying to wear some winter stuff with summer inspiration pictures. It would be a little better if the sky didn't look that grey, at least to keep the mood more buoyant…I really really hope to catch a little bit of summer on August in New York, that would be like heaven.
Above i was wearing this lovely kimono I got from Romwe a couple of days ago. Its the perfect piece for summer and not-so-cold winters. Omen Eye shorts as always, my bootie wedges, and a top from DAG, the brand on my last post. I was wearing a vintage white bustier underneath in case you are trying to figure out if the top is sort of transparent. Oh and no, im not wearing hair extensions, even though it seems like it!
I just got my date with the US embassy to get my Visa scheduled for next week. Gosh I am really nervous about all this. I will no longer live here in one month. One thing that's driving me nuts is thinking that I won't see my little dog who always lays next to my bed. Someone get me a Xanax please. I still cant stop thinking about everything and how this change will be massive. How to deal with it? Nobody knows.
Have a nice day lovely people. You have two more days to enter the giveaway, click here!