December 2, 2012
FLYGIRL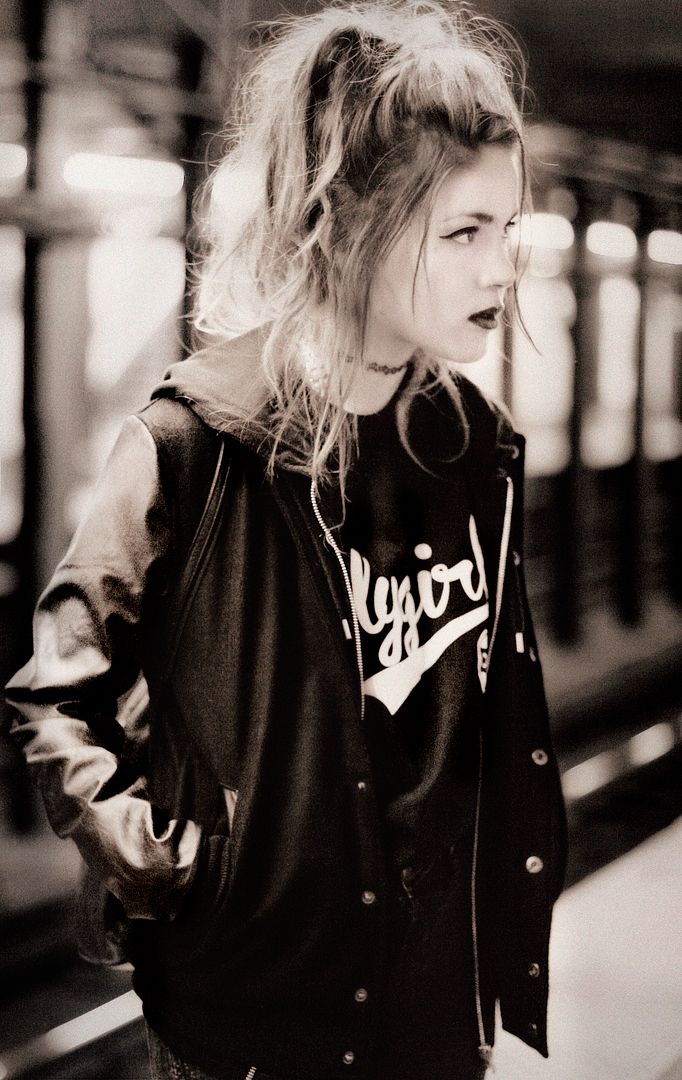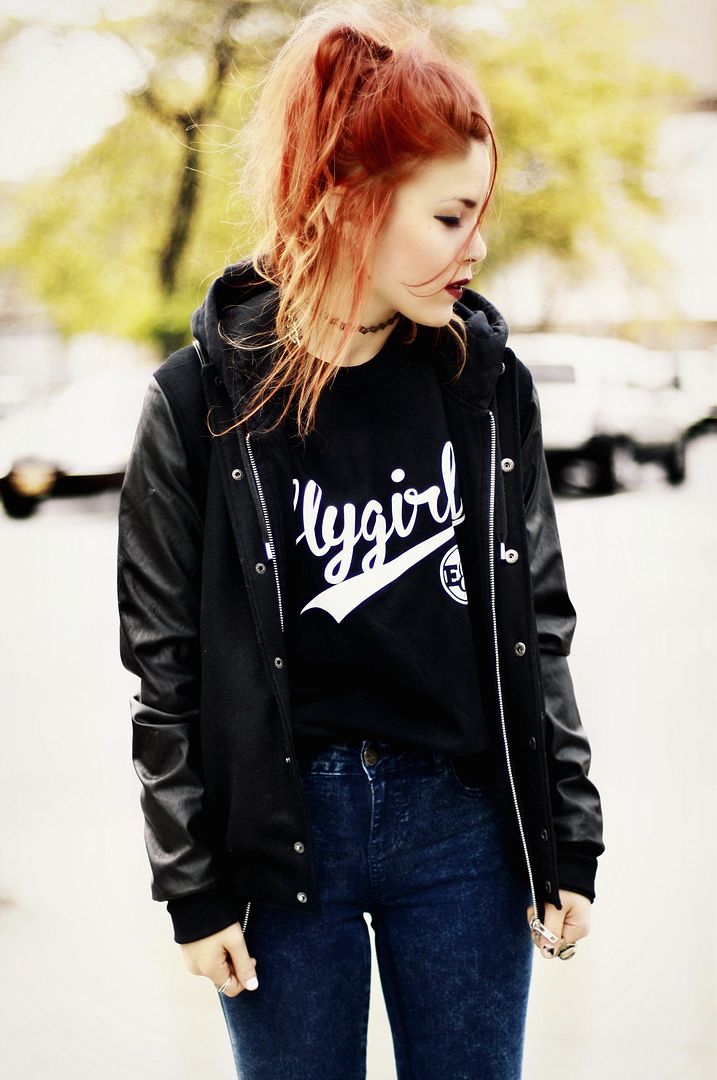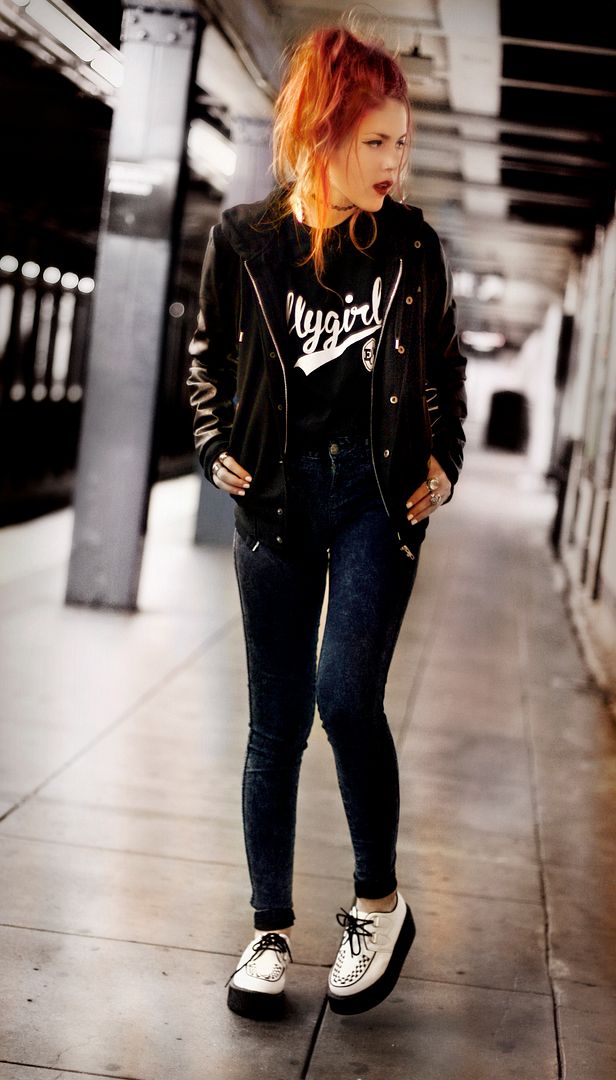 This is a casual one. I felt I wanted to wear jeans so I paired these super bright acid wash blue jeans from New Look with a t-shirt from Educate Elevate and a black leather sleeved jacket from She Inside.
I wanted to tone the blue of the pants down so I paired them with a lot of black. I wore a hoodie between the jacket and tee because it was freezing. I always add a hoodie, a leather jacket and a hoodie has to be one of my favorite combos. I wanted to take more pictures than the typical "street" pictures I usually post so I took a couple before getting into a subway. Let me know what do you think 🙂
Anyways, one of the million things Ive been doing lately was styling in a photoshoot here in New York with photographer Christrini for Downtown Magazine NYC, a cool lifestyle magazine from Lower Manhattan. I am truly honoured because they even posted an article about me when they launched the photos I styled for. Check the complete editorial here. You will see a lot of my clothes in the pictures. Hope you enjoy!
ps: i will announce winner of She Inside Giveaway tomorrow!
~
Este es un look bien casual por que me provoco usar jeans ese dia. Asi que combine estos acid wash jeans azules de New Look con una camiseta de Educate Elevate y una casaca de She Inside. Queria bajarle el tono tan fuerte del azul asi que me puse dos partes de arriba negras. Como hacia mucho frio meti un hoodie entre la chaqueta y el t-shirt. Siempre hago eso! Sirve bastante para abrigar y el hoodie tambien le da un toque mas deportivo al look que queda bien. Quise tomar mas fotos aparte de las tipicas en las calles asi que tambien pueden ver un par de fotos que mi chico tomo antes de tomar el subway.
En fin, una de las miles de cosas que he hecho ultimamente fue styling para una editorial de fotos aca en Nueva York con el fotografo Christrini para Downtown Magazine NYC, una revista de Manhattan. Estoy muy agradecida por que incluso han posteado un articulo sobre mi en su website cuando lanzaron la editorial. Pueden ver todas las fotos aca!
Van a reconocer varias prendas mias 🙂
pd: voy a anunciar al ganador del giveaway de She Inside mañana!