October 20, 2012
Gates Of Eden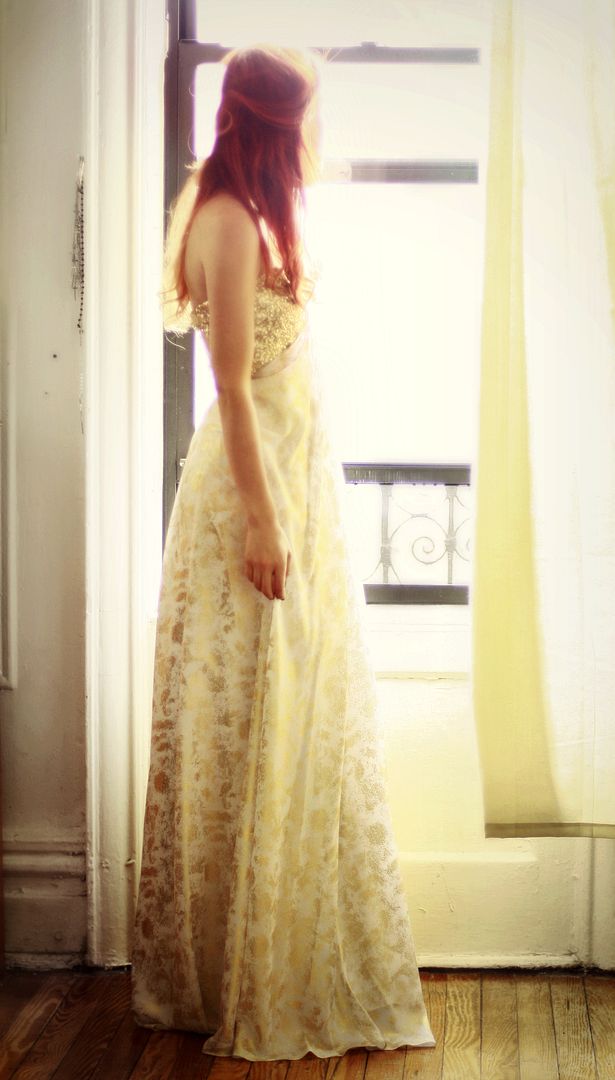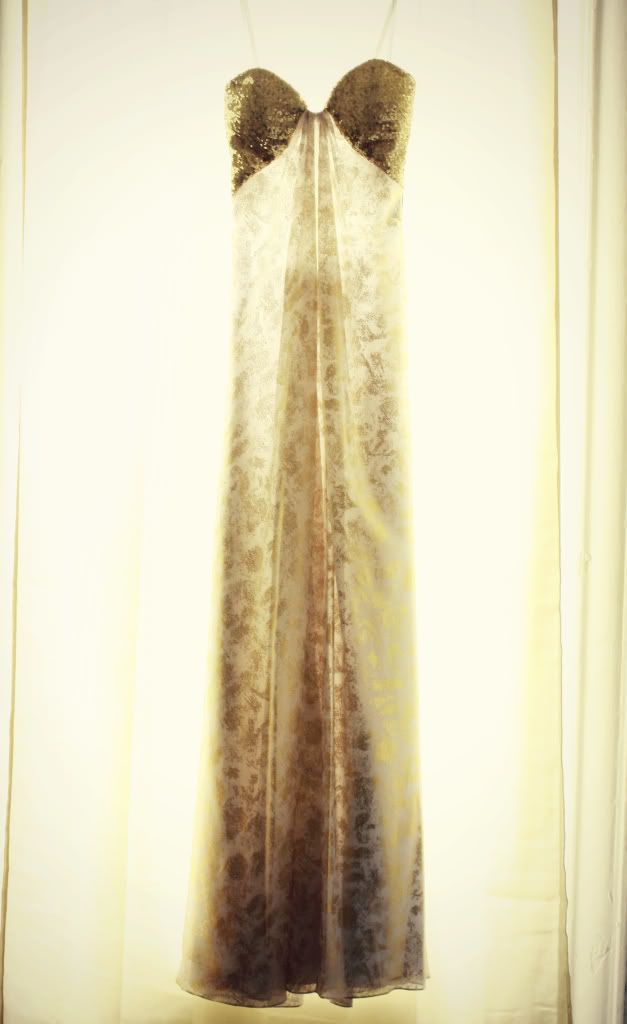 La Femme Dress- Dress Empire.
Yes, I am wearing an evening gown, and no, it's not black. I always get asked what would I wear to prom or to a very elegant event. Well, this is exactly the dress I would wear.  I got it from Dress Empire a store based on NYC that sells really cute gowns. I love black dresses to death, but theres nothing more magic than a white dress with golden accents (or silver accents). I think it looks like  a dress taken out of a fantasy book like Narnia. Anywayss, I'm so tired right now. I still have to study a lot and do some research papers but I think ive handled all the stuff that piled up very well. I just want to be over midterms though, I feel I havent had time to rest since three weeks ago. I will take more outfit pictures as soon as Im over this. I was wondering if you have any suggestions or what you'd like to see. Also, I noticed you come to see but never say anything! tell me what you think about my posts, I really like to read your comments Hope you have a lovely weekend.
. ~
Si, uso un vestido largo de noche y no, no es negro. Siempre me preguntan que me pondria para un evento elegante o una prom.. pues este es exactamente el vestido que escogeria. Es de Dress Empire, una tienda basada en NY que vende vestidos elegantes de todo tipo, largos, cortos, no tan elegantes, etc. Siempre uso negro, pero creo que un vestido blanco con acentos dorados (o plateados) es mucho mas original y llama mas la atencion. Me encanta, parece sacado de Narnia.En fin, estoy tan cansada.. todavia me falta estudiar muchisimo y hacer unos trabajos pero creo que estoy manejando bien todo lo que se me ha acumulado por esos dias que vino mi familia. Ya quiero terminar parciales para poder descansar! Voy a tomar fotos de outfits en cuanto acabe con todo esto.. mas bien, si tienen alguna sugerencia para un post distinto diganmelas! asi como este post que lo hice por que ya eran demasiadas las veces que me preguntaban que vestido de prom usaria.Tambien he notado que muchos visitan el blog. lectores de siempre y lectores nuevos pero no se si les esta gustando lo que ven. Me gustaria leer su opinion!espero que tengan un lindooo fin de semana.