June 14, 2012
Geneva.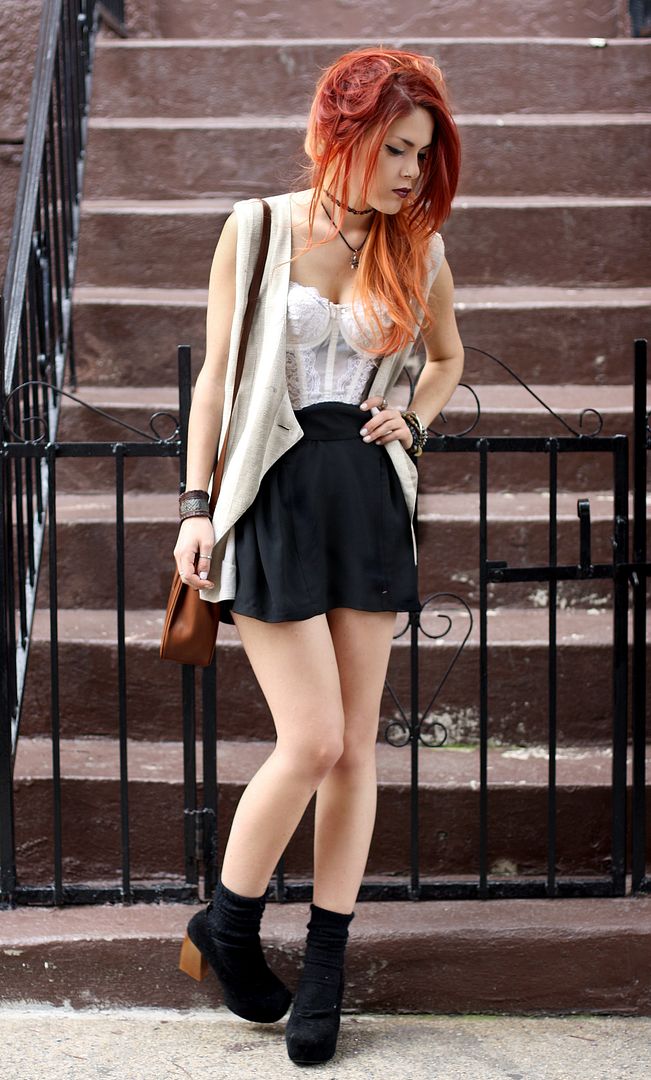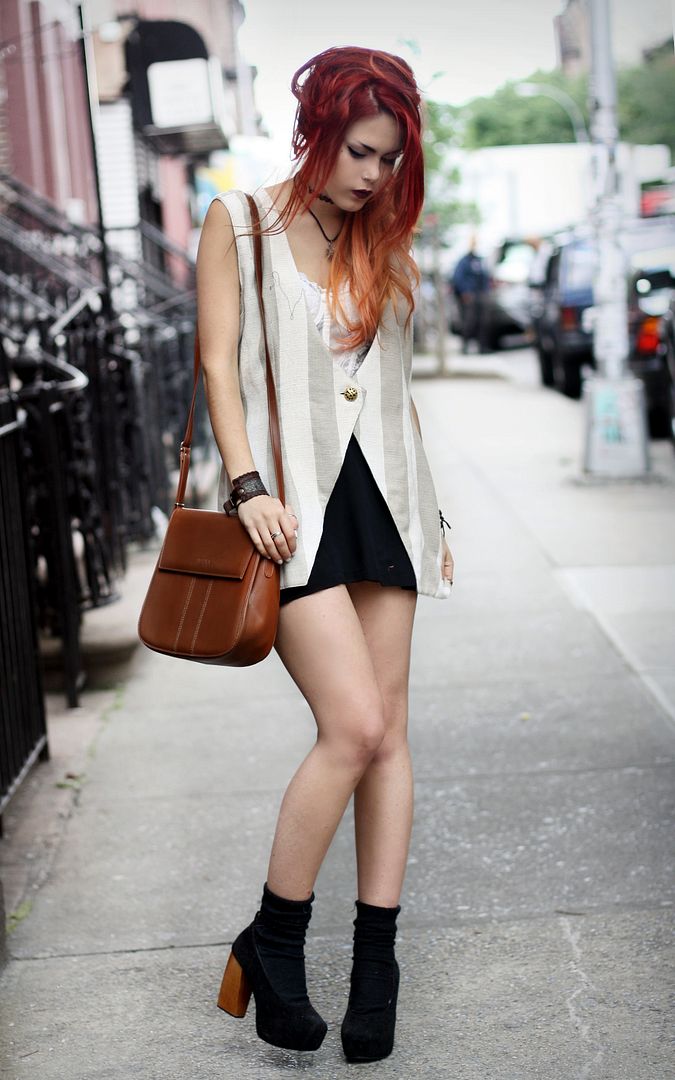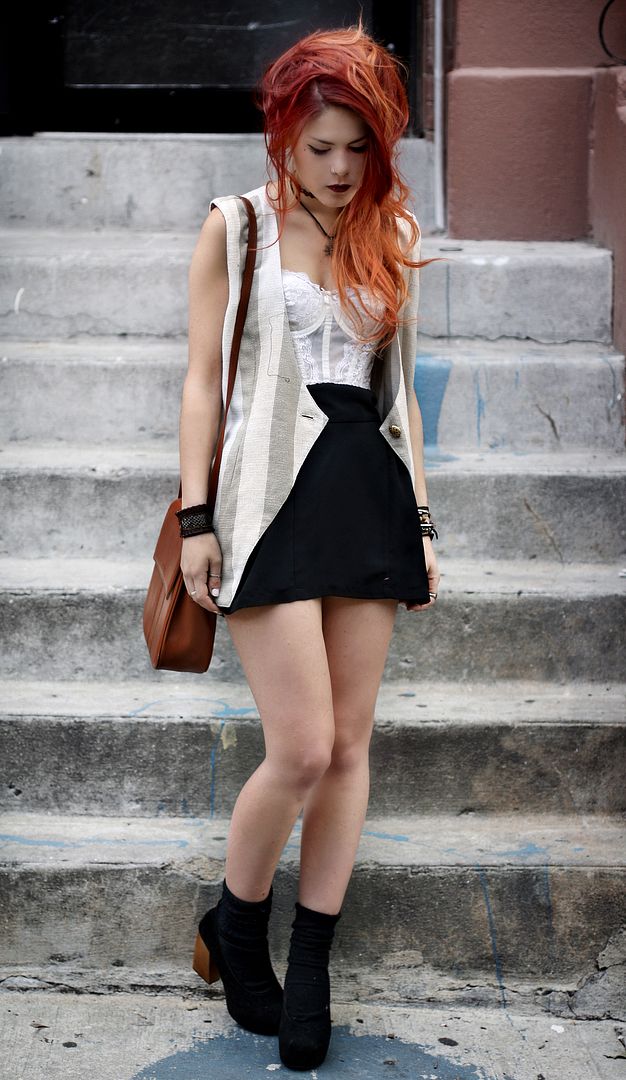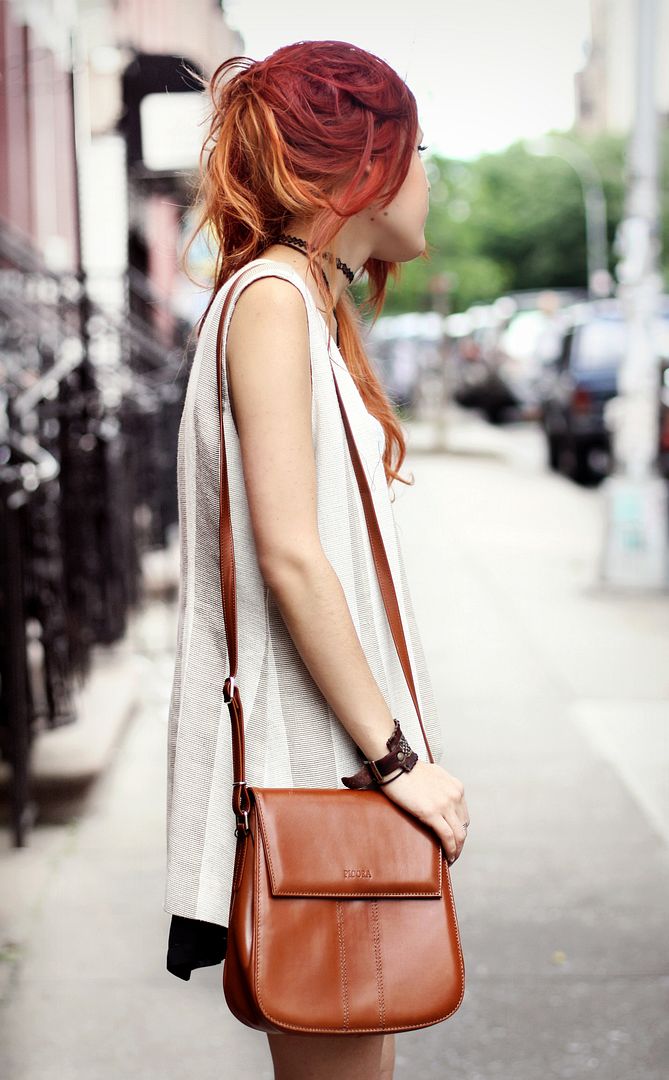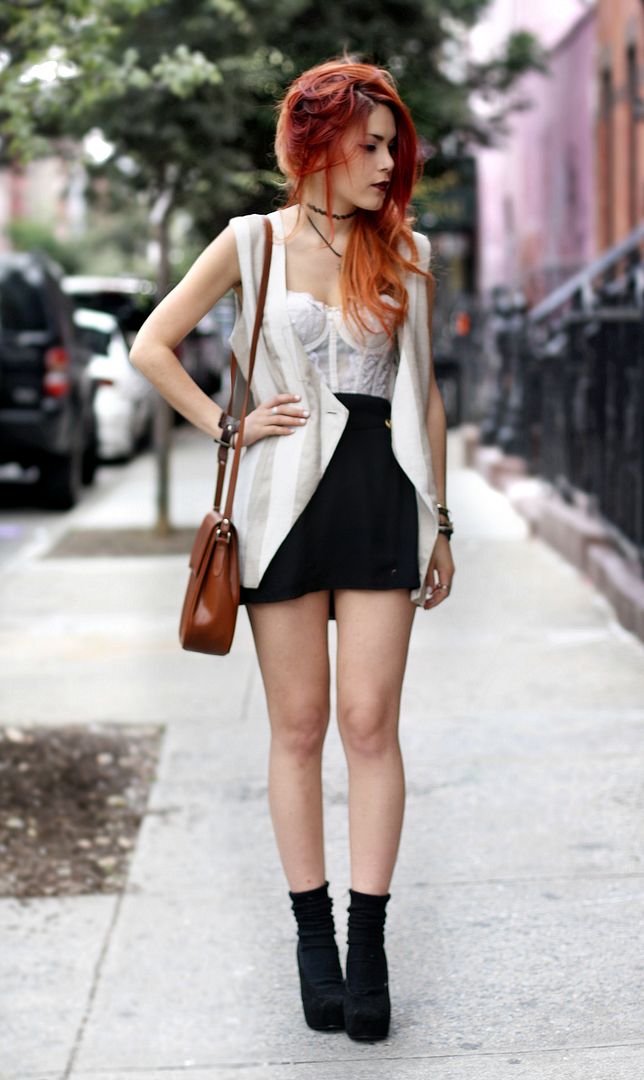 Bag- Late Manta
Vest- Second hand
Corset- Second hand
Shoes- Vj – Style
I have no idea what I did to my hair, I just pulled it up with bobby pins but it kind of fall apart and this was the result. Im not sure how to describe this look, I feel it has a gothic vibe because of the dark lips , the lace and the choker necklace but at the same time the bag and vest added a sweet touch.
I have done so many things.. These three days Ive been here in Peru somehow feel like weeks . The weather is not as cold as I expected so Ive been wearing tights and short sleeved blouses. I want to show you some outfits so Im going to ask my cousin to take some pictures.
Anyways, the title of this post is a song by Russian Circles. Man I love their music so much. Ive also been kind of obsessed with Bats for Lashes ("Trophy, "Glass" and "Peace of Mind"), Soap&Skin (Thanatos) and Earth's last two albums.
*
No tengo idea que hice con mi pelo para que este asi, solo lo recogi con ganchitos pero el peinado se cayo y este fue el resultado. No sabria como describir este look, pero creo que tiene una onda un poco gotica por el color de los labios , los collares y el encaje. La cartera y el chaleco le dieron un toque mas dulce, quizas?
He hecho demasiadas cosas en estos tres dias desde que llegue a Lima que siento que han pasado semanas! El clima no esta tan malo asi que he estado usando panties y blusas manga corta. Quiero mostrarles distintos looks asi que tomare fotos en cuanto pueda!
En fin , el titulo de este post es de una cancion de Russian Circles. Amo su musica, tambien he estado escuchando Bat for Lashes (Trophy, Glass y Peace of mind mas que nada), Soap&Skin y los ultimos albums de Earth. He recibido varias preguntas sobre la musica que escucho asi que eso es lo que mas he escuchado ultimamente.