January 13, 2013
Glittering Steel.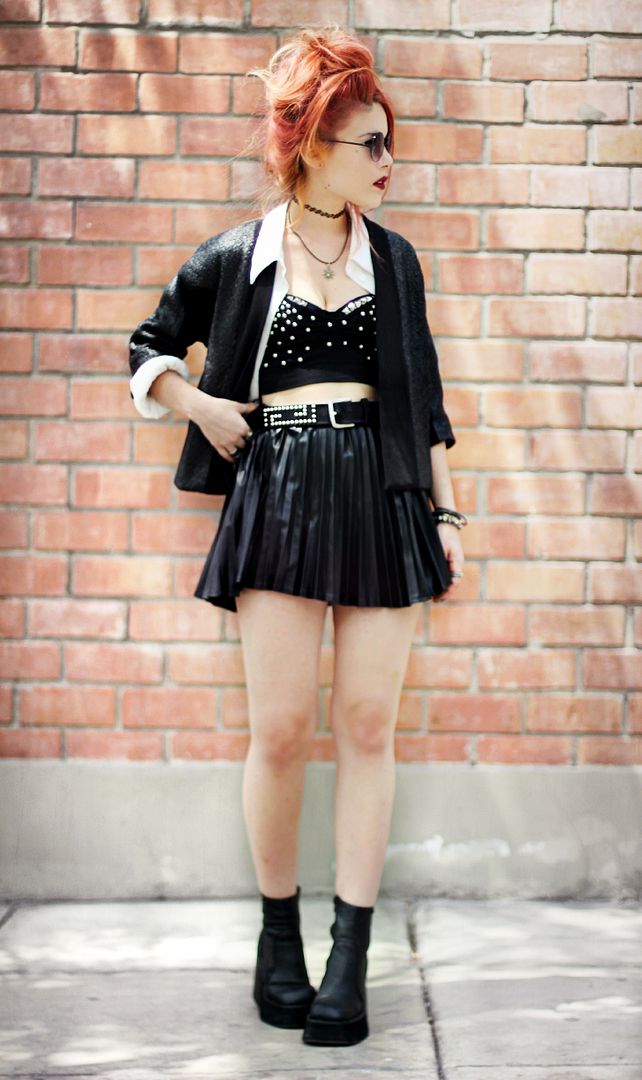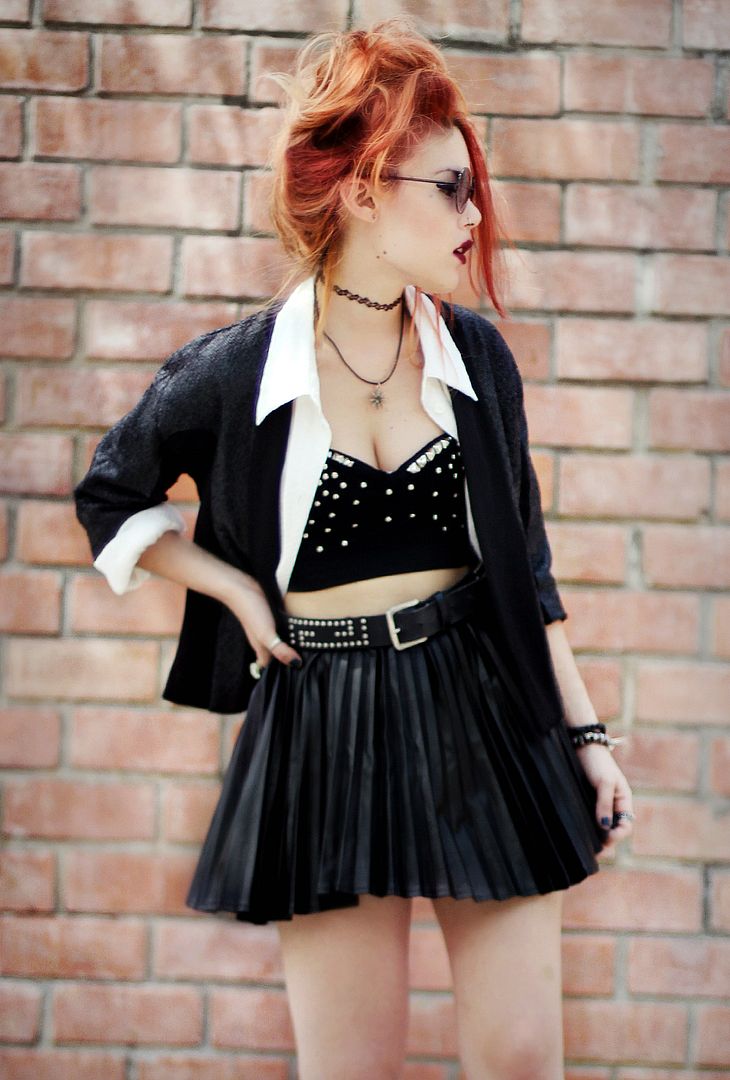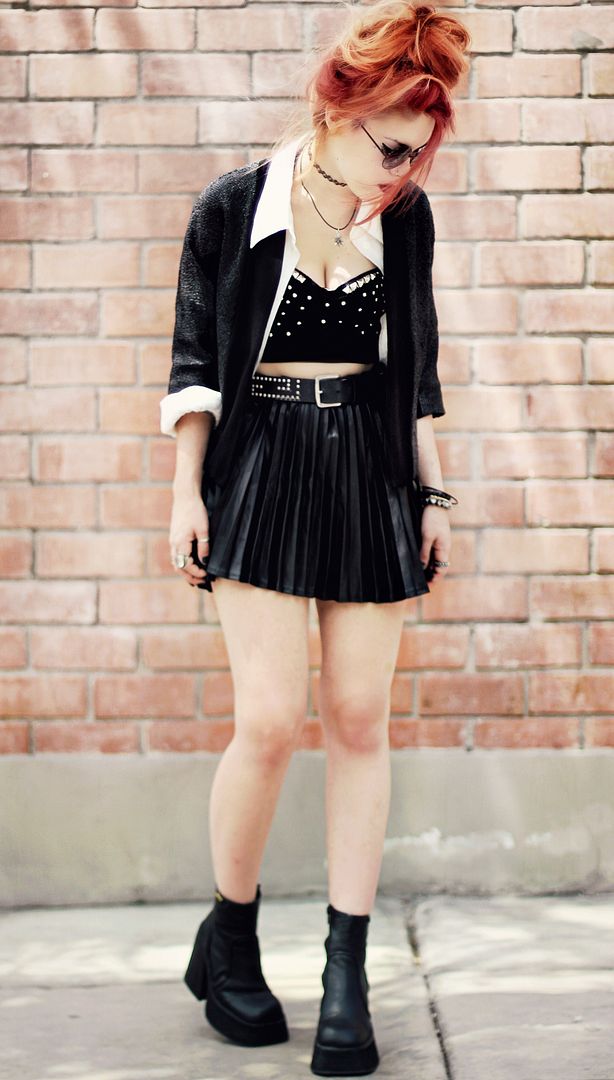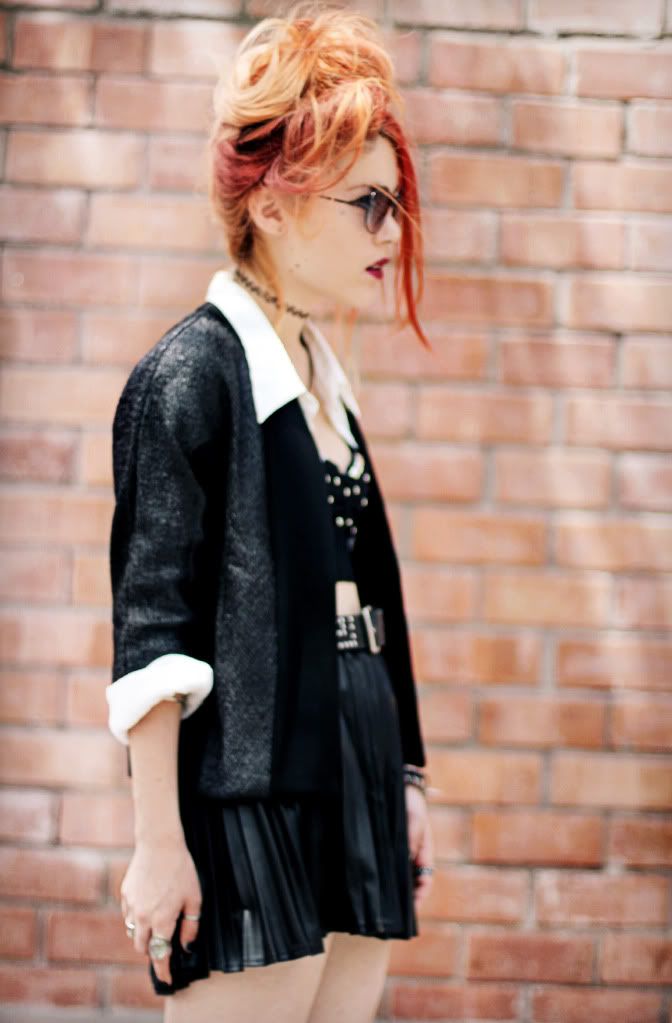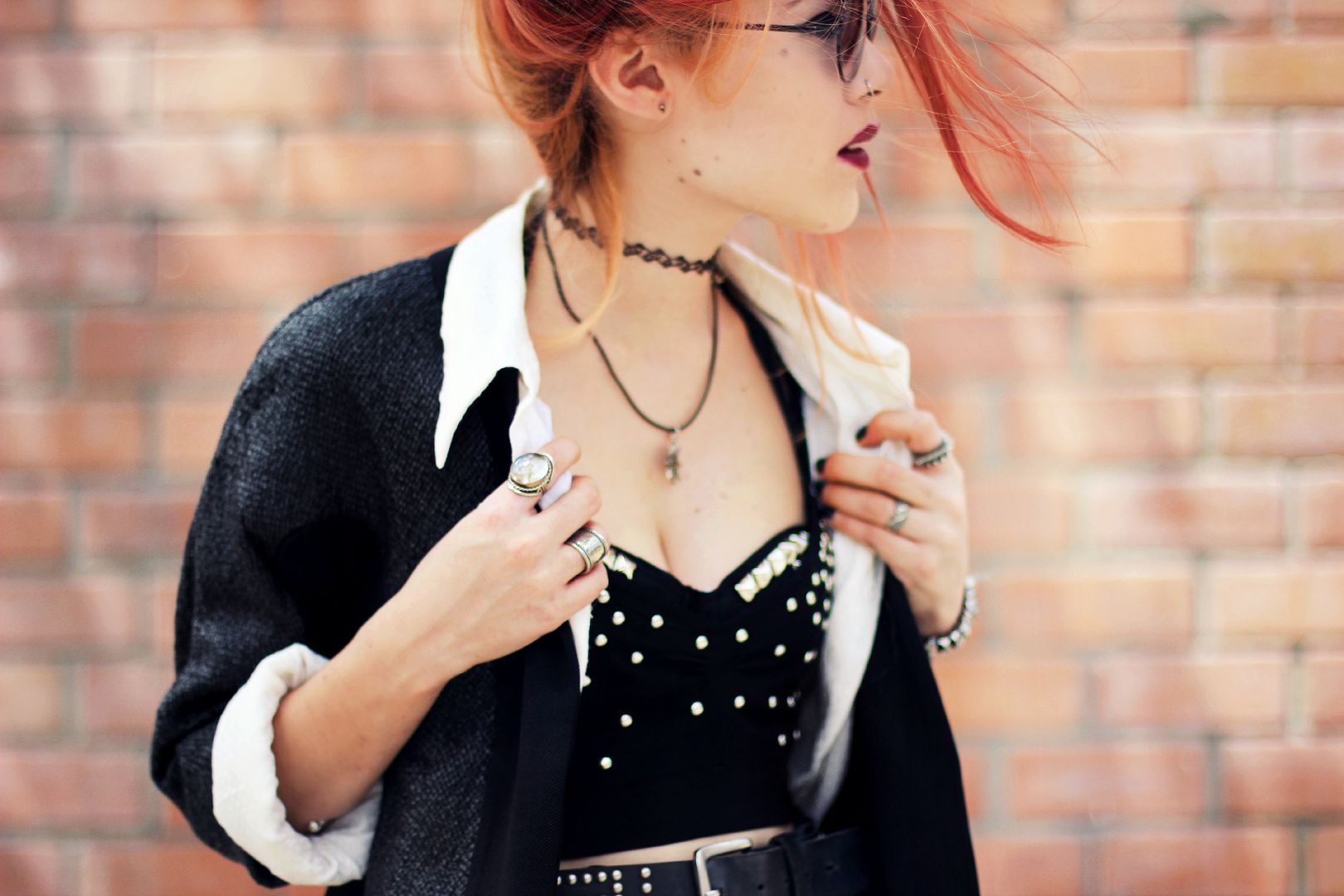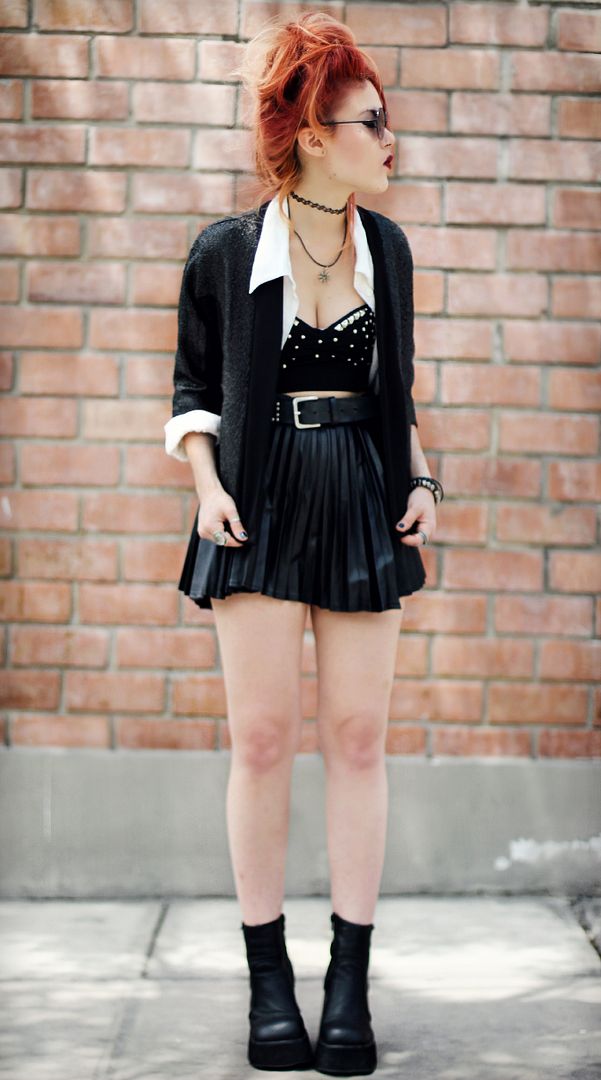 Jacket– Sugarlips Apparel
Skirt- Choies
Shoes- Secondhand
Sunnies- 80s Purple
Second look for the Sugarlips Apparel collab. This time I picked this glittery box shaped jacket. I really liked it because its not the typical blazer and the shiny textured fabric adds more depth to the outfit. I had to wear it with my favorite leather skirt from Choies and a vintage white blouse. By the way you can check out my picks here, to see other items I really like from them.
I'm relaxing right now at home and planning the following week because its my last one in Peru. Ill be back in the city really soon and cant wait to see some friends over there and also feel the cold air in the city. I just hope I can take all my clothes with me because I've been getting a lot of thrifted items.
Hope you have a lovely sunday! keep tuned to check out the last look with Sugarlips Apparel! Thankyou for your lovely comments I love to read your thoughts!
~
Segundo look para la colaboracion con Sugar Lips! Esta ves escogi esta chaqueta cuadrada con textura como brillosa. Parece que fuese una textura como de serpiente y queda super elegante. Tenia que combinarla con mi falda favorita de cuero de Choies y una blusa vintage. Me parece un look un poco mas elegante pero completamente usable. Tambien quiero usarlo con un t-shirt de banda y unos jeans. Por si acaso pueden chequear mis prendas favoritas de Sugar Lips Apparel aca!
Ahorita estoy descansando en mi casa y planeando la proxima semana ya que es la ultima que estare aca. Regreso a NY muy pronto y muero por ver a algunos amigos y salir a caminar por alla! Lo unico que me preocupa es como llevarme todo alla por que he conseguido muchisimas cosas de segunda.
Espero que tengan un lindo domingo, esten atentos para ver el tercer look con Sugar Lips. Gracias por sus comentarios!