December 3, 2011
Have you ever been experienced?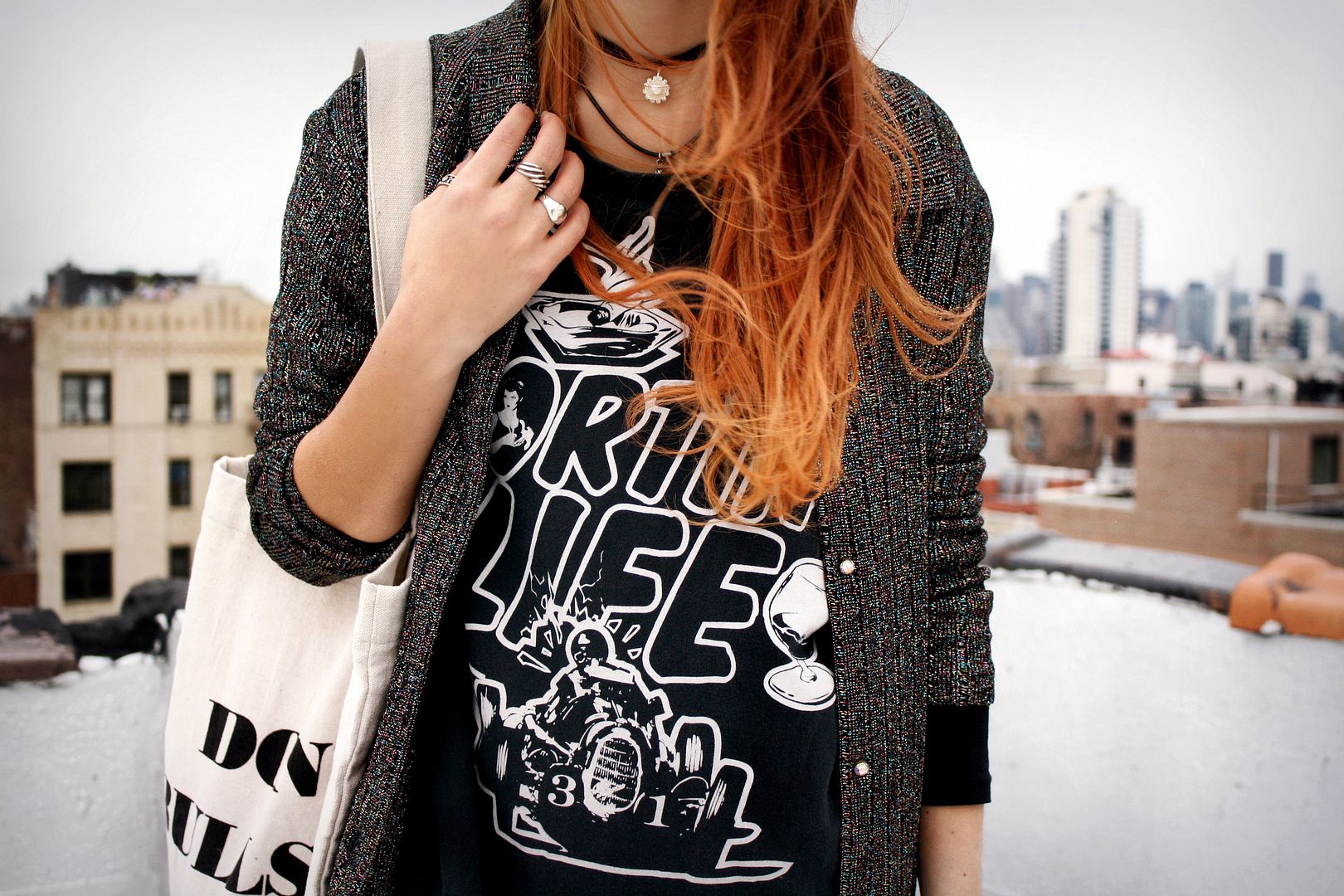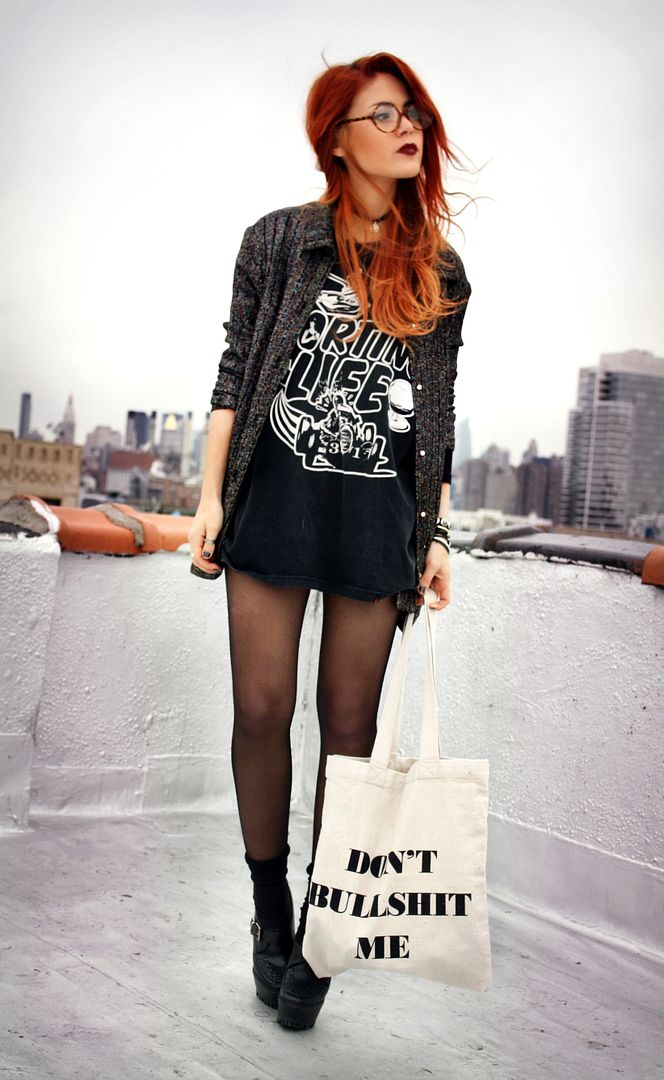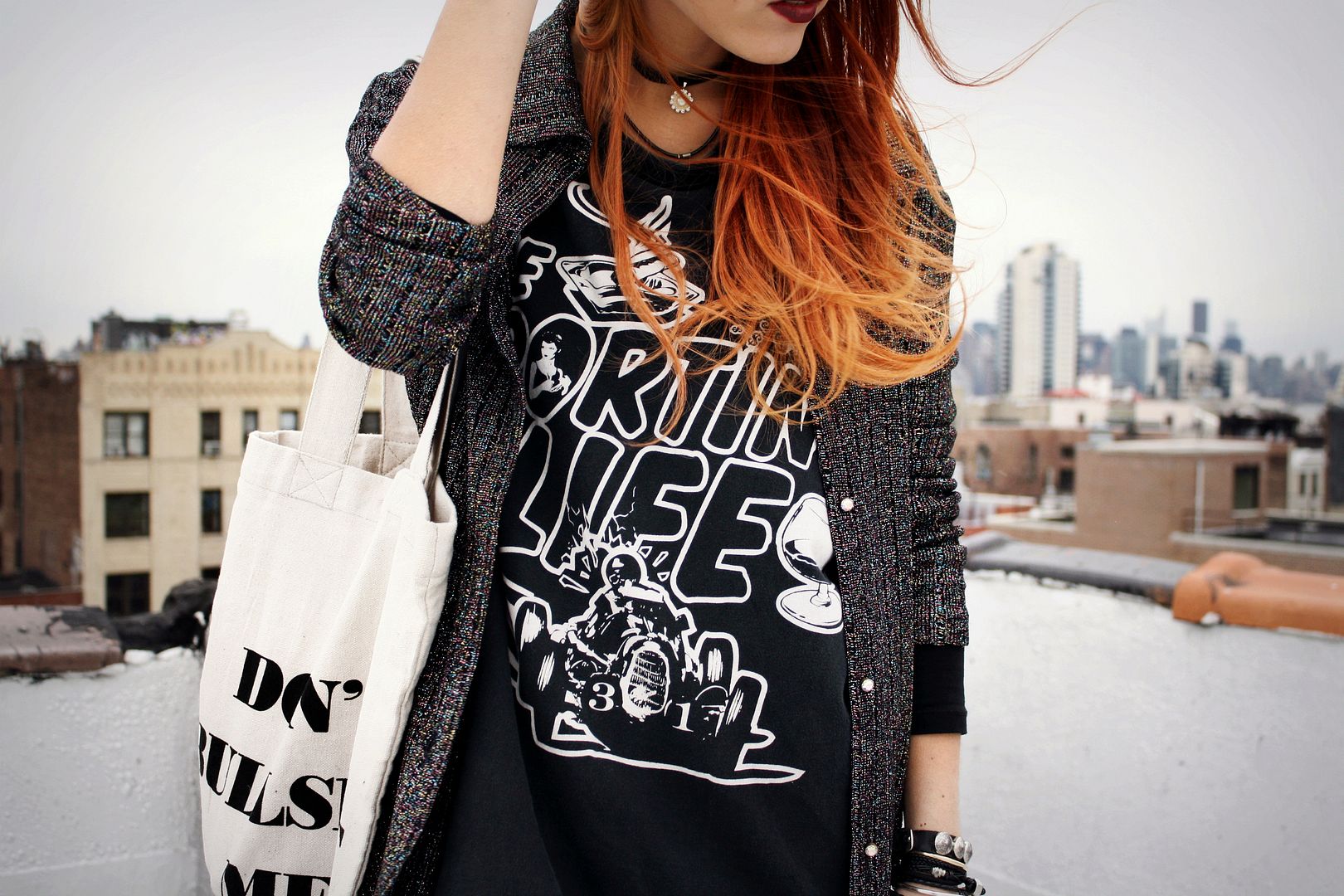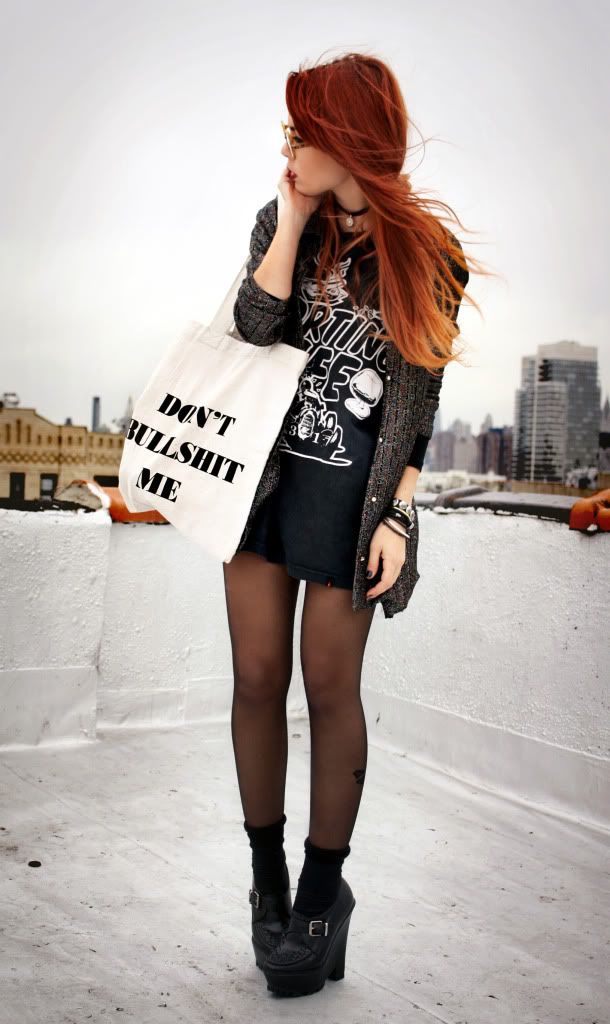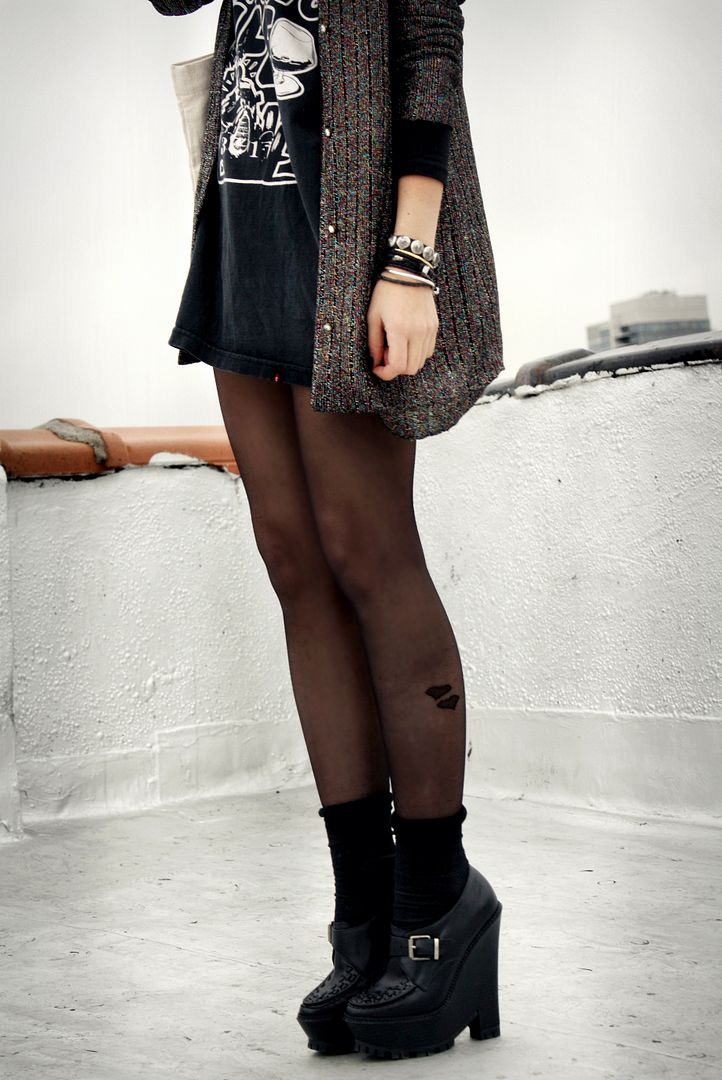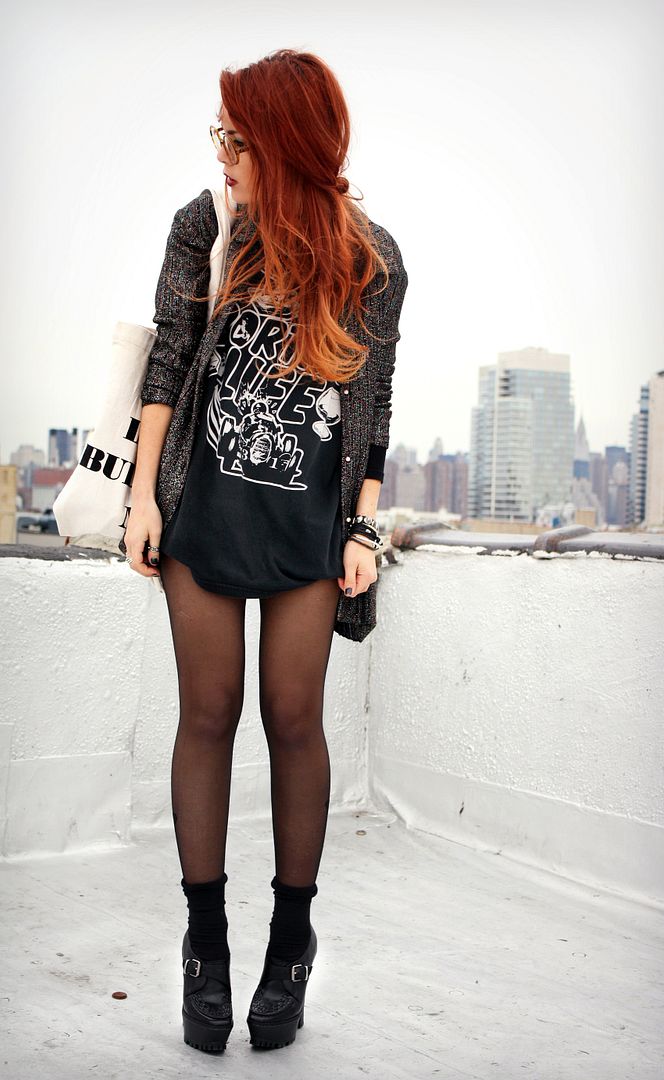 Glittery blouse- Second handtights- RomweBag- SouveShoes- Jessica BuurmanTee- Second handGlasses- Proopticals
AHH I am so tired right now. Its Saturday.. I know. One is supposed to be full of life and joy and happiness during the weekend but thinking about the amount of things I have to do for school before leaving to Peru is driving me crazy and the jet lag is still around.. I wake up in the middle of the night! my boyfriend thinks im nuts.These pictures are from a couple of days ago! I threw this on and realized that the glittery blouse and the tee were meant to be together. My cool uncle (more like a cousin) wanted to steal it from me! I found it on the men section of a thrift store. Every time I go into a thrift shop i just walk towards that section, there is always a hidden treasure between those ragged t-shirts. Since it looked kind of sloppy (intentionally) I threw on some heels.I hope you like. Now Im off for an avocado turkey wrap. have a nice weekend!