October 20, 2011
Its caption was a star.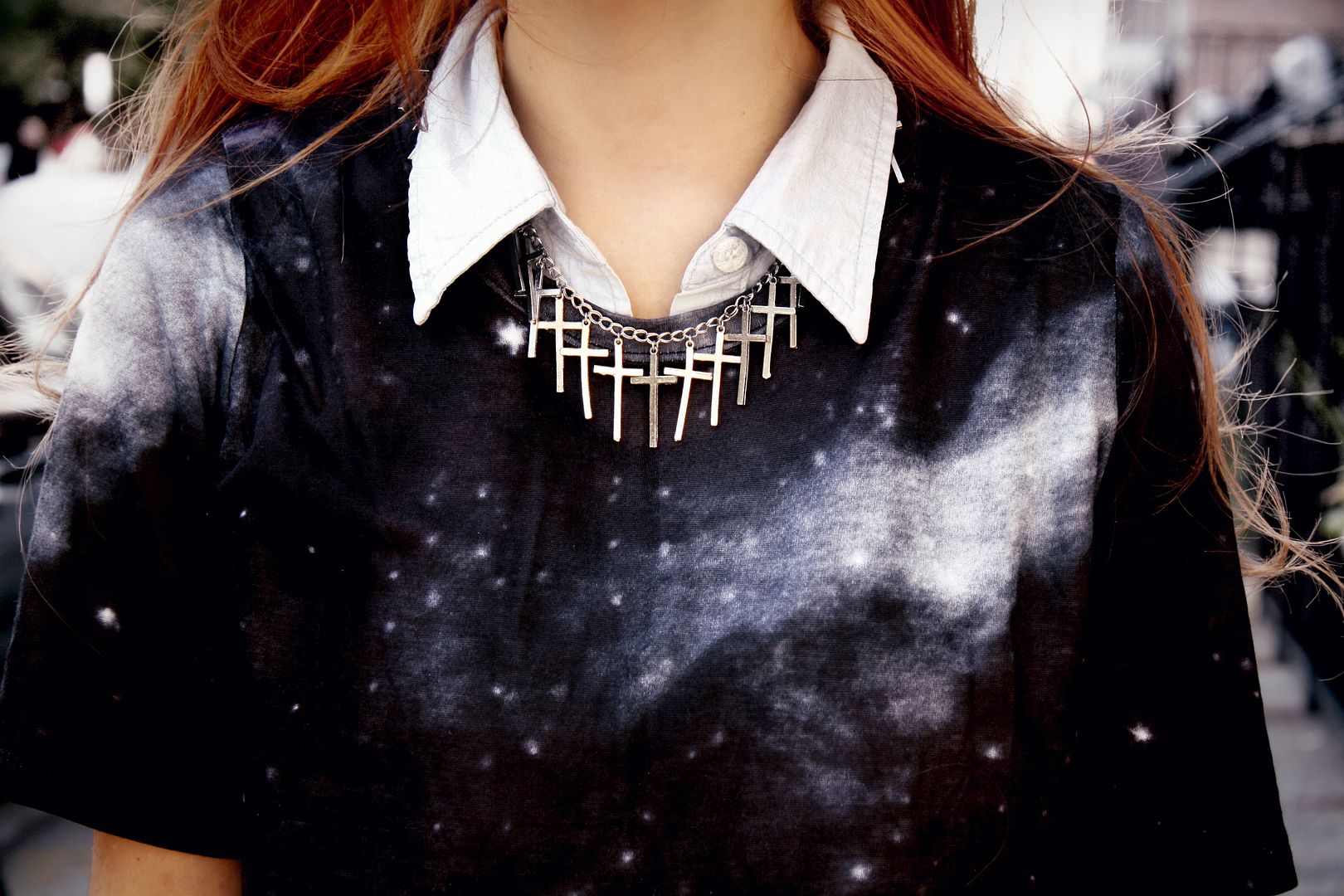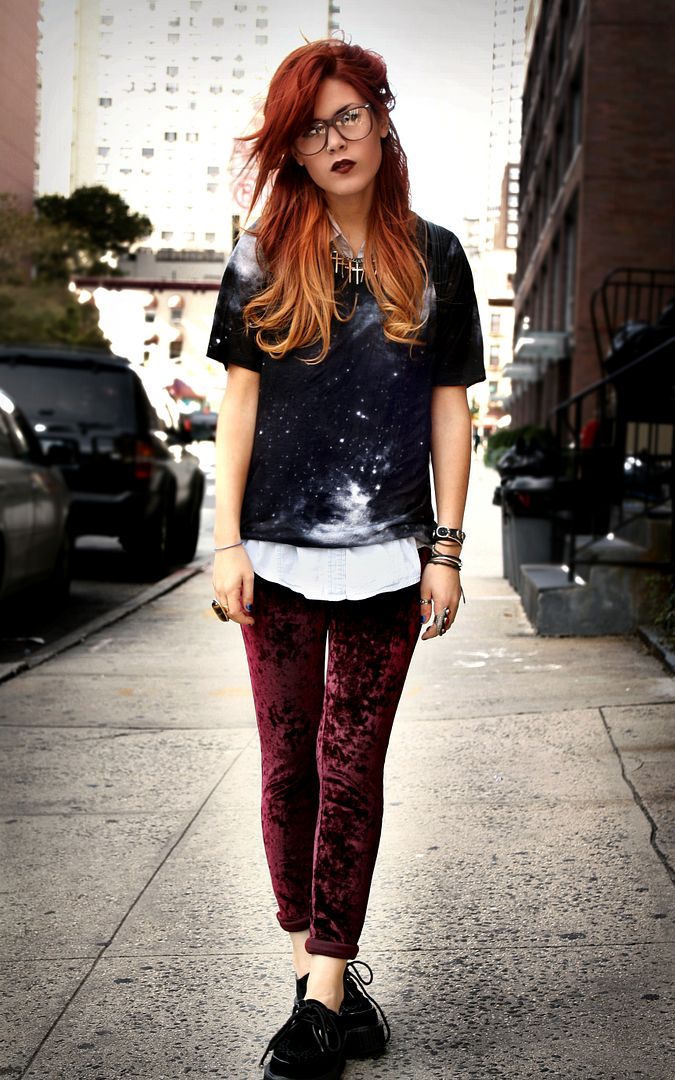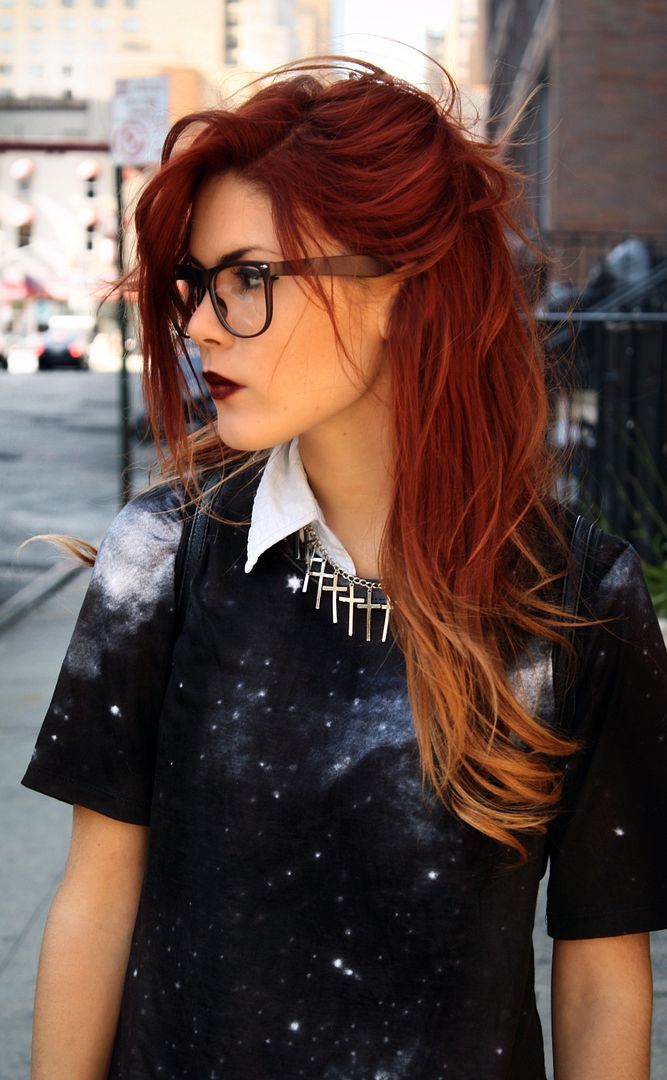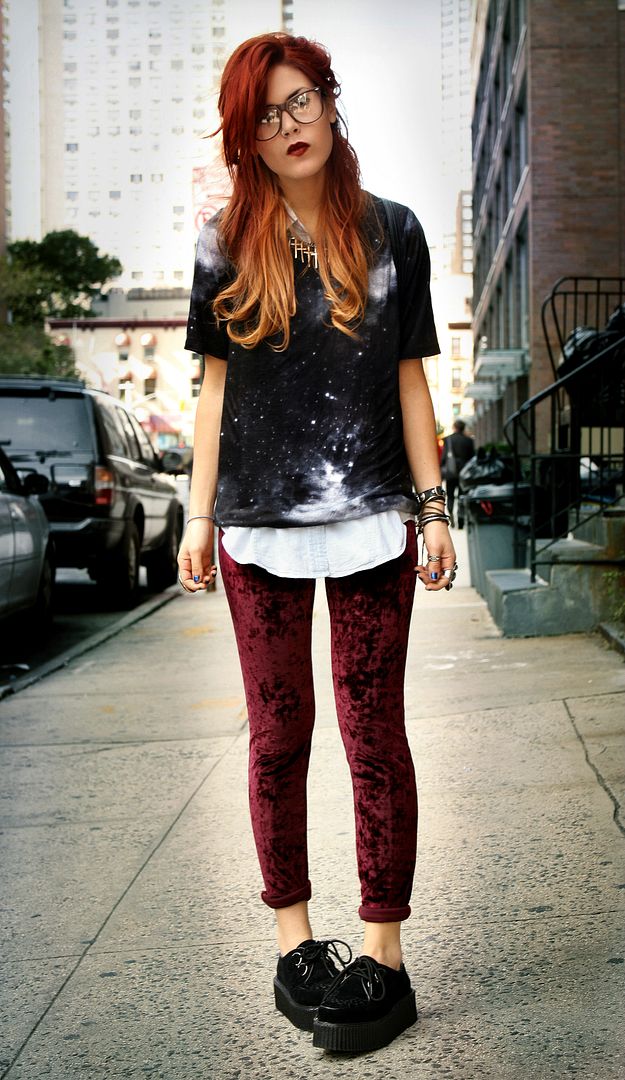 Wearing: Vintage denim blouse, Market HQ velvet leggings, Romwe creepers, This is Transition necklace, Motedronningen tee, and Prooptical glasses.
I wore this last sunday when I went for lunch with my boyfriend. The leggings are perfect because they are comfortable yet look dressy. Ive been wanting a pair of velvet leggings for months and found the perfect pair at Market HQ. Also, Im not used to wear glasses when I go out, I usually put on my contact lenses but I like these ones from Proopticals. It feels good not having plastics inside your eyes. So.. today is the day i dont have classes and its funny that Im in New York and have no clue about what to do. I might go to some wiccan stores or maybe just go to see people walking on the Upper East side, haha I kid. Actually the other day I was with my boyfriend walking through 5th Avenue around the MET and man I was a little bit intrigued by all the fancy (well known) boutiques. I thought, Id rather have $100 dollars on vintage garments than spending one million on these expensive stuff. I understand the whole fashion thing, actually im a fashion student right? but Im definitely not sure about the unattainable prices.

Anyways, i hope you are all entering the This Is Transition Giveaway!! I personally love the brand and thought you would love the contest.