April 12, 2011
Johnny Cash Tee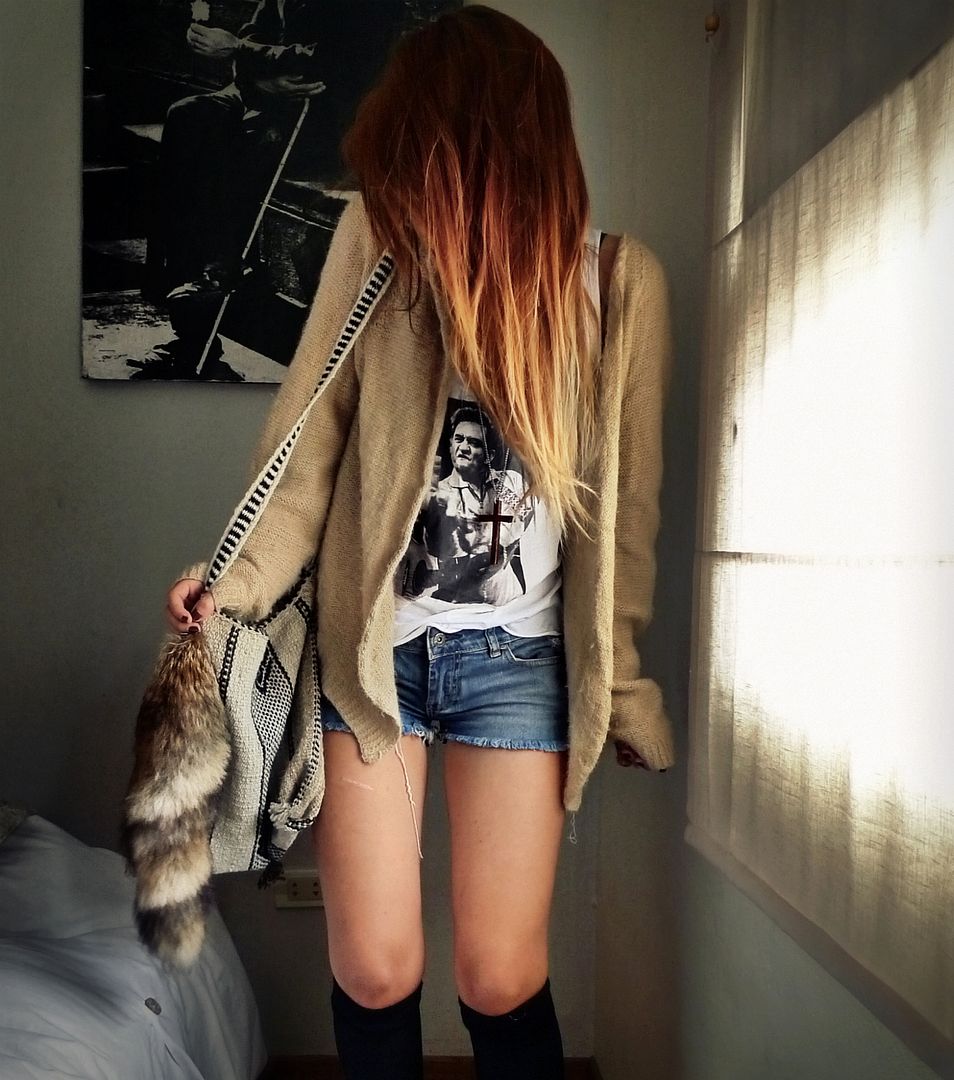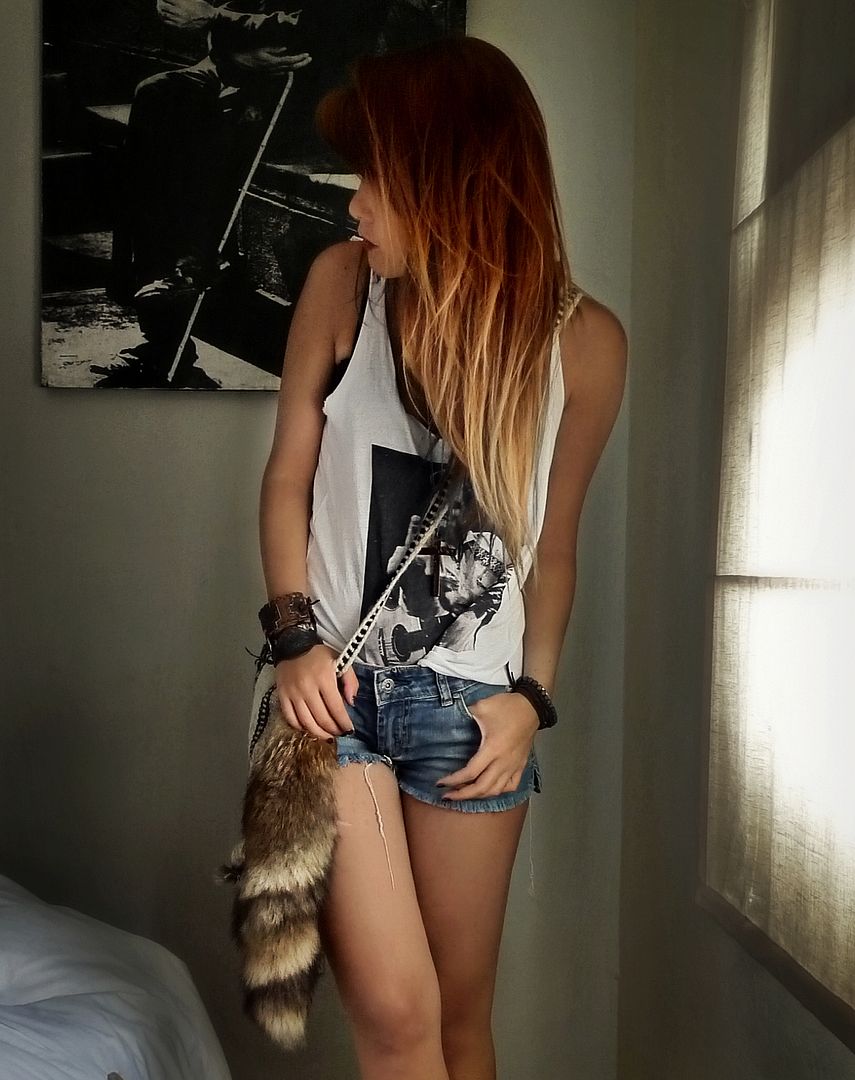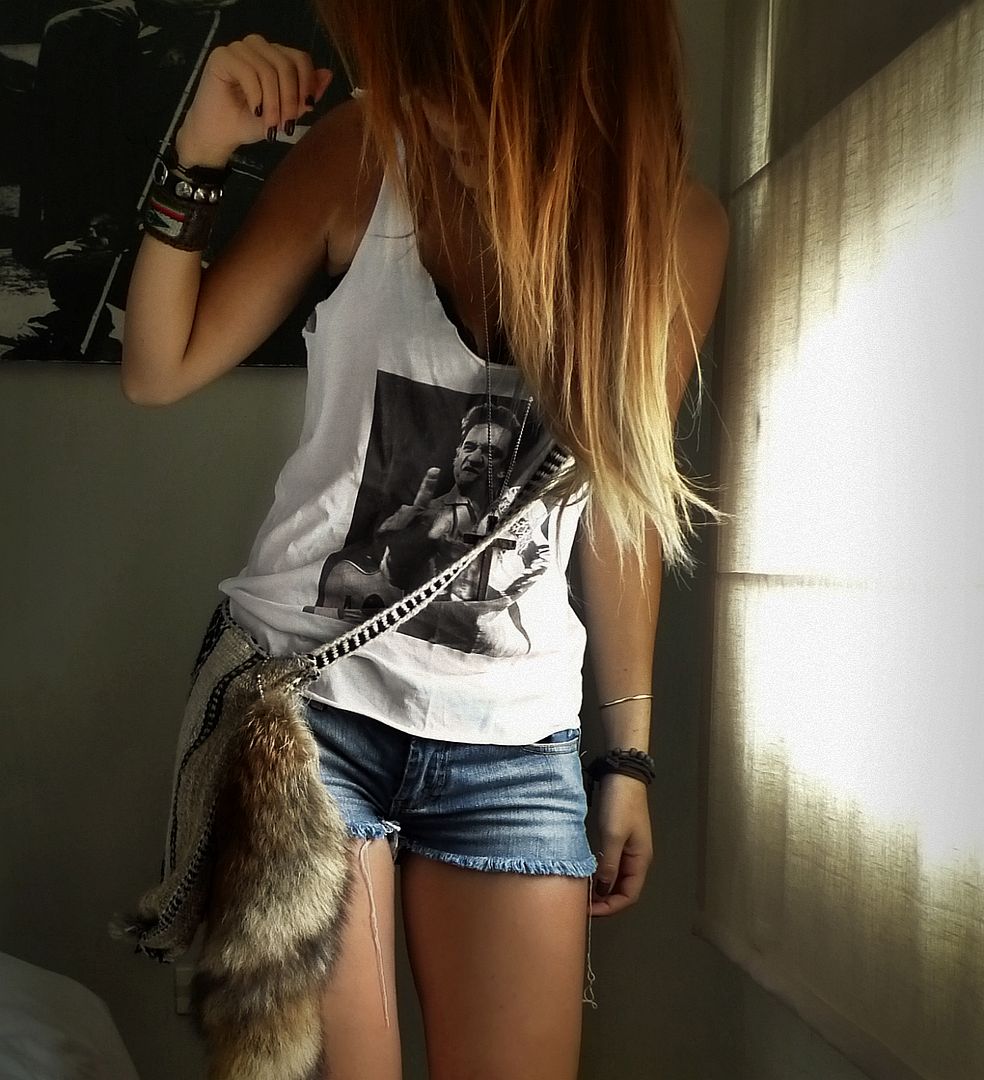 Its getting fucking cold here! Right now im wearing acid wash jeans and a black long sleeve body and am dying. Im partially enjoying this odd weather since I still want to walk around with bare legs wearing some shorts.. but at the same time im lusting to wear big chunky knits and leather jackets. Once you're in cold freezing weather you miss summer, once youre melting and feeling as if it were hell you want winter back!
This is what I wore yesterday.. Big knitted cardigan, Johnny Cash tee made by me (there are places here were you transfer the picture you want in a previously bought white basic t-shirt), vintage denim shorts, wooden cross i got in a market (new obsession) and my new knitted peruvian bag.
I wanted to thank you guys and gals for all your comments, you are the ones that inspire me to keep posting constantly. I do read every single one of your whispers and shouts, ha, for real, and also visit your blogs. Also a big hug to my new readers! let me know what else youd like to see here, i am only making outfit posts which might be turning this place too repetitive, so go ahead tell me!