August 10, 2012
Just A Girl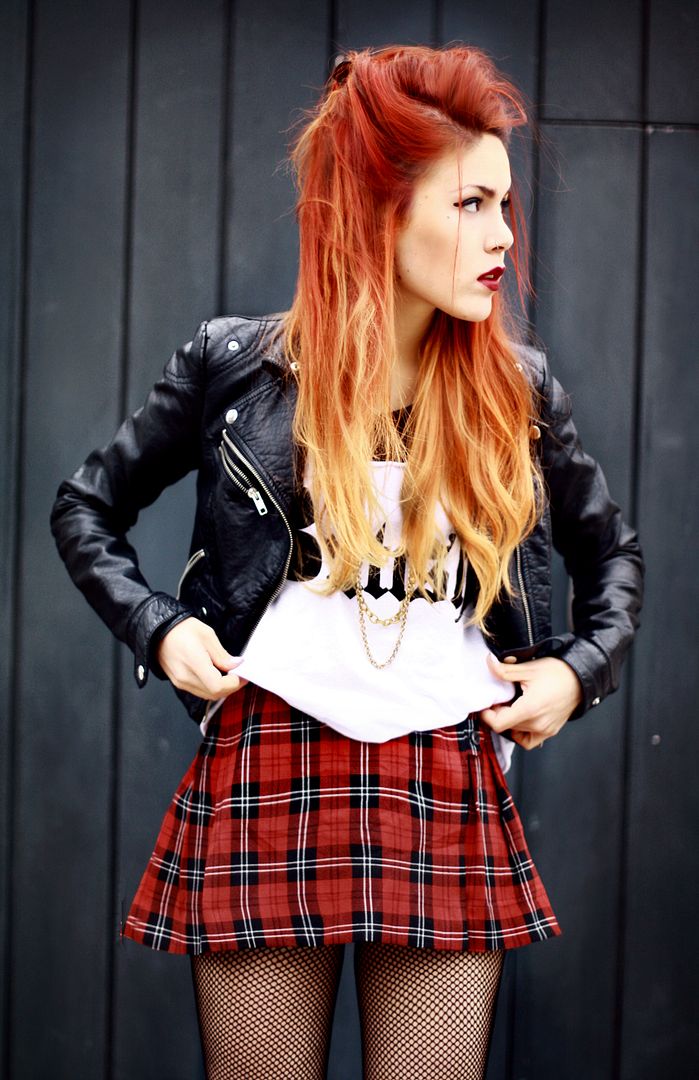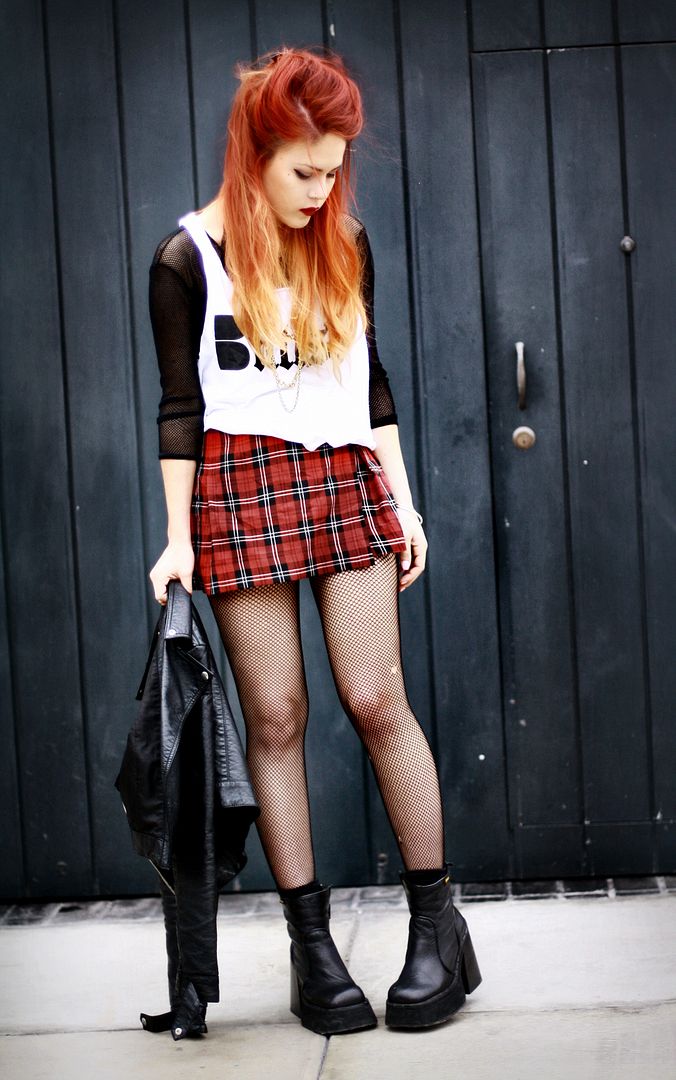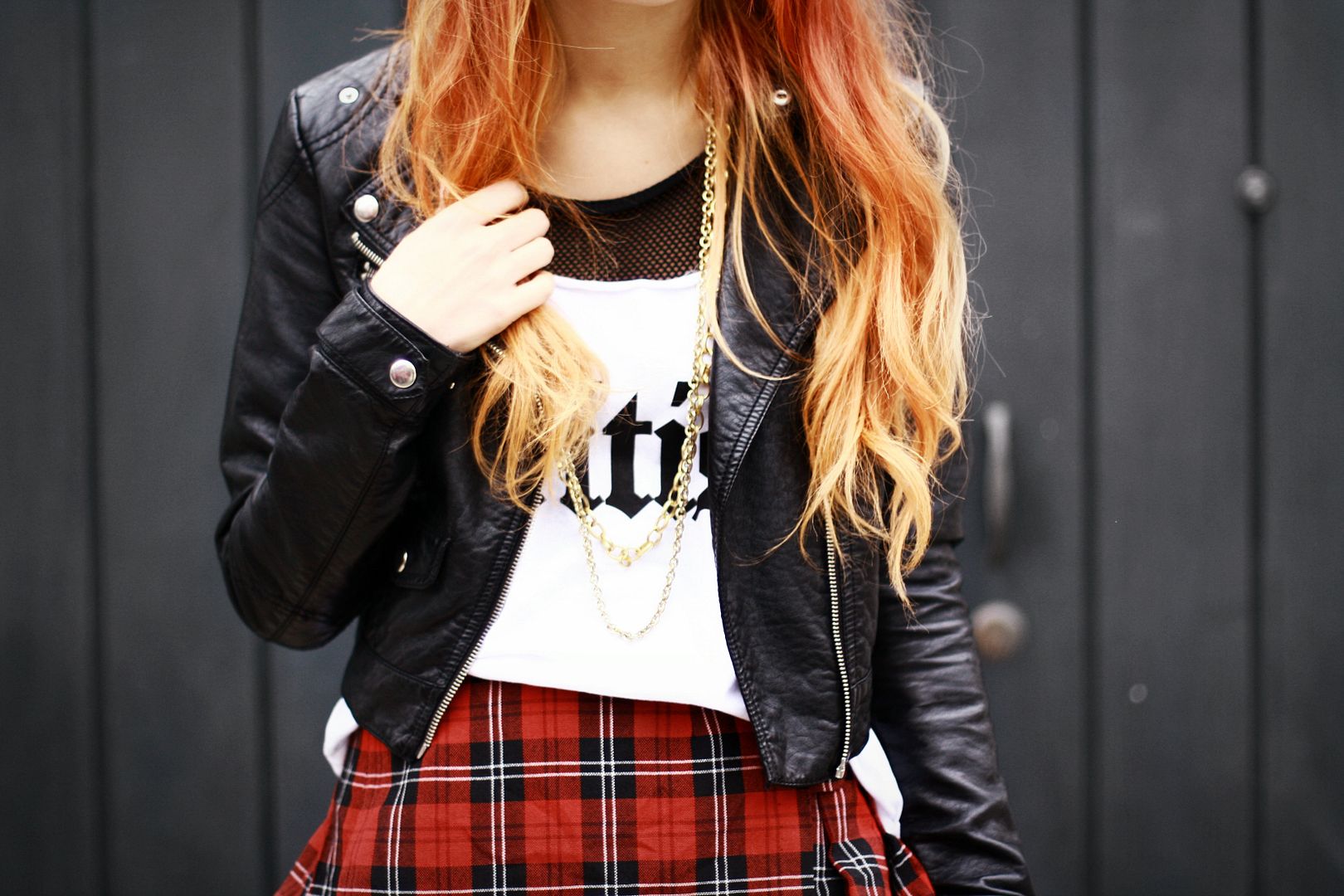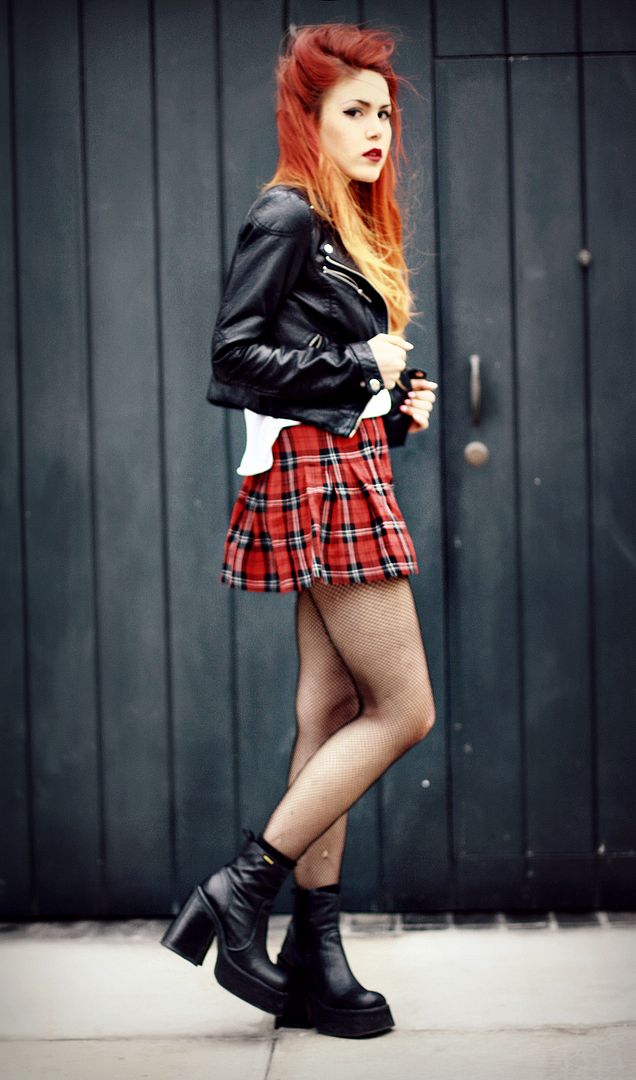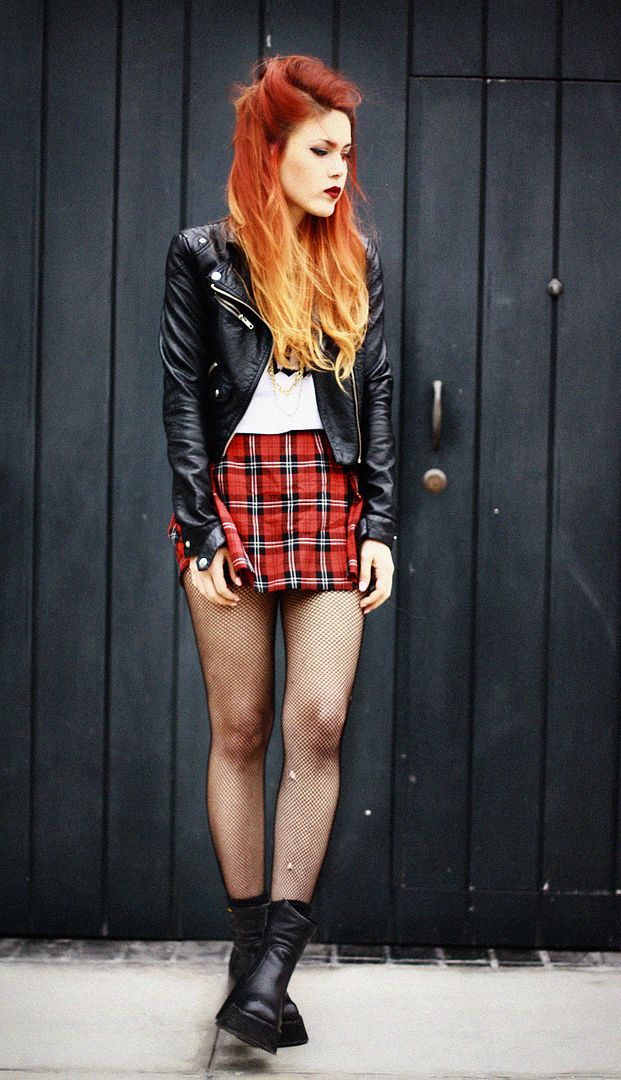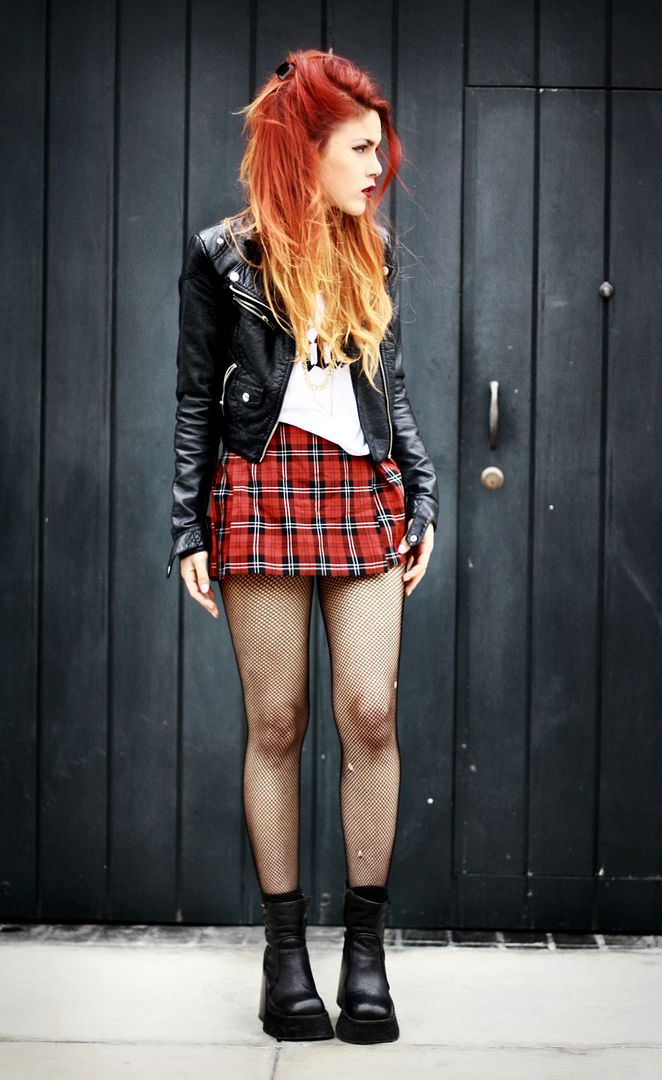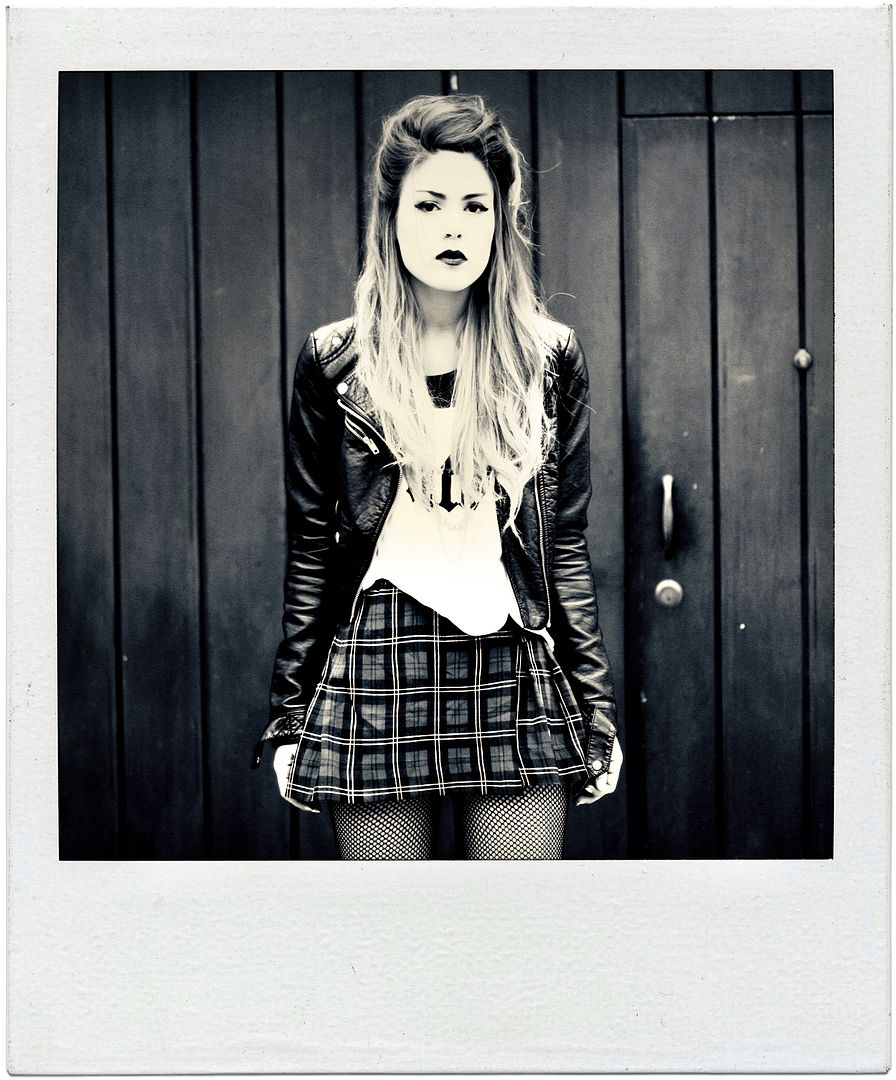 T-shirt – B- side
Skirt – Vintage
This outfit is slightly different from the usual ones. Unlike this look I wore the skirt with another theme in mind…I actually put it together without being aware  of what was inspiring me but when I was editing I realized this look reminds me of Clueless , Gwen Stefani and Salt n Pepa all together. I've been watching a lot videos and images from those three figures fom the 90s so im sure thats why I came up with this .  I cant get enough of this skirt I  just love how much it adds to any outfit. I actually need more plaided skirts.. would kill for a green, blue and white one.
Anyways, I havent been posting so much lately because I have been all over the place with shoots and some collaborations I had to do over here! Its my last week so I am trying to do as many things as possible, including spending time with my family and friends. I have a load of outfit posts.. I really cant even remember how many. My boyfriend who is here has been taking quick shots of each outfit I've been wearing so keep tuned to see a new outfit post every day. I also have a couple of inspirational posts, some giveaways soon and a post of my costumes when I was a kid! Hope you have a lovely weekend.
*
Este outfit es un poco distinto a los ultimos posts. A diferencia de este post, acá use la falda con otra  fuente de inspiración. No hice un look tan grunge si no use la falda con una onda mas hiphop por los collares y el t-shirt.  En el momento que lo arme tome como referencias a Clueless, Gwen Stefani y Salt n Pepa sin darme cuenta. Ultimamente he visto videos y fotos de esas tres figuras de los 90s asi que definitivamente han inspirado mi estilo en cierta manera.
En fin, no he estado posteando muchos looks ultimamente por que he estado ocupadisima con fotos y otras colaboraciones por aca. Es mi ultima semana casi asi que ando tratando de aprovechar todo el tiempo posible! incluyendo pasa tiempo con mi familia y amigos. Pero tengo un monton de looks para mostrarles, no puedo ni contarlos. Mi chico me ha tomado fotos de lo que he usado ultimamente asi que los vean todos pronto. Tambien tengo un par de posts con mucha inspiracion visual que les va a gustar, un par e giveaways planeadas y prometo que hare ese post con fotos de mis disfraces cuando era una enana.