September 11, 2012
Kill the Envious Moon.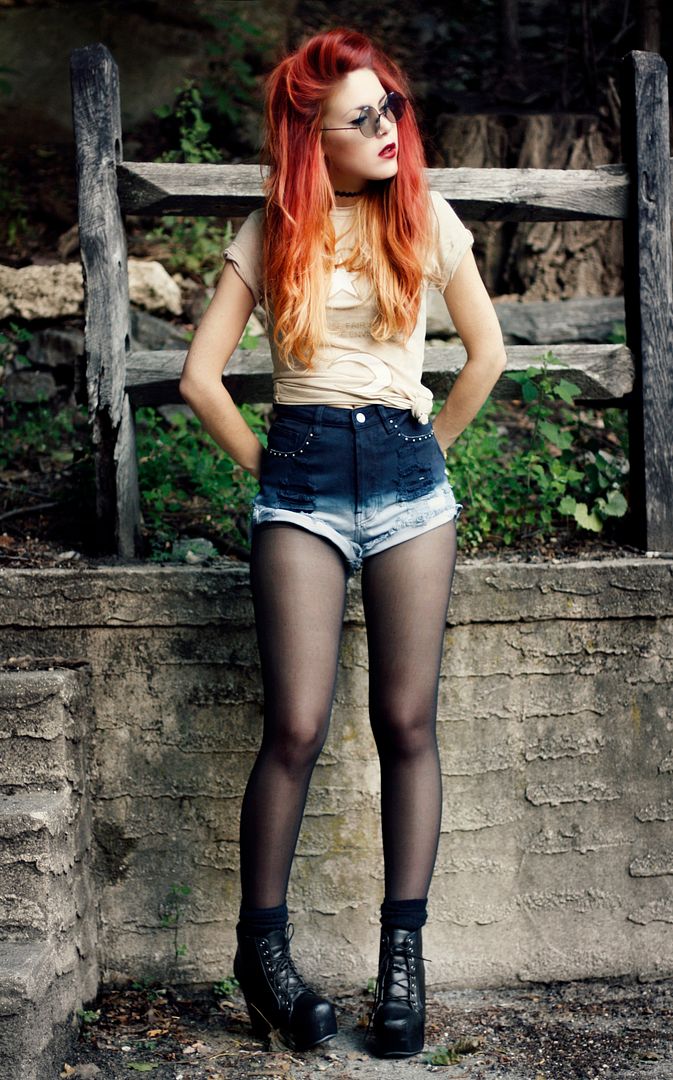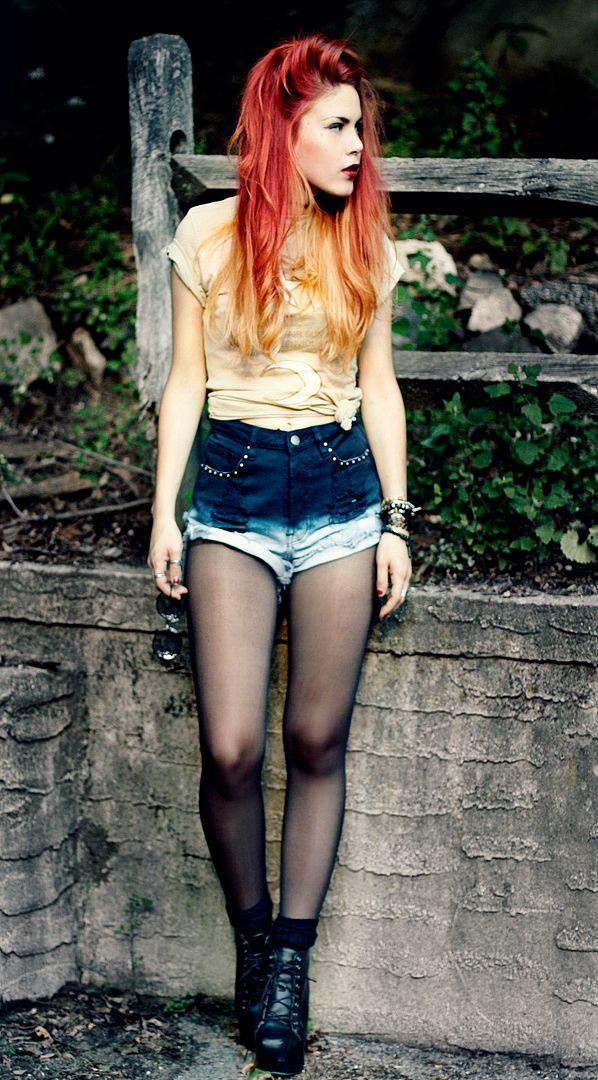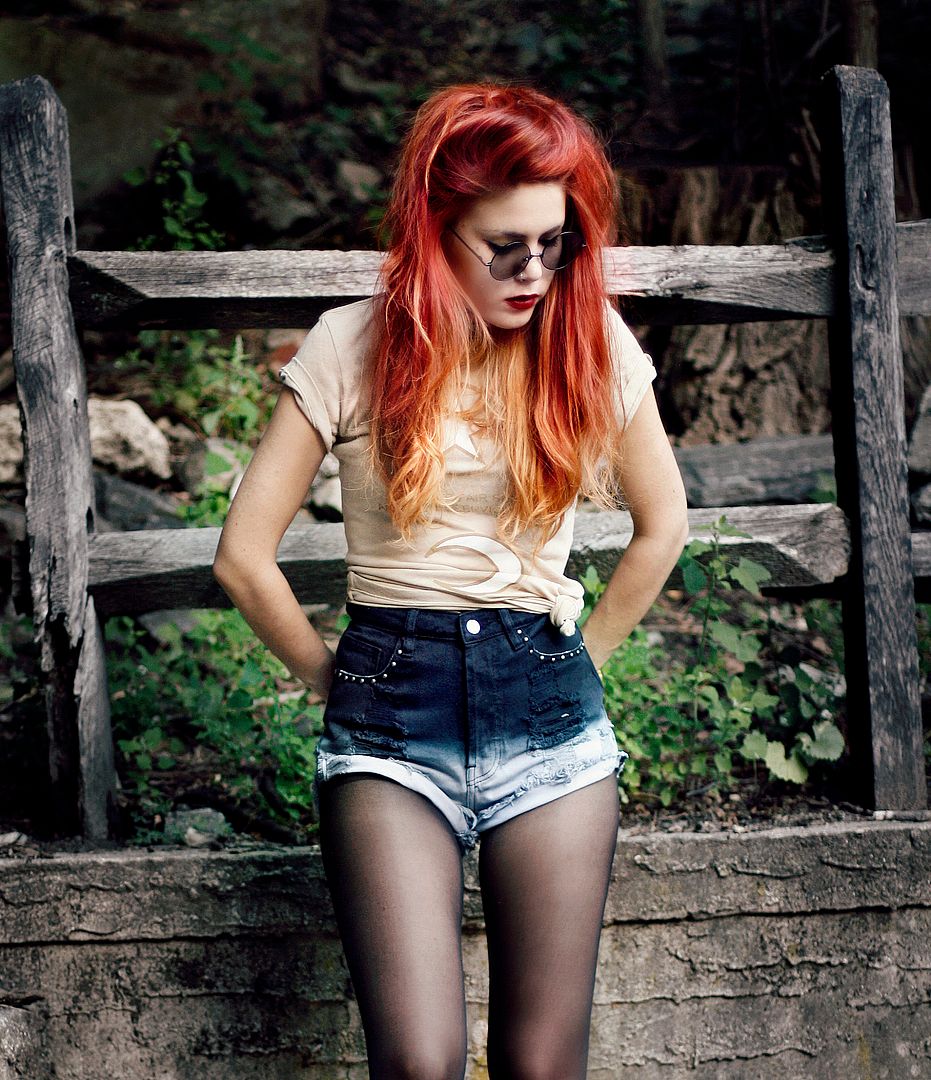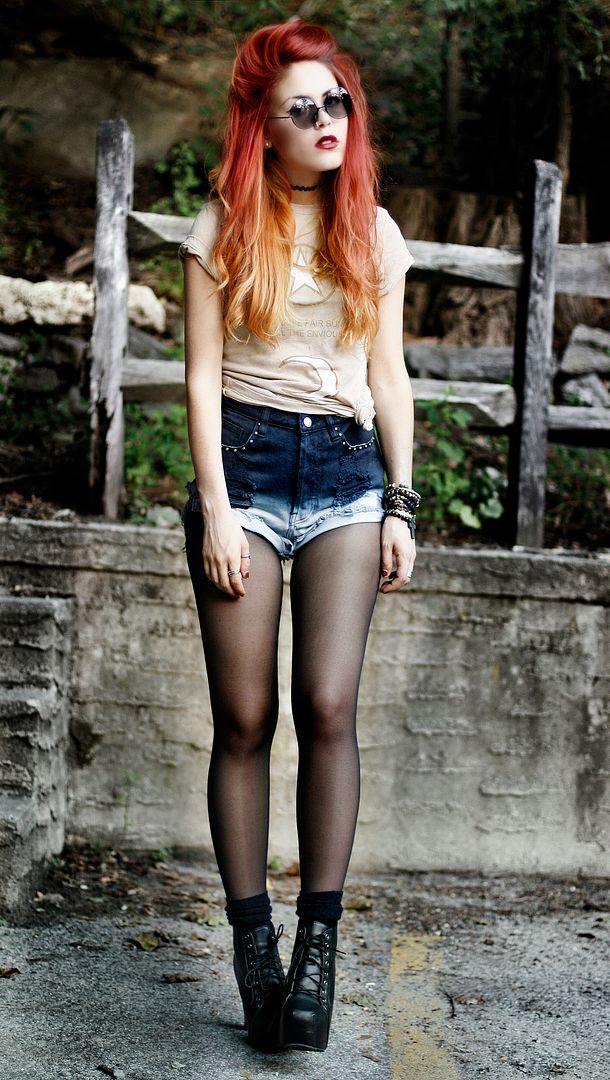 T-shirt- Wildfox  (get it here)
Shorts- Evil Twin via Market HQ
*
This is what I wore yesterday. I really love Wildfox Couture t-shirts. Not only their prints are amazing but the fabric quality is so soft, I would proper wear this t-shirt all the time.The pictures were taken in my aunts house, again. We went  to Bronxville for lunch/dinner with my family and spend the day. I couldnt post this before because we came back to Brooklyn really late and something happened with my eye, I think it was a scratch, but I couldnt see at all (im serious). I got so many weird stares on the subway coming back cause my eyes were sore and red as hell.. feeling much better now. Oh and I'm still without internet. Time Warner (cable company) cancelled, can you believe it? We expect to have it by wednseday. Luckily I am taking a course that's called Stress Management (LOL YES) so it will definitely help me.. somehow?
Anyway, I am loving the classes  I've had so far, and im so happy that my schedule is  more relaxed now so I can post even more. I have decided to spend more time with the blog so you will see plenty of posts!
*
Esto es lo que use ayer. Me encantan los t-shirts de Wildfox, no solo por los estampados que tienen que son increíbles pero la calidad de la tela es demasiado buena y suave. Las fotos las tome por la casa de mi tia  por que fuimos a almorzar / comer y pasar el dia. Volvimos a Brooklyn super tarde y no se que me paso en el ojo (un raspon creo) que no podia ver nada! Tenia los ojos demasiado rojos y llorosos en el subway y todo el mundo me miraba raraso, fue chistoso.. pero en fin por eso no pude postear el look antes. Aun sigo sin internet por que la compania de cable paso la cita para el miercoles, yo se.. se imaginaran como ando de cafe en cafe o posteando de la universidad. Felizmente tengo un curso que se llama Manejo del Estres, jajajja yo se.. raro. pero de algo me servira no?
En fin, mi horario este ciclo es mucho mas relajado asi que planeo dedicarle mas tiempo al blog 🙂 pronto comenzare a postear super seguido!