September 15, 2012
KQC.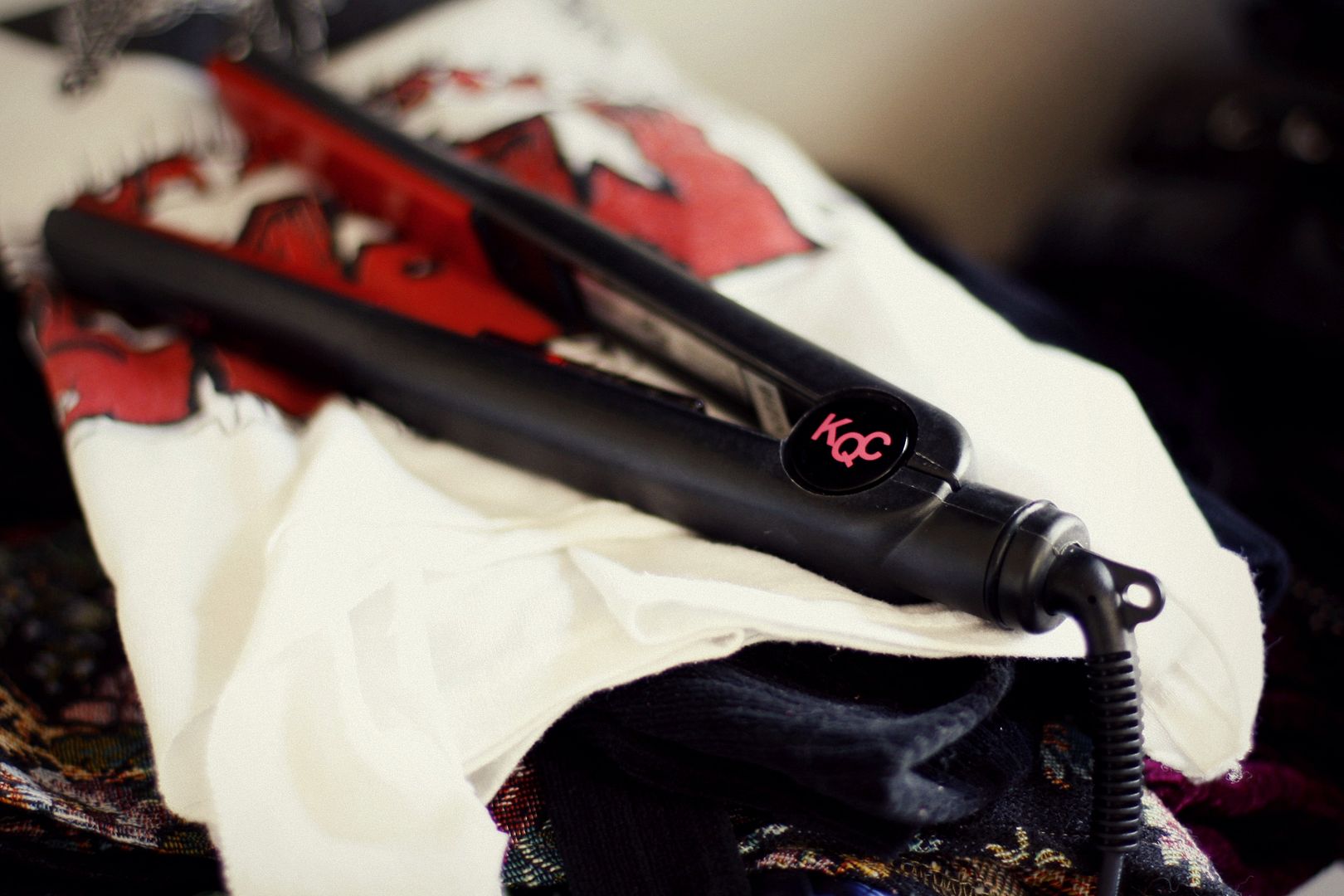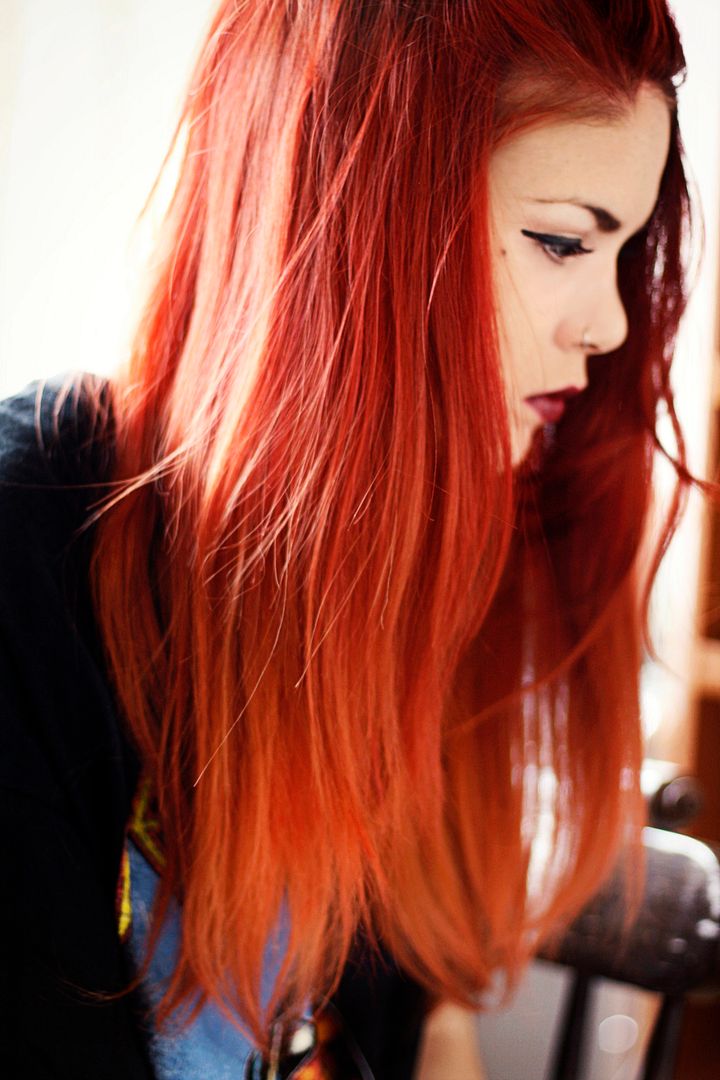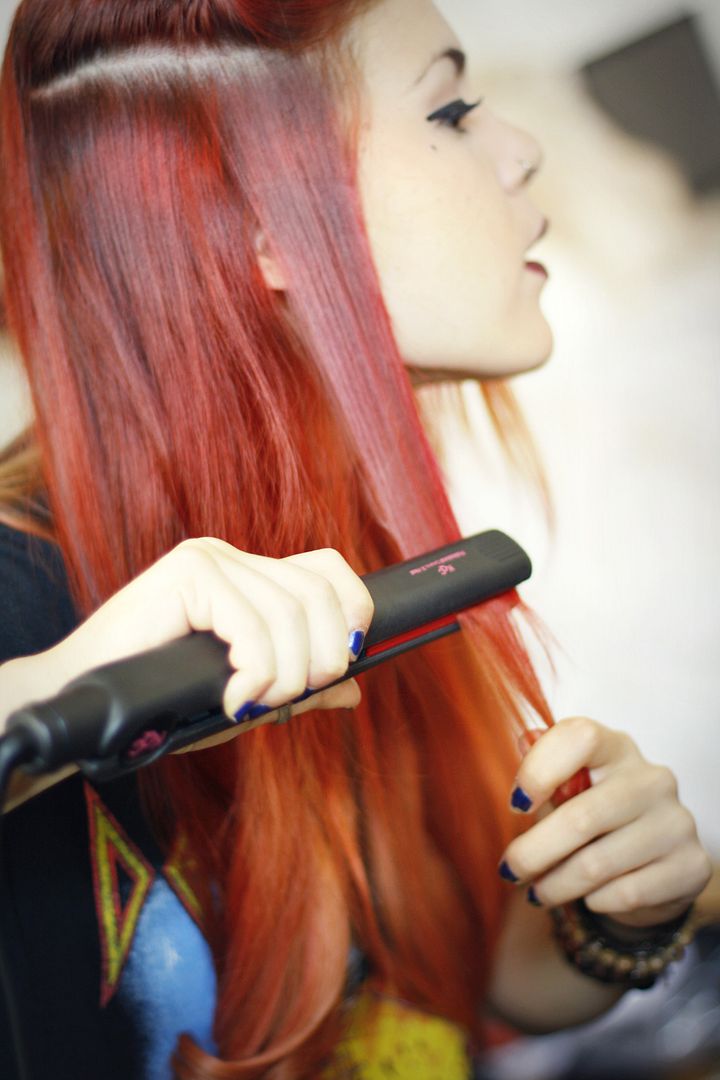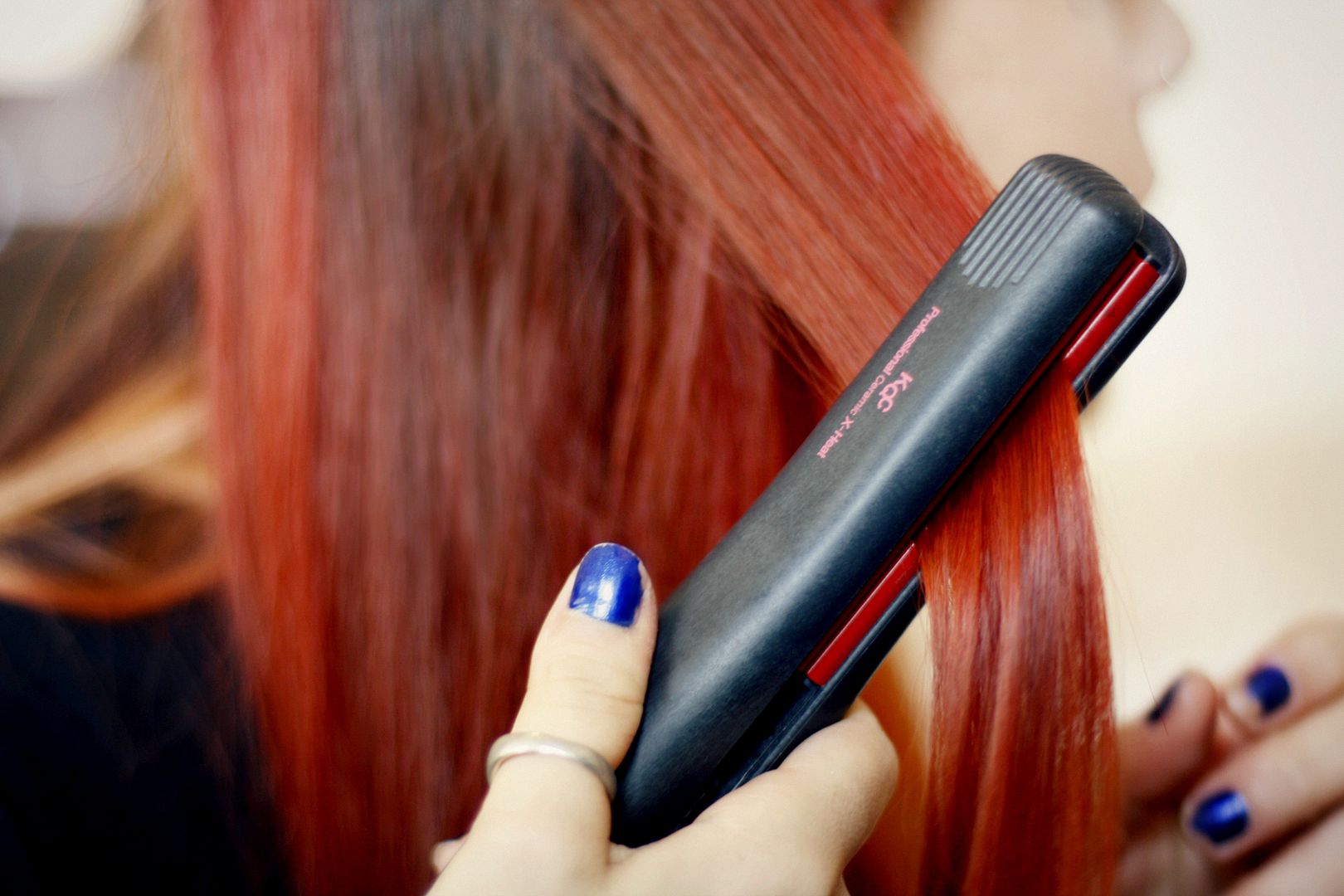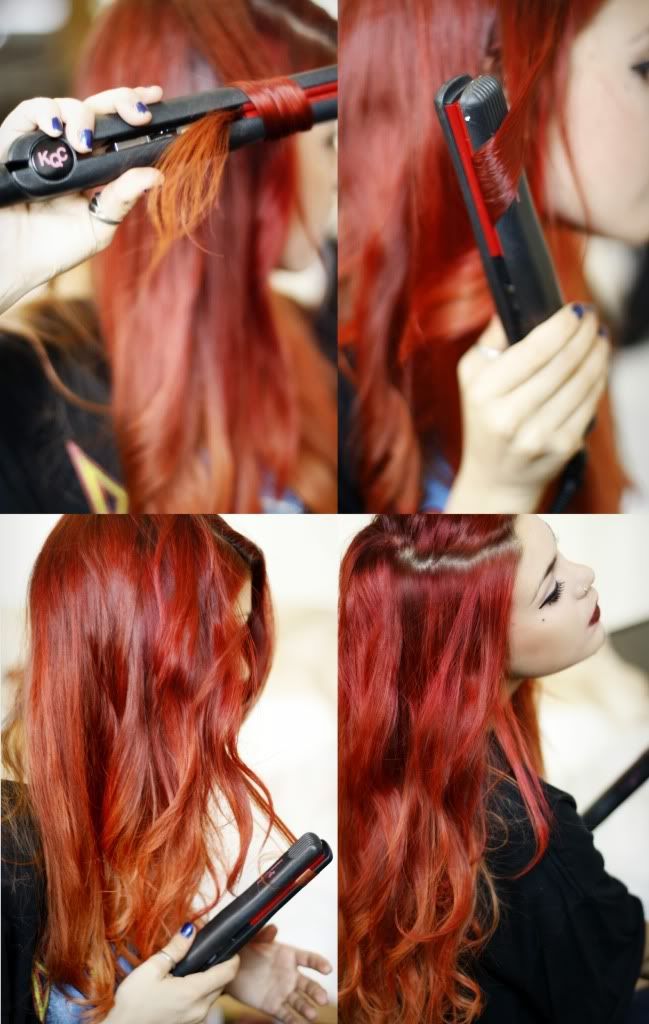 Finally a hair post. I've been wanting to do one ages ago.
First of all, my hair in the pictures looks extremely red because I just dyed it again. I got out of the shower, blow dried it and then took these pictures. My hair is kind of straight but with volume, some parts are very frizzy and wavy.  You can see that I simply grab small strands of hair and curl them with the iron. Thats pretty much it.
Anyways…this, ladies and gentlemen, is the best tourmaline-ceramic flat iron I've had so far. Yes, I got it for review from Flat Iron Experts.. and no, im not being paid to do this.. I could not post it if it wasnt good enough… but thats not the case. I've had about 5 flat irons before, and they were all proper good, but this one is the best one I've had ever. Its not like the drugstore ones, at all. I usually do my curls or straighten my hair with it. It's not so pricey for the quality which is actually amazing. It is a tourmaline -ceramic straightener. Tourmaline ceramic straighteners make the hair look shiny and smooth. That is why my split ends look healthy and not dry at all after using it. What I like the most is that it runs smoothly through the hair because of the rounded plates, and thats what helps to do the curls better. The ones I had before were very hard to run through the hair and the curls ended up kind of frizzy. It comes with a thermal spray that also adds shine to the hair. Definitely worth it. You can get it here.
*
Al fin un post sobre el pelo. Hace anios que quiero hacer uno.
Antes que nada, mi pelo en las fotos se ve mucho mas rojo por que justo me lo habia pintado. Sali de la ducha, lo seque con secadora y tome estas fotos. Mi pelo naturalmente es medio lacio pero con volumen y tiene un poco de frizz y ondas.
En fin, esta es la mejor plancha de pelo que he tenido hasta ahora. La consegui de Flat Iron Experts para review (no me pagaron para esto ojo!). Tenia la opcion de postear sobre ella si me gustaba lo suficiente… bueno, me ENCANTA. He tenido como 5 planchas y hasta ahora es la mejor. El precio es buenisimo para la calidad. Las planchas estan hechas de ceramica/tourmalina que es lo que hace que el pelo se ve brillante en lugar de maltratado… y lo que mas me gusta es que son como redondas lo que ayudan a hacer rulos. Es basicamente lo que uso para hacer mis ondas o lacearmelo ms. Vale demasiado la pena, encima viene con un spray para darle brillo al pelo. La pueden conseguir aca.