May 2, 2013
Leopard and Lace.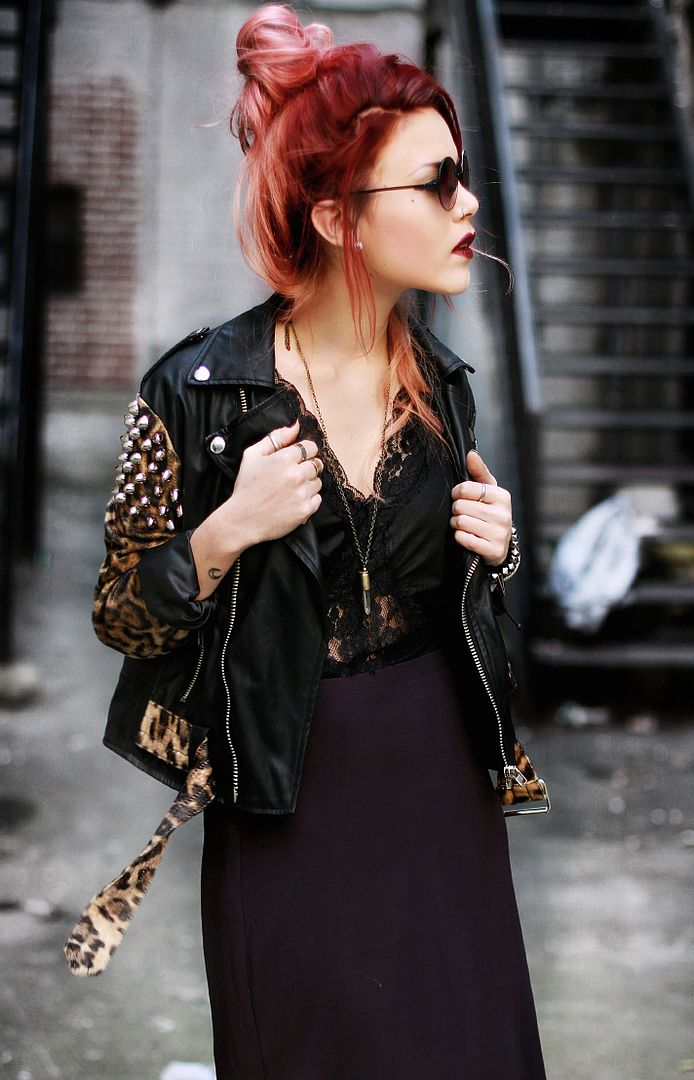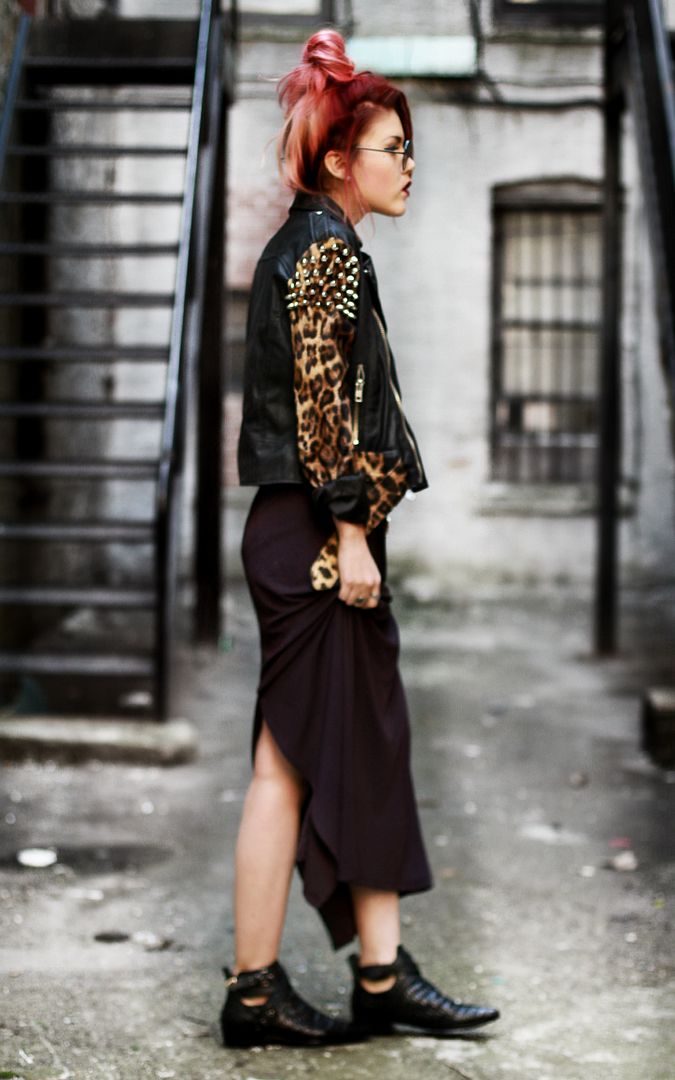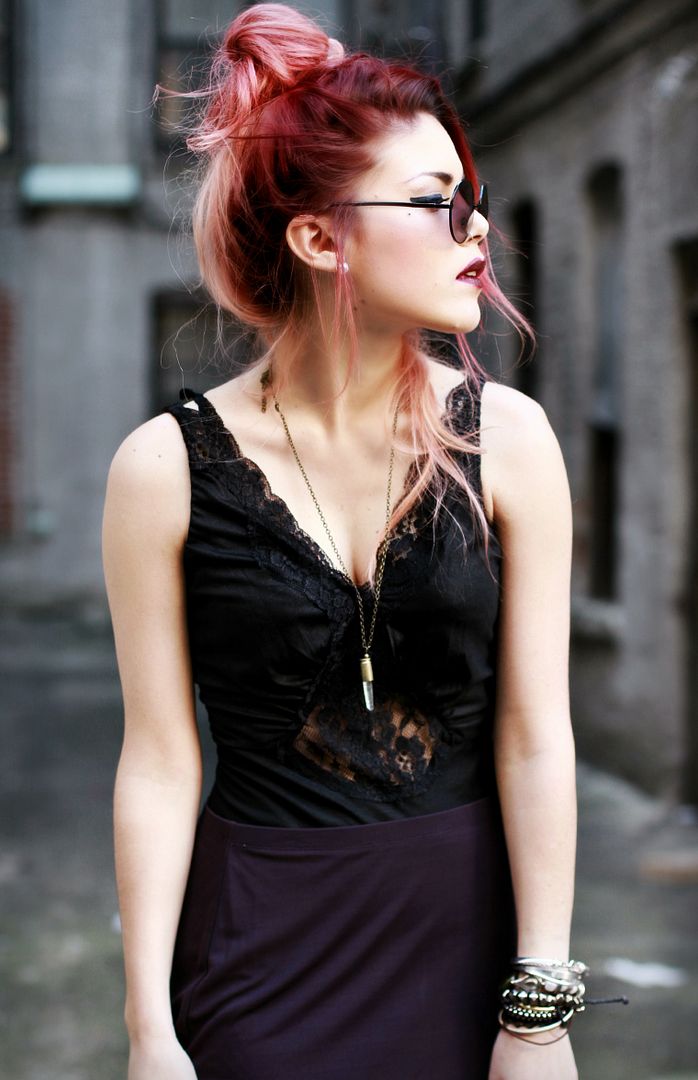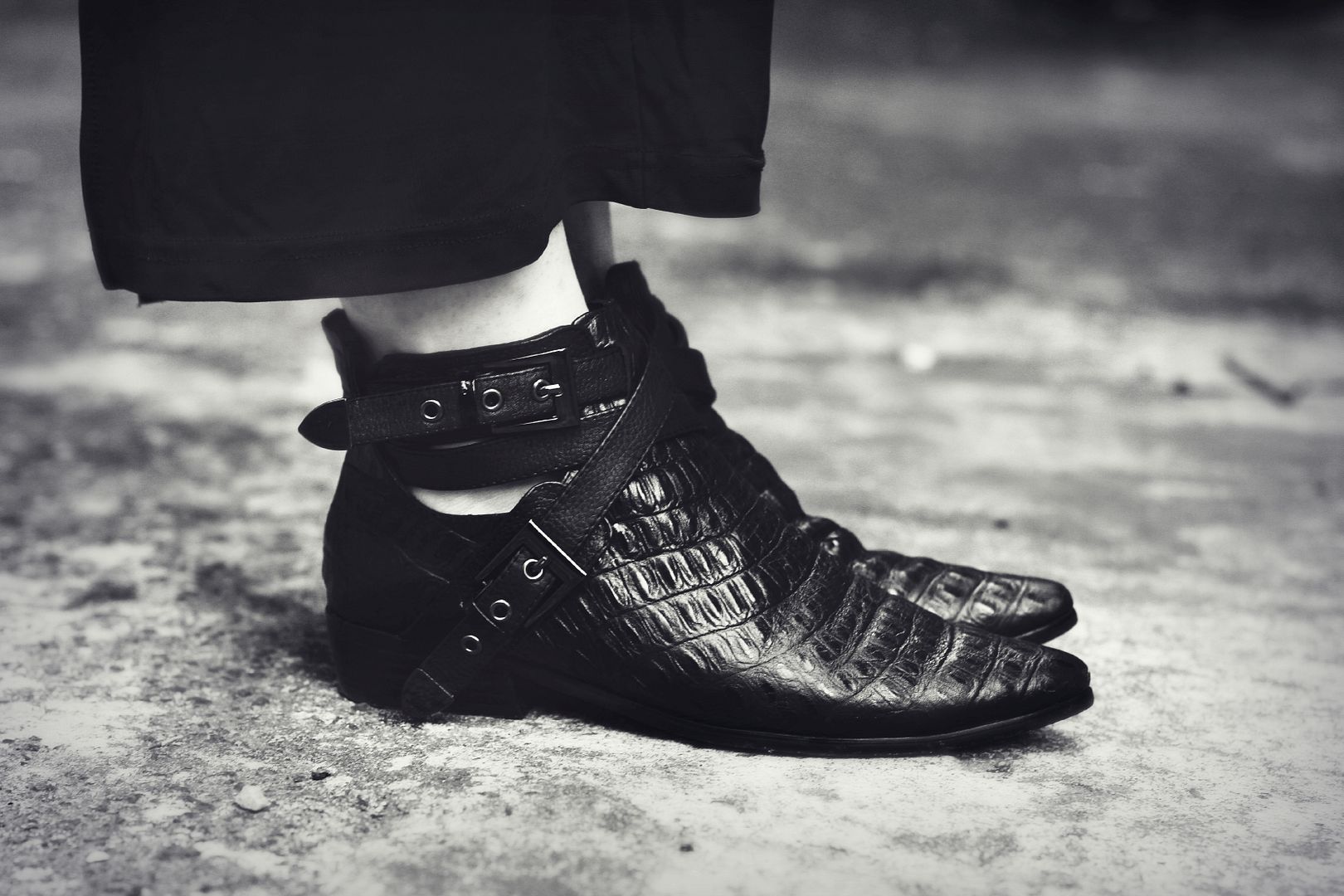 Lace Body– Fox House
Skirt- Vintage
Jacket- UNIF (on sale right now!)
Shoes– Ecugo
I haven't worn a maxi skirt with dark elements in a while! I actually had this skirt for a couple of years and always wear it with lace tops like this one. I don't know why I haven't posted it on the blog before, it's actually one of my favorite bargains from Peru (I got it when I lived there). This lace top is the best thing I've had in a while too. It's from My Foxhouse, a great online shop with a mix of vintage pieces and new ones. This could easily be one of those perfect lace tops you get from a vintage store but surprisingly its from Somedays Lovin (one of my favorite Australian brands) and its actually a body. One of those staple pieces one should have in their wardrobe. I cant wait to wear it with my plaid skirts or a pair of high waisted jeans too. . The lace detail is what makes it unique and a great piece for summer and spring. I also want to wear it on colder weather with dark red lips, a pair of skinny acid wash jeans and a simple motorcycle jacket.
Anyways, I've been doing so much lately and I can't wait to share the outfits Ive been wearing! hope you're having a great day.
~
Hace tiempo que no usaba faldas largas con elementos mas oscuros. Esta falda la consegui en Lima cuando vivia ahi hace como dos años, y siempre la uso con tops de encaje como este. La verdad es que no se por que no la habia posteado en el blog antes! El top es de My Foxhouse, una tienda online con prendas vintage y nuevas que vale la pena chequear. Es uno de mis tops de encaje favoritos ahora, me recuerda a mis corsets/bustiers de toda la vida solo que es un body…podria pasar como una de esas prendas unicas que consigues en tiendas vintage pero es de Somedays Lovin (una de mis marcas australianas favoritas). Ya lo quiero usar con mis faldas de cuadros en verano o con jeans acid wash a la cintura, una casaca de cuero negra y labios rojos en invierno 🙂
En fin, he estado haciendo mil cosas ultimamente y ya quiero compartir con ustedes los outfits que he estado usando! espero que tengan un lindo dia.