July 8, 2012
Liquid Gold.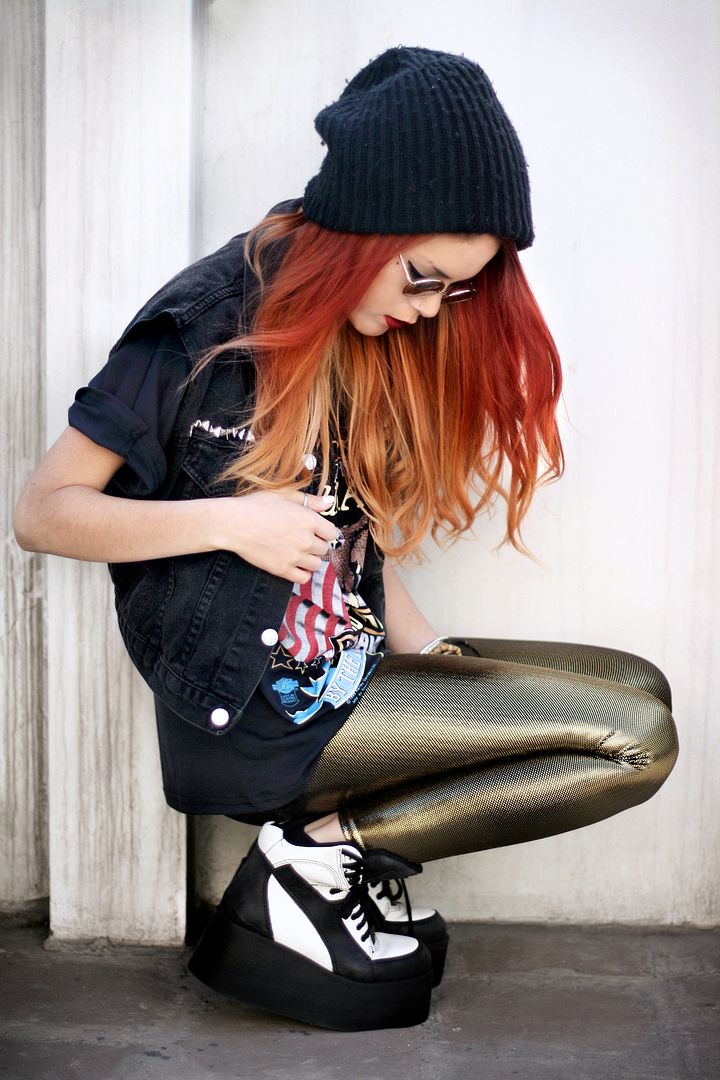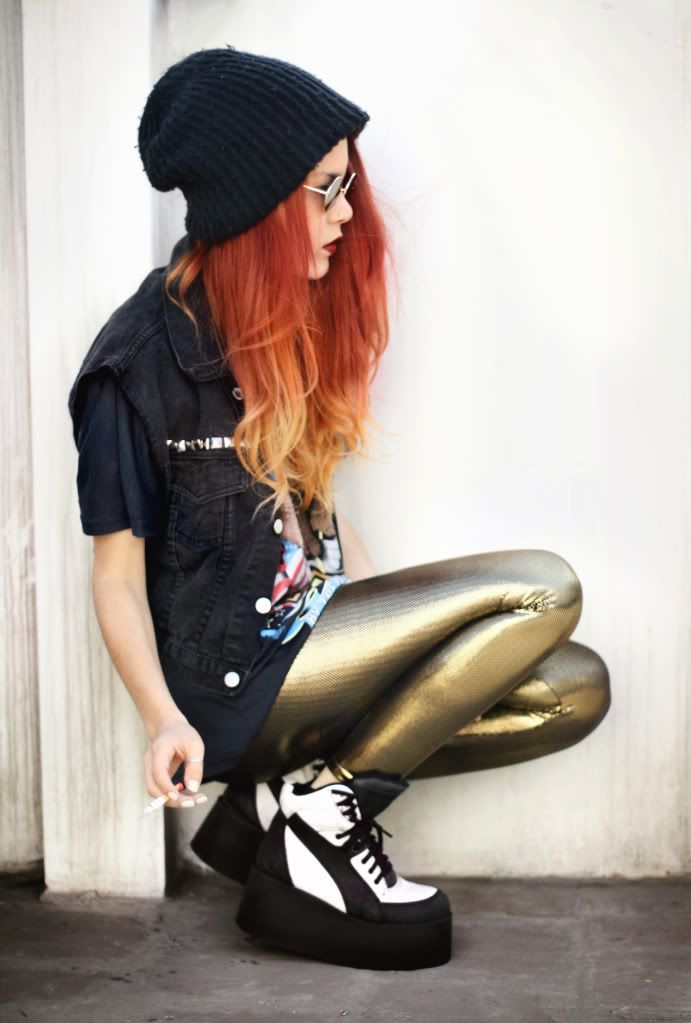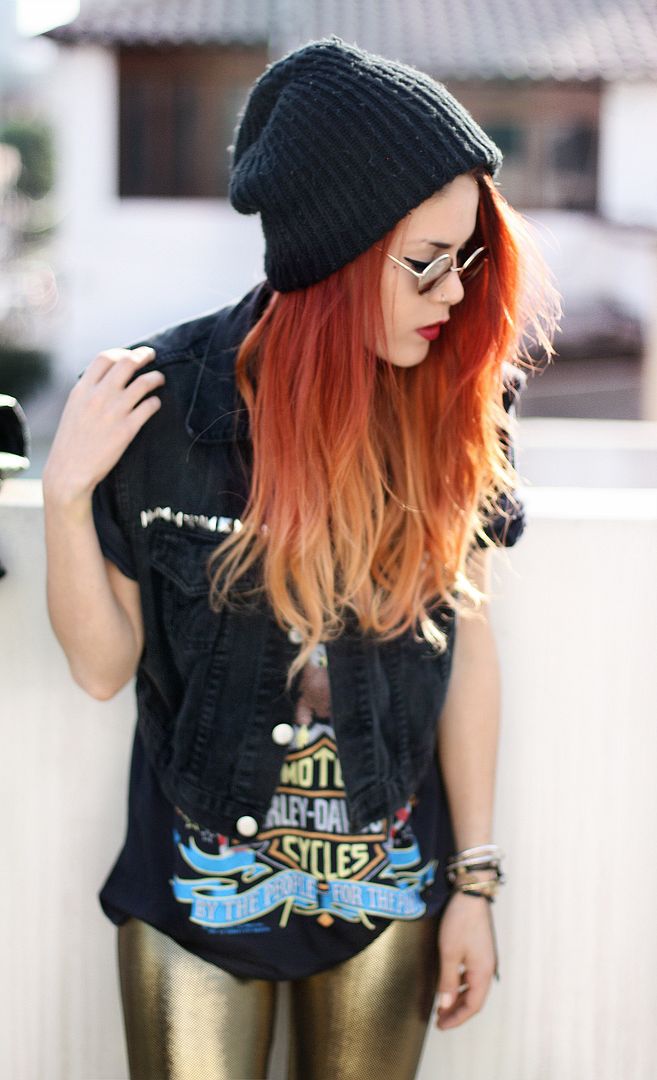 Tee- She Inside
Vest-Second hand
Shoes- Second hand
Leggings- Black Milk.
Sunnies- 80s Purple
I thought these leggings were going to be hard to pair but I swear they go with absolutely everything. From black and white tees with leather jackets, or oversized jumpers and a buttoned up shirt underneath, or just like the outfit above. The fabric is amazing. Ive been adding studs to almost all my denim pieces. This denim vest was actually a jacket but I cropped the sleeves and added some studs on the pockets.
Ahh I know I didnt post in the past few days but I was having a little break and relaxing during the weekend. I literally needed a lot of sleep since I dont know why I wake up at 6am during the week. I literally feel I can't sleep anymore. I guess its like early morning insomnia.. even if I go to sleep late at night, like really late I still wake up extremely early. its really weird. Once I found myself making a coffee at 5am and without even being conscious.
anyways I have a bunch of more outfits! so keep tuned, the following week will be filled with new posts.
Hope you had a lovely weekend.
*
Pense que estas leggings serian imposibles de combinar pero luego me dicuenta qeu van con casi todo. Pienso usarlas con t-shirts negros con estampados blancos, o viceversa y casacas de cuero. O chompas/sweatshirts gigantes y blusas debajo cerradas hasta el cuello. En estas fotos las uso con un t-shirt con un estampado que tiene amarillo, por lo que va bastante bien en mi opinion. El chaleco de jean era una casaca de jean que le corte las mangas y le puse unas cuantas tachas en los bolsillos.
Yo se que no estuve posteando los últimos dias pero he estado haciendo varias cosas en el fin, y tambien necesitaba descansar un poco o mejor dicho dormir, no se por que en la semana me levanto a golpe de 6 am y se me hace imposible seguir durmiendo.. como una especie de insomnio temprano en la mañana. lo peor es que me voy a dormir tarde..aveces me he levantado a las 5 y automaticamente me preparo un cafe cuando sigo medio dormida.. rarísimo. no se ni por que hablo de esto!
en fin tengo miles de looks para postear asi que esta semana va a estar llena de posts!
Espero que hayan tenido un lindo fin.