June 6, 2013
Lost Tales.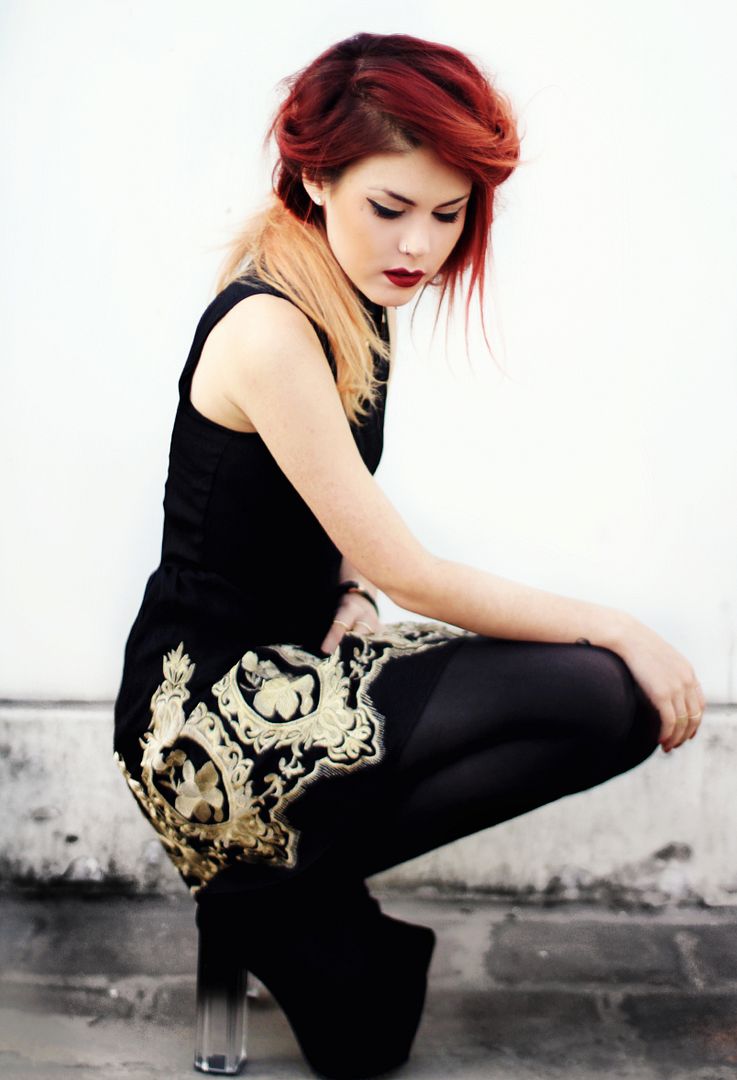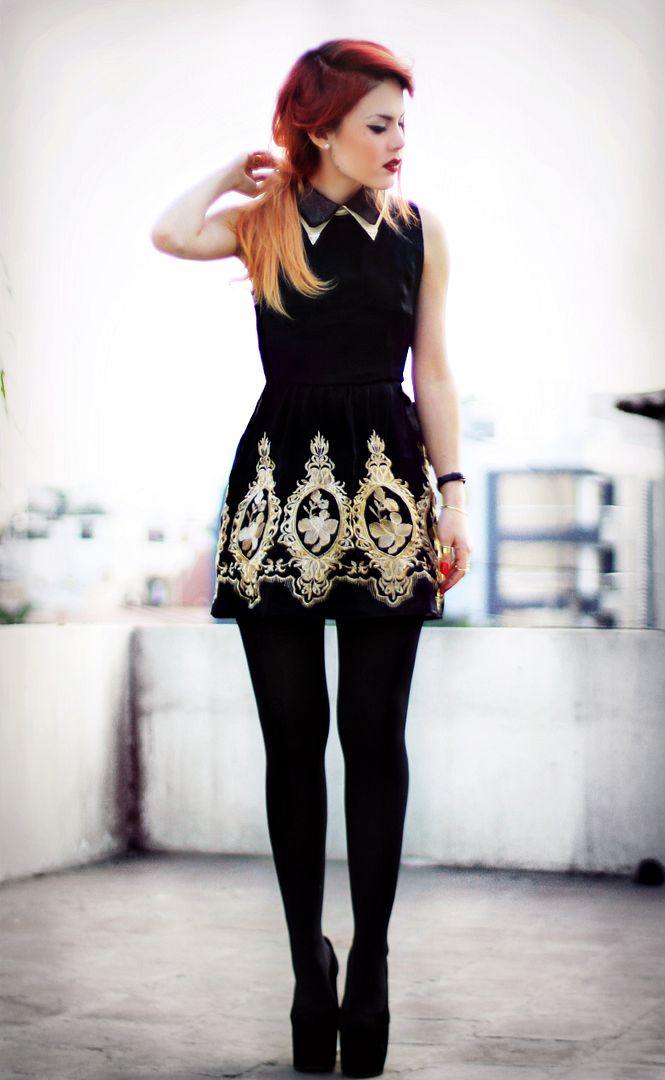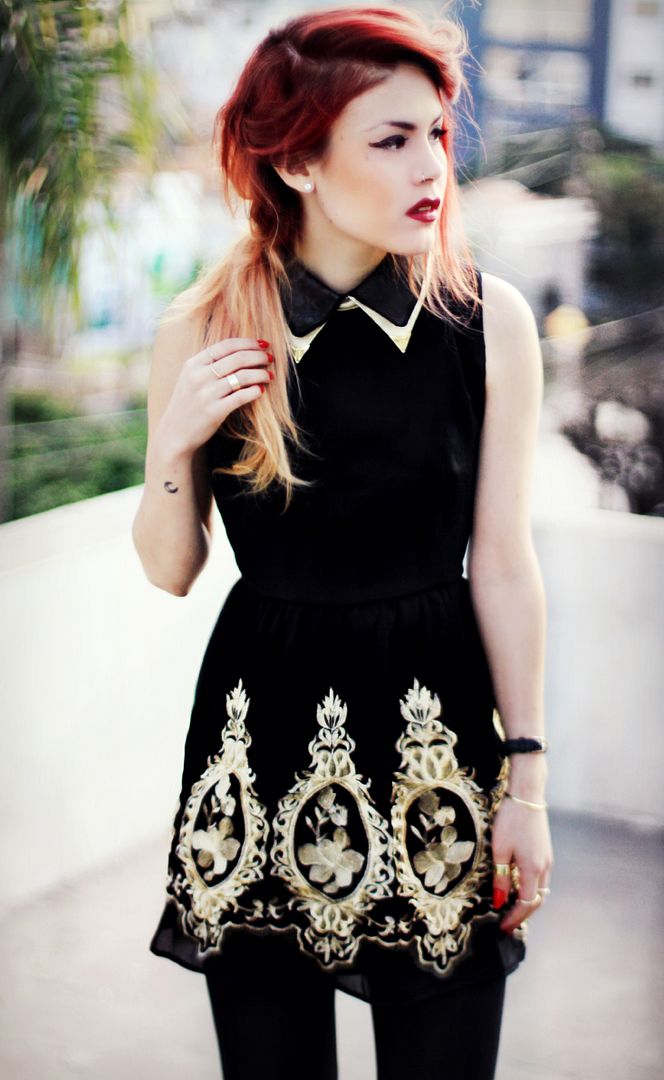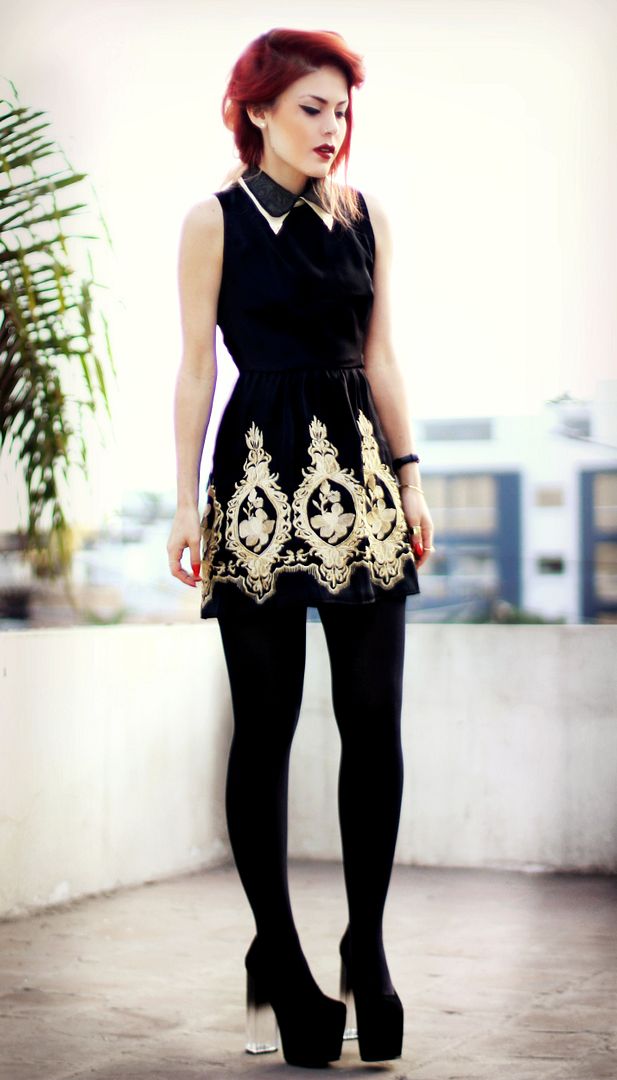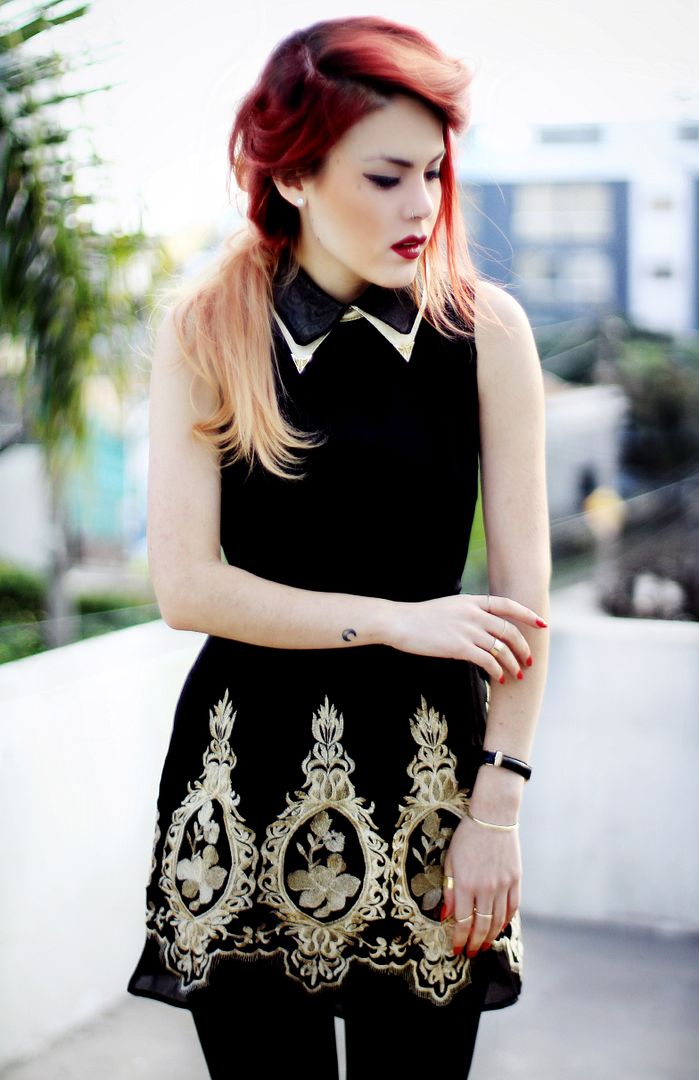 Dress- Fee Luxury
Shoes- Miss Kl / or get them here
Black and gold again. I had forgotten how much I love to wear these two colors together. Perhaps the cold weather here makes me want to splurge int winter elegant ensembles. This has to be my favorite dress for a special occasion. Its the perfect length and the collar has some golden tips i'm loving. Forgive me that I've been wearing these heels a lot but they're the only pair of pumps I brought here.. they literally go with everything though.
Anyways, hope you're having a great week. I cant believe its almost weekend.. finally. Thanks so much for your comments!
~
Negro y dorado, de nuevo. Me habia olvidado cuanto amo esta combinacion de colores. Seguro el clima frio me ha dado ganas de usar conjuntos mas elegantes y con mucho contraste. Este tiene que ser mi vestido favorito para una ocasion especial. Es el largo perfecto y el cuello tiene unas puntas de metal dorado bellas. He traido pocos zapatos asi que por eso es que los he posteado bastante.. me encanta que van con todo.
En fin que esten teniendo una linda semana. No puedo creer que ya casi es fin de semana.. al fin. Gracias por sus comentarios!