November 12, 2012
Maison Martin Margiela for H&M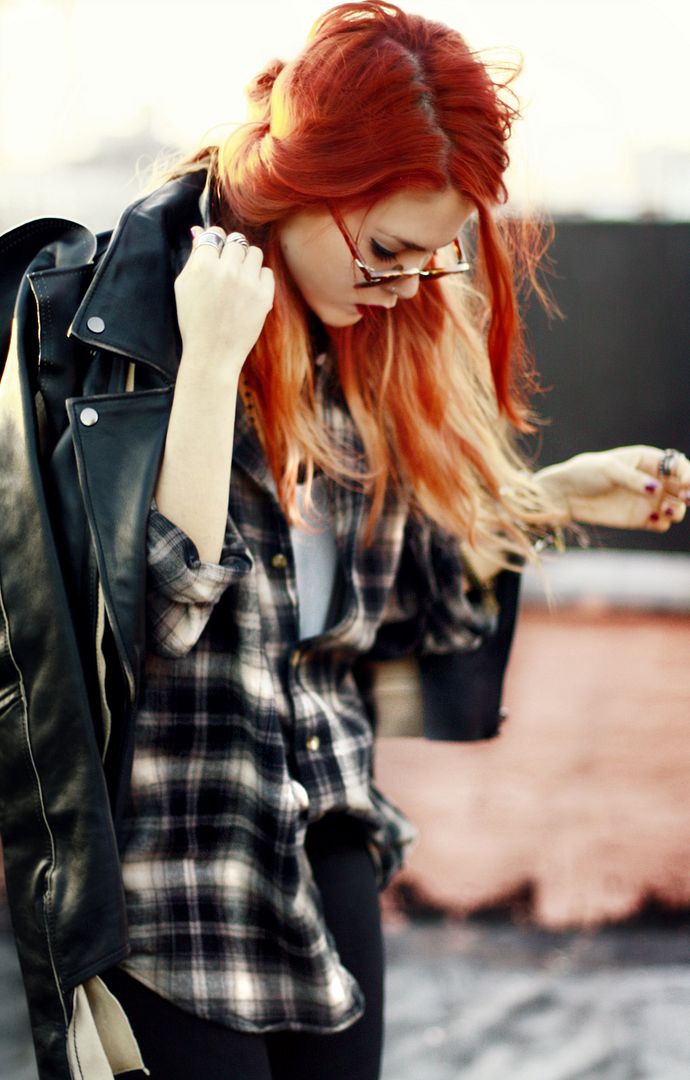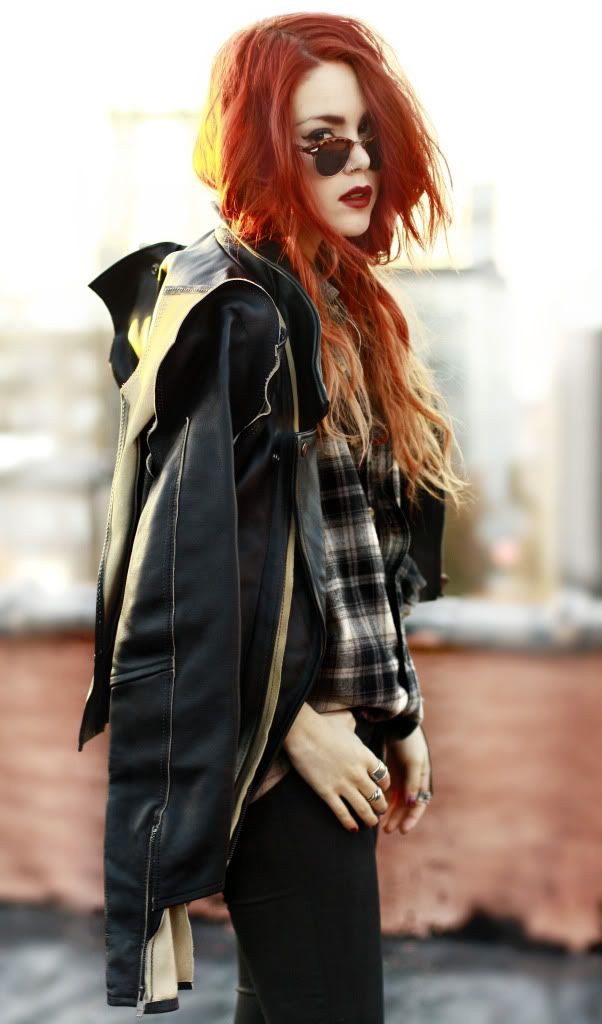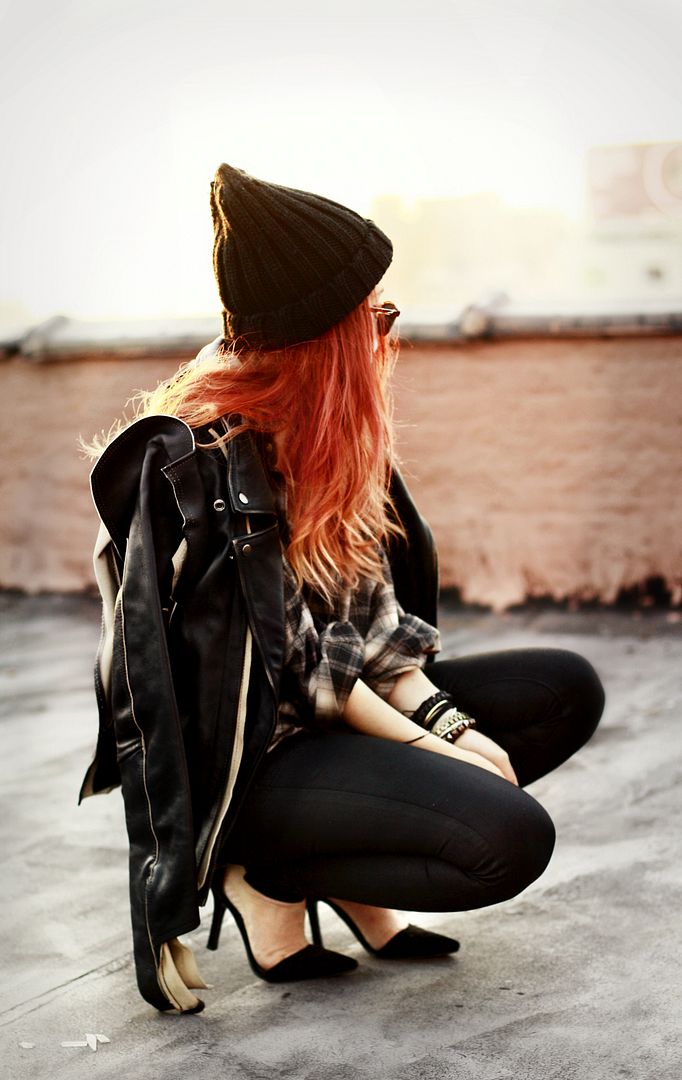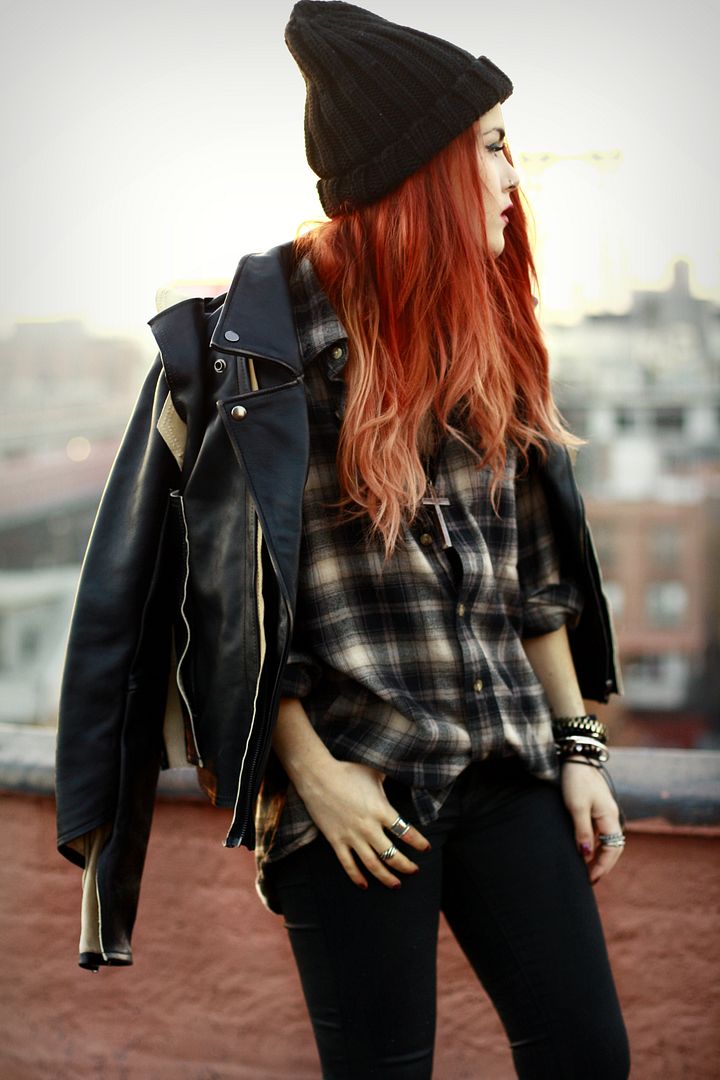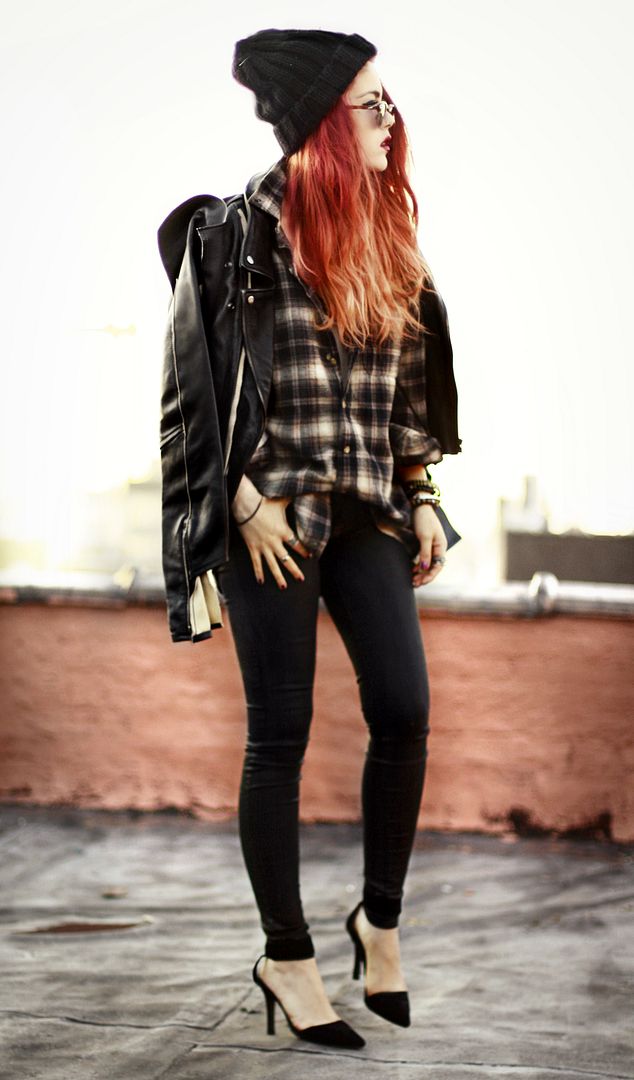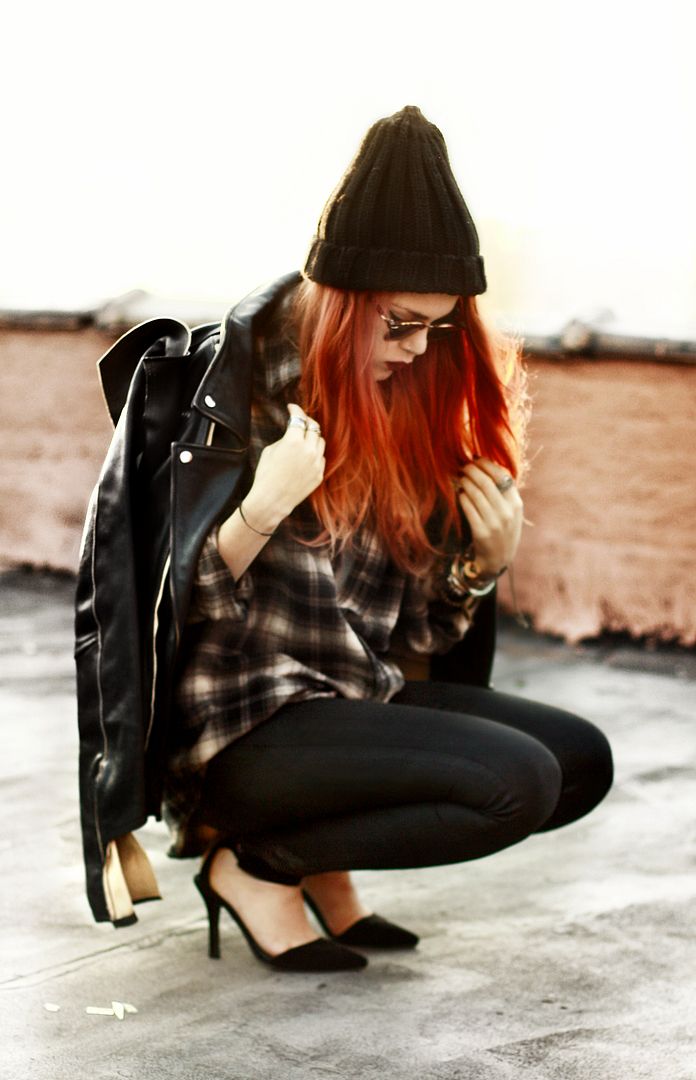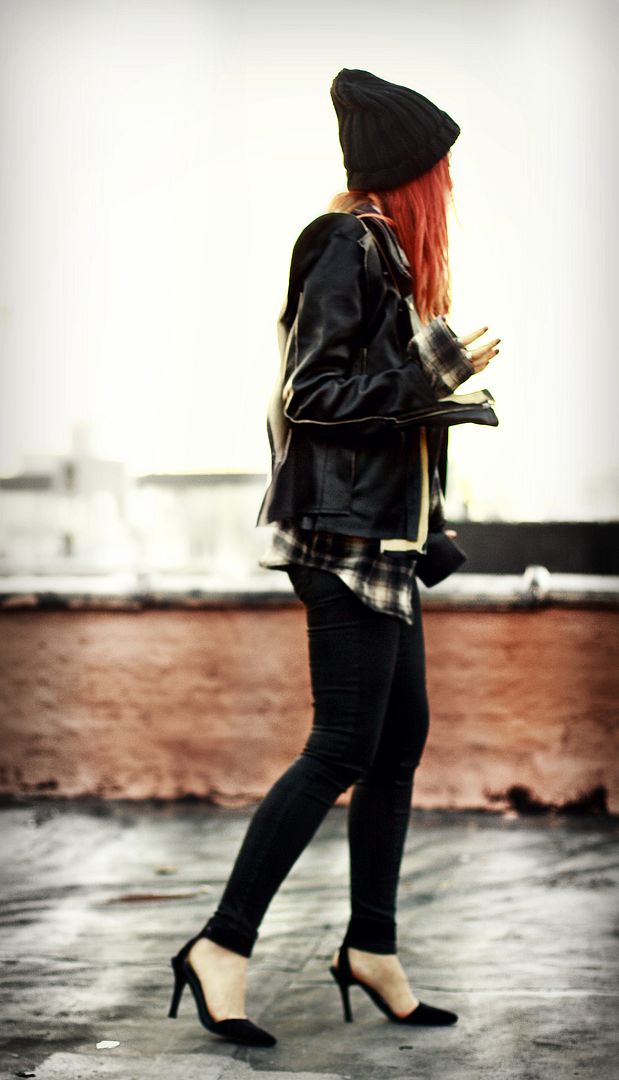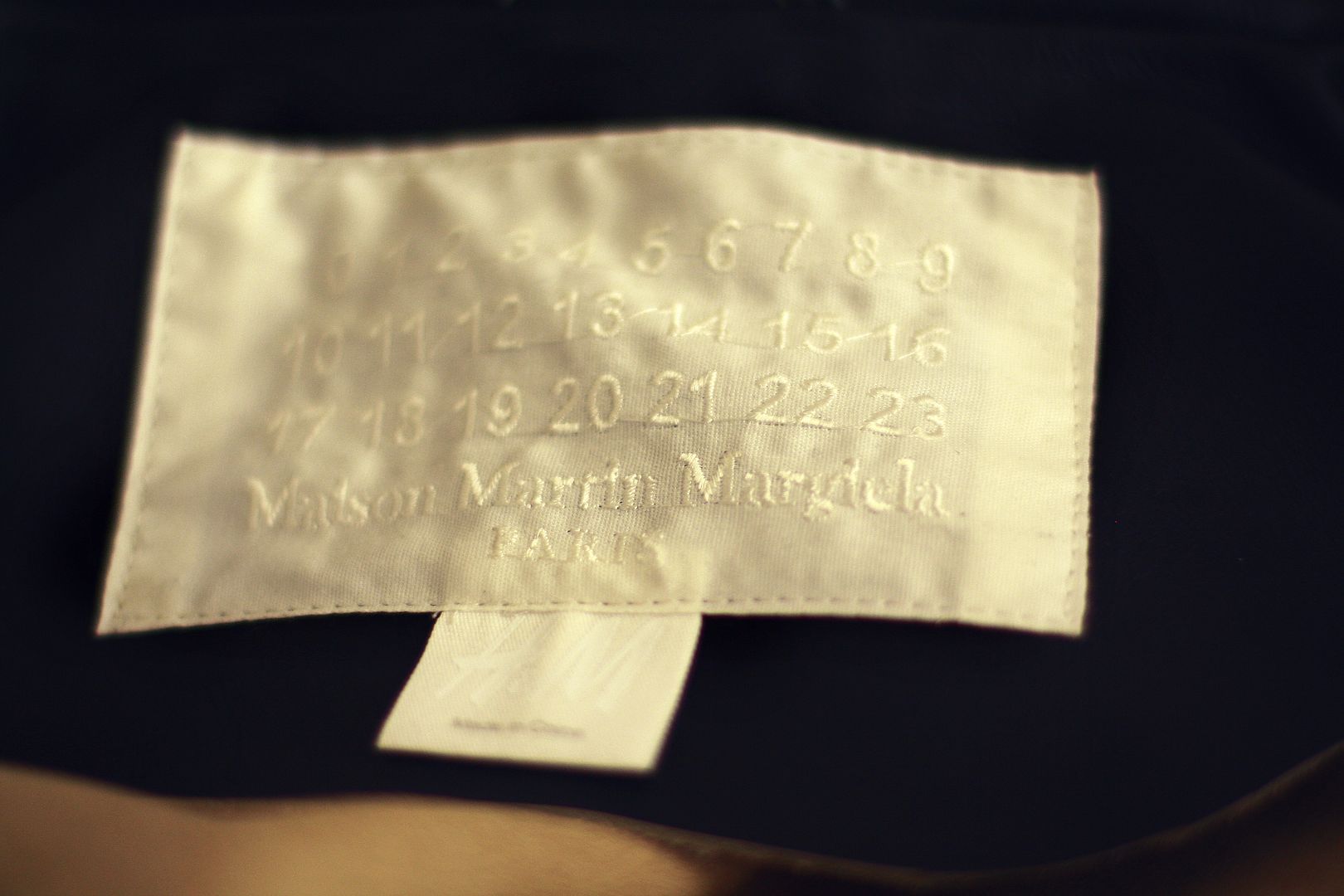 Jacket ~ Margiela For H&M
Black Coated Skinny Jeans ~ Alainnbella
Shoes ~ Jessica Buurman
Shirt ~ Boyfriends

Hello!
Well this is the look I put together for the Lookbook Collaboration with H&M and Margielas collection (pretty long description , I know). I was thrilled to style this jacket as soon as I got it. I can't believe I have such a wonderful piece in my hands actually, I'm as surprised as you are! But well, I cant thank enough the lookbook team for hooking me up with it, its really overwhelming to be a part of that collaboration. Check the look here and hype if you like it! Anyways, I struggled a bit to style the first look with it because its so great that I didnt wanted to draw the attention to other elements of the outfit. So I decided to pair it with the shirt I've been wearing a lot lately. My boyfriend got it at a thrift store and I think I've worn it more times than he has. I actually wear his clothes more often than I should, but hes fine with it. Yesterday I actually tried a pair of his jeans, lol. I actually loved how they fitted so you might expect a look wearing his jeans soon.
Anyways, I am super in a hurry because I have classes in a while and have to present and need to copy everything to a paper cause I suck at remembering stuff when I have to present in front of a hell lot of people. I hope you all have a great start of the week! Thank you so much for your comments, you're always super nice to me.
~*~
Hola a todos/as! Este es el look que arme para la colaboración de Lookbook con la coleccion H&M y Margiela (larga descripcion). Estaba super emocionada de pensar como combinar esta chaqueta. No puedo creer que ha llegado a mis manos en realidad, habia visto fotos en tumblr de ella y me enamore, asi que se imaginaran lo sorprendida que estuve cuando lookbook me ofrecio participar en esta colaboracion! En fin, fue un poco dificil pensar como hacer el look para Lookbook por que queria que la casaca resalte, asi que me la puse con un look medio clasico. La camisa es de mi chico en realidad, pero la he usado incluso mas veces que el. Ultimamente me estoy poniendo bastante ropa suya, ayer me probe uno de sus jeans y creo que lo pienso usar pronto jjaja. Ya veran si es que me animo a armar un look! Se que a algunos no les gusta los zapatos pero creo que le dan un toque mas clasico al look, si me hubiera puesto mis creepers habria sido mucho mas tipico mio, y estoy con ganas de probar cosas distintas. Aca me gusto bastante el resultado.
Ando super apurada por que tengo clases y una presentacion y no tengo nada apuntado, soy la peor para memorizar sobretodo cuando presento al frente de mil personas. Espero que tengan una linda semana mil gracias por sus comentarios!