September 15, 2011
March Of The Fire Ants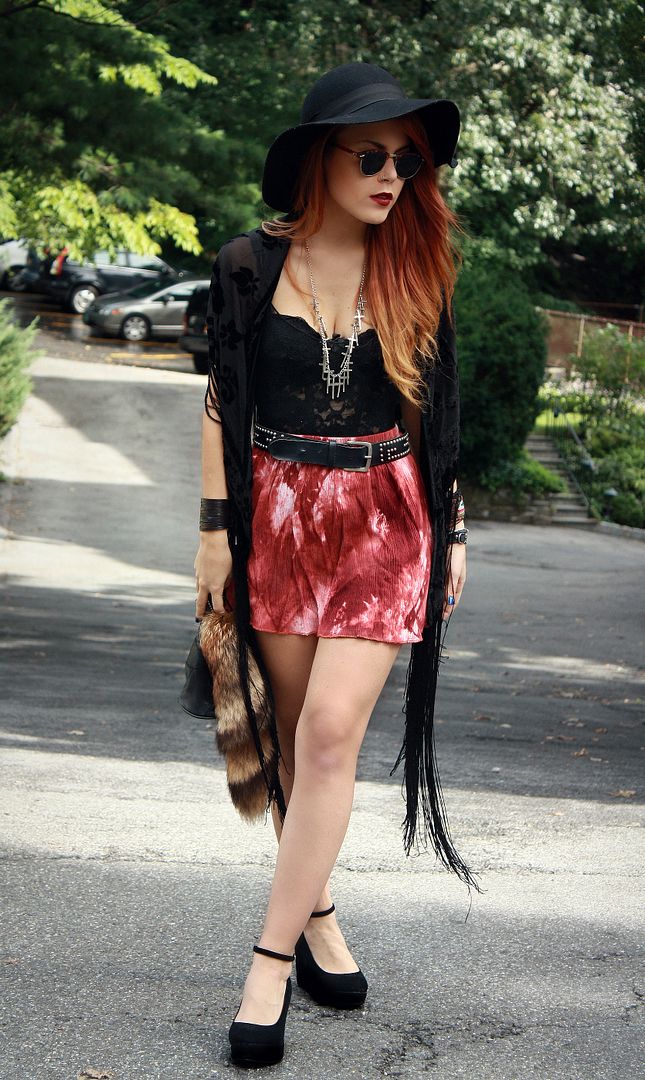 Necklace- Thisistransition
Bustier- vintage Mesh bodysuit- aunts Skirt-second hand Belt-second handShoes- Wholesale-dressBlack shawl- Gypsy Warrior.
Hello there! Above an outfit I wore last week. Luckily my boyfriend went to Bronxville for a day so took the pictures to post them on here. I am wearing the most amazing shawl from Gypsy Warrior. I really like their selected vintage pieces, they have that boho gothic vibe. You should take a look! Oh and the skirt wearing above was actually a maxi skirt… I regret a little but I cut it so long ago when I just wanted mini skirts.
This week has been busy as hell. Had classes all days except for today. I am enjoying the classes a lot, learning about fashion, marketing, advertising , business, economics,etc. not only in a theoretical way but also applied to whats going on in the real world, socially and culturally speaking. Besides, the teachers are awesome. I have also been hanging around Brooklyn and Manhattan doing random stuff .
I got a lovely interview at Disfunkshion Magazine, if you wish you can check it out here. I really appreciate the feature, thank you so much Cristina!
I have a couple of outfit and random pictures from this week that I want to share here so keep tuned people! I also plan to take my camera for a ride and take some streetstyle snapshots, what you think?