July 17, 2013
No Strings Attached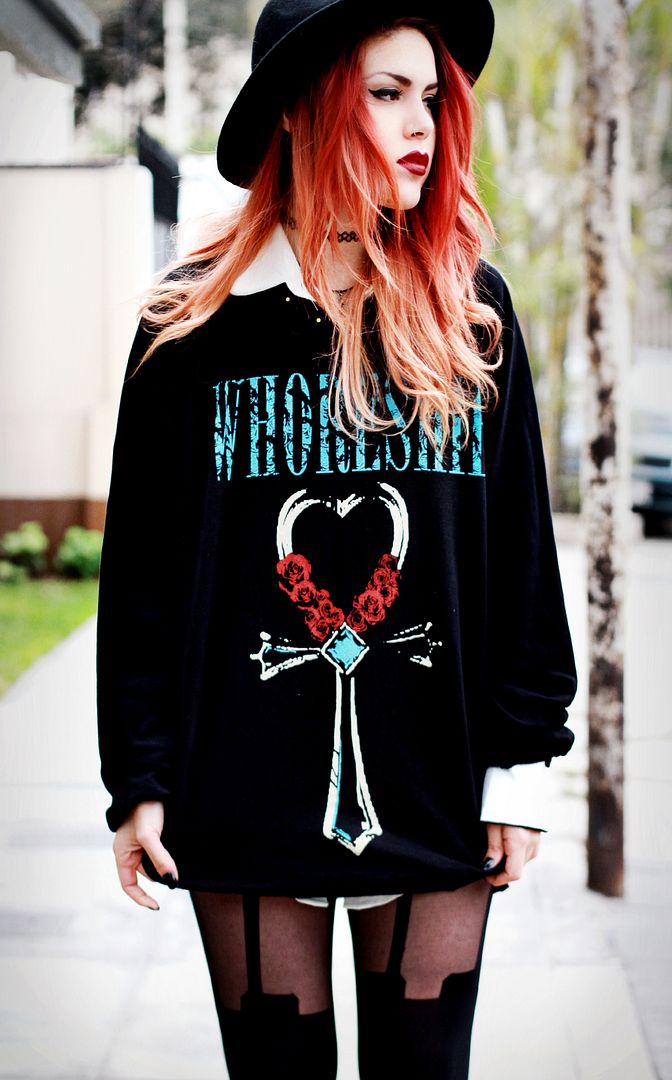 Sweatshirt- Brechere
Jacket- Vintage/ similar here
Shoes- get them here
Blouse- Choies
Hat- Oasap
Iphone case- Casetagram
Not sure what inspired me to put this look together but the colors of the sweatshirt made me want to add a bit of white with the shirt underneath. The hat was a nice compliment to the medieval vibe of the print. You have no idea how soft this sweatshirt is, I've been wearing it to go everywhere.. from running errands to going to a bar with black skinny pants and chunky platform boots.
The case was a gift from Casetagram. I was able to pick some photos from my instagram. I obviously picked pictures that remind me of special moments or pictures related to the people I love. Its a really nice idea for a case and its really easy to do one for yourself! Check the website here. Hope you have a great day.
~
No se que me inspiro hacer este look pero me provoco darle un toque de blanco al sweatshirt asi que me puse la tipica camisa blanca debajo. El sombrero va bastante con el print medieval. No tienen idea lo suave que es el sweatshirt.. Lo he estado usando para todo.. incluso ir a un bar con un pantalon pegado y mis botas con plataforma de cuero.
El case es de Casetagram. Pude escoger fotos de mi cuenta de instagram y ponerlas en un collage. Obviamente escogi las que me recuerdan momentos especiales o fotos relacionadas a gente que quiero. Es una linda idea y es super facil hacerlo! Chequeen la pagina aca.
Que tengan un lindo dia.