July 5, 2013
ORPHANED LAND.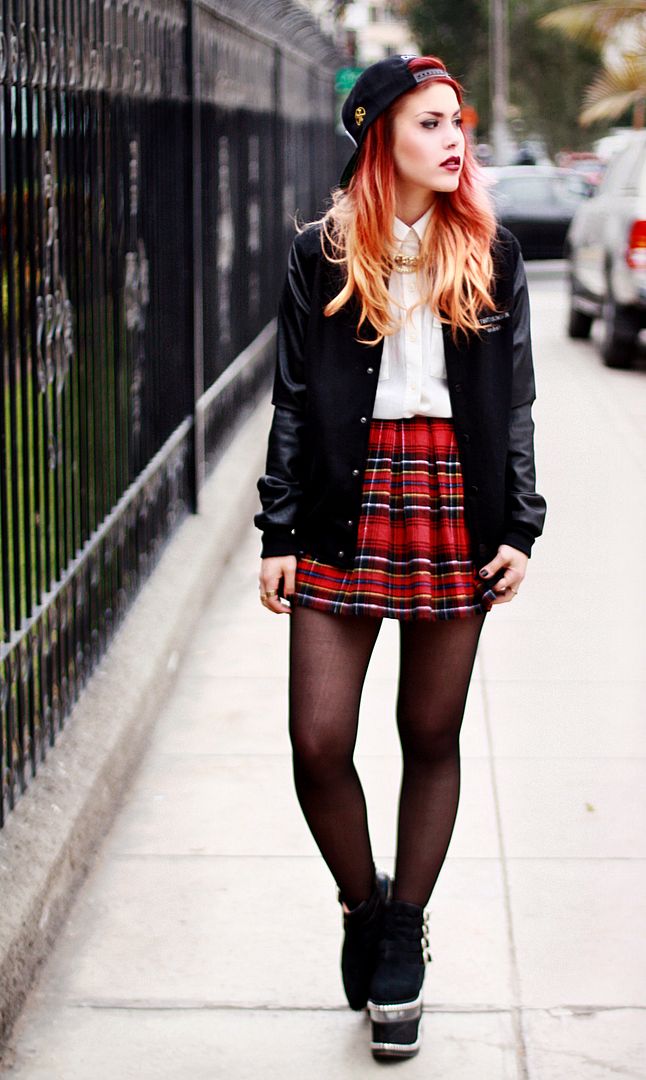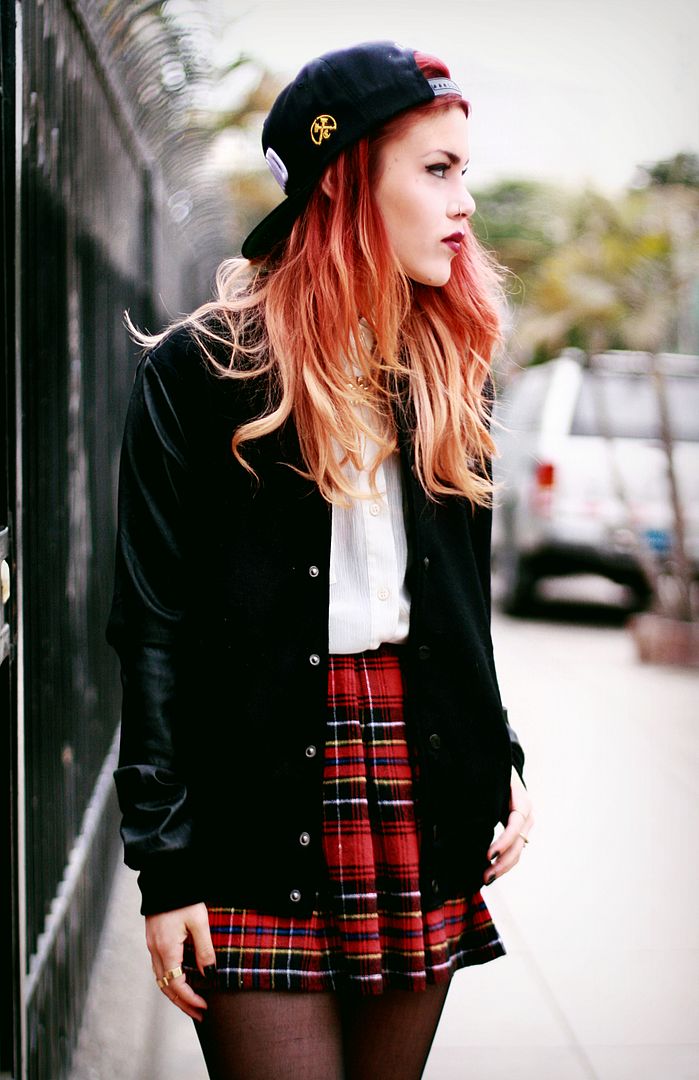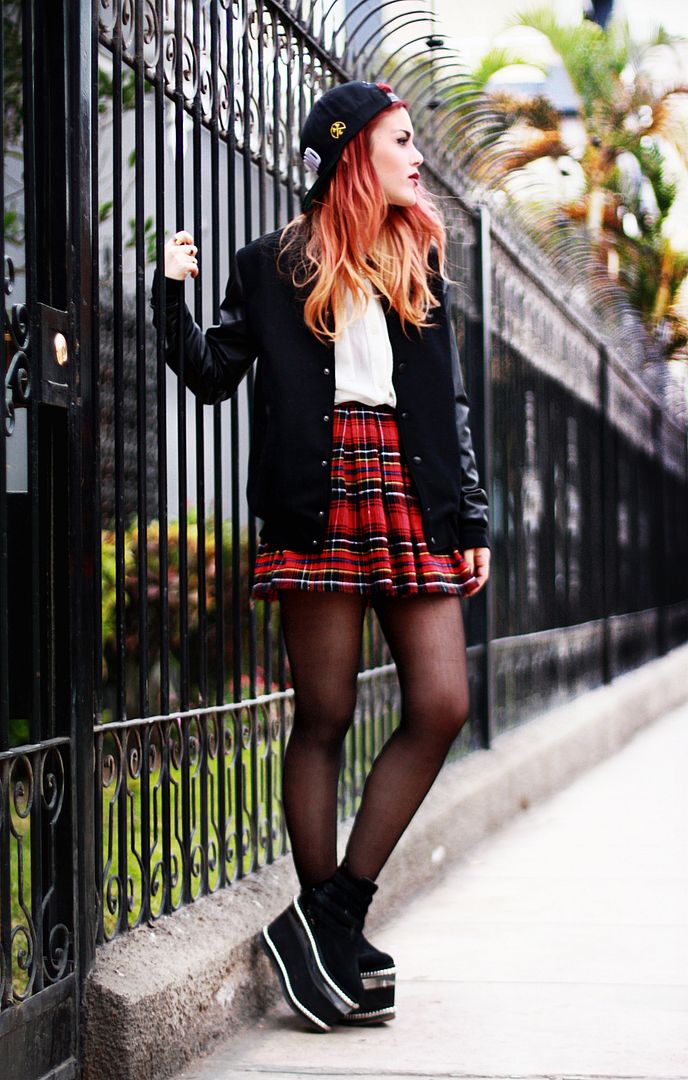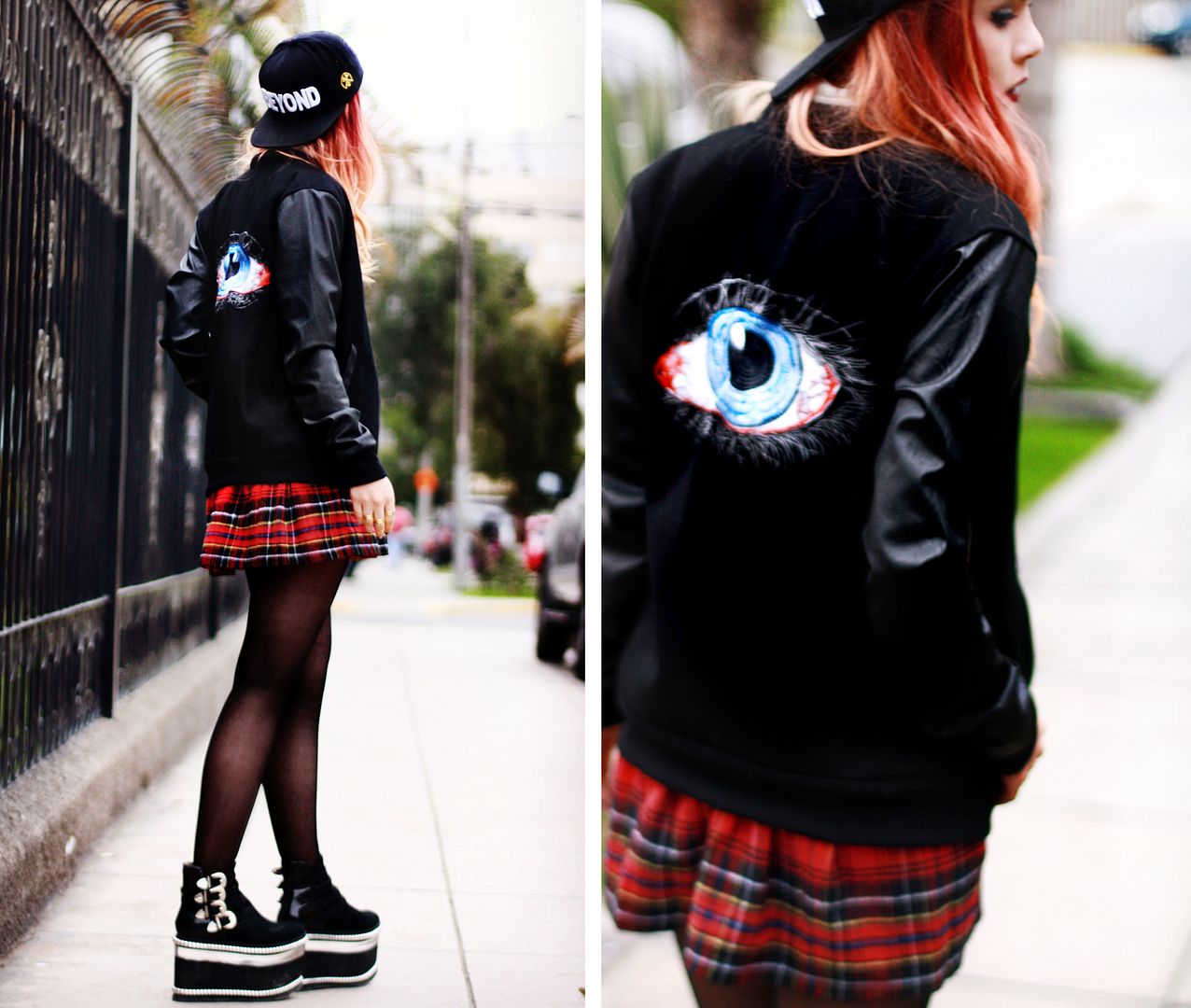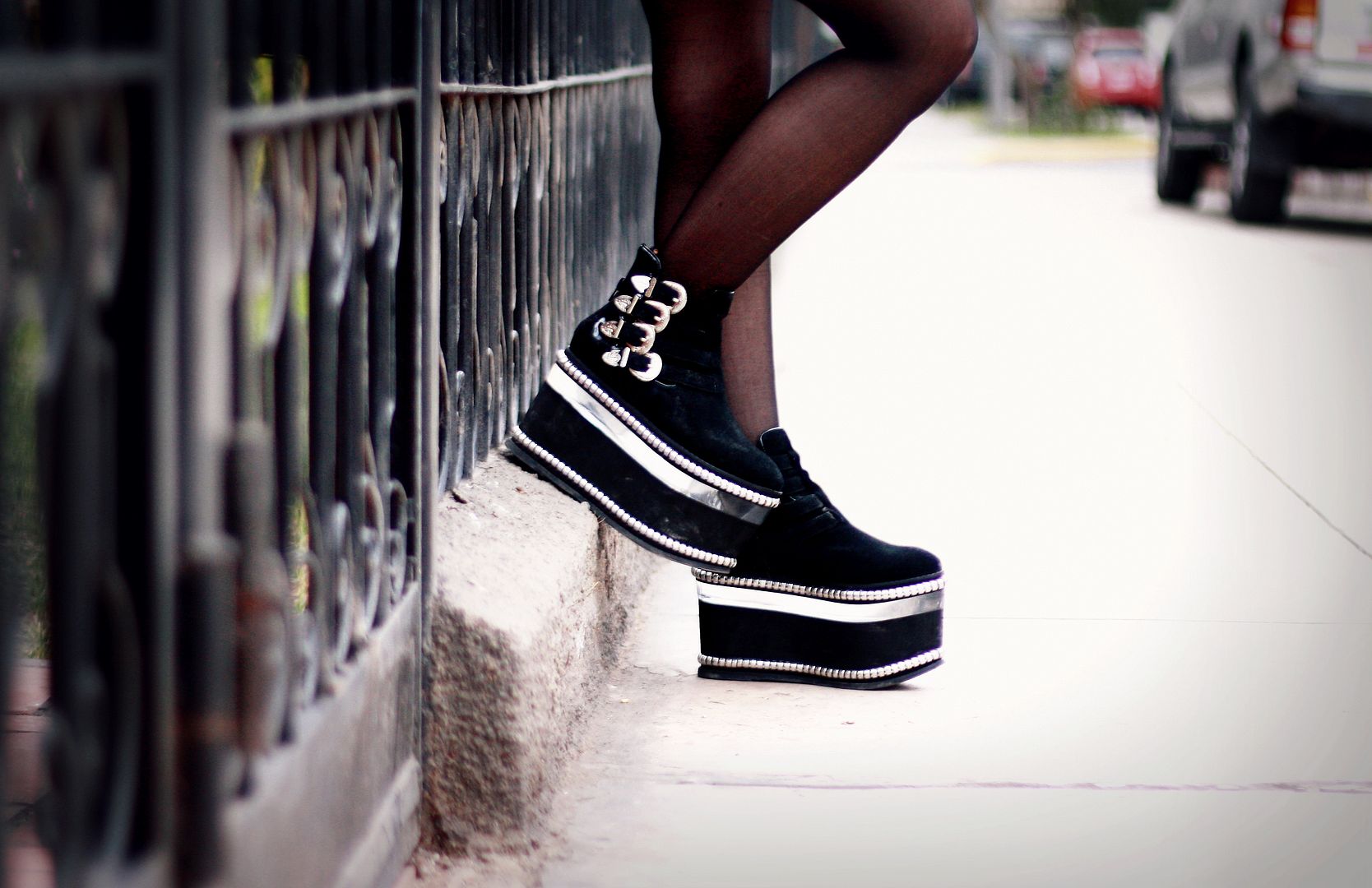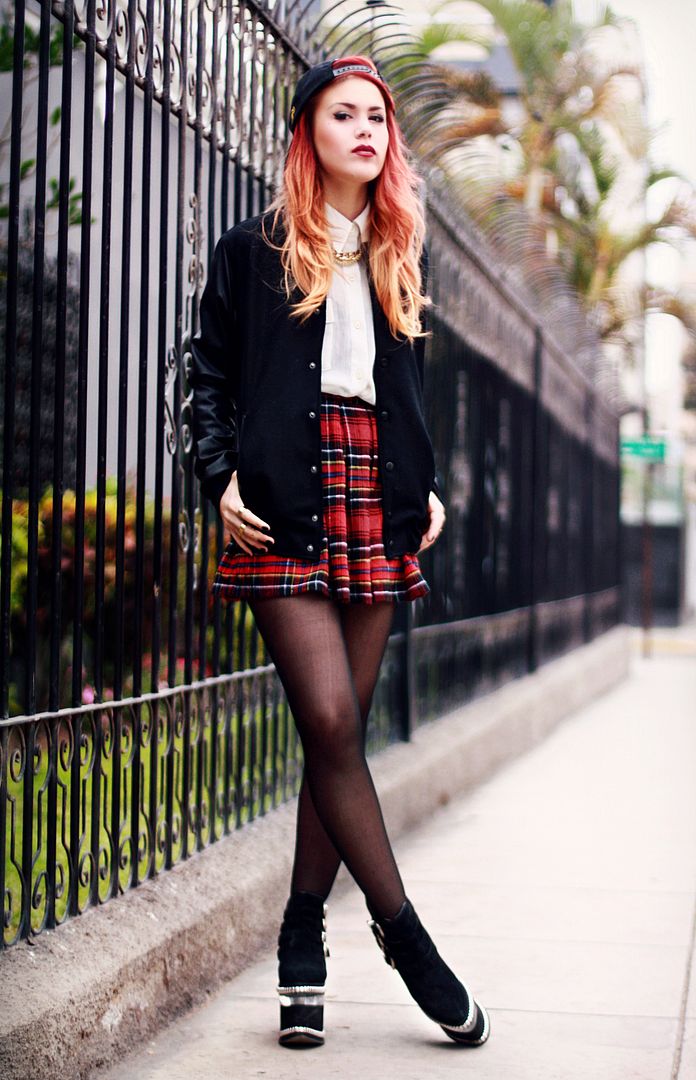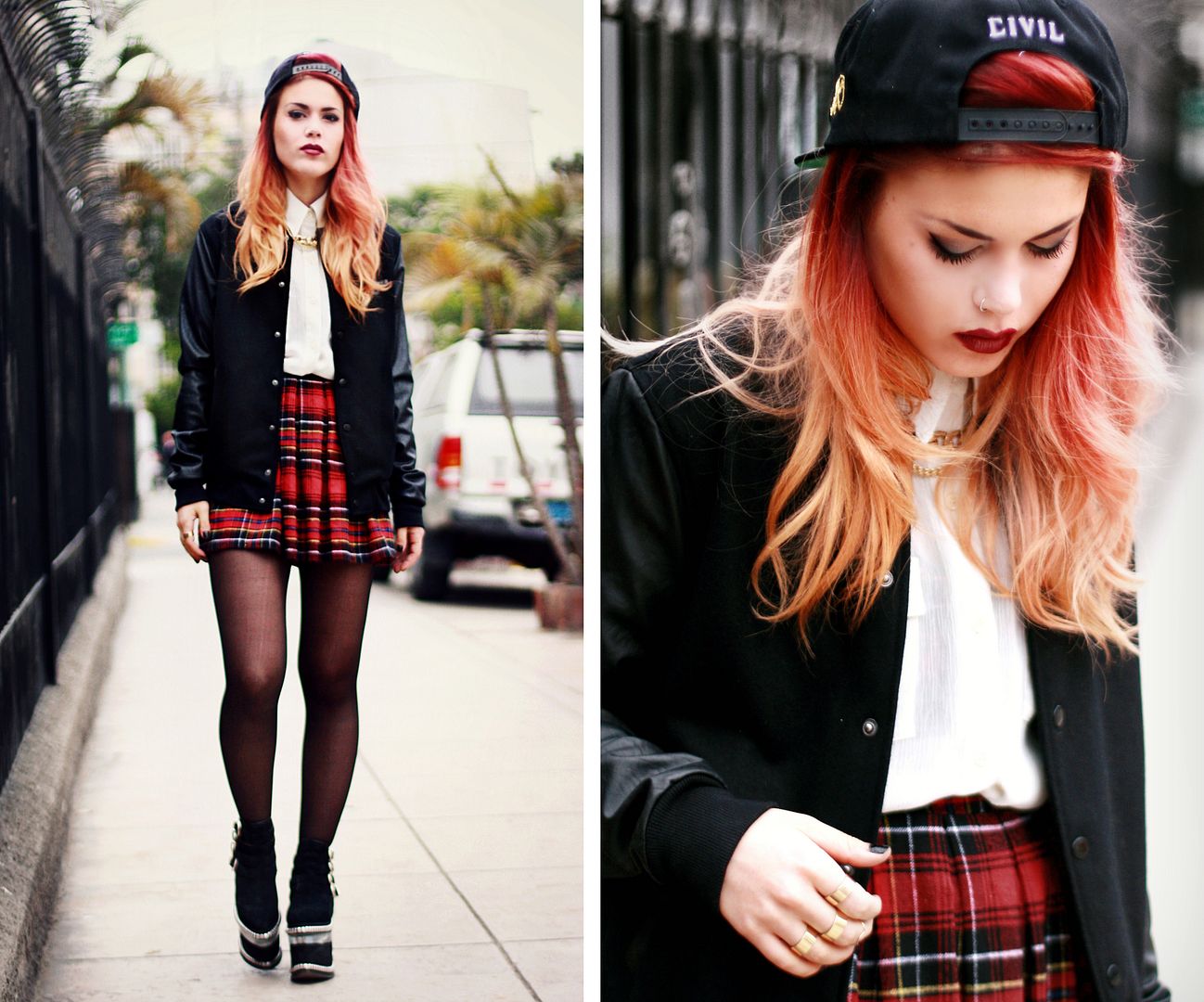 Jacket- She Inside
Dress worn as skirt- Skinny Bitch Apparel
Blouse- Vintage
Shoes- Miss Kl
Snapback- Civil Clothing
I wanted to wear this plaid dress a million years ago but didn't want to recreate the classic graphic tee and plaid skirt combo. I thought it would be nice matching it in a very old school outfit with a little hip hop vibe (thanks to the snapback and chains). Really liking this style a lot, you will actually see something similar on the collaborations I've been doing with peruvian brands. I have been dressing up like this lately to be honest.. its just I didn't shoot the outfits. Everything looks better with this black bomber jacket that I'm wearing almost every day.
Anyways, I got a couple of nice things yesterday and a little vintage dress too. Not sure if im digging vintage dresses but it was so cheap I had to buy it. Probably wearing it soon! Hope you have a great friday.
~
Hace tiempo que quiero usar este vestido pero no queria recrear el tipico look de falda a cuadros y t-shirt grafico. Asi que me fui mas por un look bien old school mezclada con una onda hip hop. Los collares y la gorra le dieron ese toque especial. Me esta gustando mucho este estilo.. en realidad ando usando looks como este pero justamente no habia podido tomar fotos. Incluso las colaboraciones que he hecho aca con marcas peruanas han sido con esta onda . Amo esta casaca, la he usado demasiado en este invierno en Lima.
En fin, ayer consegui un par de cositas y un vestido vintage bello.. no estoy muy obsesionada con vestiditos vintage por el momento pero estaba tan barato que tenia que llevarmelo! Probablemente lo use pronto en el blog. Que tengan un lindo viernes.