July 5, 2011
Paisley & lace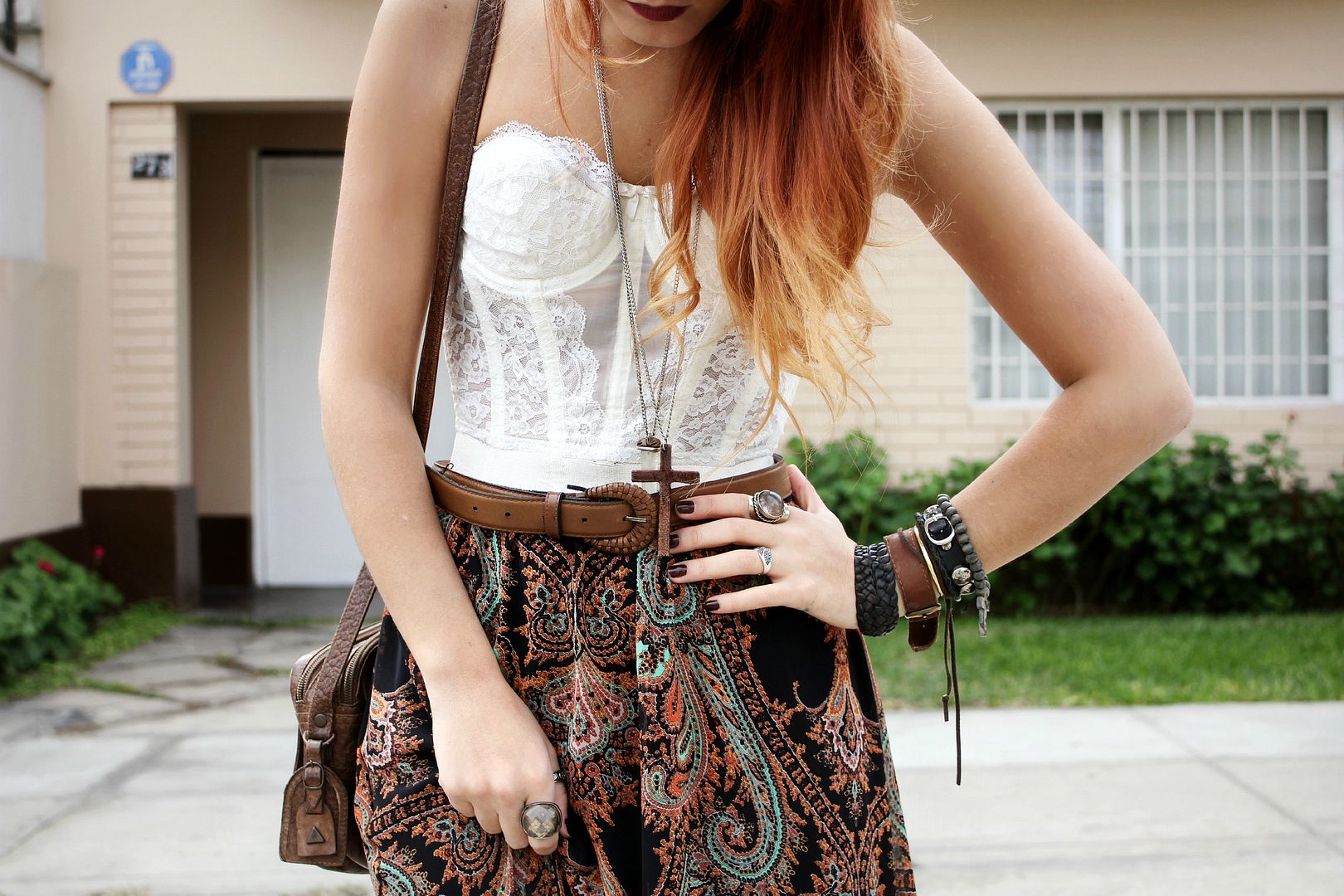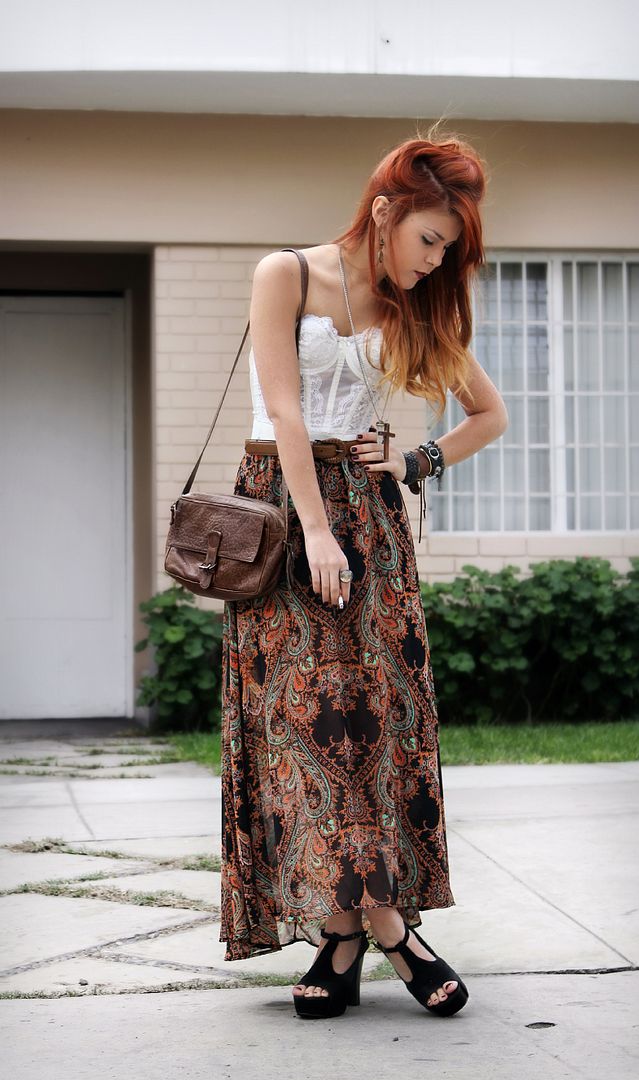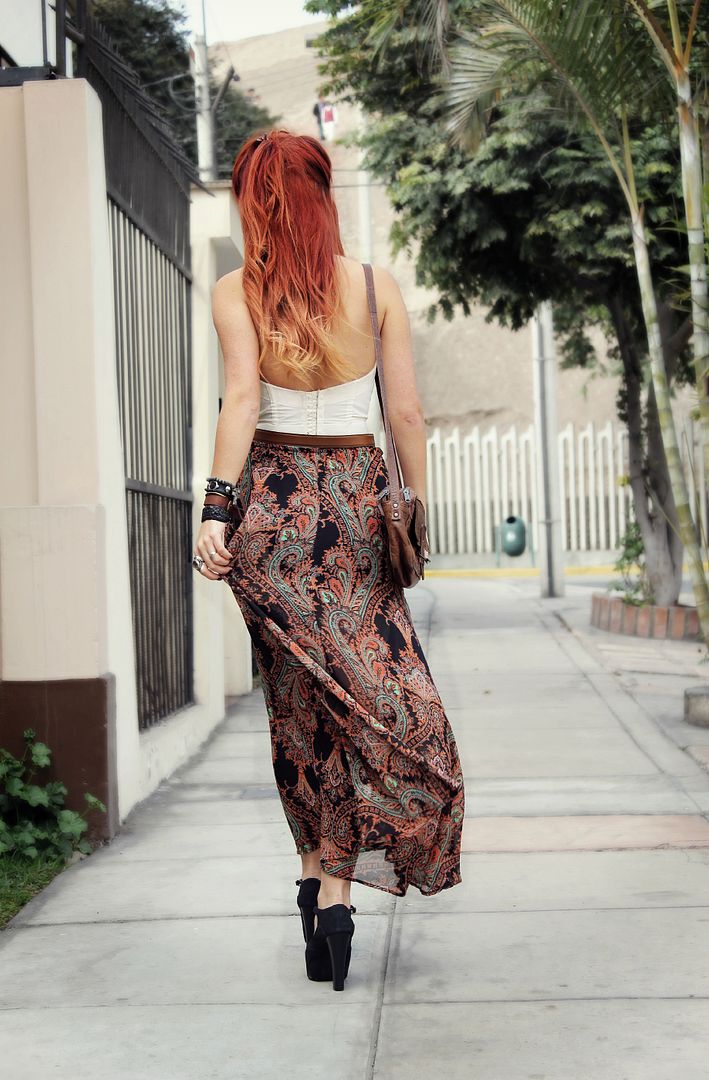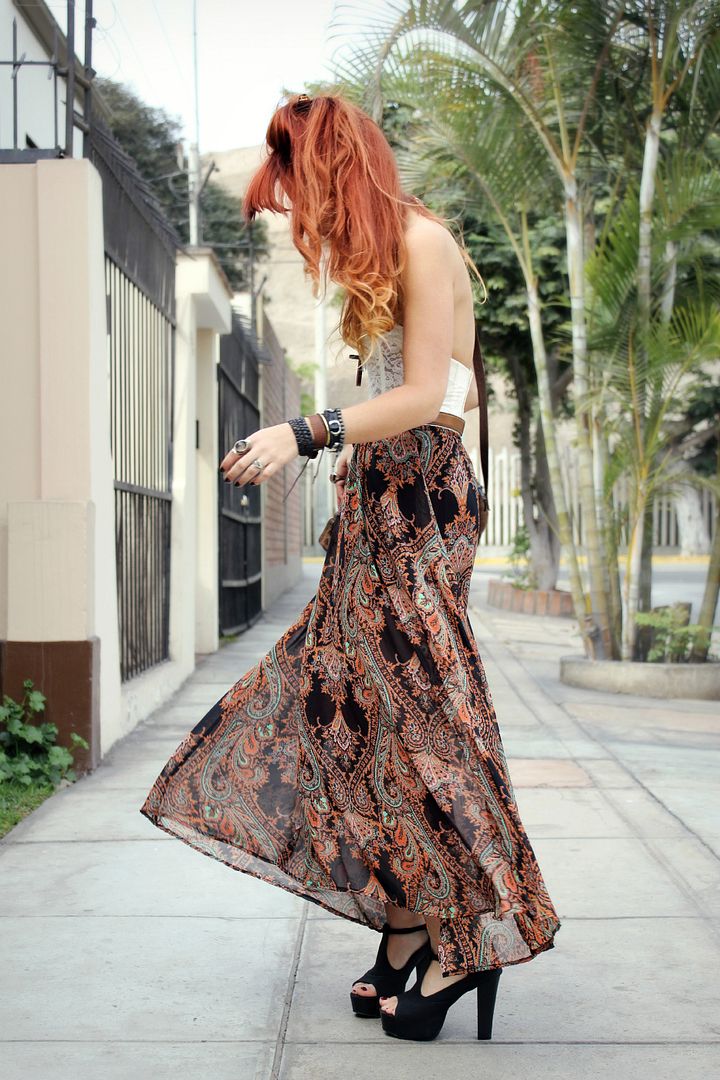 Wearing: Hallelu skirt, Fashionpash heels, Vintage bustier and random necklaces.
Love this flowy skirt. This pictures were taken on a sunny day, hence the little clothes im wearing. Now I cant go out without wearing a jacket or a jumper. Well for those who are still experiencing summer, this is the perfect outfit if you wish to be comfortable yet don't look sloppy. Maxi skirts are the perfect garment to wear during summer, trust me, hot weather can be minimized considerable amounts . If this wasn't printed I will definitely wear it with layers but Im not sure how to make it work along with this amazing summery paisley print. The bustier is the one I told you I got along with three other ones. Never thought Id get a white one but man, who can resist when they are only 3 bucks!
Keep tuned I have a little giveaway coming.