July 24, 2012
♥ ♥ ♥ ♥ ♥ ♥ ♥ ♥ ♥ ♥ ♥ ♥ ♥ ♥ ♥ ♥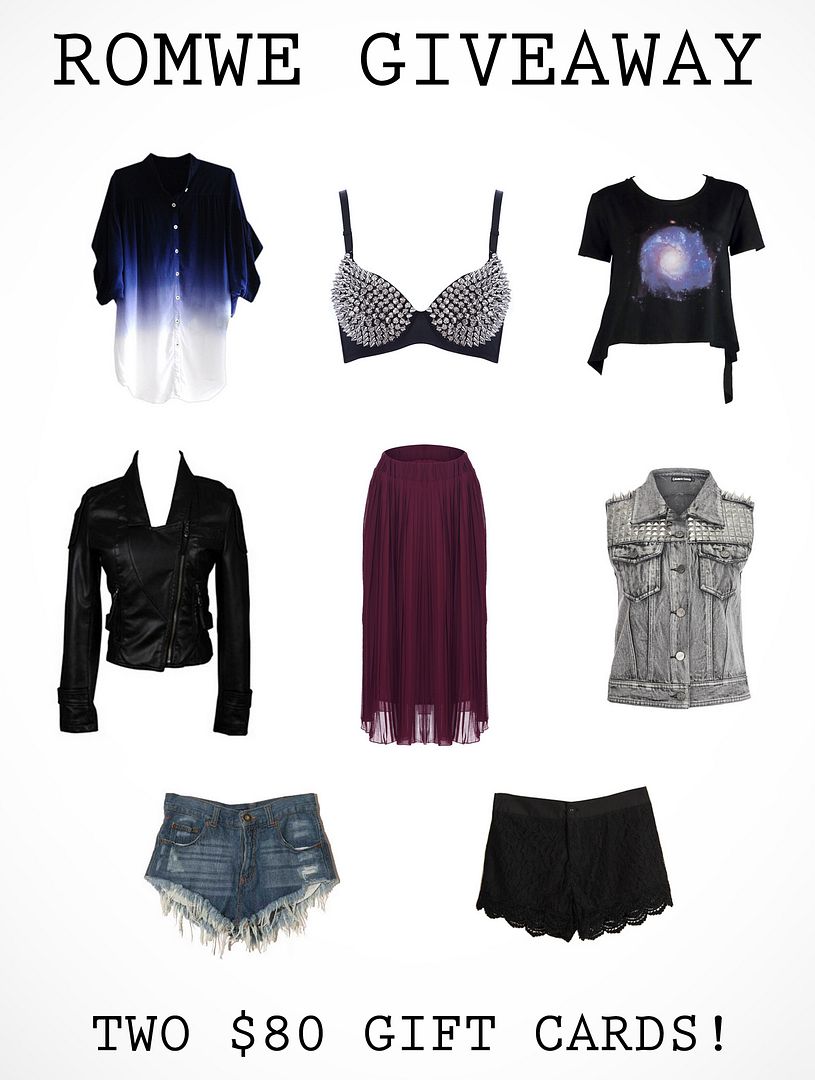 As I told you a couple of days ago, I'm hosting another giveaway! Romwe, one of my favorite online stores of course, is giving away 2 gift cards worth $80 to spend on their website! Im so happy I can host this for you, it means a lot to me seeing you loved the sets I put together here!
To enter this giveaway:
1. Register on www.romwe.com
2. Like my blogs Facebook page here
3. Leave a comment with your name and registered email address on Romwe below
thats it!! Giveaway ends on July 31st.
good luck everyone!
*
Como les conte hace un par de dias, he decidido hacer un sorteo! Romwe, una de mis tiendas online favoritas, esta sorteando dos vouchers de $80 a dos lectoras de mi blog 🙂 Me pone muy feliz poder darle la oportunidad a DOS de ustedes! Sobretodo por ver como les gusto los sets que hice el otro dia en este post. El sorteo esta abierto mundialmente asi que les llegara lo que pidan donde quiera que esten.
En fin, para participar solo tienen que:
1. Registrarse con su correo electronico en www.romwe.com
2. Darle Like a la pagina del blog en Facebook.
3. Dejar un comentario con su nombre y el correo que usaron para registrarse en Romwe.
Eso es todo! el sorteo termina el 31 de julio.
Suerte a todos/as!