November 5, 2012
Seas of the Sun.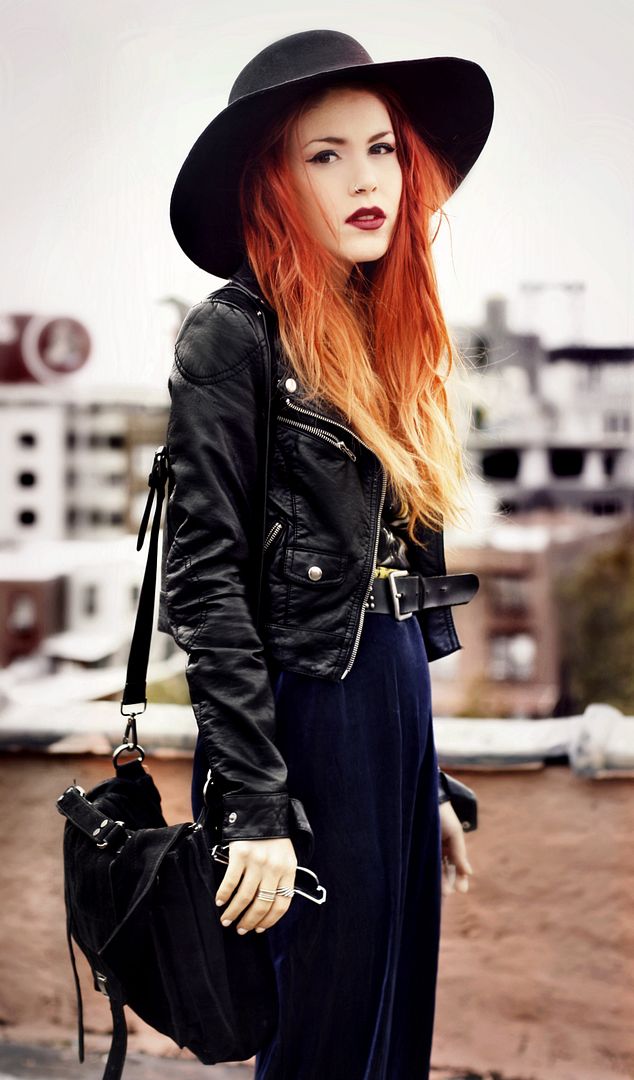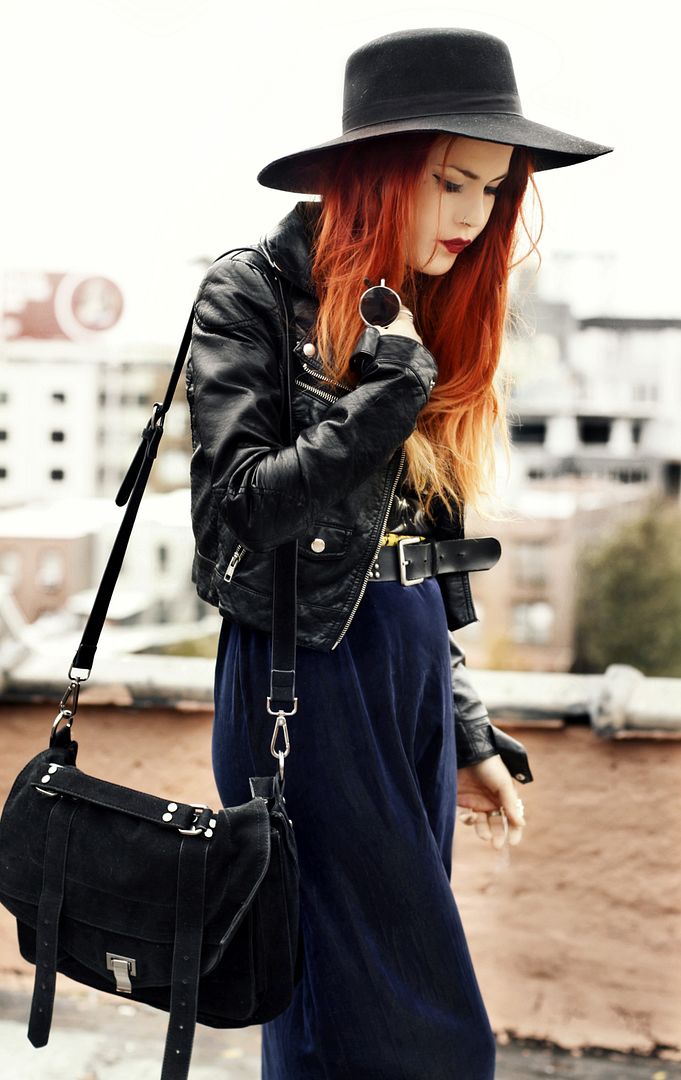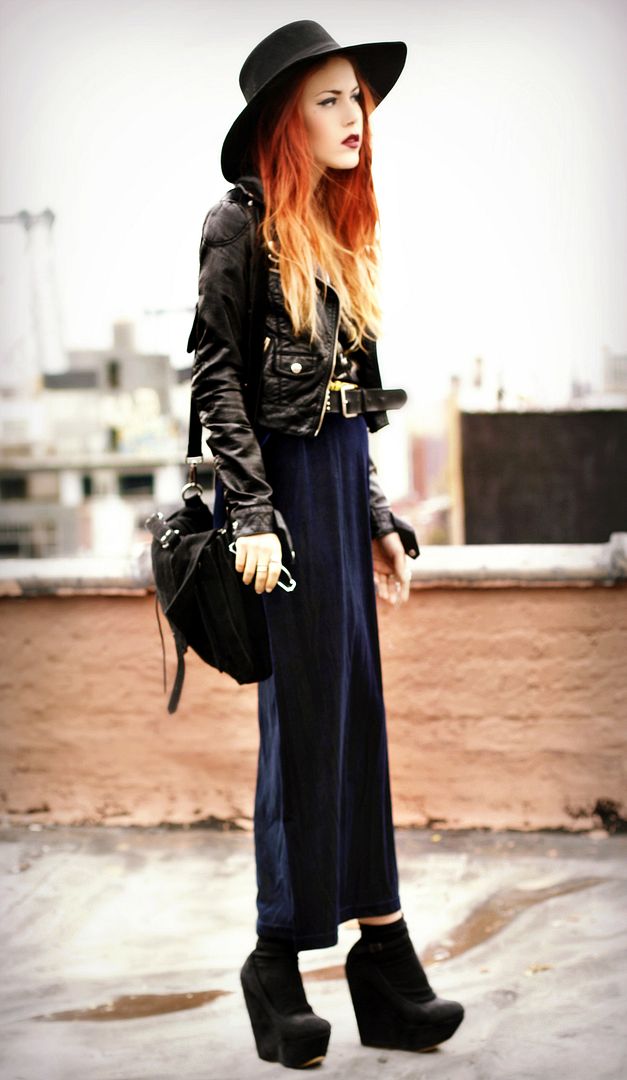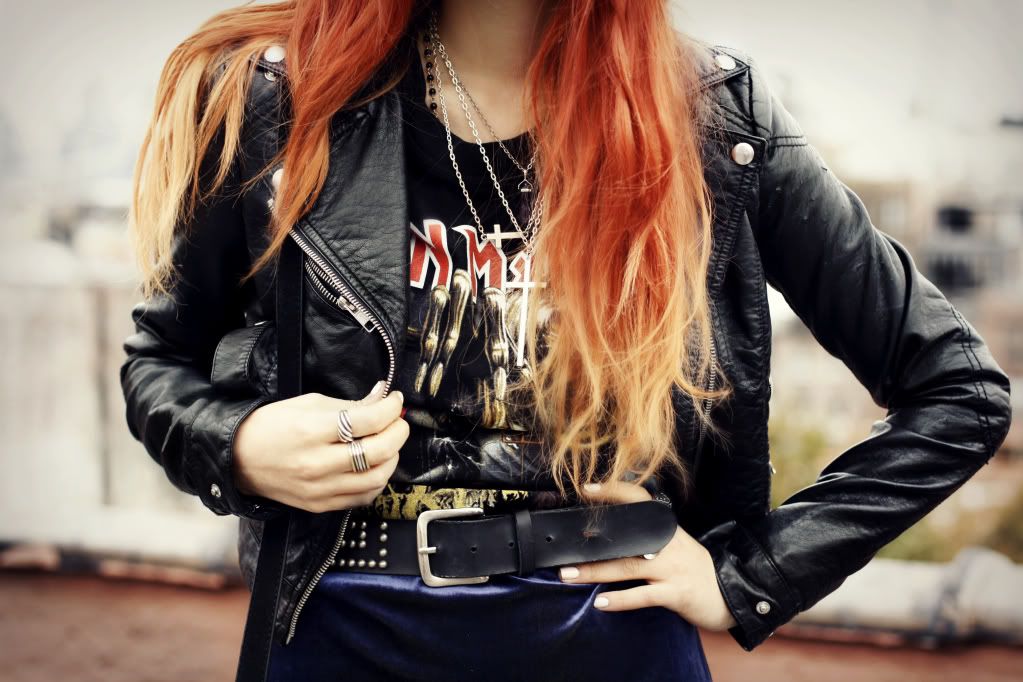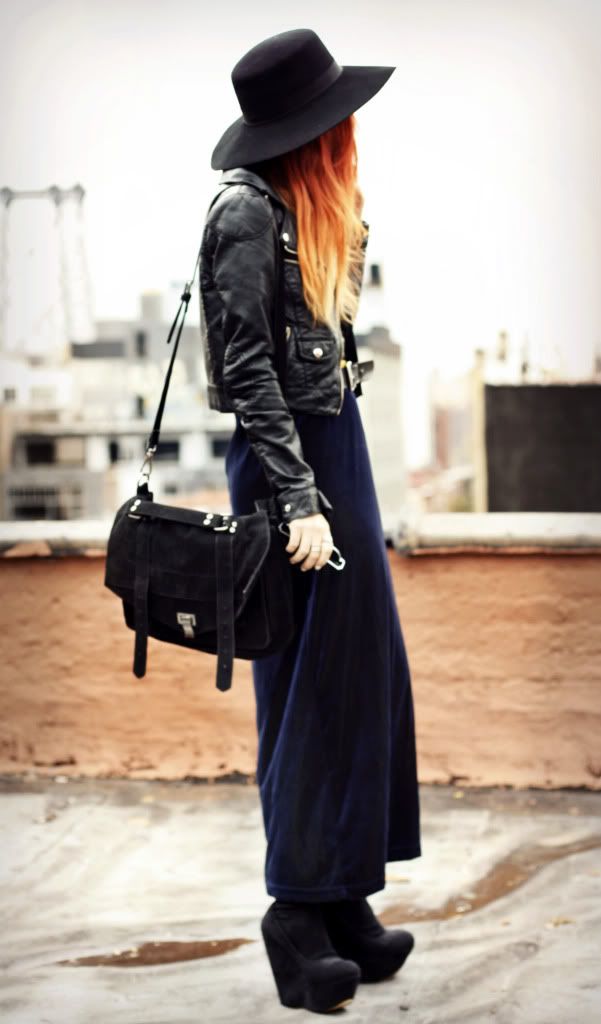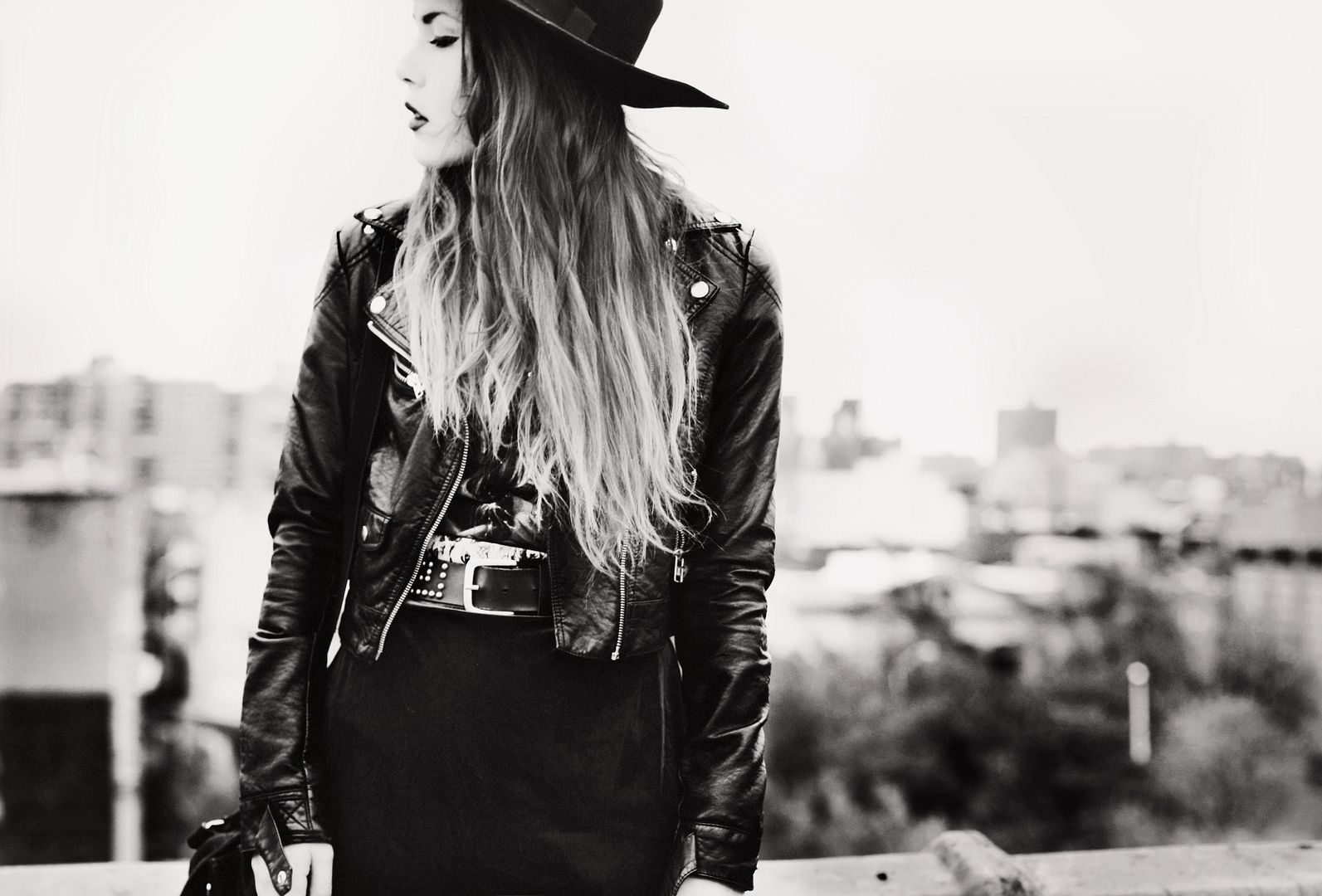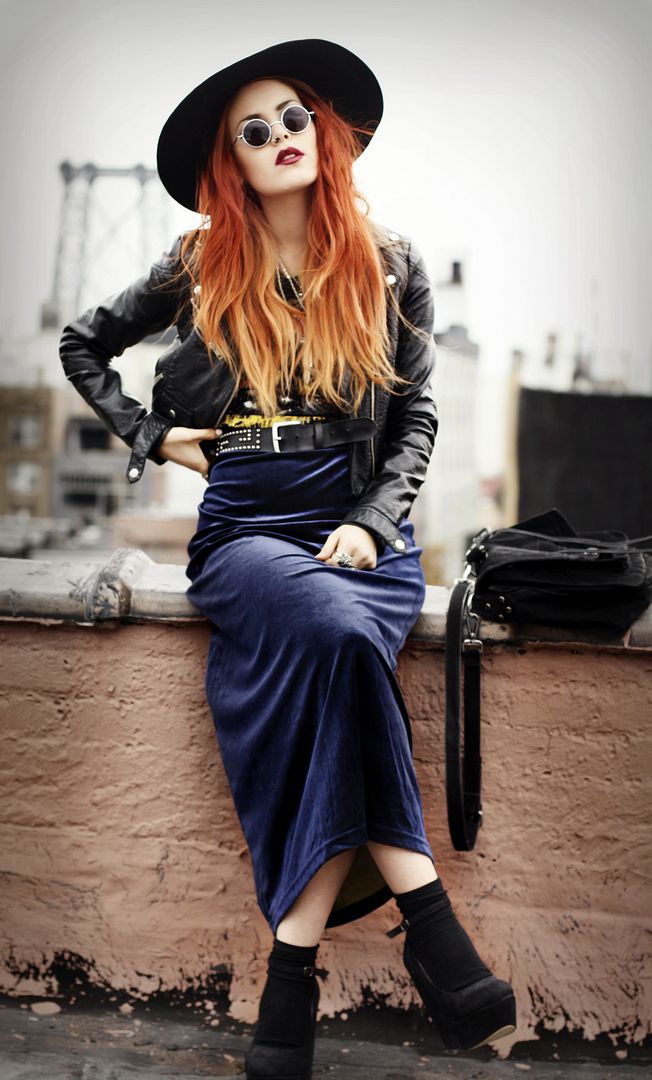 Deep blue velvet dress ~ Saltwater Gypsy
Iron Maiden t-shit ~ store in Peru
Shoes ~ Jessica Buurman
Jacket ~ H & M (second hand)
Hat ~ River Island

Its monday and its freezing. I think I just got a cold on saturday because of the long walk I told you about! We came back walking too and it was cold as hell, I couldnt feel my bones. Need to leave the house more warmed and layered up I guess. But it was kinda worth it? I got this perfect oversized bomber jacket in a really nice shade of brown. Ill show it later on an outfit post. I didnt get anything but my boyfriend got a couple of plaid shirts which I plan to steal every once in a while 🙂
Anyways, this outfit is so comfortable. I love maxi skirts/dresses with leather jackets. They always look good and are my favorite piece to wear when I want to be comfortable throughout the day. I love this dress from Saltwater Gypsy, velvet is my favorite fabric but the color is the thing that caught my attention the most. I seriously recommend you all to check Saltwater out, they have so many unique vintage pieces such as kimonos, Harley Davidson t-shirts, maxi skirts, etc.. they even have my platform 90s boots.
Well I got to run now, Im gonna be late to class if I don't leave an hour early because subways are not completely running. Hope you hava a lovely week.
~*~
Es lunes y me congelo. Cada dia se va a poner mas frio pero al menos sale sol de vez en cuando. Creo que el sabado que fui caminando como les conte me resfrie. Regresamos caminando y habian vientos congelados (era de esperarse luego de un huracan) y no podia mas, por un momento no sentia mis huesos jaja creo que debi salir mas abrigada. Por lo menos valio la pena por que consegui una casaca tipo aviador marron bella, ya se las mostrare en un post pronto. Mi chico se compro un par de camisas de franela que tambien pienso robarle de vez en cuando 🙂
En fin, este look es bien comodo. Amo las maxi faldas/vestidos combinadas con casacas de cuero. Siempre se ven bien creo y son super comodas. Esta falda en realidad es un vestido y es de Saltwater Gypsy. El terciopelo es mi tela favorita pero el color de esto es lo que me llamo mas la atencion. Les recomiendo chequear su tienda por que tambien tienen t-shirts vintage de Harley Davidson, kimonos lindos y mas cosas vintage… incluso tienen mis plataformas noventeras. En fin debo correr a clase por que ahora tengo que salir una hora antes por que no hay muchos subways. Espero que tengan una linda semana.