August 8, 2012
Six Feet Under.
CLASH WITH REALITY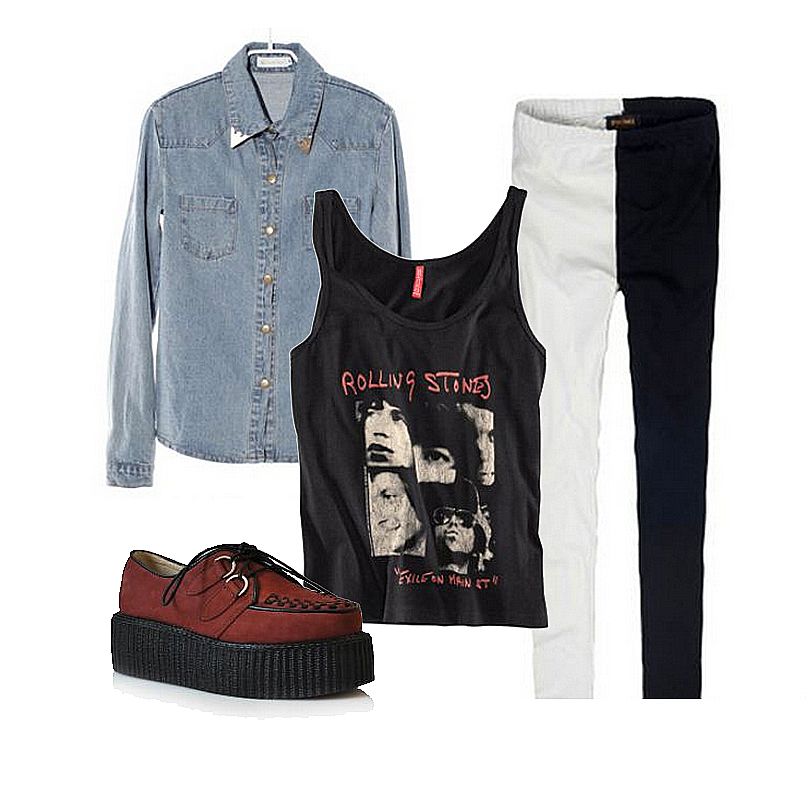 DENIM SHIRT + TANK TOP + LEGGINGS + CREEPERS
SHADOWS OF STEEL

BLOUSE + T-SHIRT + SHORTS + PLATFORM BOOTS + EARRINGS
REVOLUTION IN THE CLASSROOM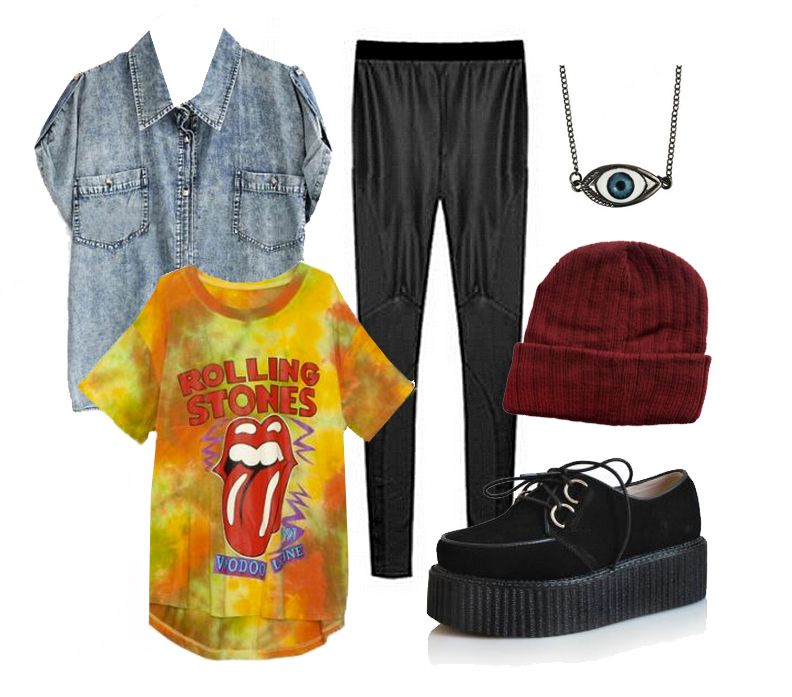 PU LEGGINGS + T-SHIRT + ACID WASH SHIRT + CREEPERS + NECKLACE
BLACK HEART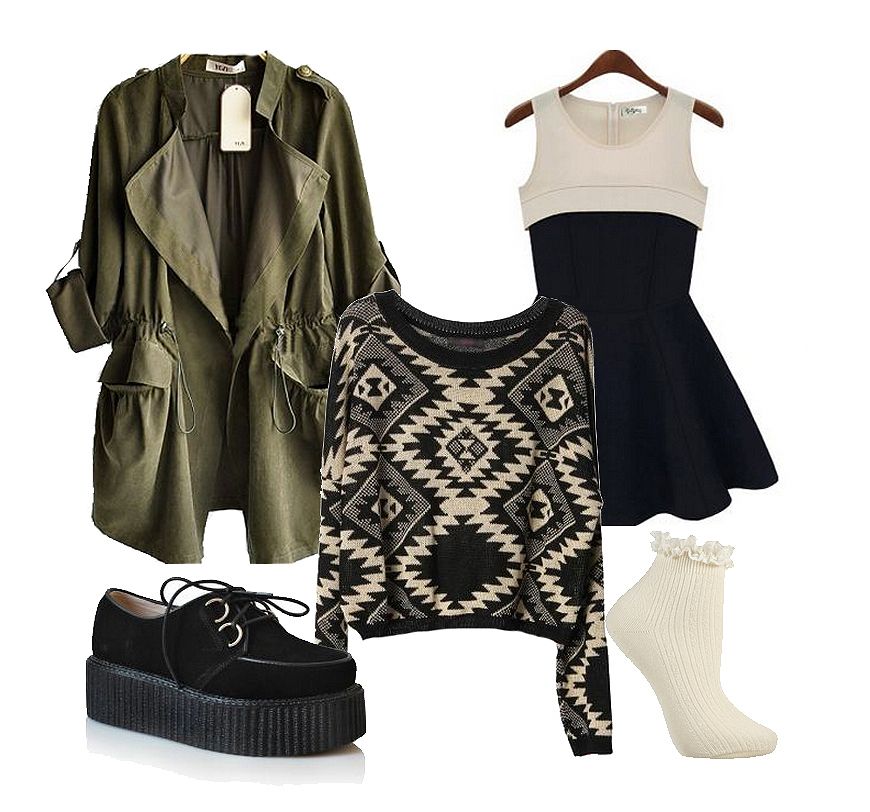 GREEN PARKA+ JUMPER + DRESS + CREEPERS
ENGLISH ROSE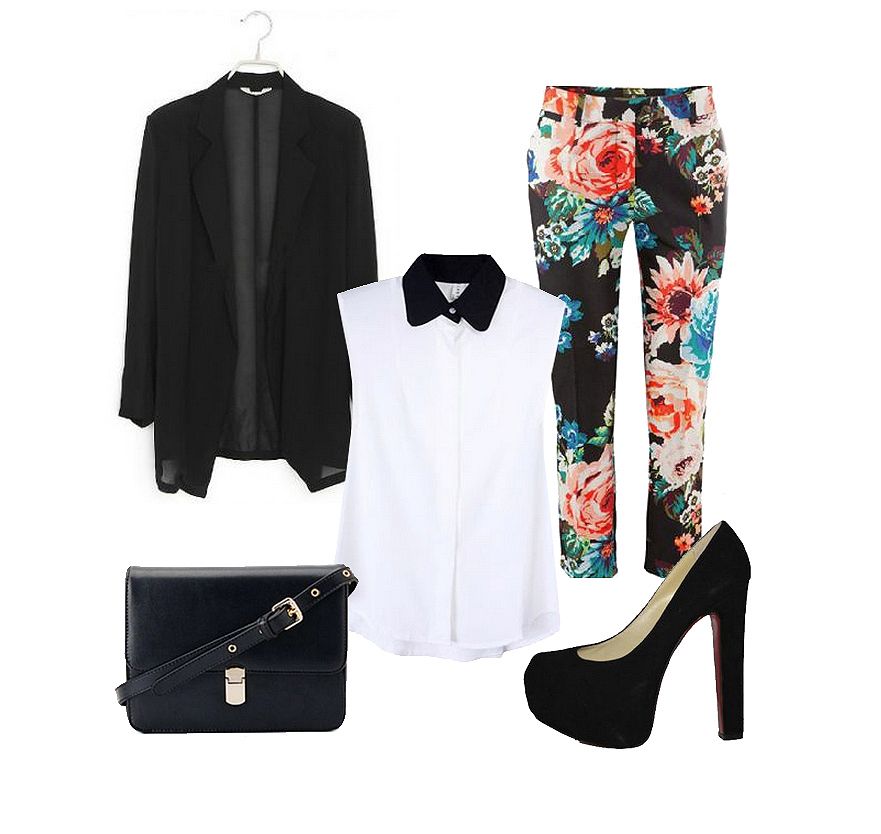 FLORAL PANTS + BLAZER + BLOUSE + SHOES + PURSE
PRETTY VACANT.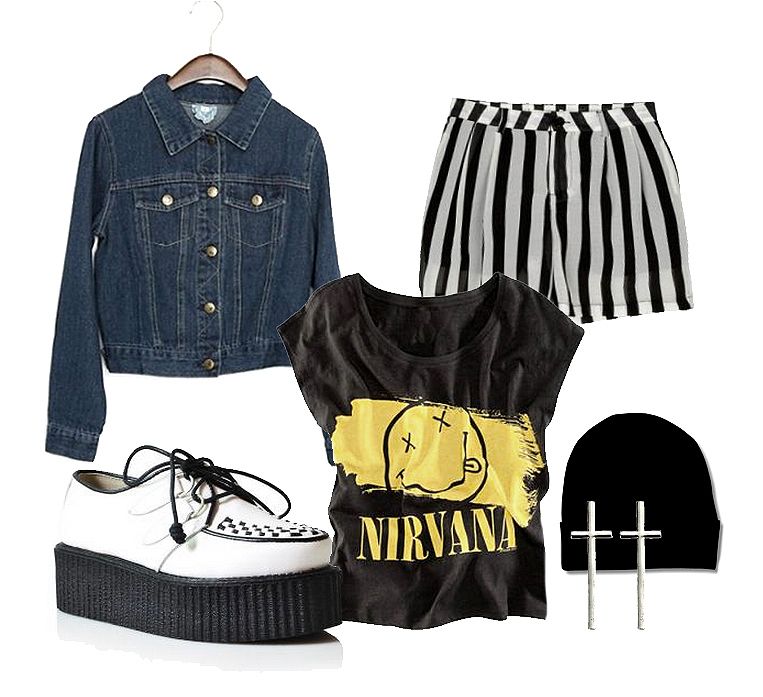 DENIM JACKET + SHORTS + T-SHIRT + CREEPERS + EARRINGS
So MANY cool things. I enjoy visiting  stores like She Inside and coming up with outfit ideas just by seeing different garments. I really like that store because they literally have something for every style. Here I did six different outfits, not all following the same theme but I proper feel they are all my style and would totally wear them if I could. If you see that one of the item is out of stock dont hesitate and look for something similar, for instance they have more parkas and even with different styles. This one is perfect for a colder weather, I actually have one myself and love to throw it on over everything. This draped one is the one to wear for casual days, very laid back yet stylish. And this one is classy as hell, the leather sleeves definitely adds a high fashion vibe to such a military classic piece. Ugh so many more I just cant explain, you better check their items by yourself! The best part is that they offer free shipping worldwide.
Demasiadas cosas increibles en She inside! Me encanta ver la tienda por que tienen prendas para todo tipo de estilos y  personalidades. Siempre se me ocurren looks mientras veo la ropa online asi que decidi hacer collages de nuevo. Estos looks  no siguen la misma onda pero me parecio interesante mostrarles llos diferentes estilos que se pueden crear. Lo  mas  curioso es que me los pondria todos, incluso ese de los pantalones floreados que es super elegante y clasico pero mantiene personalidad.. perfecto para ir a trabajar o algún evento importante. Pueden ir a ver la prenda haciendo click en los tags debajo de cada set. Si es que ven que se ha agotado no dejen de buscar por que siempre tienen algo similar o incluso mejor. Por ejemplo tienen varios tipos de parkas como esta que es perfecta para un clima mas frio, o esta medio drapeada para un look casual y comodo , y esta que va perfecto con todo para dar un toque clasico y moderno al mismo tiempo. Hay demasiadas otras cosas pero pueden verlas por ustedes mismos. Lo mejor de todo es que She Inside no cobra cargo de envio a ningun pais, es decir el shipping es gratis mundialmente asi que aprovechen!