February 11, 2012
Stone Cold.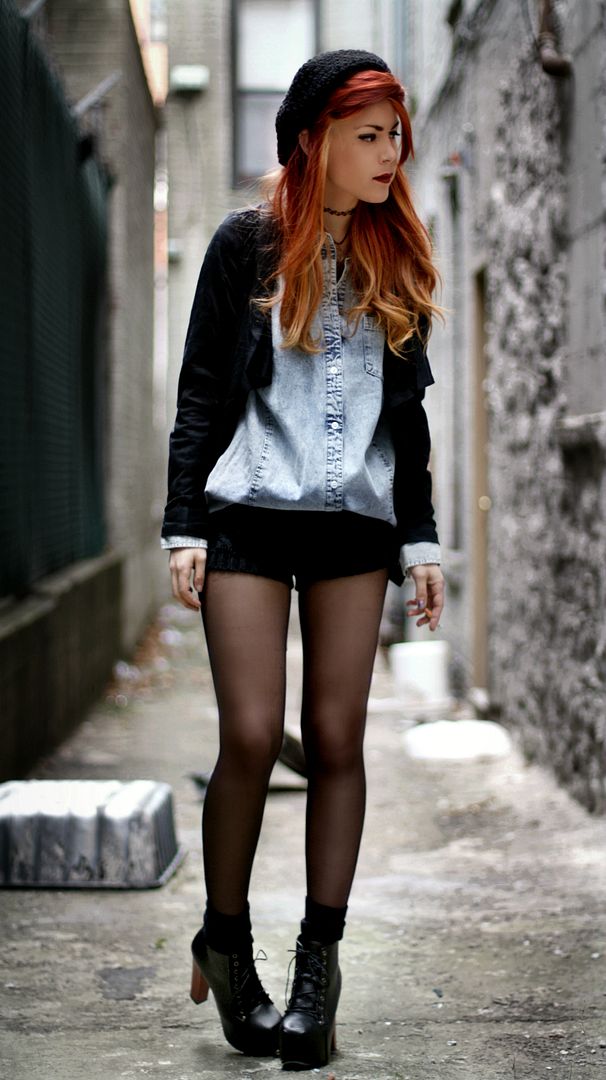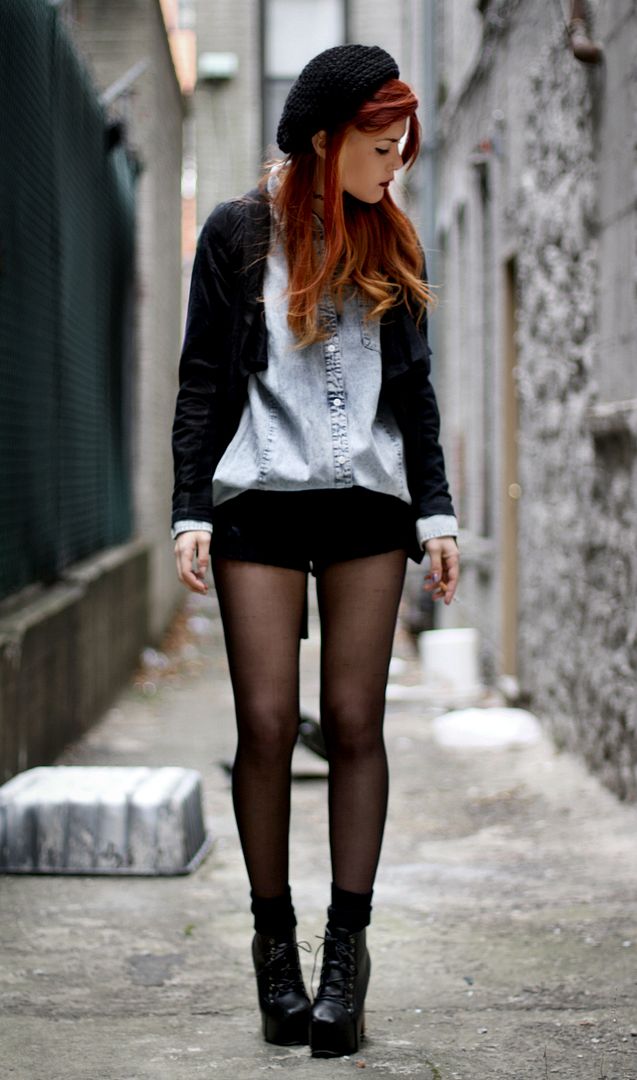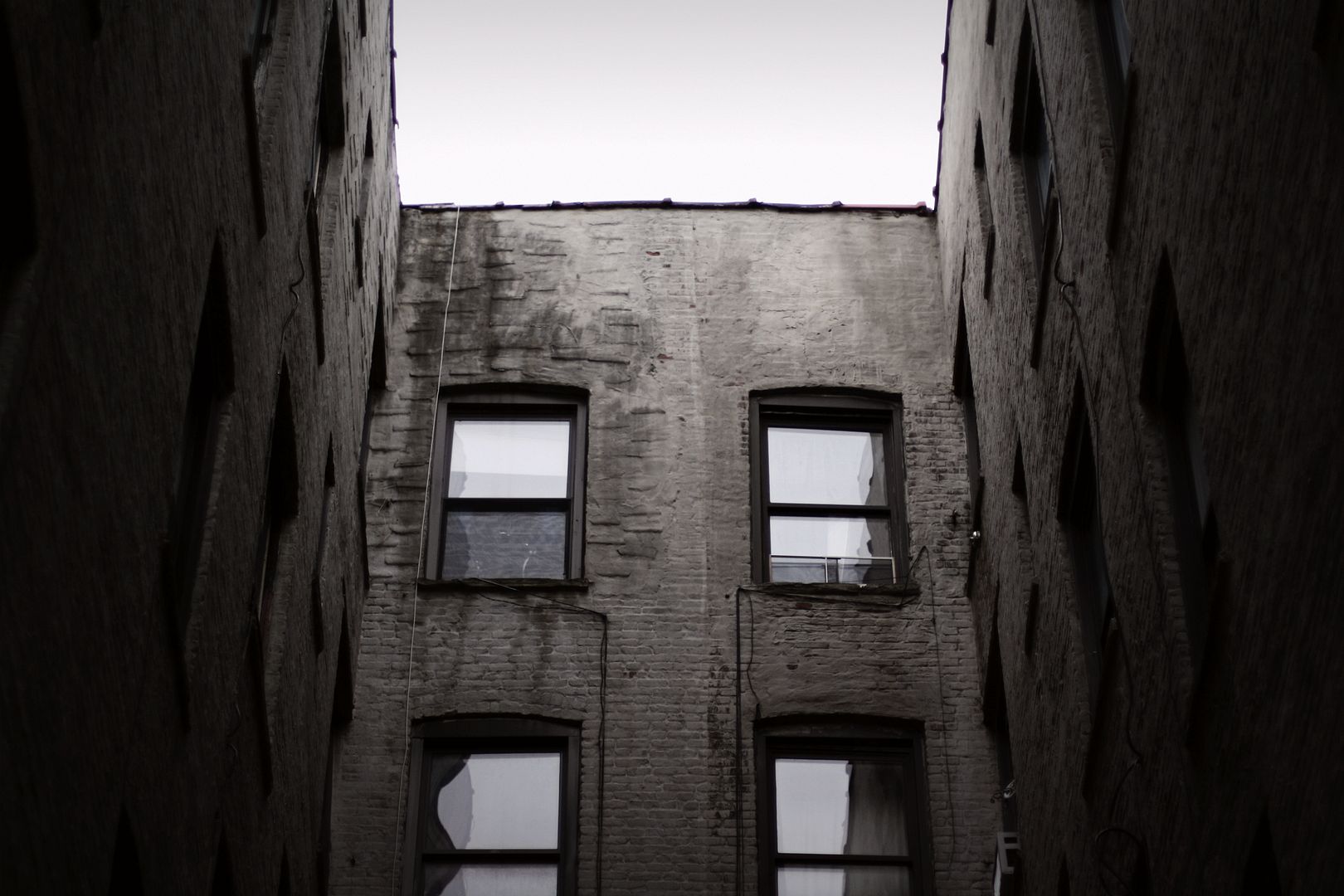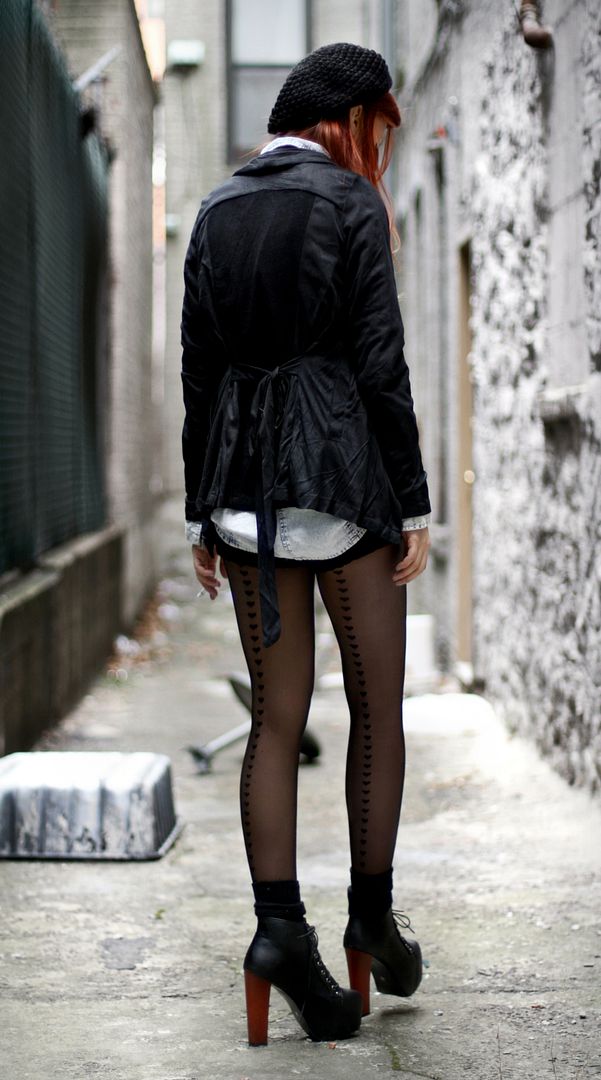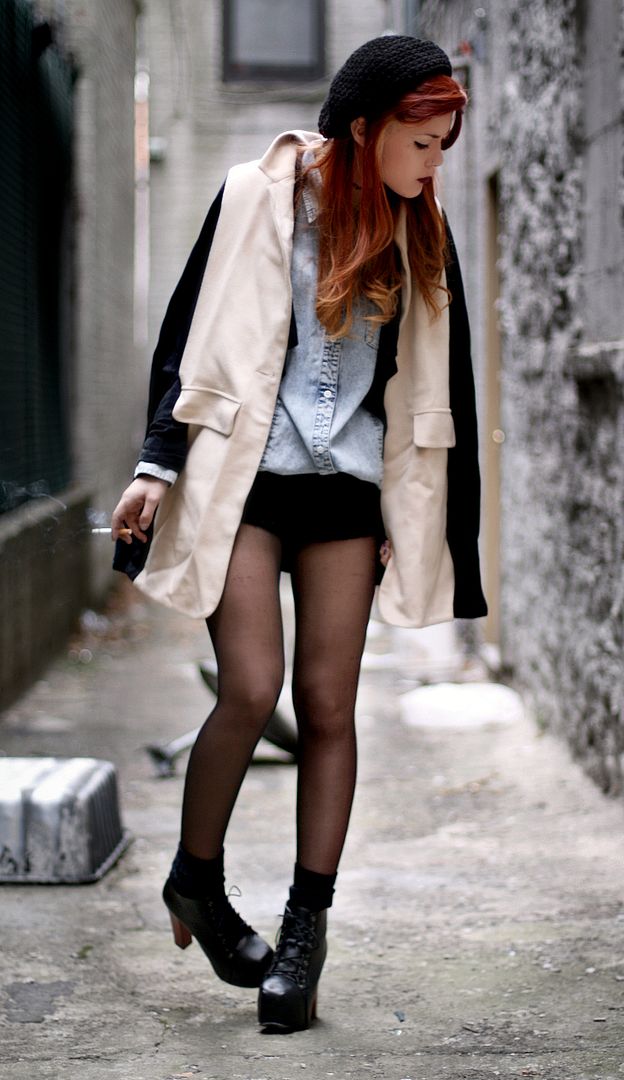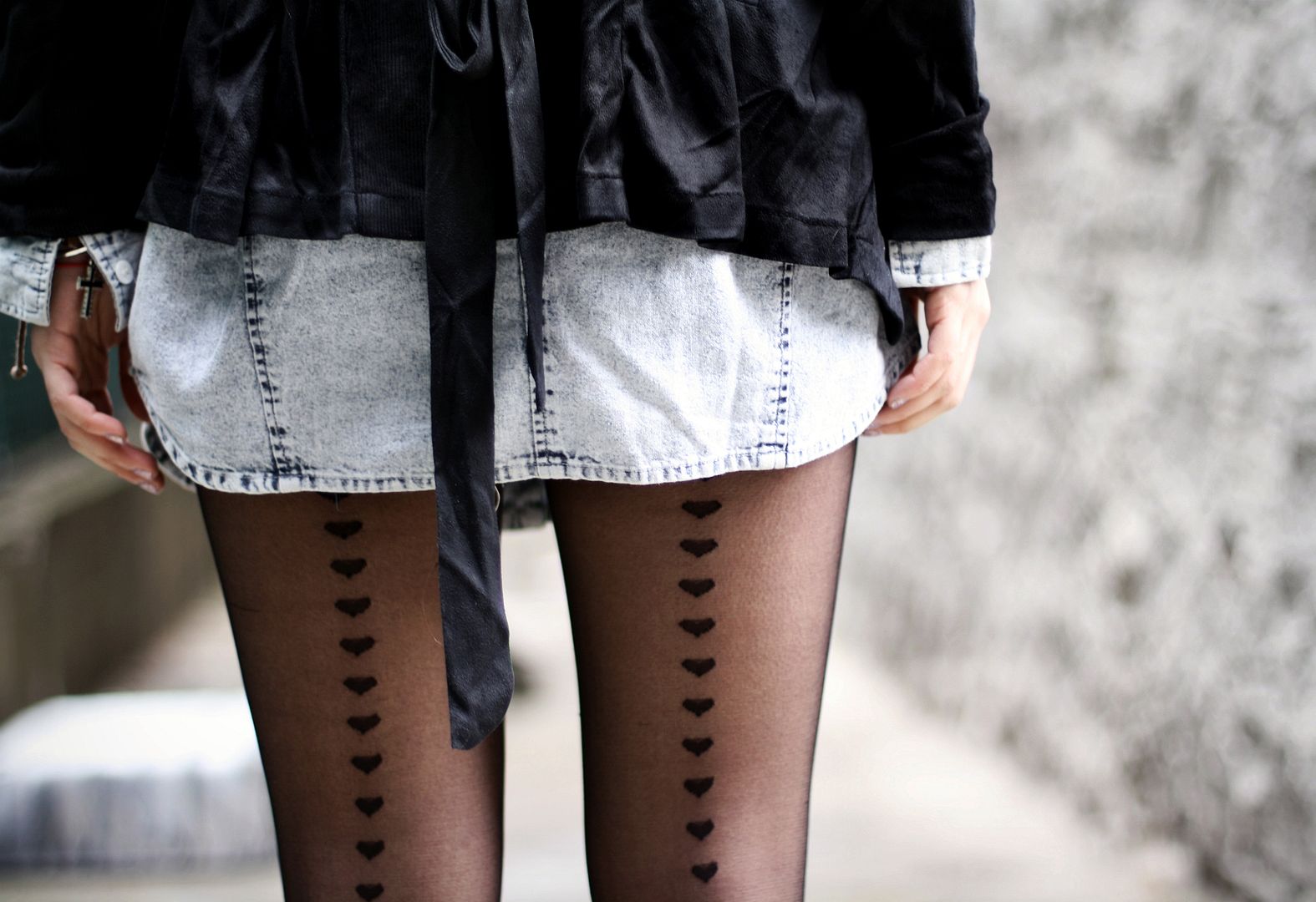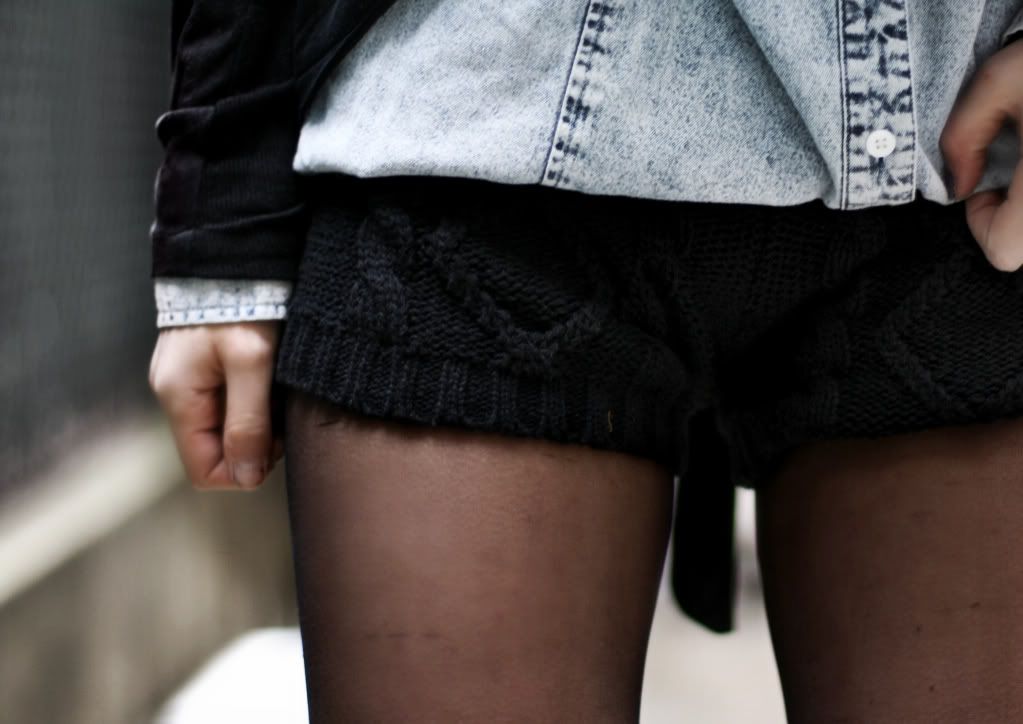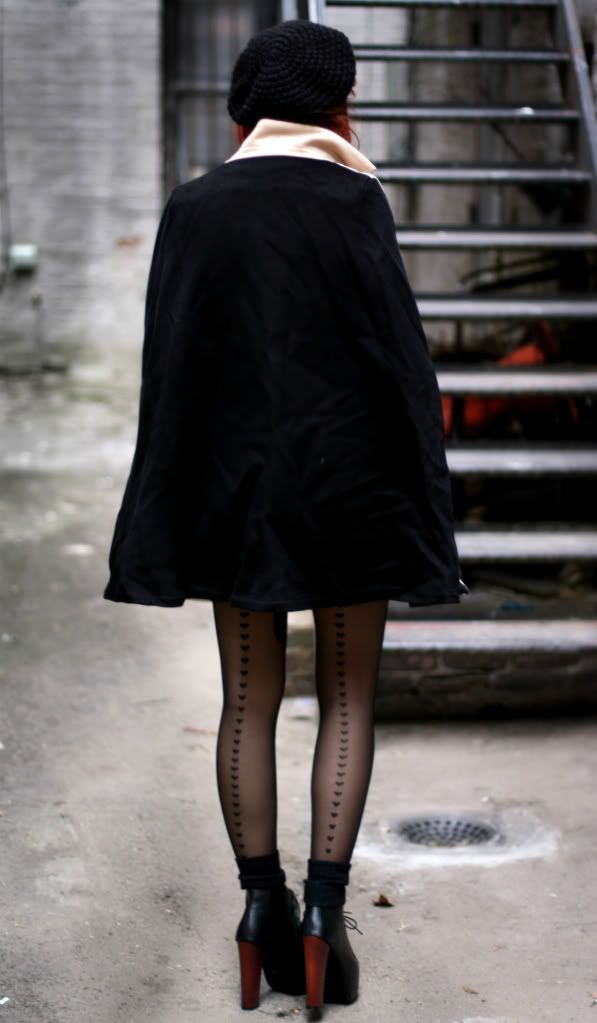 Tights- Missguided
Shorts- Chicwish
Blouse & cape- Romwe
Beret- gift
Black suede like jacket- Alainnbella
I still dont understand what exactly inspired me to put this outfit together, but the beret reminds me of the classic french style. Im not a big fan of berets, in fact, I didnt like them that much but since my aunt gave it to me as a present I started using it and kind of developed a love for it.  Now its one of the main hats I wear, besides the beanie of course. Anyways this look is quite simple and reflects how sometimes I just like to wear denim with black.
Ive been getting a hell lot of qs regarding the shoes and if they are comfy, well let me tell you these are the best heels in terms of comfort. They feel way much better than most of my other shoes with heels due to the platform. I also get another question a lot.. what are my favorite online stores. . Truth is, the brands in the sidebar of my blog are amazing. I really am very picky when it comes to putting banners in my "favorites" section so trust me! they wouldnt be there if I didnt love them.
Im off to visit my aunt now and enjoy this snowy saturday, have a great day!
ps: dont forget to enter the 80s purple contest here!
—
Aun no entiendo que me inspiro para juntar este outfit pero me recuerda mucho al estilo clasico frances por la boina. Jamas pense que usaria una, pero mi tia me la regalo por mi santo y poco a poco la he comenzado a usar mas. Ahora me encanta y es una de mis favoritas.. aparte del beanie, obviamente. Este look es uno de los mas simples que he hecho pero aveces solo me provoca usar denim con negro. He recibido miles de preguntas acerca de la comodidad de los zapatos que uso en estas fotos.. bueno, son demasiado cómodos, mucho mas cómodos que la mayoría de mis tacos por la plataforma que tienen.
Tambien me han preguntado mucho acerca de mis tiendas online favoritas La verdad es que siempre ando buscando ropa de segunda, pero las que mas me gustan por internet son las que salen en mi sidebar. Si estan ahi es por algo!
Me voy a visitar a mi tia y disfrutar de la nieve, que tengan un gran sábado.
Pd: no se olviden de participar en el concurso de 80s Purple!