July 23, 2013
Stop Looking Start Seeing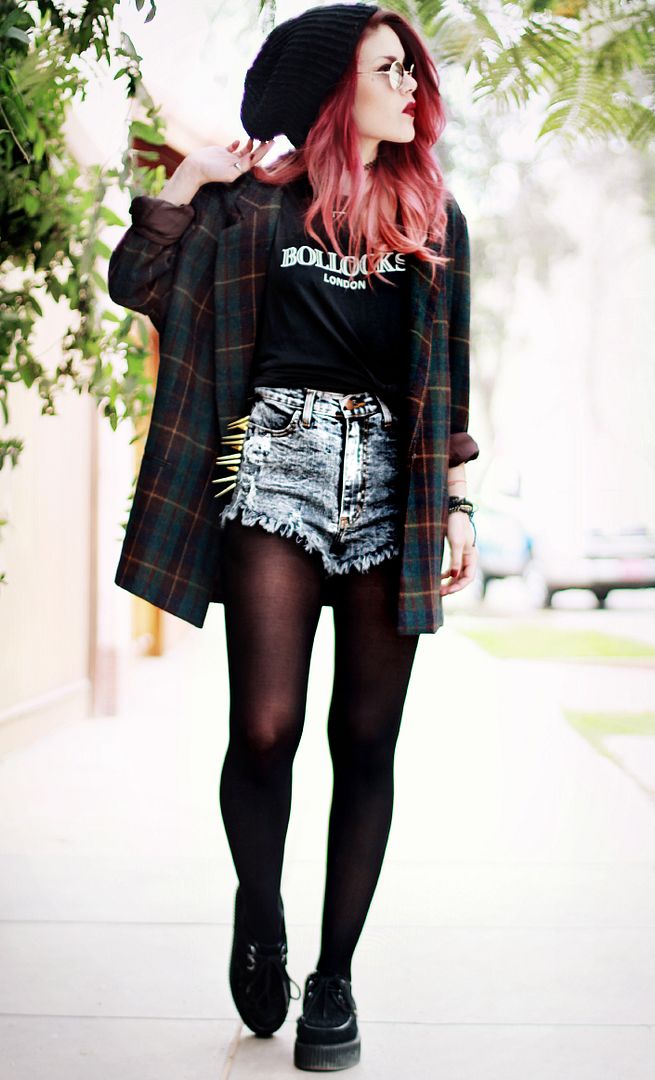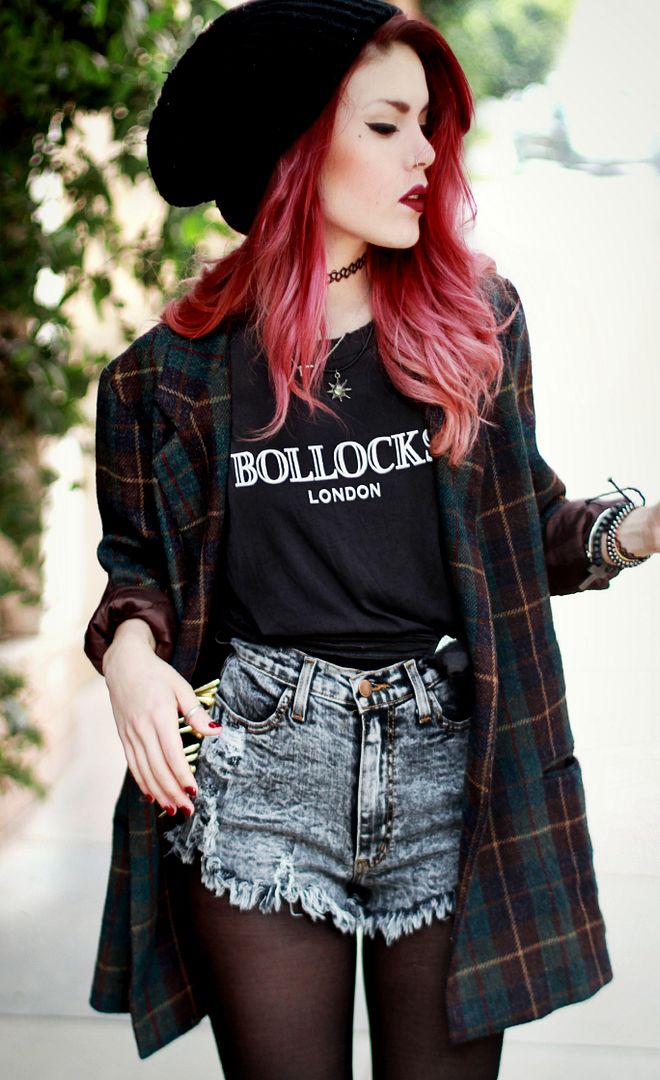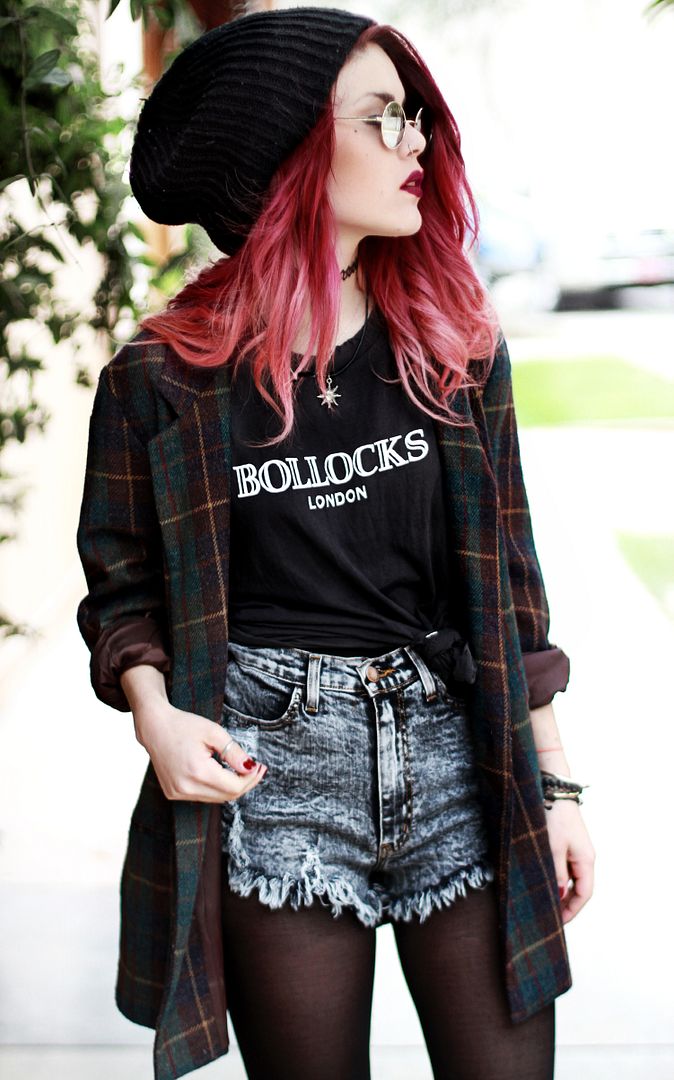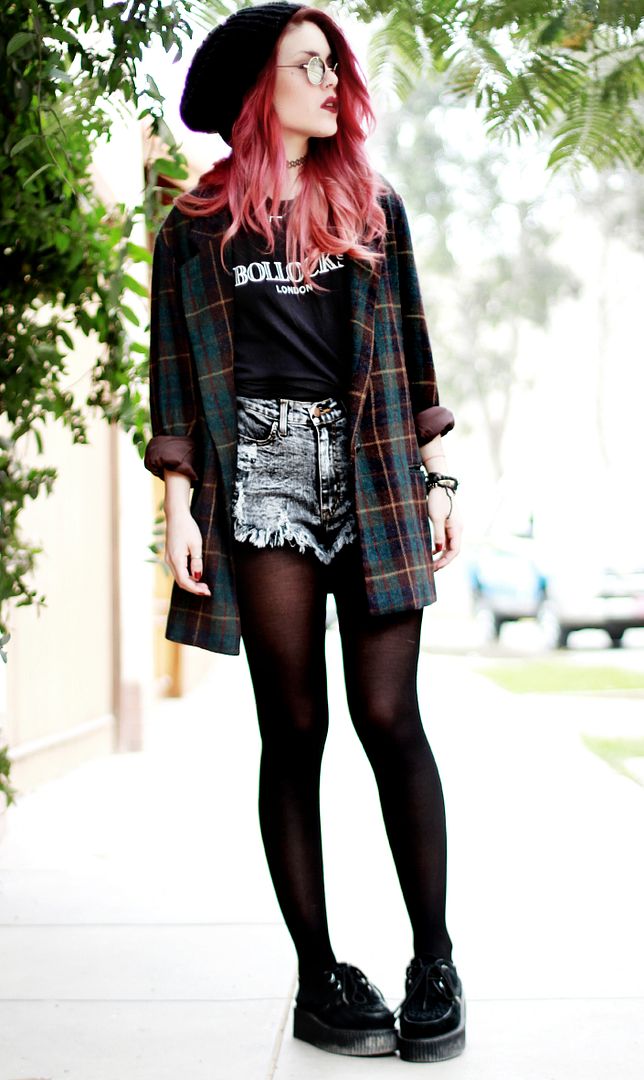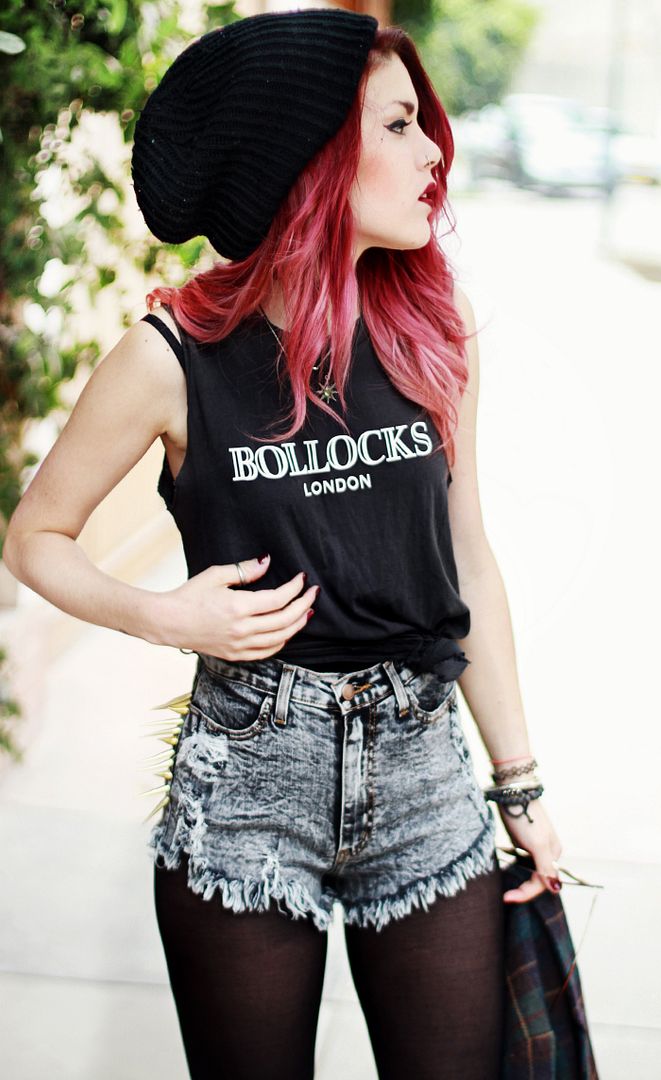 Bollocks tee- Petals and Peacocks
Shorts- Glittered Bones
Blazer- Vintage/ similar here and here
Sunglasses- 80s Purple
My cousin has to have the best wardrobe in the world. He literally could have vintage store with all the second hand blazers, jackets, band t-shirts and plaid shirts he owns. I really can't stress enough how much I love to splurge into his closet, its like going to a thrift store. He let me borrow this blazer the other day and I had to pair it with acid wash.. I love the contrast between the plaid and a black (or grey) and white tee.
My hair is seriously nuts.. I swear it looks way more purple in real life, its actually a dark violet but the photos makes it look more pink? These pictures were taken some days ago too. If you check out my instagram you will get a better idea of how it really looks.
Anyways, a couple more weeks til I get back to NYC. Im enjoying it here, doing a lot of things I won't be able to do over there.. Thinking about getting a few tattoos and a lot of vintage stuff. Hope you have a great day.
~
Mi primo tiene el mejor closet del mundo. Literalmente podria abrir una tienda de segunda con todas las camisas de cuadros, blazers, casacas y polos de banda. Amo ver su closet y tomar prestadas varias cosas, es como ir de vintage shopping jaja. Me presto este blazer el otro dia y tuve que combinarlo con mis shorts de acid wash.. tambien queda bravaso con un polo negro (o gris) y blanco. En fin, mi pelo esta loco. No entiendo por que en la vida real se ve mucho mas morado y oscuro. Si quieren ver masomenos como se ve en realidad pueden ver mi instagram.
Me quedan pocas semanas en Lima asi que estoy disfrutando el tiempo al maximo haciendo cosas que no podre hacer mucho alla.. planeo hacerme un par de tatuajes y conseguir mas cosas de segunda. Que tengan un lindo dia.