January 5, 2013
Stranger By The Minute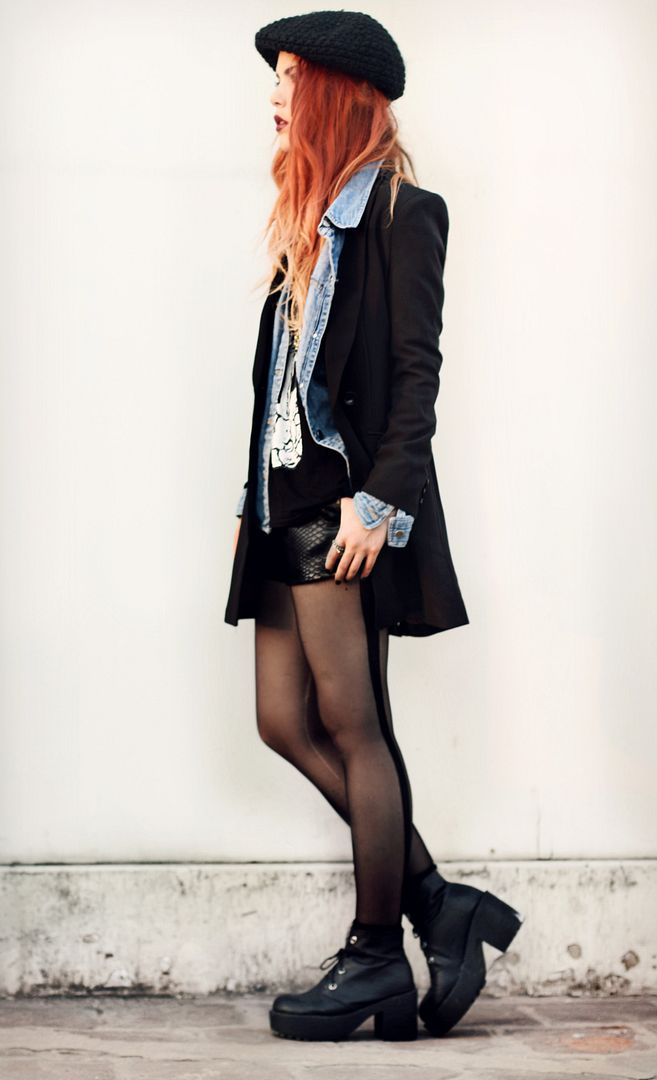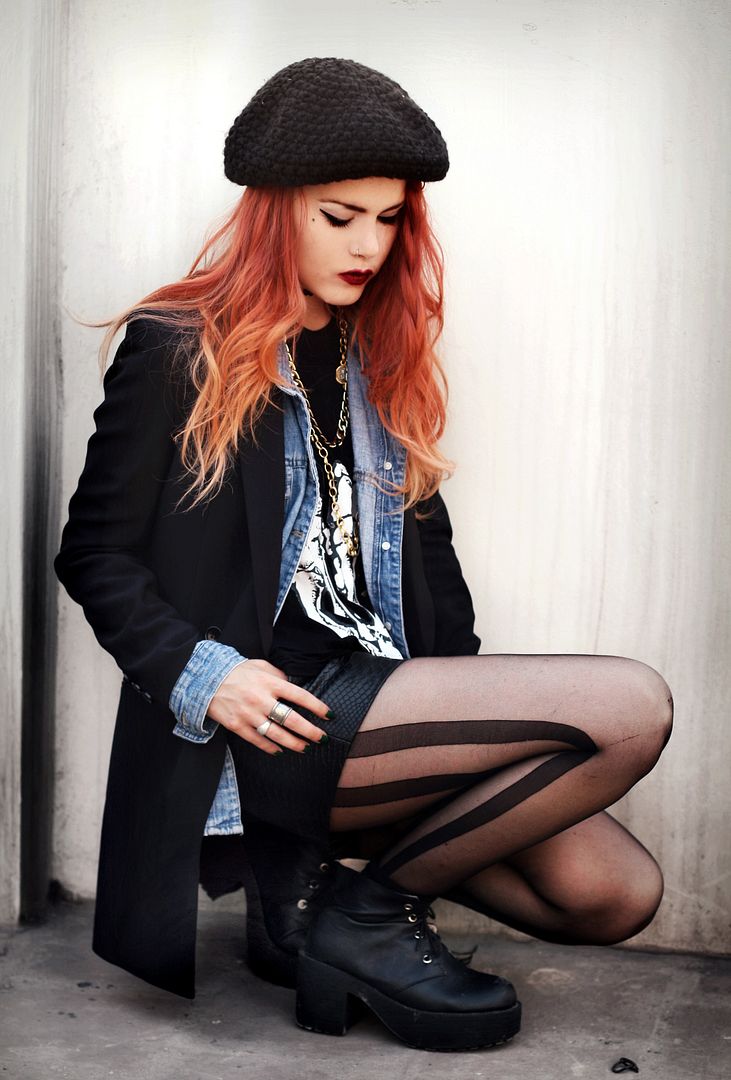 Snakeskin shorts- Choies
T-shirt & tights- Boohoo
Denim shirt- Vintage
Blazer – Romwe
I wasn't sure about posting this to be honest. I love the outfit but its something I wear so much I already feel I posted before. I always add a denim shirt as a layer to give depth to a complete black ensemble. This blazer is one of the things Ive been wearing the most besides my leather jacket and camo jacket. Its great because I can wear it with shorts and tights, pants, little dresses or even maxi skirts. The fabric is not that thick but it still keeps me warm! I had these boots for a while but left them here in Peru last time I came. I dont know how I could forget them they are bloody perfect. Plan to wear them with white socks and cute 90s dresses too.
  Things have been extremely busy lately but it feels good that im doing a lot of productive things.  I'm running right now to go thrifting and cant wait to get back with some stuff I will look for. Planning to get a denim jacket, some vintage skirts and a couple of 90's tops. Hope you enjoy your saturday!
~
Para ser sincera no estaba del tanto convencida de postear este look! Me encanta el outfit pero lo uso tanto que siento que lo he posteado mucho. Siempre incorporo una camisa de jean como capa a looks negros para dar un poco mas de profundidad. Automaticamente se ve mas casual y  completo todo el conjunto. Este blazer es una de mis prendas favoritas actualmente y lo he usado bastante junto con mi casaca de cuero y la de camuflaje. Es buenaso por que va con shorts y panties, pantalones, vestidos cortos y hasta faldas largas. La tela no es muy gruesa pero aun así abriga bien. Las botas las tenia hace un tiempo pero las había dejado en Peru la ultima vez que vine. No se como me las olvide, son bellas! Las voy a usar mucho ahora. Quiero combinarlas con medias blancas y vestidos florales noventeros tambien.
He estado de aca para alla ultimamente pero eso es bueno por que he hecho muchas cosas productivas. Pronto verán fotos random. Ahorita debo correr por que voy a ir a buscar mas cosas de segunda. Quiero aprovechar al maximo por que aunque hayan cosas increíbles en  Nueva York lo de segunda es mas caro. Espero que tengan un lindo sábado. gracias por sus comentarios!