April 23, 2011
Take me down to the paradise city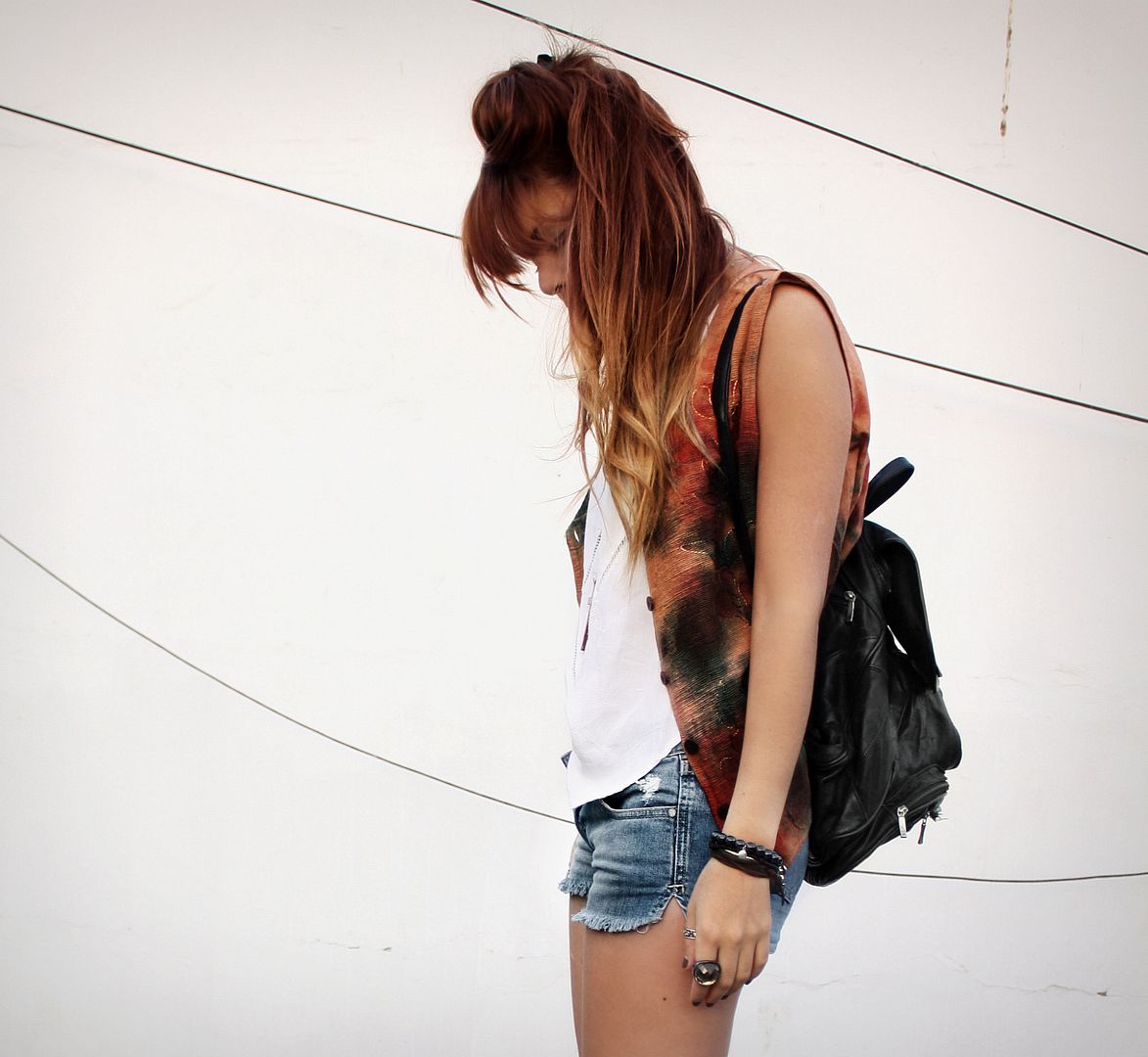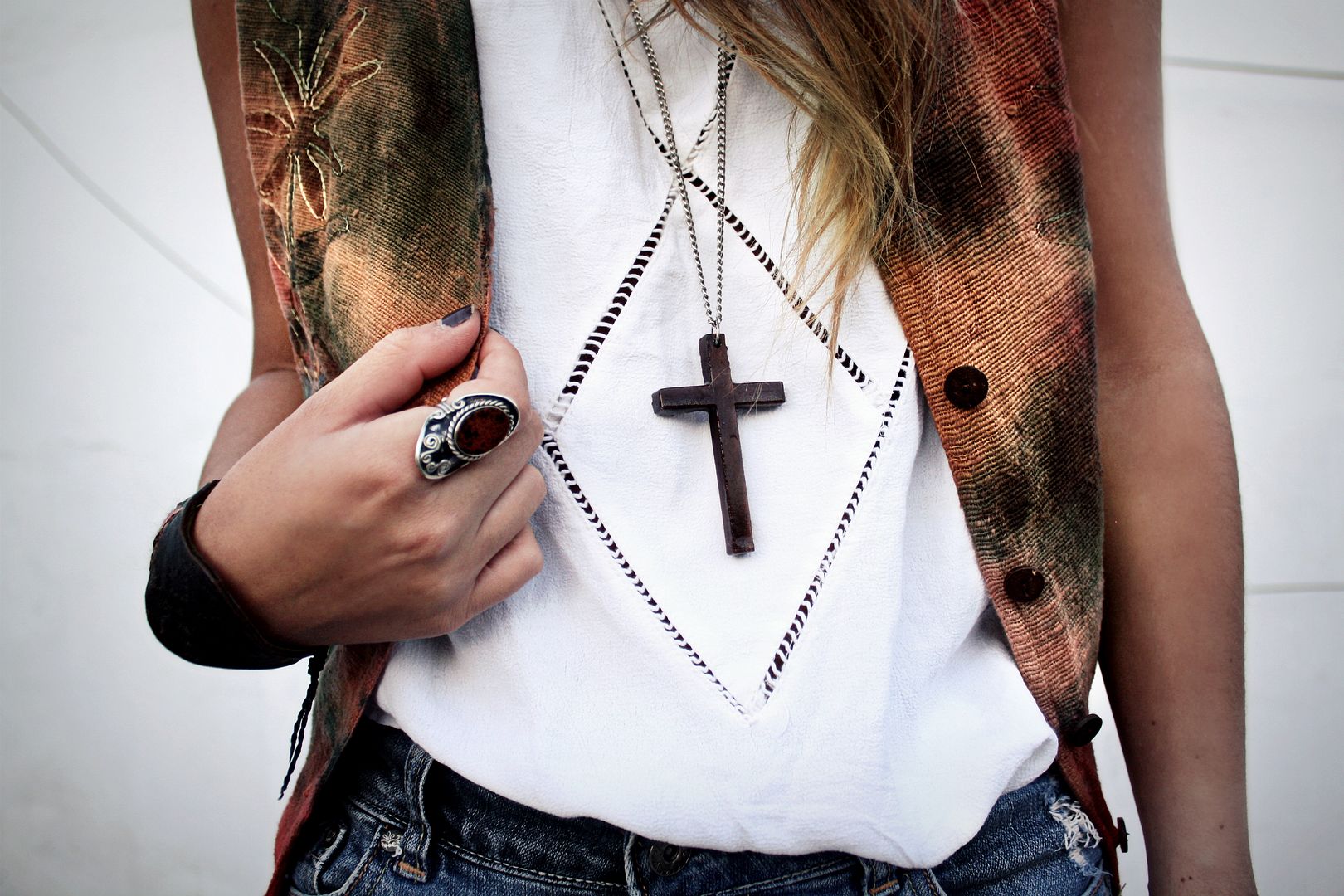 I wore this some days ago. The vest is from La Quinta, a store in Peru where they sell different kind of stuff, mostly tees but there is a section with indian garments, which are my favorite right now. The top is thrifted, shorts and bag are too. The booties which I cant take off my foot are from VJ style.
Ive been thinking of making more giveaways! But next time with stuff I own or maybe something I could get here in Peru (gypsy handicrafts)? I dont know if its worth it so i need your opinion.


have a nice Easter weekend people.