July 26, 2012
The Educated Fool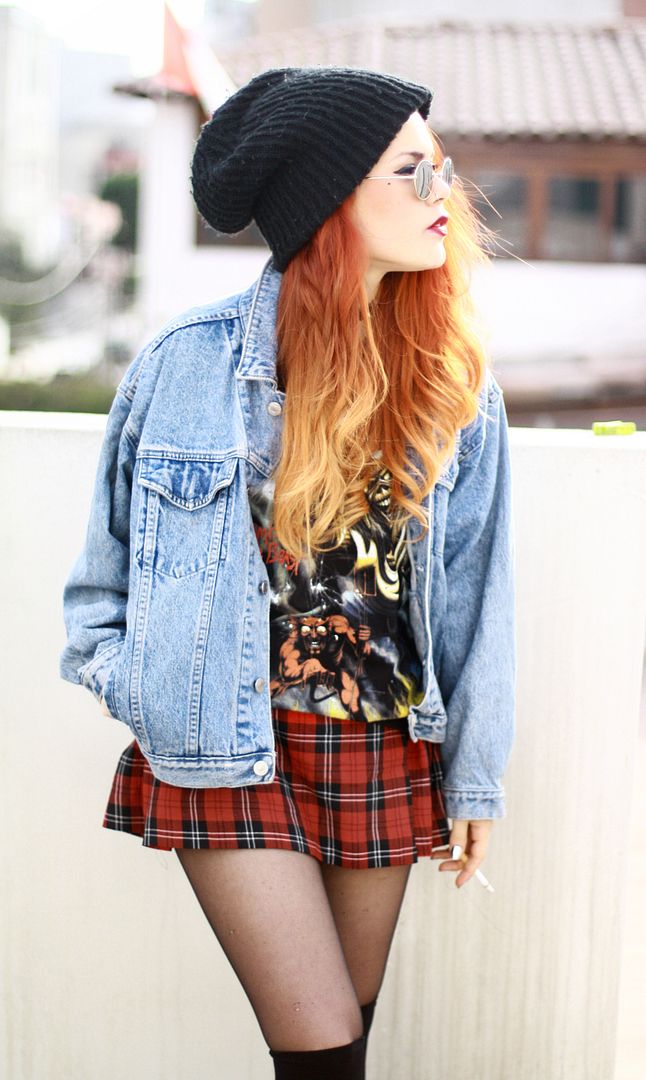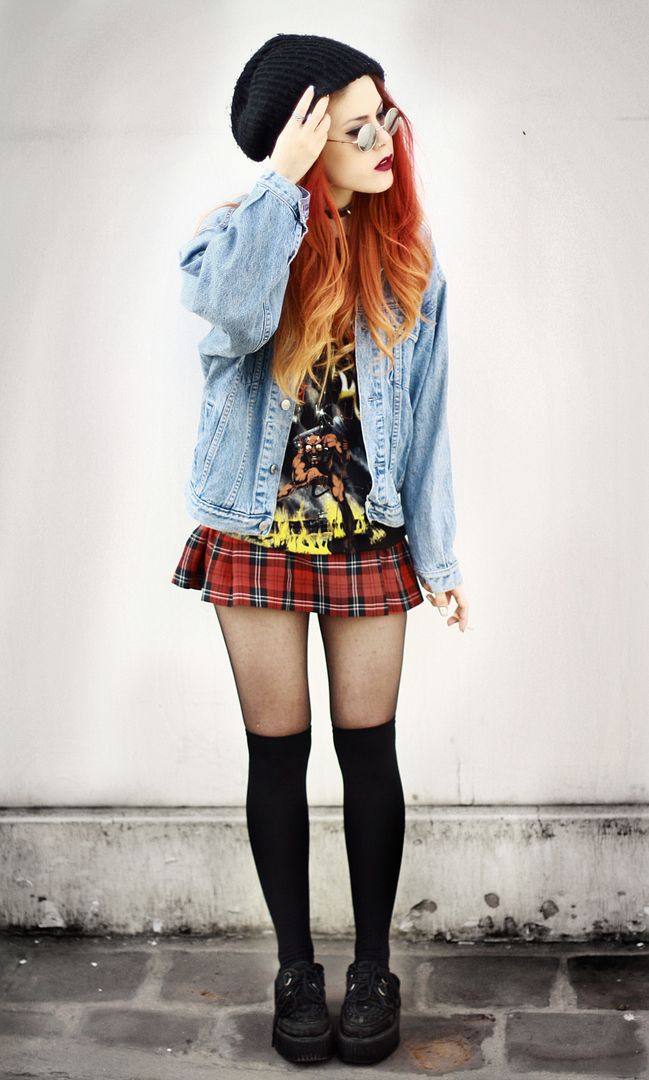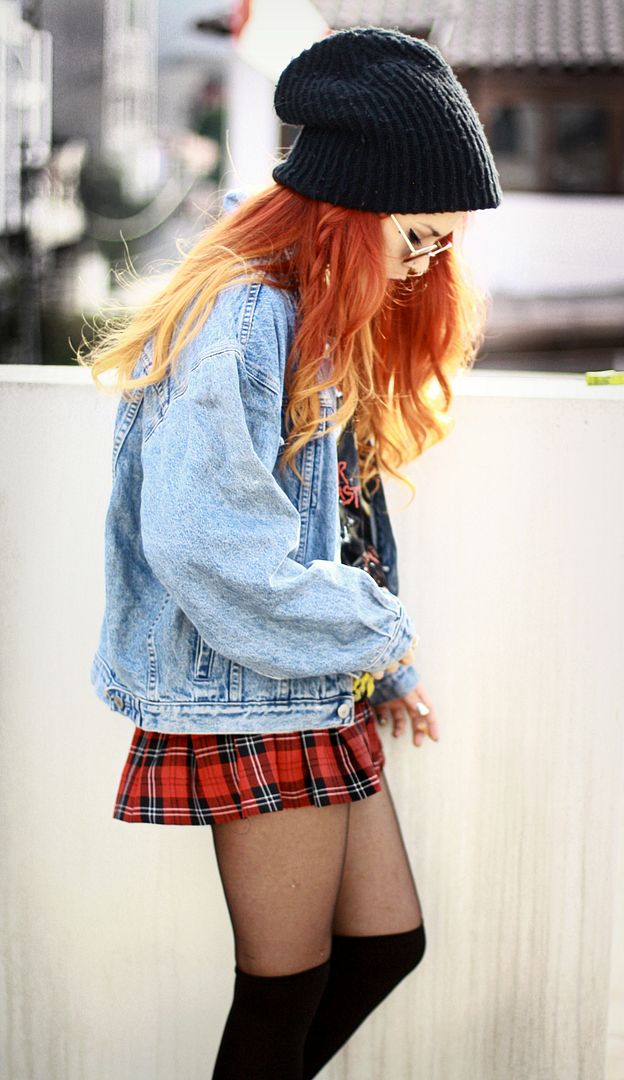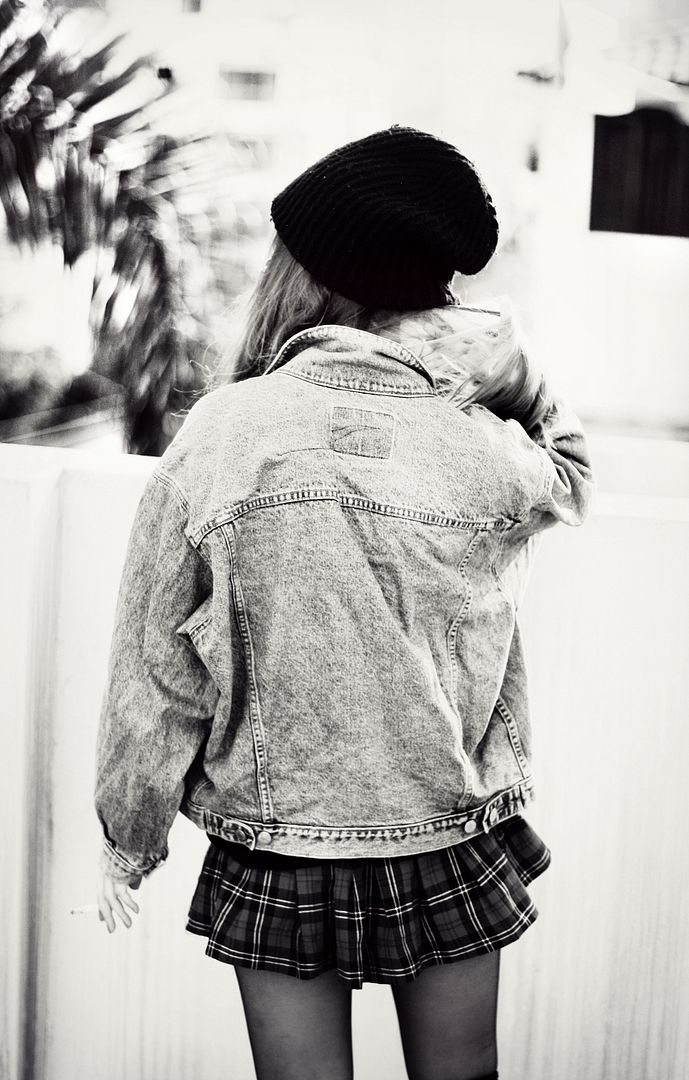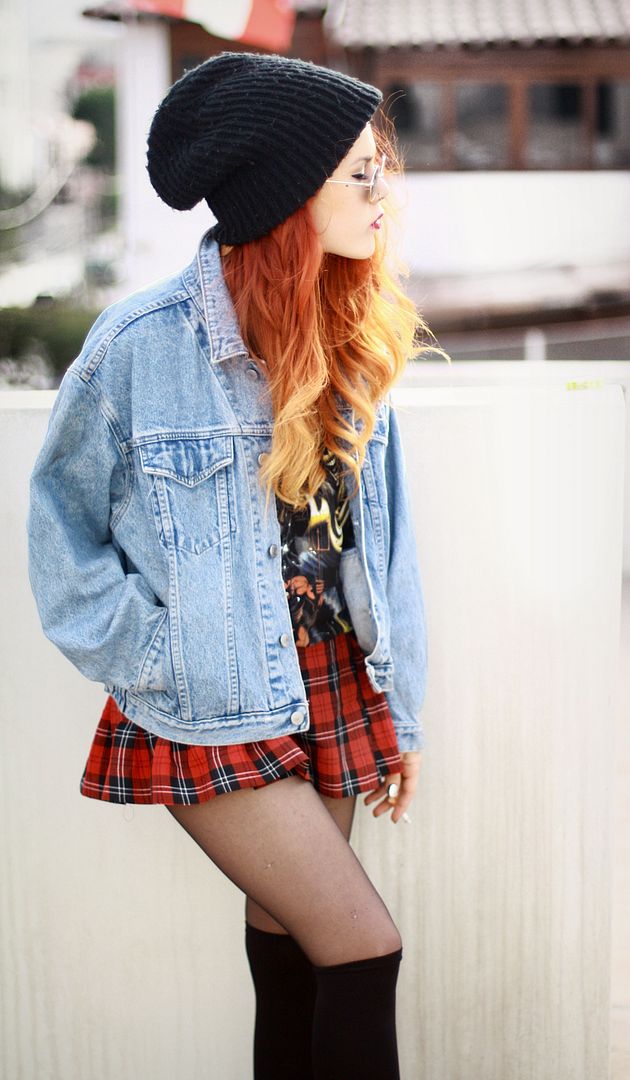 Everything im wearing here is new in my wardrobe & second hand. I really love this denim jacket, its the perfect denim shade and has a really nice fit.. totally from the 90s. The tee is my favorite addition so far I've been here in Peru.
I wanted to post before but I just got a terrible cold and have been watching movies and drinking tea (I dont even like tea) while spending some time with my boyfriend who just got back from NY. He stayed over there until yesterday. Im so happy hes back now, it feels really weird being here with him after a complete year over there. So many things have changed and so many things remain the same.
Anyways Im kind of dizzy right now due to sickness and I dont even know what im writing, so I better shut up, hope you like this outfit, I literally have like 6 outfits on my laptop and now im ready to keep up with the posts, I hate not posting for a while. by the way dont forget to enter the giveaway I posted the other day, you can get one of two $80 vouchers to spend at Romwe.
hope youre doing amazingly well.
*
Todo lo que uso aca es nuevo en mi closet y de segunda mano. Esta casaca de jean me encanta por que tiene el tono de denim ideal que siempre busque, se ve super antigua y noventera. El t-shirt es mi favorito (como todos los que consigo.. si leen mi blog seguido se daran cuenta que todos son mis favoritos en realidad)
Queria postear antes pero me he resfriado horriblemente (bello clima el de aca) y he estado viendo peliculas y tomando te (aunque odio el te). Tambien he estado con mi chico que ha recien ha vuelto de NY . El se quedo alla cuando volvi a Lima y recien ha venido, es raraso estar con el aca en Lima luego de haber estado todo un anio  en otro sitio totalmente distinto.
En fin, estoy un poco mareada de este resfrio/gripe asi que mejor paro de escribir antes de que comience a decir cualquier sonsera. Espero que les guste el outfit, amo los 90s como veran. Tengo literalmente 6 looks para postear pero no he tenido el tiempo pero prometo que posteare mas seguido. no se olviden de participar en el concurso de romwe por dos vouchers de 80 dolares aca. cualquiera puede participar.
espero que esten bien!