November 24, 2012
The Forest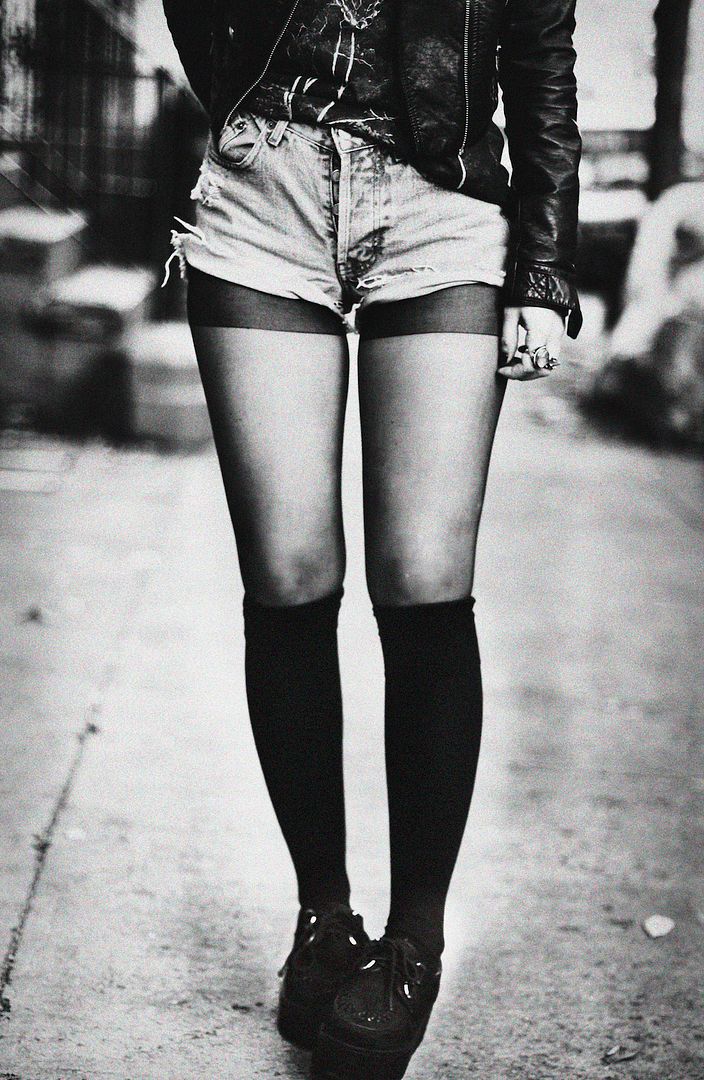 Forest t-shirt – Pray for Paris
Shoes (creepers) – Choies
Lazy friday, doing research papers, watching comedy shows with my boyfriend, plus ice cream in bed.  One of the best fridays I've had lately to be honest. Can't wait for tomorrow though. I plan to go to loads of thrift stores and look for some vintage shoes mostly. Anyways, these photos are from a couple of weeks ago. Pray for Paris nailed it with this tee, again! The forest print is the perfect shade of green and its looks brilliant when paired with chunky golden jewelry.  Shorts are short, and that should not be a problem. I feel comfortable and thats what matters. Hope you all have a lovely weekend!
Don't forget to enter the She Inside Giveaway to win one of three amazing coats!
***
Viernes relajado. Aunque he hecho un par de papeles para la universidad he descansado hoy que es feriado.. La he pasado comiendo helado y  viendo videos de comedia con mi chico.  Creo que hace tiempo no descansaba asi. De hecho voy a estar mas pilas maniana.. quiero ir a mil tiendas de segunda 🙂 Al fin tengo tiempo para mi y buscar cosas vintage. Lo que mas quiero es un par de zapatos/botas de los 90s.. En fin, estas fotos son de hace un par de semanas. Nuevamente t-shirt de Pray for Paris . Los prints que tienen son excelentes y este verde con un bosque es mi favorito, va bien con cadenas doradas. Los shorts son cortos, pero asi los uso y no tengo ningún problema, estoy comoda.Espero que tengan un gran fin de semana!
No se olviden de participar en el giveaway de She Inside para ganar un abrigo!!