July 9, 2012
The Gift Of Guilt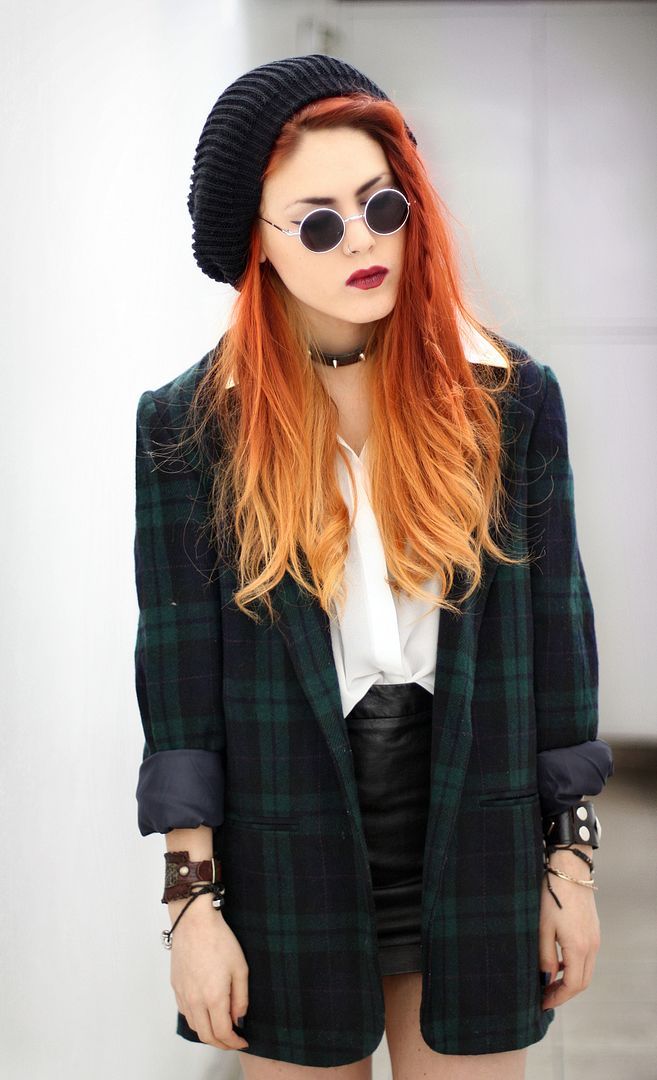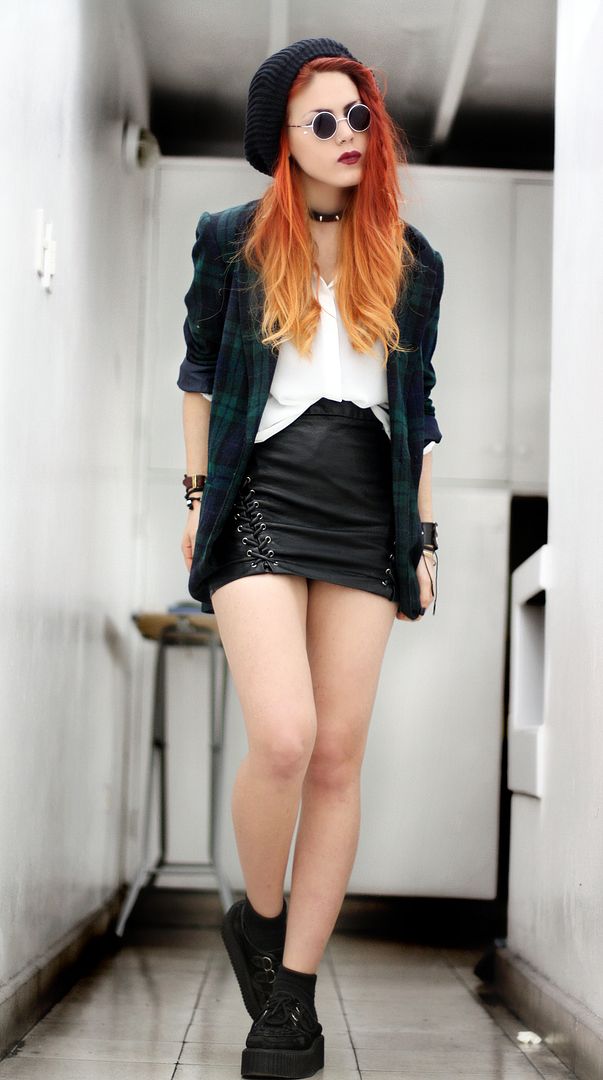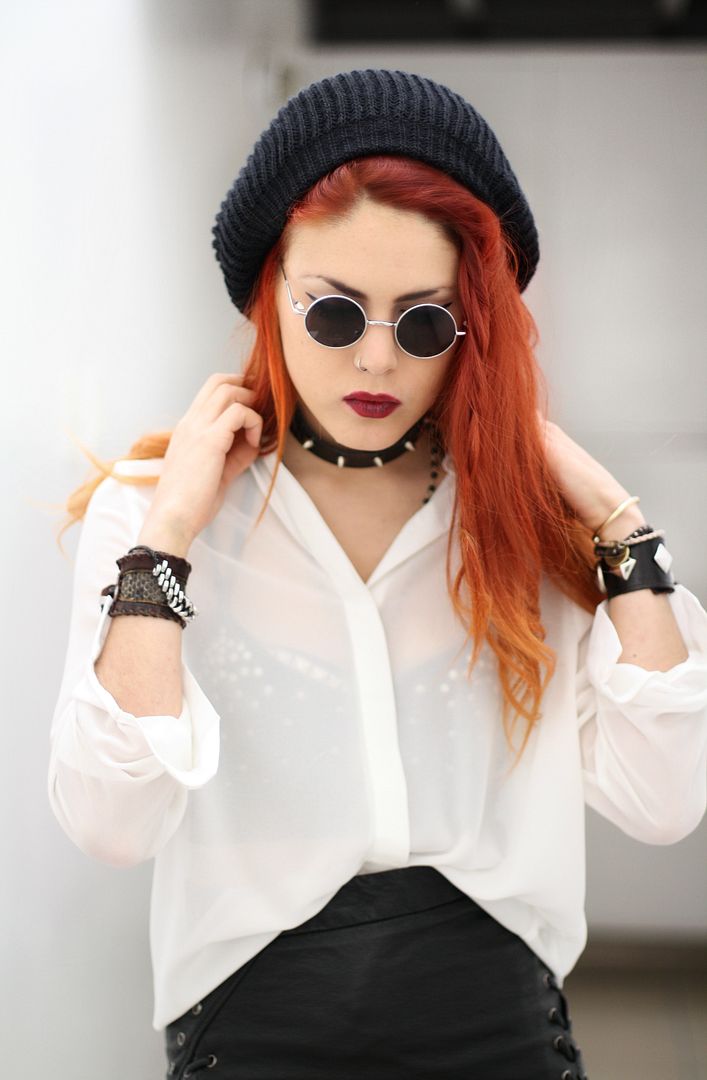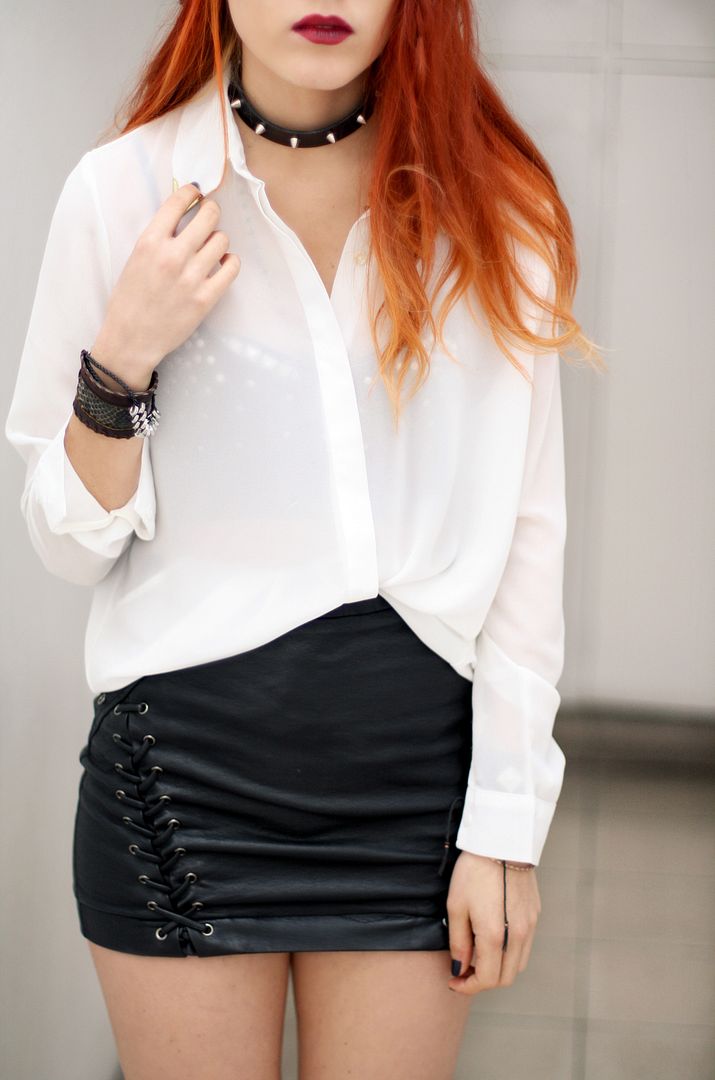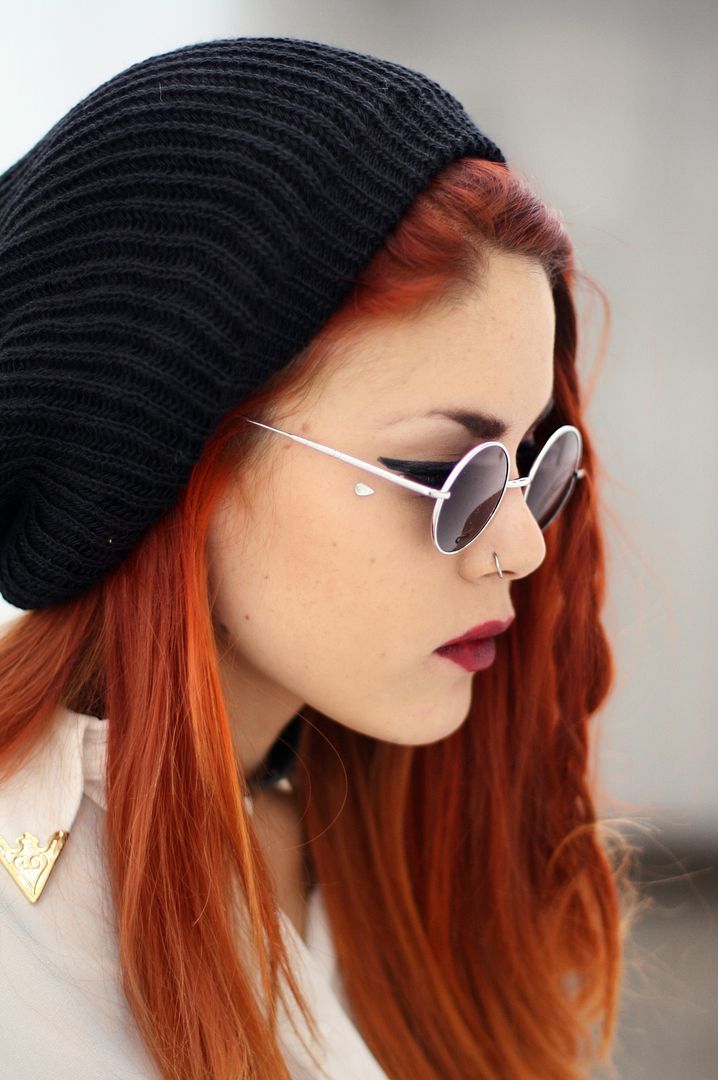 Blouse- Pretty Sunday
Skirt- Forever 21
Blazer- Vintage
Glasse- 80's Purple

Yes, I know.. I keep wearing the same sunglasses. Ugh I forgot to bring all of my amazing 80s purple sunnies so I've been wearing the same two pairs. Those are my two favorites so I don't mind wearing them with everything. I love this blouse, its kind of dressy and very delicate but I wore it with darker elements to make a more eclectic outfit. The skirt and blouse are basics so I added the checkered blazer to make the look more complex. I actually never thought I would wear a checkered vintage item again but when I saw this it had to be mine. I automatically thought on pairing it with black and white, makes the colours pop out more.
Anyways, I got a lovely feature in Just Another Fashion Magazine (see below)! Its a new interactive magazine where you can suscribe for free. for more information check here. Thanks so much Lisa!
*
Siempre uso los mismos lentes por que me olvide todos mis pares en NY. No me di cuenta que solo estaba trayendo mis favoritos a Lima.. pero bueno felizmente son los que mas me gustan y van con casi todo. Esta blusa es hermosa, es un poco mas vestidora y elegante pero aca la combine con prendas mas casuales y oscuras lo que le bajan el tono tan delicado. La falda y la blusa son dos prendas basicas asi que me puse el blazer encima para hacer el look un poco mas complejo.
Queria compartir con ustedes un screen shot de la revista online donde postearon uno de mis looks (vean la imagen de abajo). La revista se llama Just Another Fashion Magazine y es una aplicacion online. Chequeen aca para mas informacion.

to download the app just click on the image/ para descargar la aplicacion hagan click en la imagen.