January 11, 2013
The Morning Hour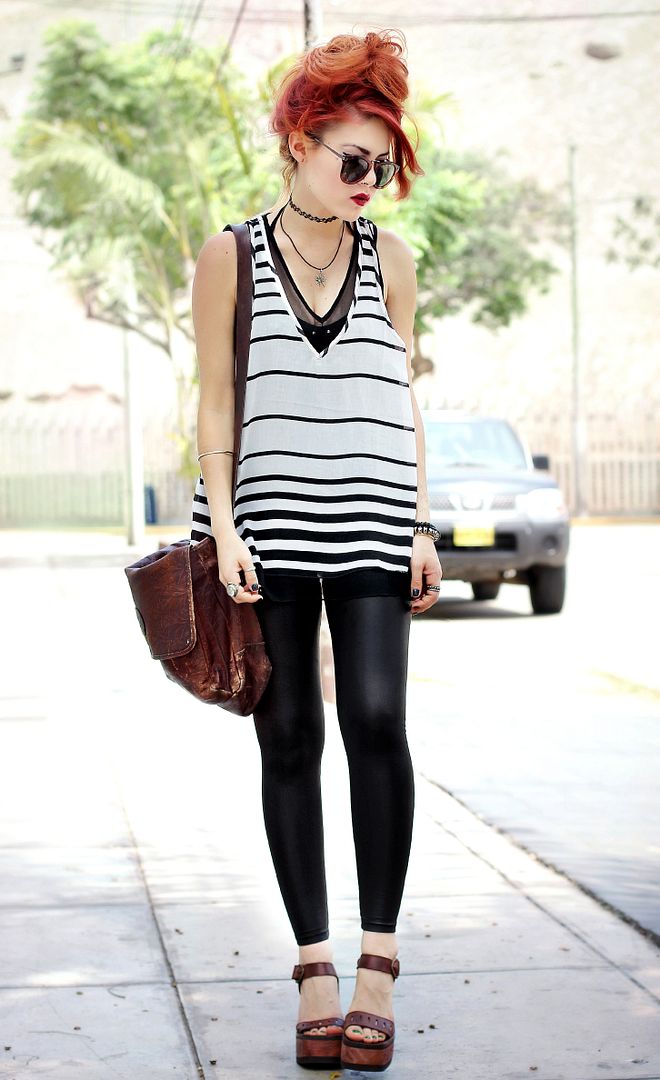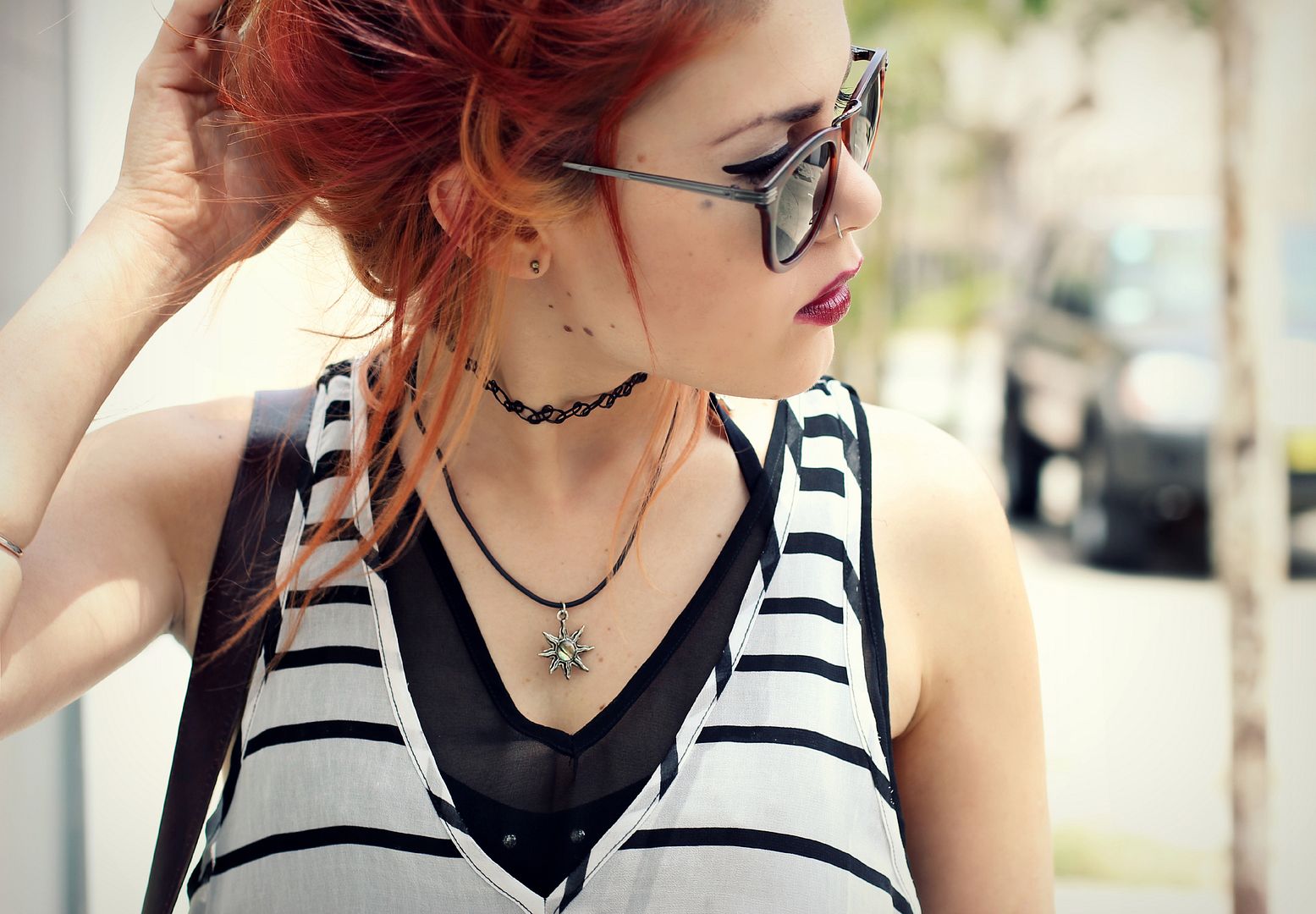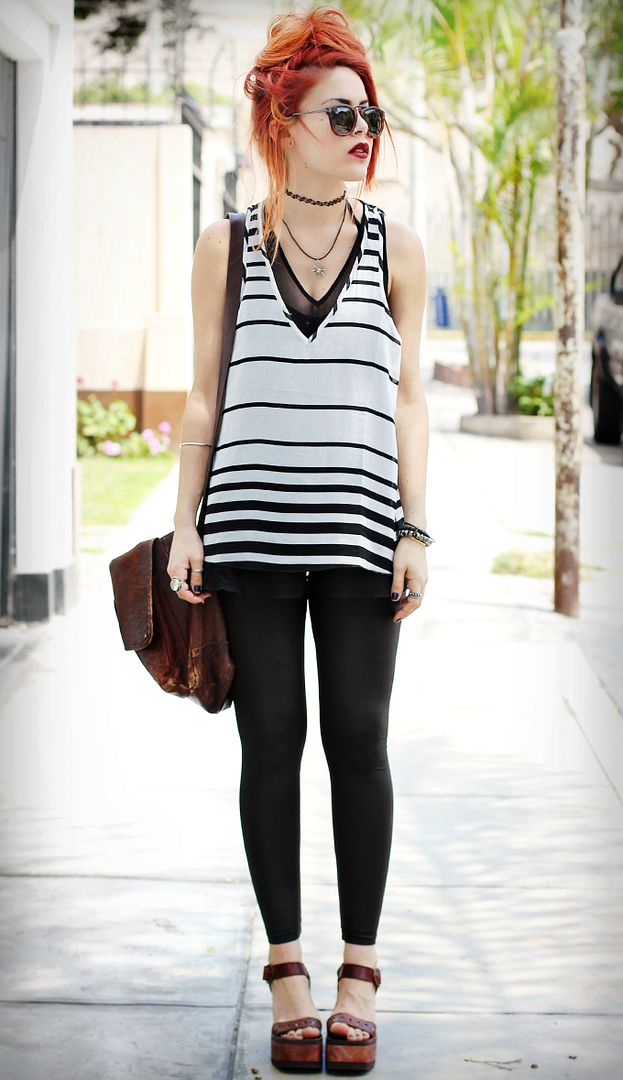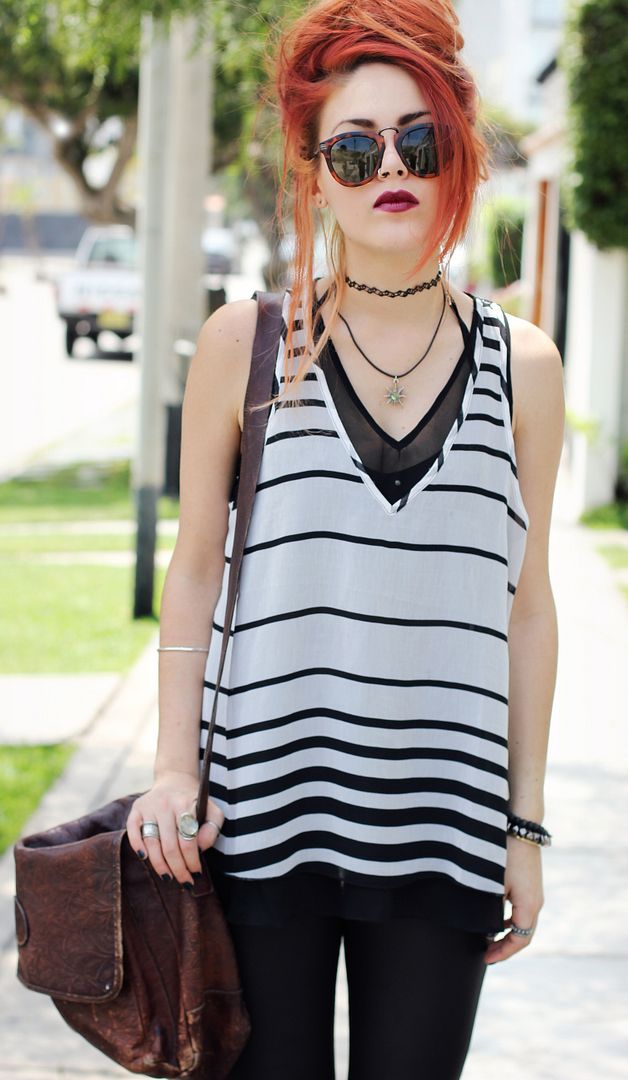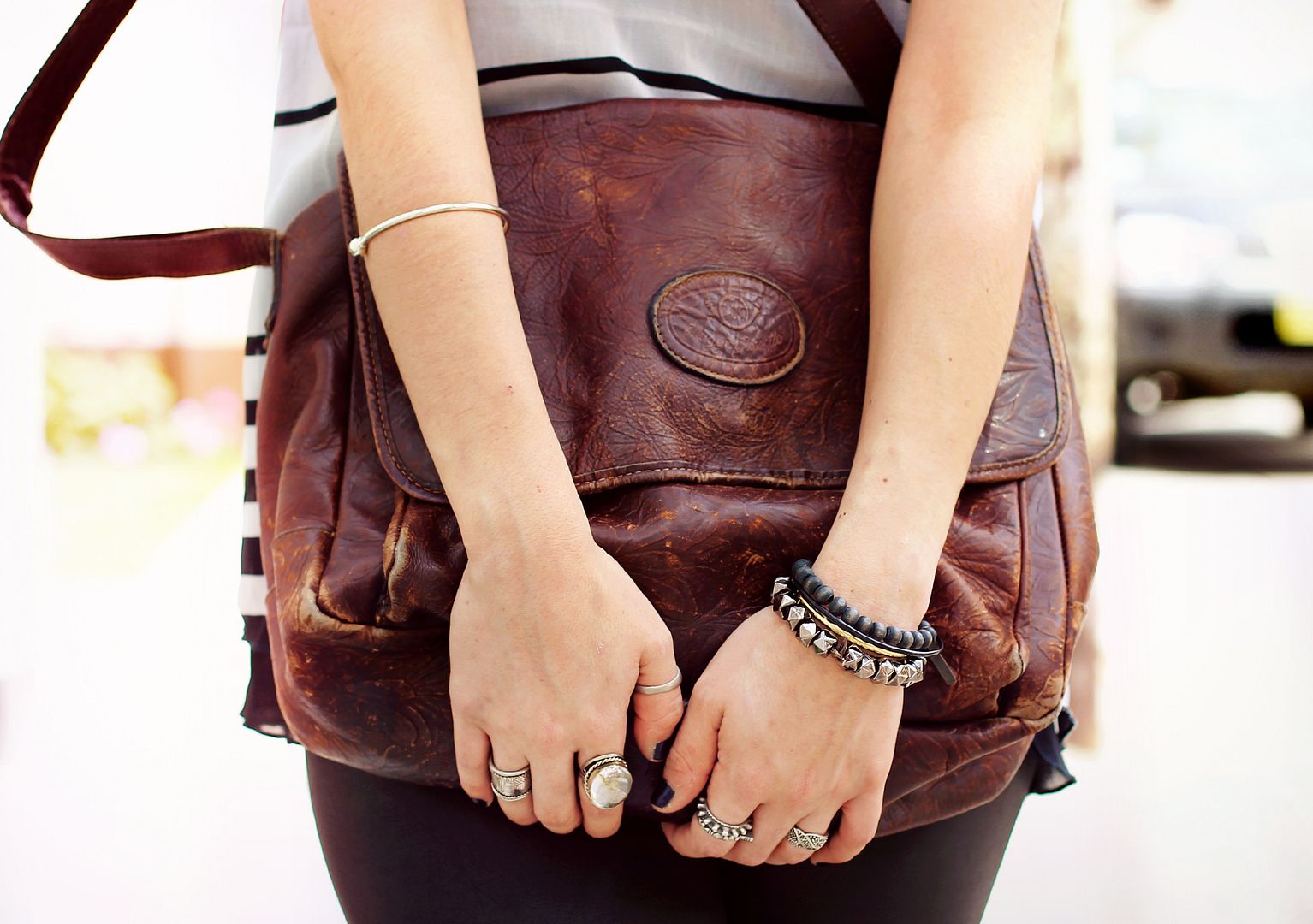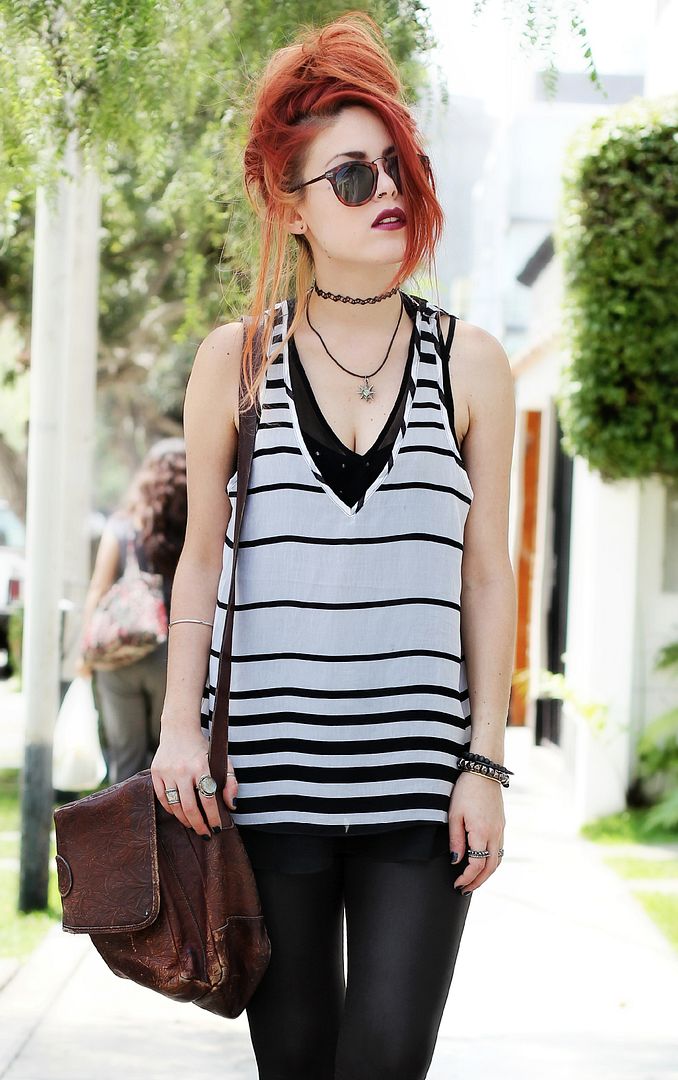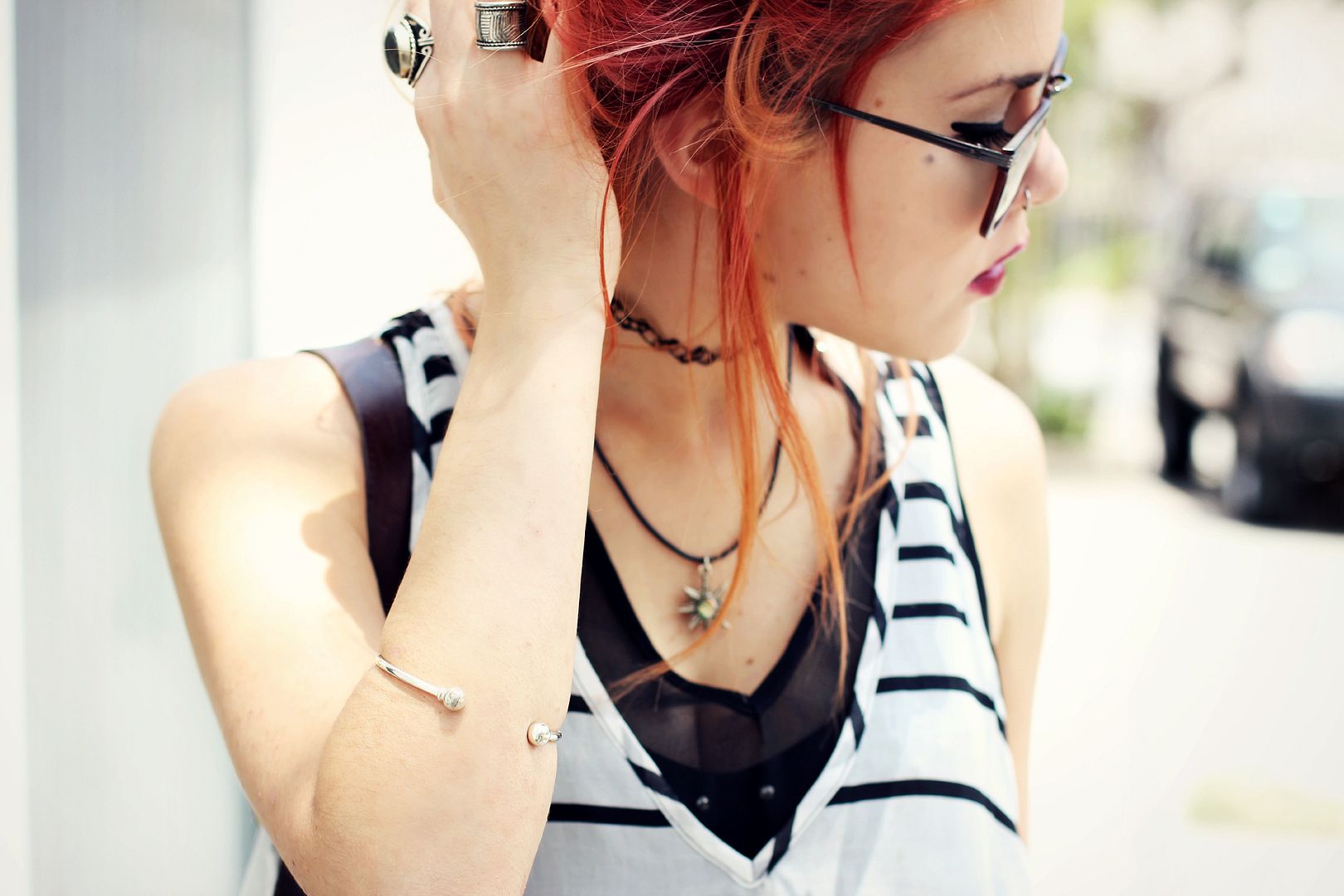 Top- Sugarlips Apparel
Leggings- Market HQ
Sandals- Second hand
Sunnies- Saltwater Gypsy
First of three looks I styled for a collaboration with Sugarlips Apparel. I will be sharing two more looks with my favorite pieces from that brand on my following posts!. I totally recommend you to check it out because they have stuff you can't find everywhere. For instance this striped chiffon top. It's great for warm days but also wearable in winter with a leather jacket or big coat and black skinny jeans or  denim shorts and opaque tights. Here I wore it within a very casual look I just felt like throwing on because I had to leave early. Nothing too complex, just paired it with leggings and added brown accesories to make it more fun. I'm obsessed with these chunky sandals I got in a thrift store in NY. I actually bought them the same week I left NY planning to wear them here for summer. I've been wearing them with maxi skirts and mini dresses as well.
Anyways keep tuned to see the second look I will be posting very soon. Hope you are having a great friday 🙂
~
Este es el primer look de tres que combine para una colaboracion con Sugarlips Apparel. Estare posteando dos look mas con mis prendas favoritas de la marca. Les recomiendo darle una chequeada por que tienen cosas que no habia visto antes y puede gustarles. Este top de rayas por ejemplo me encanto por que va con casi todo y siempre se va a ver bien. Es comodisimo y tambien lo pueden usar en invierno con una casaca de cuero o abrigo y pantalon pitillo o shorts de jean y medias negras. Aca lo incorpore en un look bien casual nada complicado y use accesorios marrones para darle un toque mas de profundidad. Las sandalias las compre justo antes de venir en una tienda de segunda. Las he estado usando bastante aca con faldas largas y vestiditos.
En fin pronto posteare el segundo look! Que tengan un lindo viernes.