February 15, 2011
They said it changes when the sun goes down around here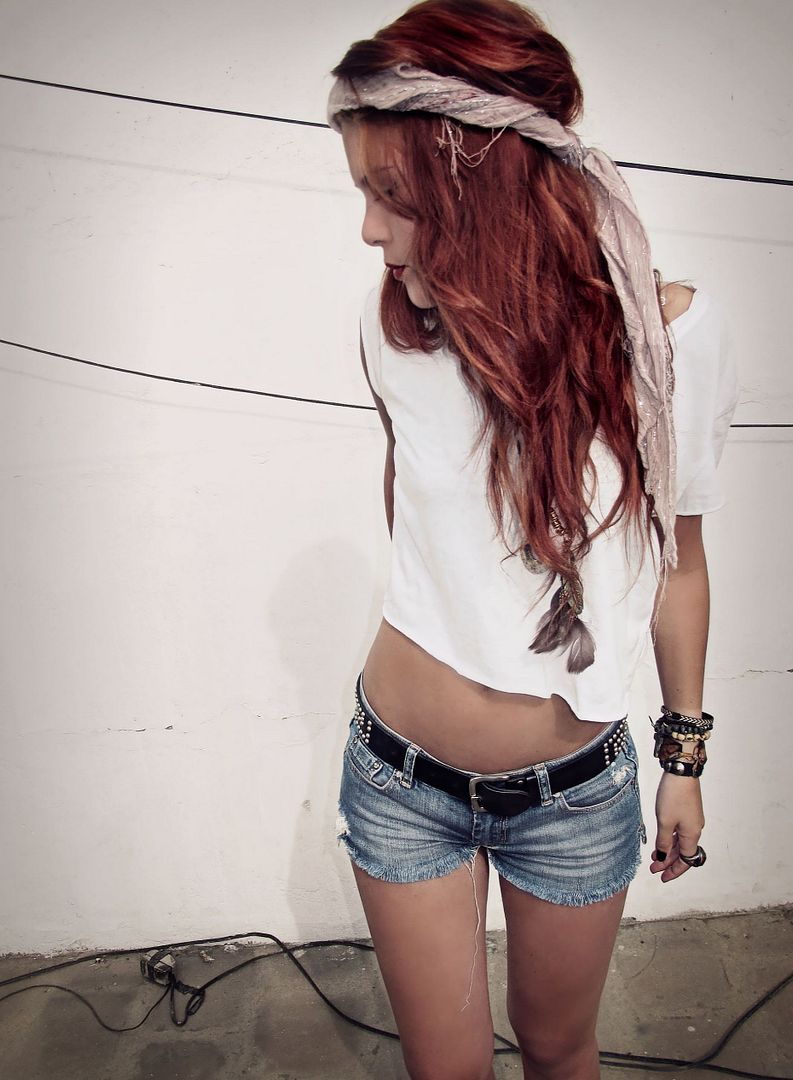 Thank you guys so much for your valentine greetings. I had a wonderful time with my boyfriend watching movies and going to eat to a nice place. I made him a simple dessert which I will show you on my next post, it was one of the most delicious yet easiest things ive done and after this he might not eat sugar in a long time. What did you do for Valentines? I really want to hear your answers.
Im having a little trouble with blogger and the image sizing, it keeps moving and modifiying it self. Even the text keeps moving while im writting its like im figthing the text. Ive given up, this is killing me , so if this post looks a little odd.. blame it on blogger, I tried everything and am getting mad right now..
Above I was wearing a simple white tee I cropped, a bandana from a market, necklace and hat from forever21 and the belt is thrifted. I took these a couple of weeks ago, just found it on my folders and realized they could be good to share. I am not sure about the last picture though, I look sort of messy.
I would like to know what would you like to see on here besides pictures of my outfits, pictures of me sounds too weird to say. I have been posting a hell lot recently, which im glad since I was not posting much in the past months. But I want to know your thoughts!