May 26, 2011
TRIBAL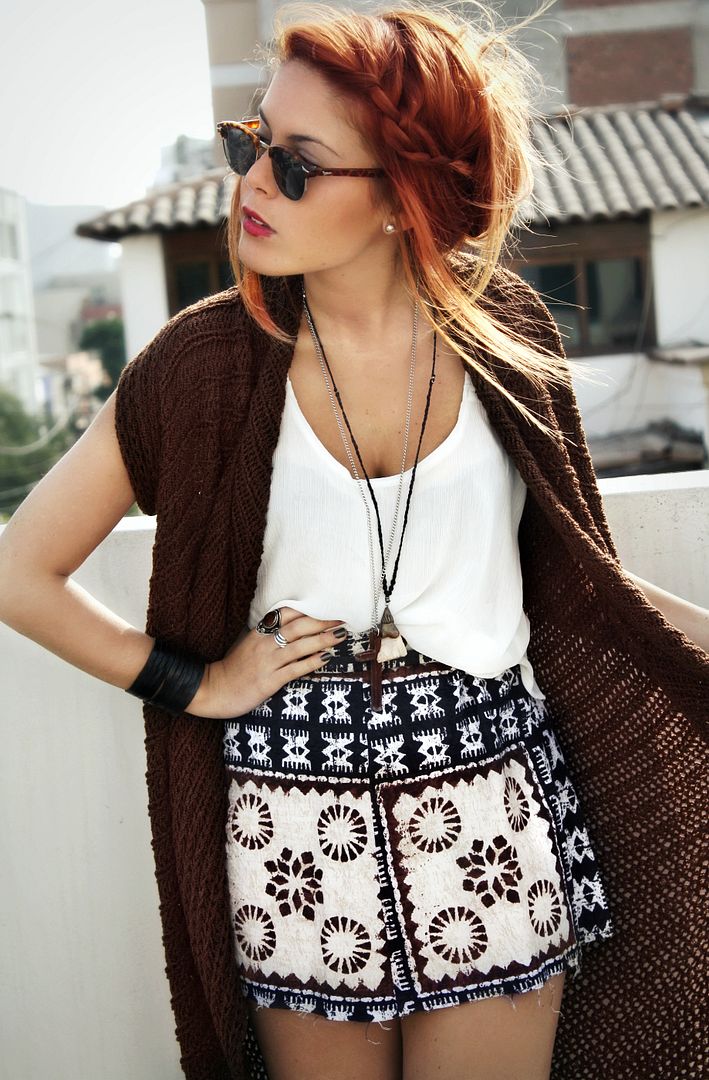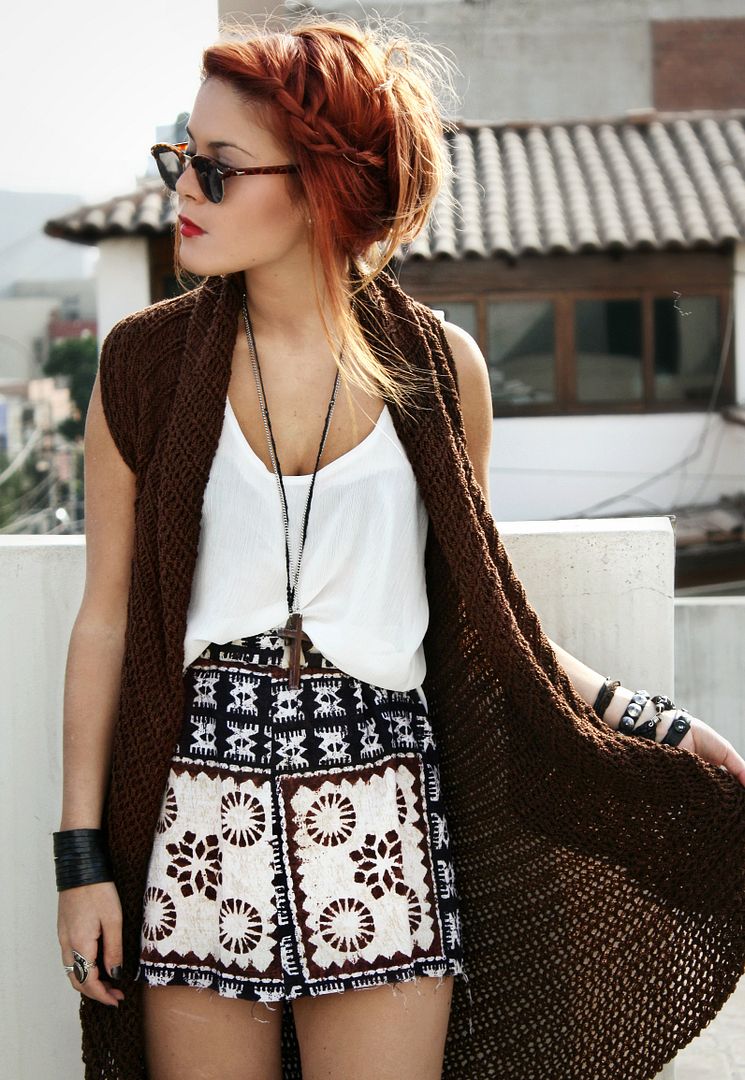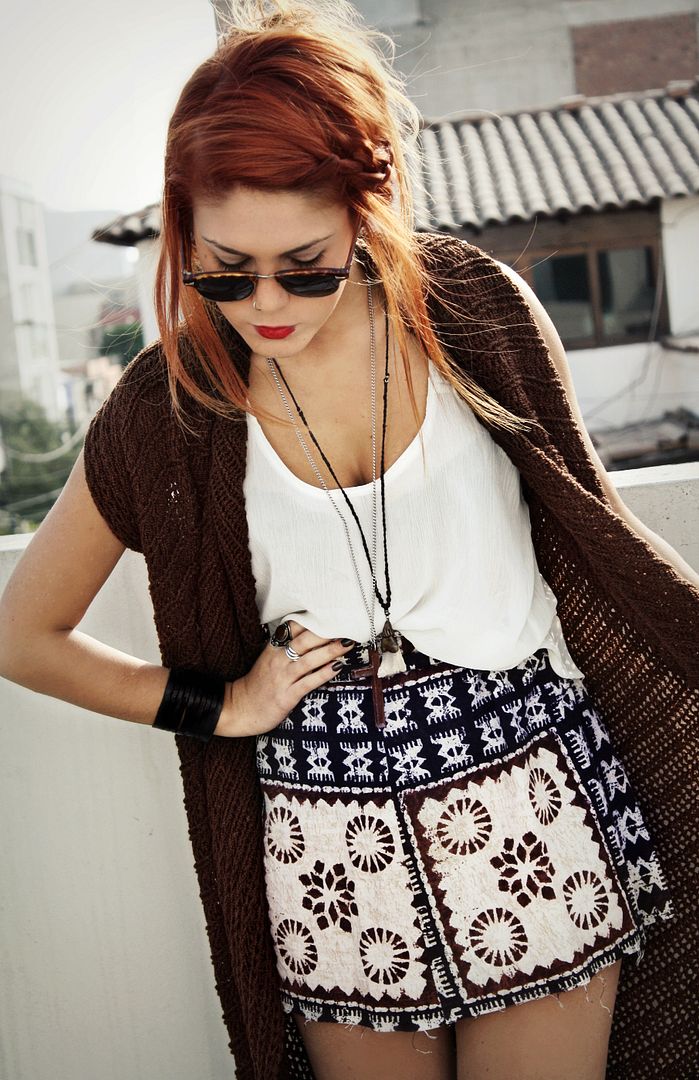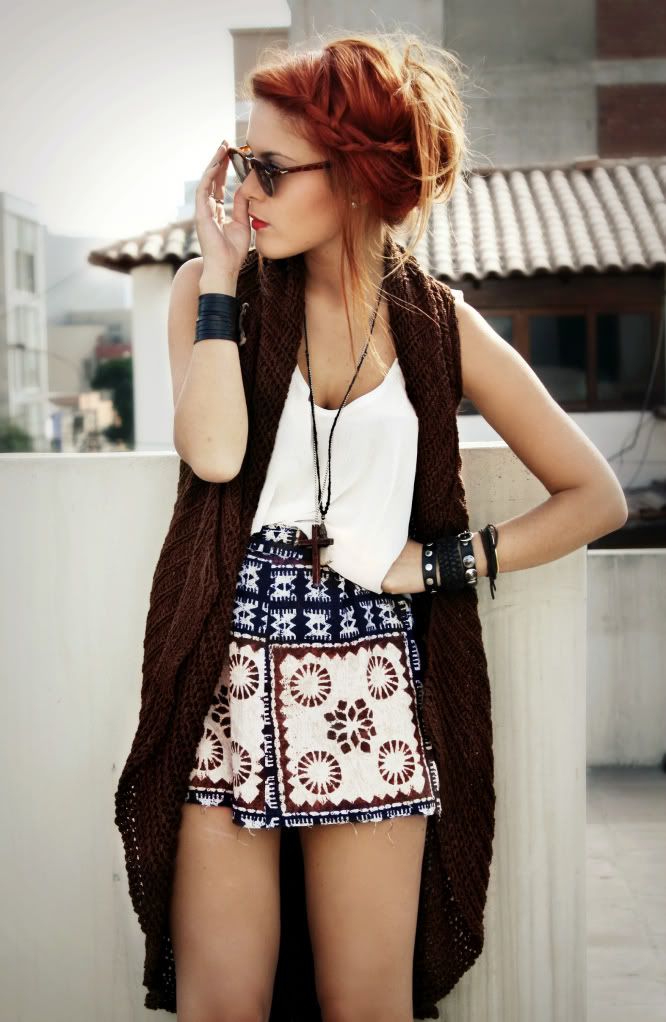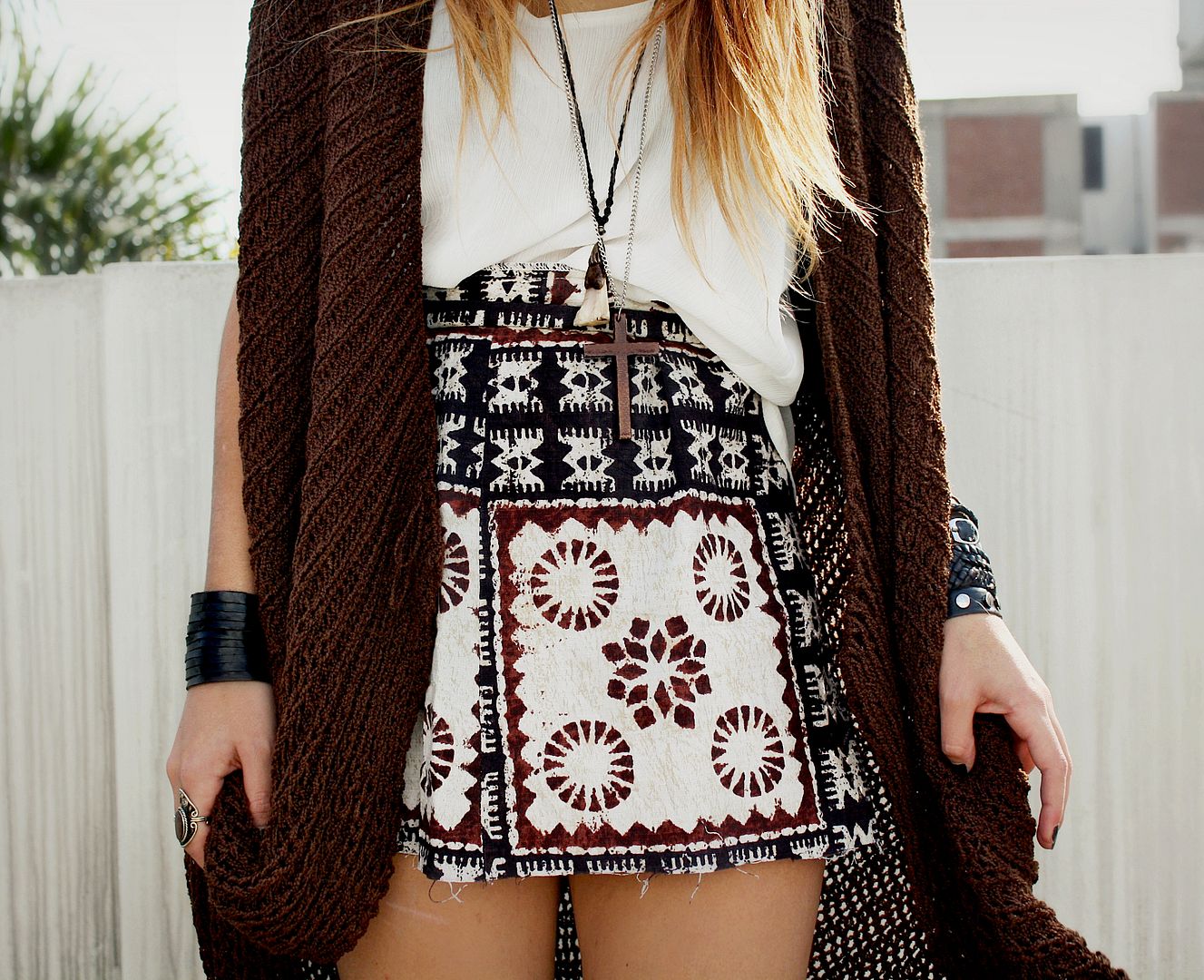 I wish you knew how ugly this skirt looked before… A midi skirt with three layers of ruffles can only worsen any body shape in this world. I bought it at second hand market knowing I would modify/cut/dowhateverittakes to give this tribal print a chance. I guess it would look much more pretty as short shorts, but well.. im not that crafty.
I threw the skirt on with a white vintage sheer top ive been using lately. I love that it is such a basic garment but yet gives more style to any look because of its texture. I went to my moms closet to search for a jumper or something chunky and fell in love with this huge waffle handmade woven vest. She got it in gamarra, a peruvian kind of cheap mall where you can find a lot of basic pieces. The tribal necklace which involves a tooth is from a hippie stand near my house. This is one of the most easy to do hairstyles. Just braided my bangs and tied my hair up..
Anyways, to much babbling about my outfit you're probably bored already. The giveaway is over now. I will select a random winner and post her name this sunday!
Right now im off to have lunch with my uncle! Gosh he's hilarious.