August 11, 2012
Two Steps Behind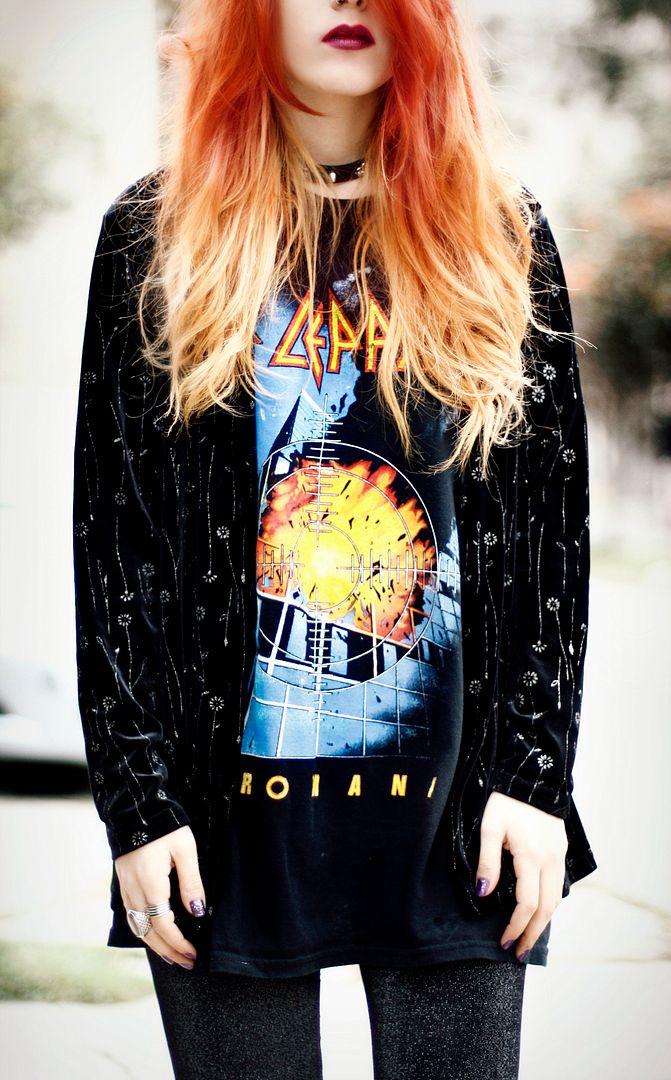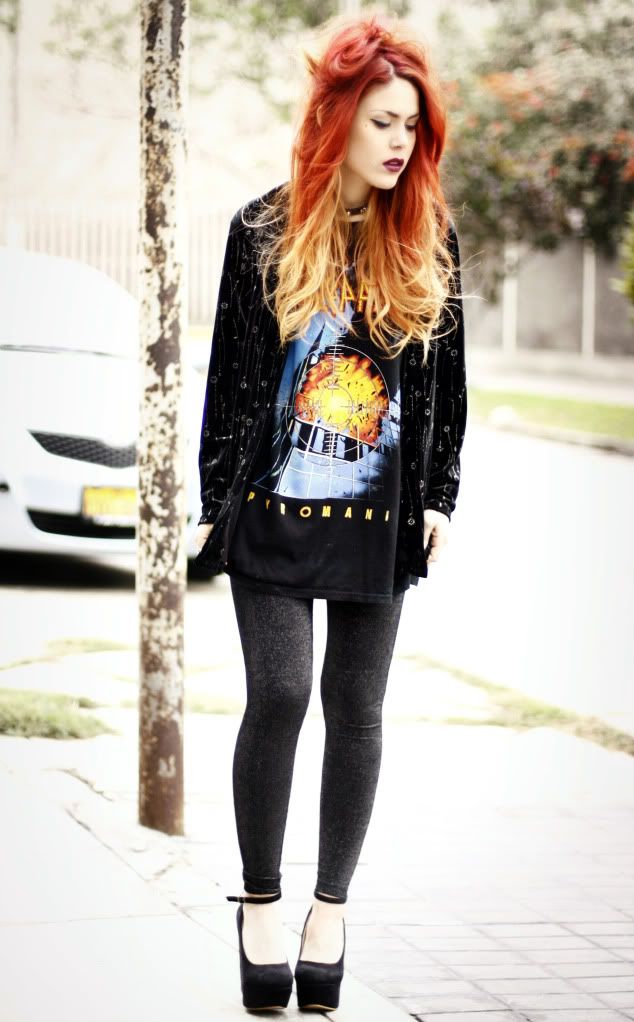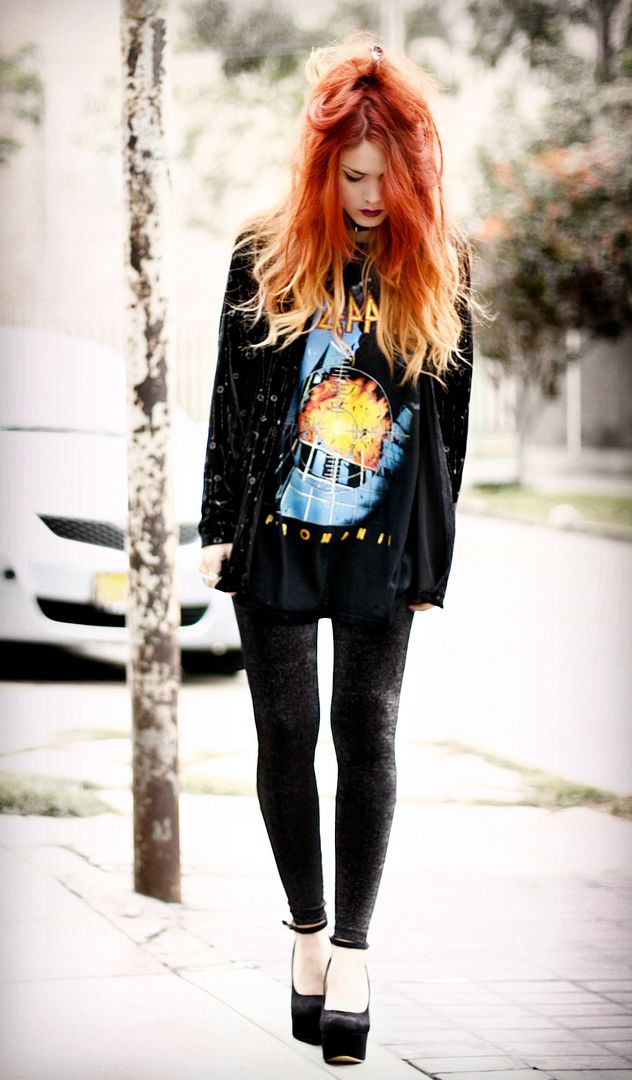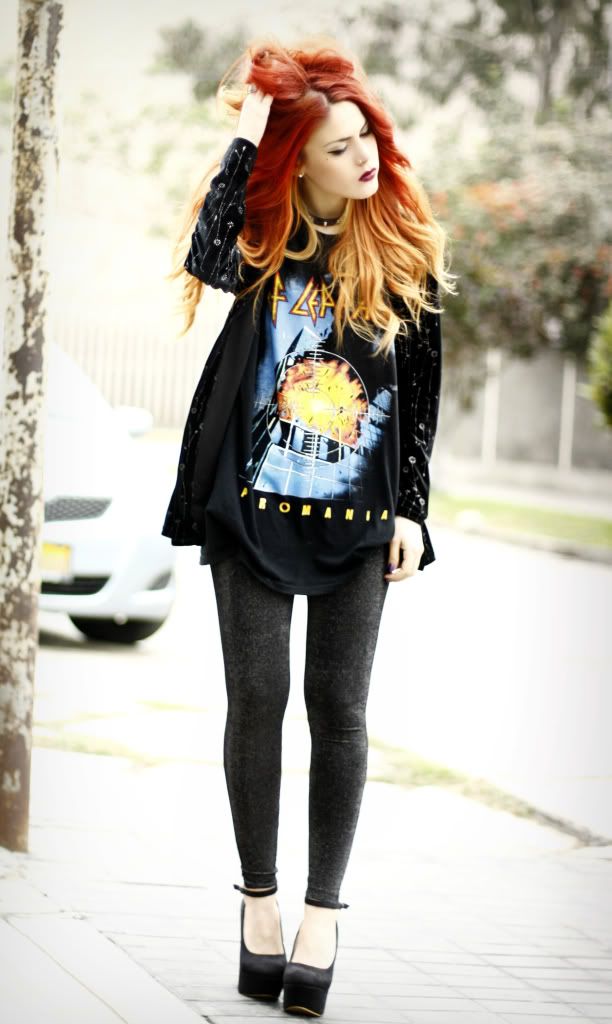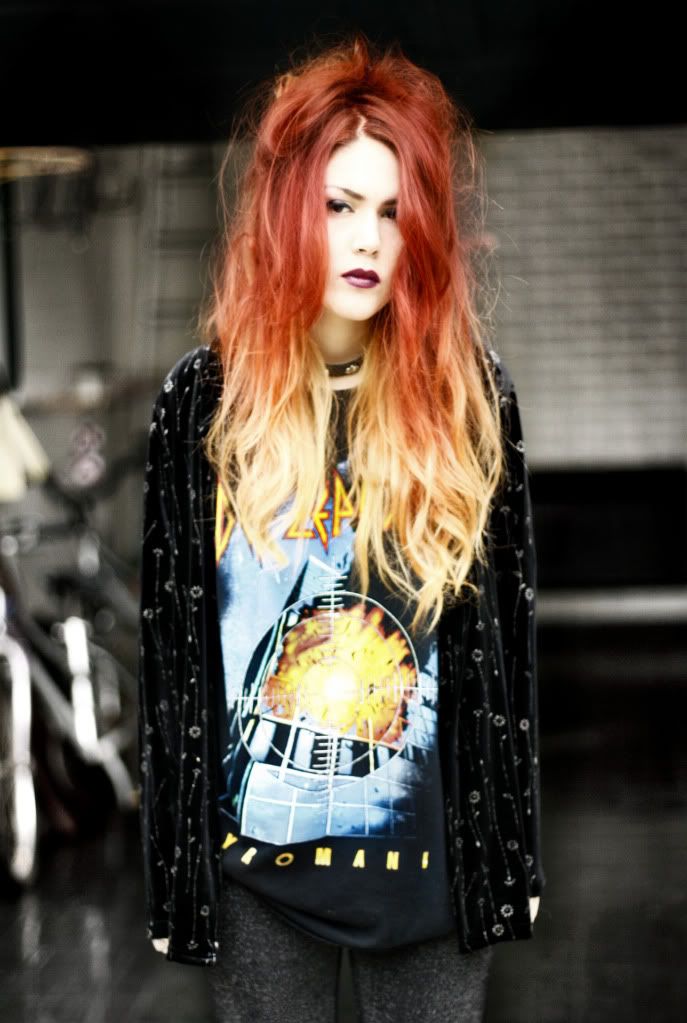 T-shirt- Black Pyramid
Blouse- Vintage
Leggings- 80s Purple
Shoes- Jessica Buurman
This is one of the outfits I wear the most. The blouse is my favorite vintage piece in my closet, I wear it with almost everything. These leggings are so comfortable its insane, I always wear them with band tees. By the way 80s Purple, where I got my leggings from, has a lot of amazing new clothing pieces that you should definitely check out. I like that store a lot and I think you might love it too. Also I totally recommend to check their new sunglasses section over here.
Anyways im going to a beach house today with some friends and will return tomorrow. I guess were doing a barbecue and crazy stuff. Seems like its gonna be fun. Hope you are enjoying your weekend!
*
Este es uno de los conjuntos que mas uso. La blusa es mi prenda vintage favorita ..la uso con casi todo. Las leggings tambien me encantan por que van con casi todo y son super comodas. Siempre me pongo polos largos con estampados y estas leggings. Les recomiendo visitar 80s Purple tienen muchisima ropa increible! Tambien lentes oscuros bien originales, los pueden ver aca.
Tengo que correr ahorita por que me estoy yendo a la playa con unos amigos hasta maniana. Supongo que habra parrilla y sera divertido. Espero que esten teniendo un lindo fin de semana!