December 29, 2012
Under The Bridge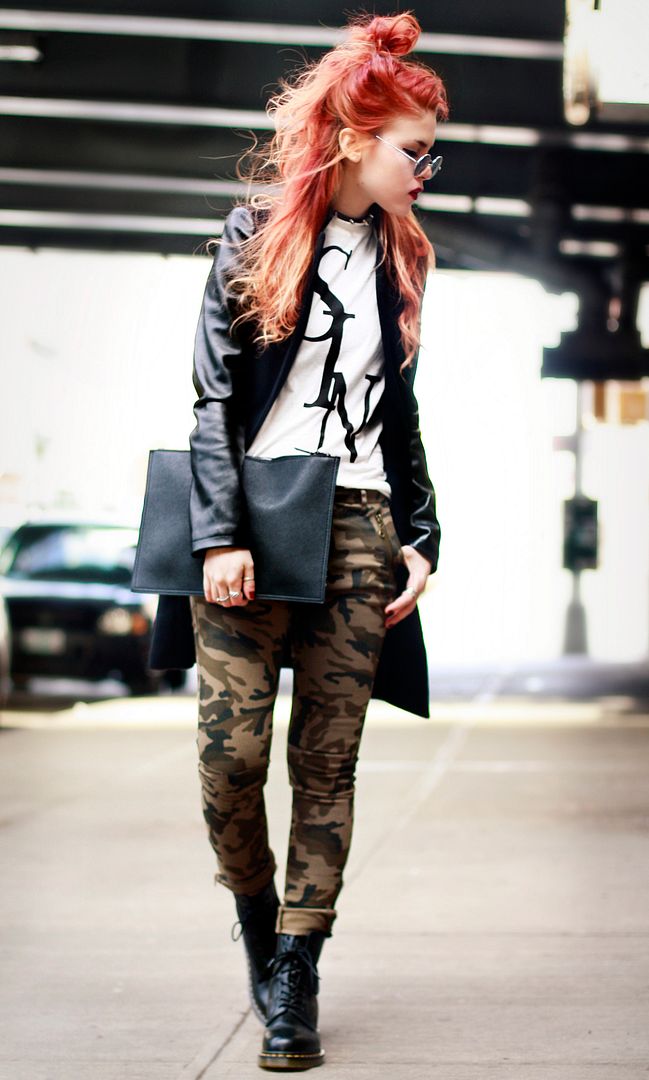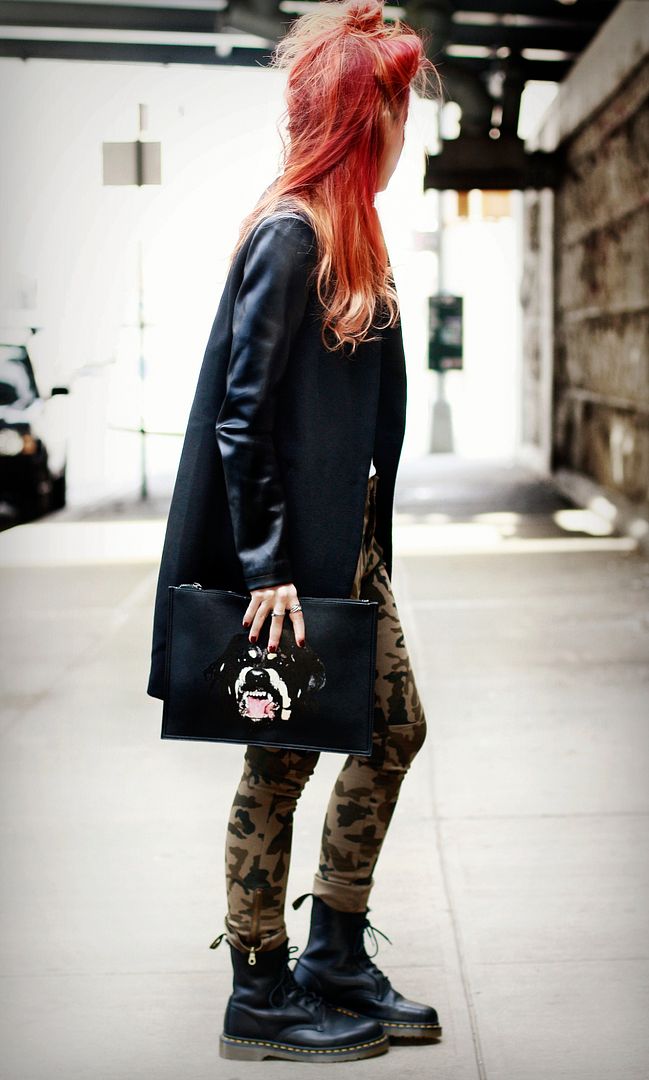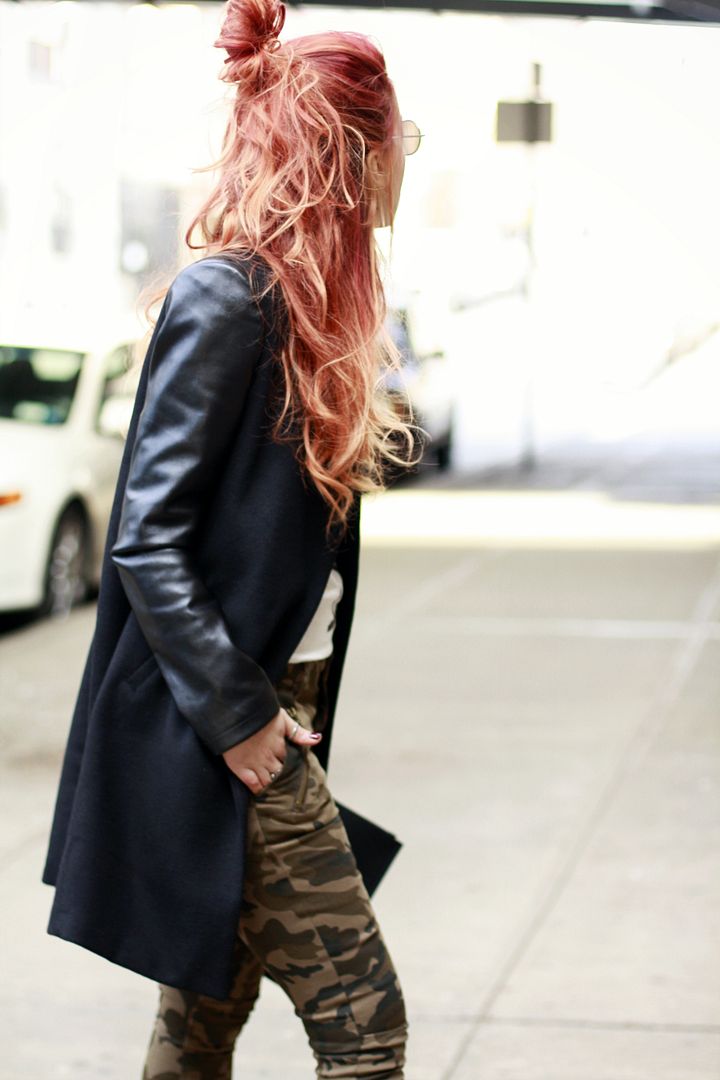 Pants~ The Editors Market
Docs- Miss KL
T-shirt – Petals And Peacocks
Sunglasses- 80s Purple
Purse- Choies
Coat- She Inside
~
Last outfit post from New York, at least for a month. I love these pants to death. Ive been lusting for a pair of camouflage pants since a long time ago and dying to pair them with my new Doc Martens from Miss KL. I tried a lot at stores but none was the right fit but then I saw these amazing ones on The Editors Market I immediately got them. They are great and comfortable and perfect to replace jeans every once in a while. They seem to be hard to pair but actually I have a load of ideas to wear them too. A black t-shirt and a biker jacket, or a white t-shirt with a denim shirt and creepers, or a big oversized cream jumper and a blouse underneath.
Anyways, I have cut and modified more clothes by myself lately than in my entire life. I cant wait to pair everything and take pictures for you to see  how second hand pieces can do wonders. I've gotten a real 6 year old girl  school uniform that I plan to turn into a tartan skirt , the perfect white bohemian blouse,  a couple of maxi dresses and some other blouses. I cant wait to go and get more stuff.
By the way it seems there has been issues with the comments! I am fixing that but in the meantime if you have any questions feel free to ask me on my formspring.
Have a lovely day!
~
Ultimo look de Nueva York, por lo menos por un mes. Amo estos pantalones. He estado buscando pantalones como estos desde hace mucho tiempo, sobre todo porque quería combinarlos con mis docs.Busque en muchas tiendas pero no encontré ninguno que me quedara bien,  y cuando vi estos en The Editors Market y no dude en conseguirlos. Son perfectos, cómodos, y son buenos para reemplazar jeans de vez en cuando. Al principio parecen ser complicados para combinar con otras prendas, pero en realidad hay mil formas. Tambien los pienso usar con un t-shirt negro y casaca de cuero, o un t-shirt blanco con una camisa de jean con creepers, o un suéter grande con un blusa adentro.
En fin, he estado cortando y modificando muchas prendas últimamente, mas que en toda mi vida. No puedo esperar para usarlas y tomar fotos de los looks que he usado ultimamente. Me he comprado un uniforme de colegio de niña de 6 años que planeo convertirlo en falda, una blusa blanca bella, un par de faldas largas, entre otras cosas. Ver las cosas que he conseguido hace que me muera de ganas de ir a conseguir mas!
Por si acaso, parece que hay algunos problemas con los comentarios en el blog! Estoy arreglando ese tema en este momento pero si tienen alguna pregunta, la pueden hacer en mi formspring sin ningún problema.
Que tengan un lindo día!