July 1, 2012
Villanova Junction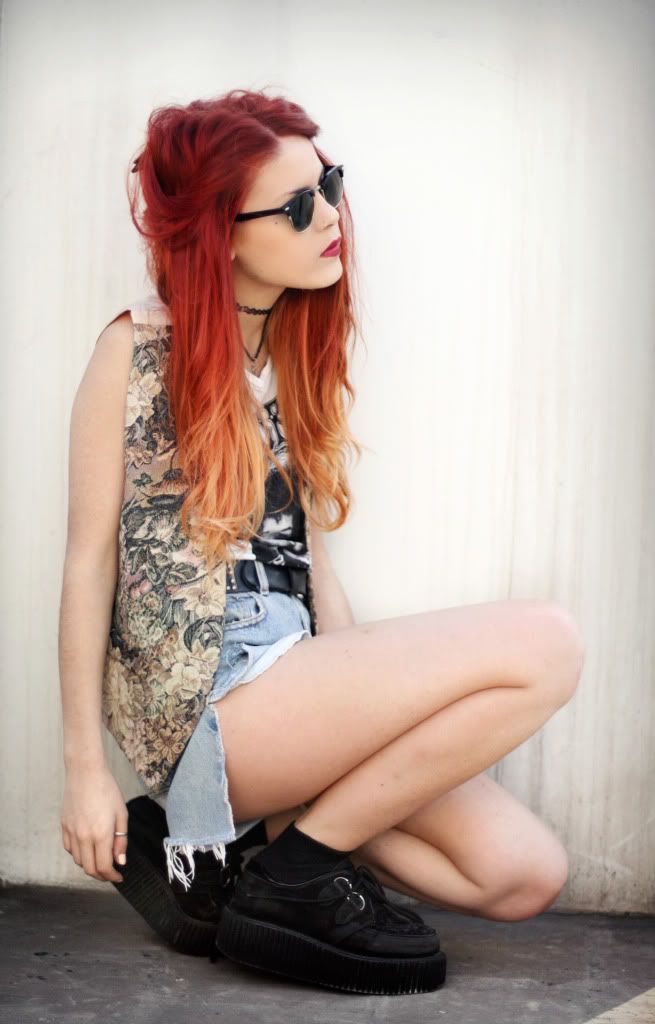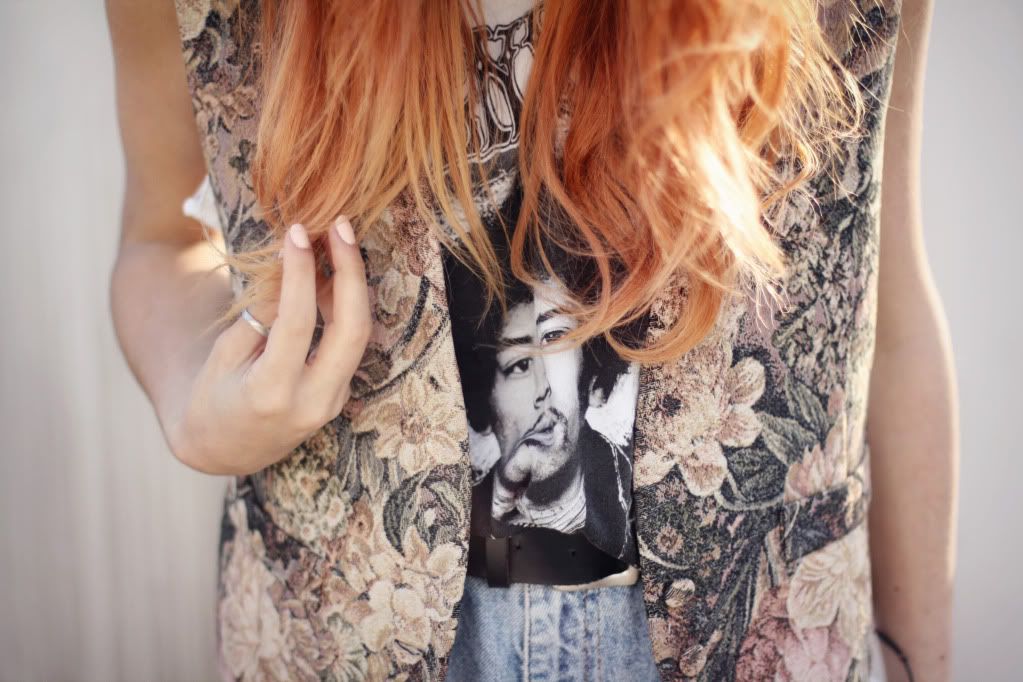 T-shirt- River Island
Vest- vintage
Shorts- vintage
Creepers- Romwe
Sunglasses- 80's Purple
—
Wore this last week and posted the look for the River Island competition on lookbook! This vest is one of my latest vintage finds here, it adds this sweet touch. I plan to wear it with darker garments from now on. Man, I will never have enough vintage pieces. I truly recommend you to look for vintage garments that actually "decorate" the outfit, for instance vests, blouses or tunics with a nice print or texture. Those are the things I look for when I go into a thrift store. I just incorporate them to my basic outfits to add more depth and an innovative twist, or just mix and match all of them for eclectic and fun ensembles.
I have so many outfits to share its insane.. I have been posting almost everyday as you may have noticed and I plan to keep doing so. I see theres tons of you visiting constantly but only a few share their thoughts or anything about anything, it would mean a lot to me to read you! I mean, I feel im posting for invisible people.
ps. the nailpolish is literally a mix of five different nailpolishes I got here, I simply add a bit of each one until I achieve a color I like.
*
Esto es lo que use la semana pasada, el look lo postie en lookbook para una competencia de River Island. Este chaleco floreado es una de mis ultimas compras de segunda mano aqui en Peru, le da un toque mas suave a cualquier conjunto. Planeo usarlo con prendas un poco mas oscuras por que si no ya siento que deja de ser mi estilo. Siempre busco prendas de segunda que "decoran" lo que tienes puesto, por ejemplo chalecos, túnicas o blusas con estampado o texturas distintas. Esas son las cosas que le dan mas profundidad al conjunto. Por lo general las incorporo en mis looks mas simples o me voy al otro extremo y las combino todas para crear looks mas eclécticos.
Tengo tantos outfits para postear que ya no se ni por cual empezar. He estado posteando casi todos los dias como habrán notado y planeo seguir así. Veo que hay miles de ustedes pero solo algunos comparten su opinion or lo que se les pasa por la cabeza, me gusta muchísimo leer sus comentarios.